Editor's Note: This interview was pulled and adapted from our Ministry Spark webinar, Ministry Now: Ideas for Advancing Your Children's Ministry for ease of reading. You can watch the full webinar here.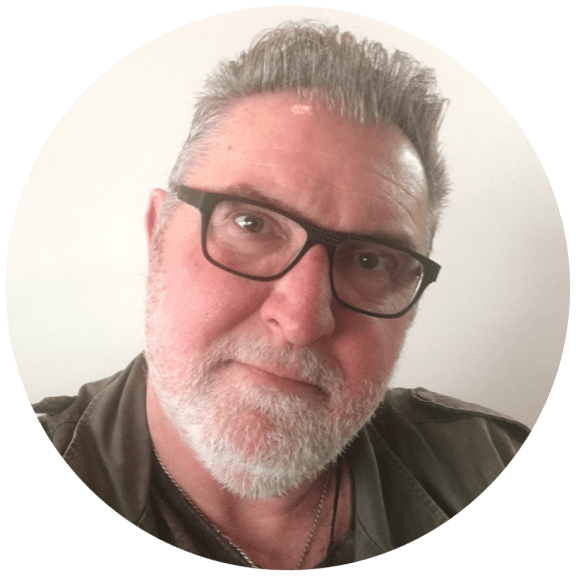 Welcome! Today we will be talking about ministry and how two ministry leaders have practically navigated this season.
Dan Huffman is the children's pastor at The Compass Church in Chicago, and my good friend, Kristi McElheney, is at Fellowship Bible Church as the parenting pastor. And if there's ever a day where she needs to be pushing that button, it's right now.
Dan, give us a snapshot of who you are, where you're at, and give us some context from which you serve.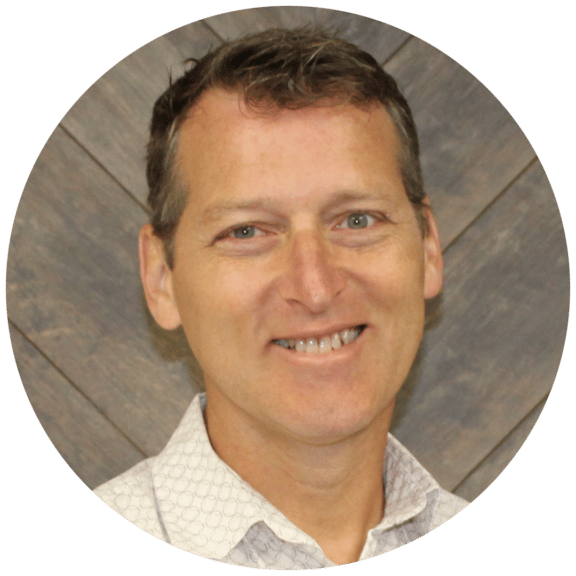 I've been in children's ministry since 1994. I was one of those people that the pastor tapped me on the shoulder and said, "Hey, I see you serving in children's ministry. And I feel God's has a call on your life. Can you pray about leaving your job and coming into children's ministry?"
And so, I did that, and God clearly had a call on my life. And I've been loving it since then. I've worked at a large multi-site church in Chicago called The Chapel for many years. And then for the last six years, I've been here at The Compass Church in Naperville. At The Chapel, I was overseeing all the different campuses.
At The Compass Church, I'm in charge of just one of the campuses. And I absolutely love it because I can really get to know the people in the church family.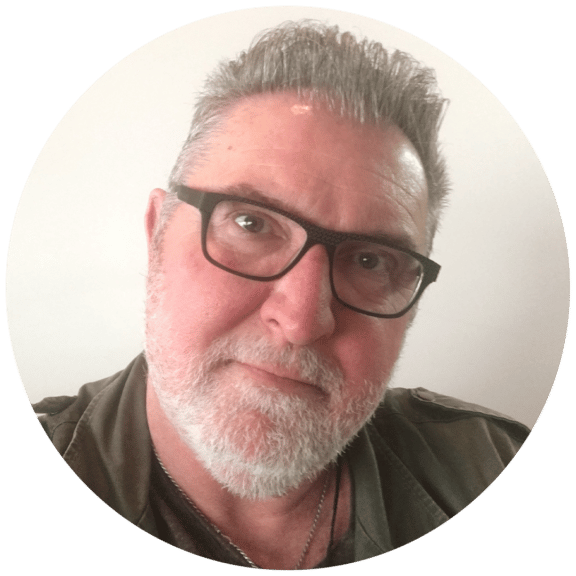 Host:
Dan, we are grateful that you're with us today. Kristi, tell us about yourself.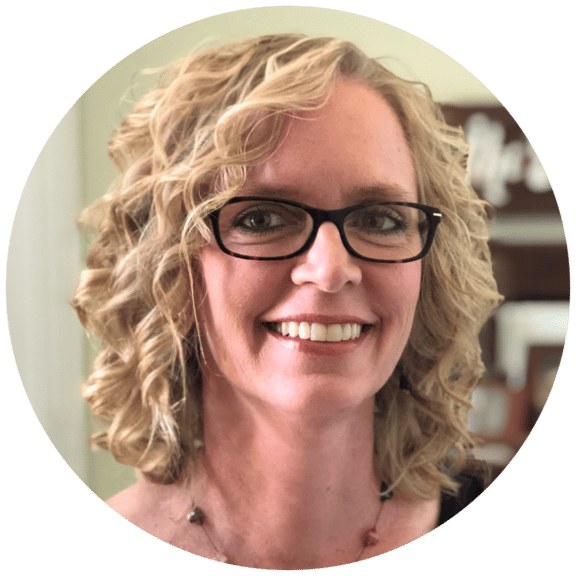 I am Kristi and I am the children's and parenting pastor at Fellowship Bible Church in Dallas. I have been in ministry since 2003, where I started at Stonebriar Community Church as the elementary coordinator. And I became a pastor in that role over the years.
I was there for 15 years, and then I've been at Fellowship for a little over 2 1/2 years now. And I love it too. Dan, you're obviously where God has you for a reason. And He's definitely put me where I am for a reason.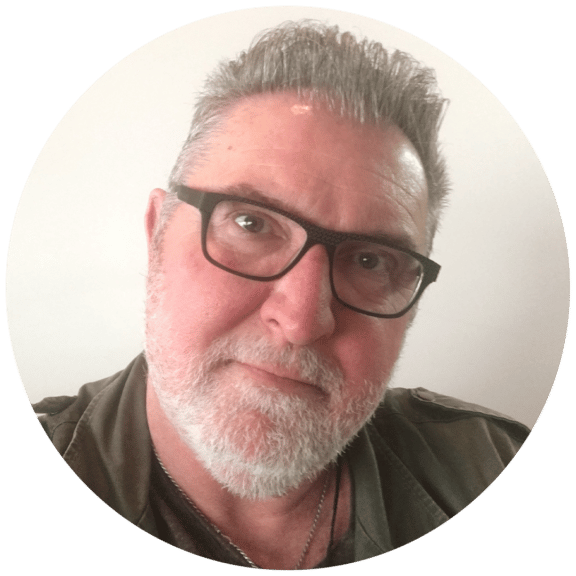 Host:
Glad to have you both here. Let's dive in.
How are you casting your children's ministry vision when you and others core level leaders, volunteers, or parents might not see beyond this pandemic?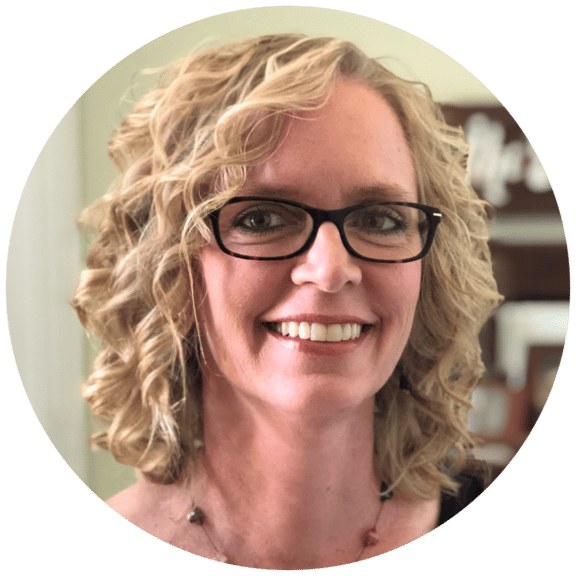 Kristi:
Casting vision is challenging right now because we don't necessarily know where everybody is at. When we have 70% plus of our congregation not attending church in person—it's very hard to know what kind of vision to cast. And so, as a whole church we've moved back to the way God intended discipleship to happen. Practically, we see it happening through one-on-one grassroots discipleship.
As a staff, we're altering our jobs so we can take 20% of our time to and literally spend it with our people one-on-one, one-on-two, etc. We're trying to engage that way, and it's a big part of what we're doing. And because that's hard to do with children, we work to engage the parents and families.
We're engaging parents so that they can disciple their children. For us we continue thinking through ways that we can engage and train our parents to do this through one-on-one conversations. Because right now that's all we've got.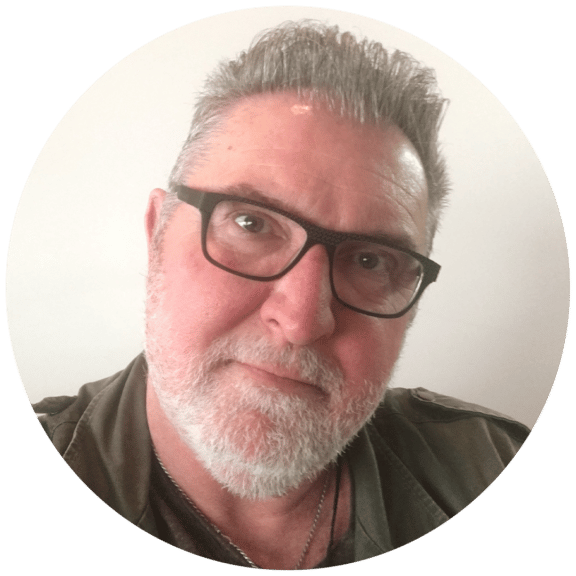 Host:
You've shared before that the primary thing that we need to do in order to help our kids is cast this vision to parents, to help them really understand how to place kids in the path of God. How are you casting that vision?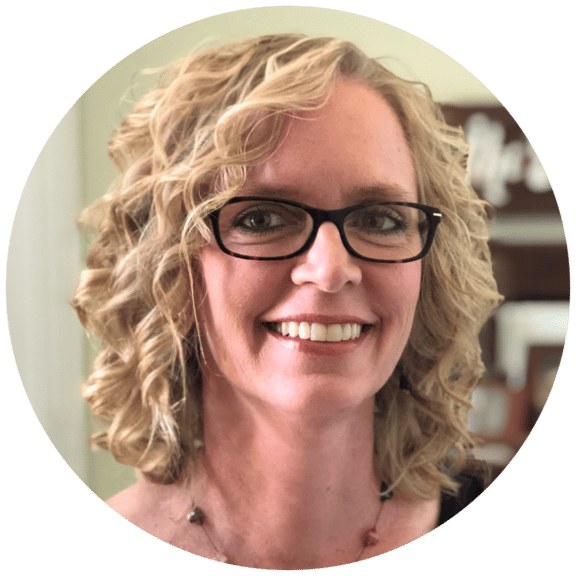 Kristi:
As I look around at our culture, I'm reminded of Ephesians 4—specifically Ephesians 4:10-16. There is a part in there that talks about being blown around—like the wind from the different teachings—and I think we see that really prominently in our culture right now. We're in a culture where we don't have grounding in this foundation of who God is regardless of the circumstances around us.
In our children's ministries, while we only have them an hour a week, it's still a place to start teaching about the character of God. Along with this, we can help parents by helping them reiterate what the kids have learned about God. And if we can do this well, then we have a generation of kids that may grow up to be more strong and more stable in their idea of who God is. They will have a faith that won't change when the culture around them does.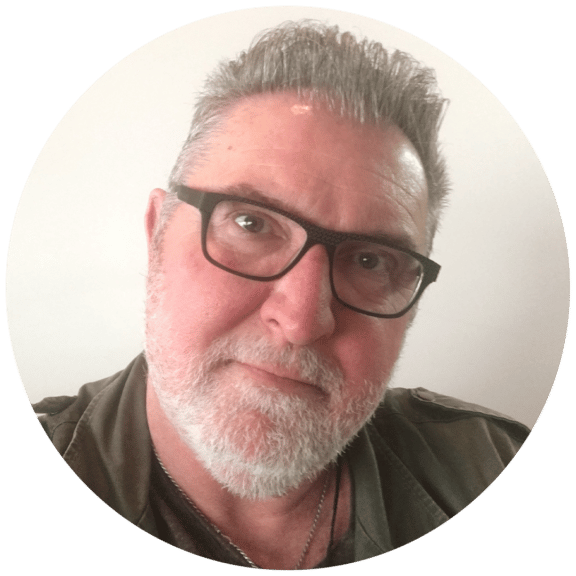 Host:
That whole theology you speak of is certainly important in this season. Dan, how are you casting your children's ministry vision when others might not see beyond this pandemic?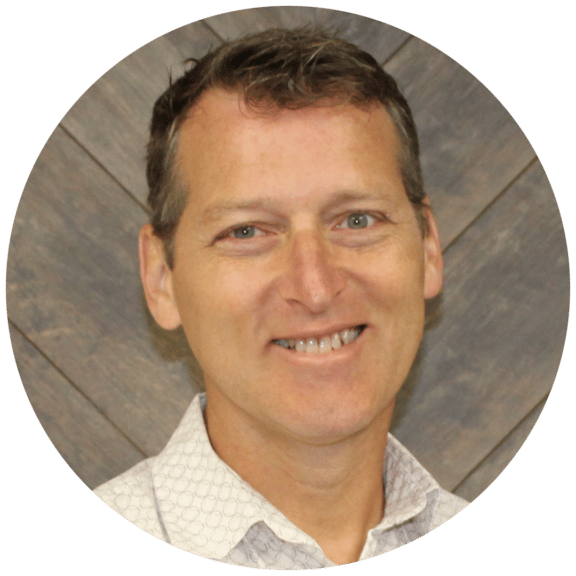 Dan:
You know, I thought of a metaphor as I was shoveling the snow this morning. I realize that spring will be here soon, even though it doesn't look like it right now. The snow was falling hard. It was in my face. I was uncomfortable, and my feet were wet.
I looked down at the plants that were covered in snow, and I realized that at some point, those flowers are all going to be blooming again. Because God is faithful.
It's a good perspective to have when something like this hits, and you just feel like you have no vision. It's a snowstorm and you can't see forward. But you can know that God is good, and spring is coming. And that gives us hope.
Originally when this first hit, we were communicating with our parents to simply let them know they are not alone. It was less about vision and more about community. If you were in a storm and could not see in front of you, it would be good to know that you're not alone.
Connection Is so Important
That's what we did in the early days in March—this connection campaign that we focused all on. We split up all the people that came to our church—normally we would have 2,500 people on a weekend. We found that there were 317 single parents in our church, and we said the children's ministry is going to connect with every single one of them as well as all of our families that have kids with special needs.
We connected with about 88% of them and had meaningful conversations with about 22% of them. Because of how it went, in May and June we followed up with other connection campaigns and had meaningful conversations with over 35% of those we connected with.
Our main vision wasn't the future, it was the message that we are with you now. We asked questions of How can we support you now? How can we pray for you now? And that was probably the only thing we could have done.
For my staff, I took vision for the future and really talked to them about what it's going to be like when we were open again. But for our people, it was really a vision of we're in this together. We're stronger together. God is good, and He will see us through this.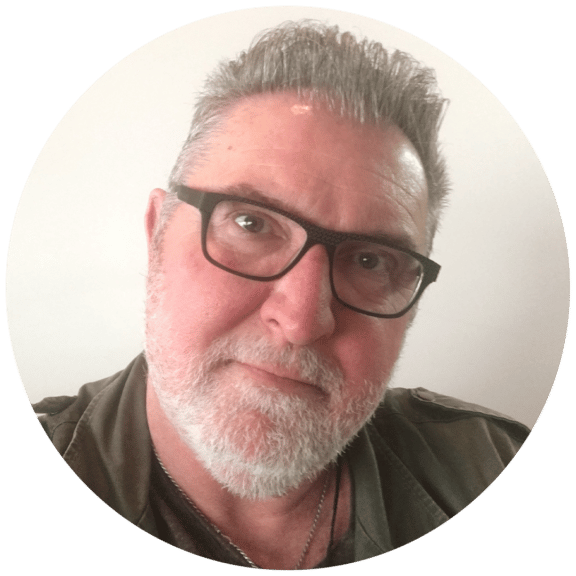 Host:
Would you have done that without COVID?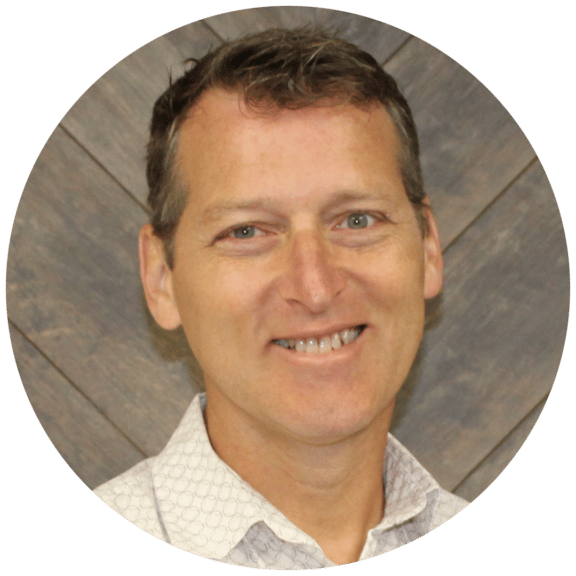 Dan:
I would say no. And the reason why is simple. I remember in my first year of ministry, I turned to my wife one Sunday after church and I was exhausted. I said to her, "The Sundays keep coming. It's like you just finish, and then you're already behind for the next one. And it is draining."
And so, if someone would have come and said, "Let's connect with all our single parents." I would have said no because we've got too much going on.
In this time though, it seemed like the most important thing we could do. We were genuinely worried about our families. We also wanted the reputation of the church to shine bright during this dark time. Because if the church isn't here during this time, then we didn't come through for people. And when this pandemic is over, they'll even they'll remember that.
We wanted to be hands and feet of Jesus during this time.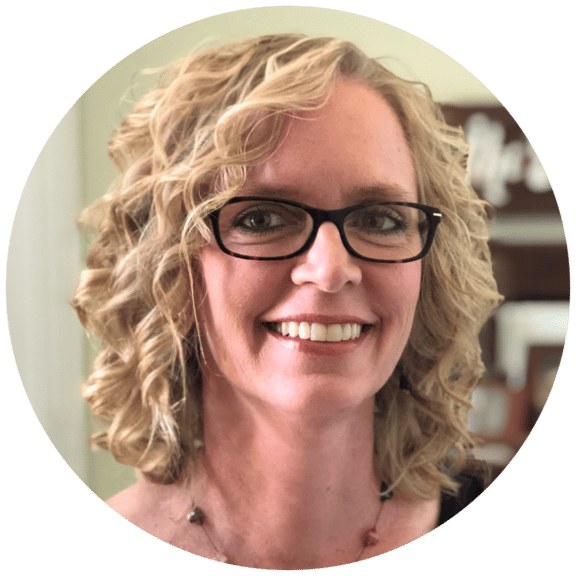 Kristi:
We did a similar thing in our church. And one of the things we did was we divided up our congregation and give every staff member a list of people to contact.
For kids' ministry, we wanted these families to know we cared about them and we missed their kids. We actually had a Christmas in July celebration, and we had a little goody bag that we hand delivered. We called every parent and made sure they were going to be home. And we divided it among our kids' staff.
I think that meant a lot to families. The other thing we did was a mail out. And this is kind of getting a little bit down into parent engagement, but we did some mail outs of die cuts of two hands. They were connected together with string and so we mailed hugs to all the kids. Later when we did a survey, that was one of the big hits.
It's so important to stay connected and just let our people know that we care about them, even if they're not sitting in the seat at that moment.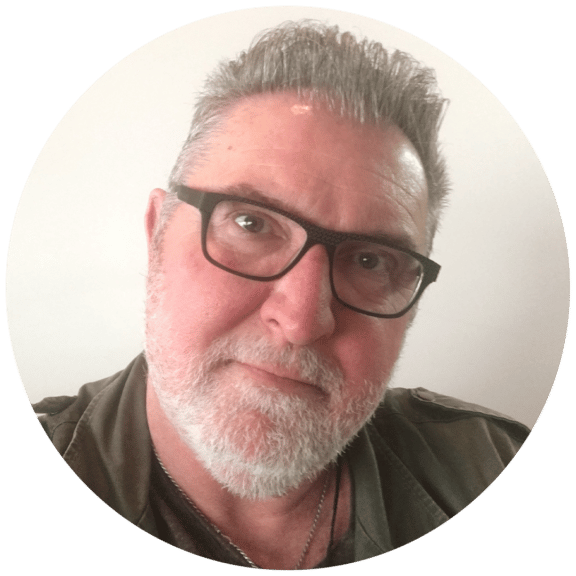 Host:
Great conversation. It seems like the church is asking you to do your day job as well as the one-on-ones. Is that accurate?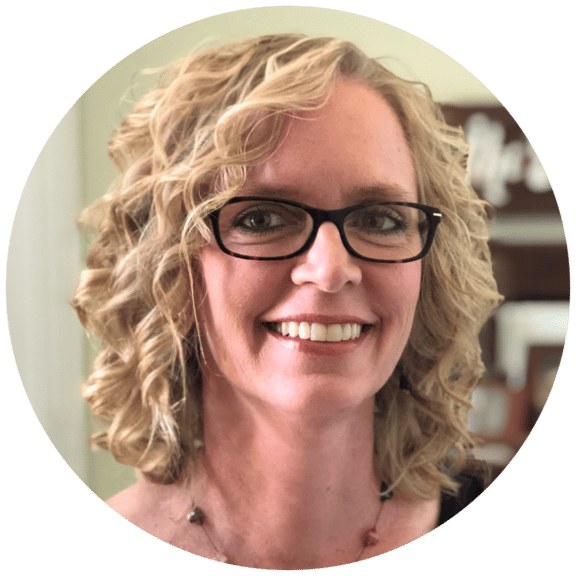 Kristi:
It's actually becoming part of our day job. We are figuring out how to shift around responsibilities so that we can use our work hours. And that's going to adjust based on who you're connecting with, but we've also been spending the last month or two just praying that God would reveal who the people are that God's calling me to invest in. It's more than lunch—it's super intentional and consistent.
And it's going to look different for every person.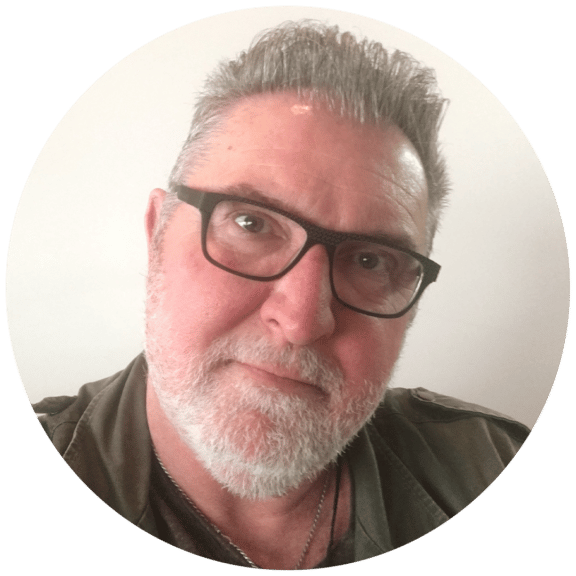 Host:
We're going to move to spiritual formation. Many of you are familiar with my friend, Courtney Wilson, a ministry leader here in Chicago. She recently said to us,
"While we walk through this pandemic, we must not lose sight of the importance in helping children find faith in God!"

Does this statement ring true for you?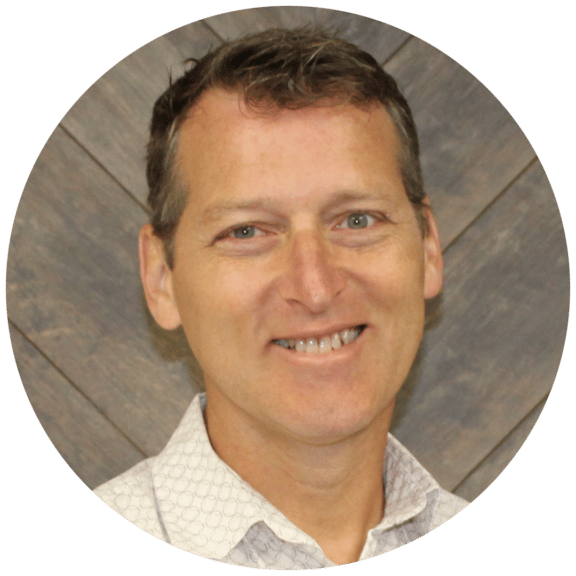 Dan:
Yeah, absolutely. I mean, it's a real fear that a majority—over half—of our children that have attended our churches have not engaged with faith at all in 11 months. And that's damaging in a time when children's faith is formed during a pandemic—when they could lean into God, see Him answer their prayers, and see Him involved in their lives. But maybe I'm wrong.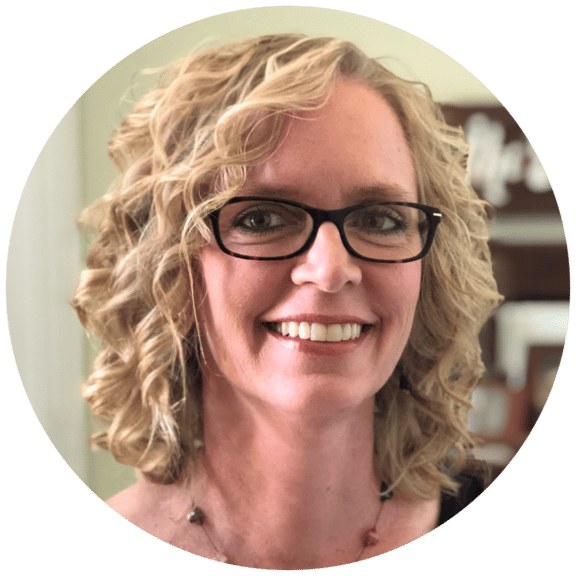 Kristi:
Yeah, I would agree. Fear is what's being formed in children right now. I don't think it's intentional, but I could give you an example. We had an outdoor event at our church for Christmas with hot chocolate and cookies individually wrapped in packages. And we followed all the protocols with gloves and masks. I watched a little girl who would not eat the cookie because she was afraid that somebody had touched the paper around the cookie.
This is where they're so impressionable, and this is what our kids are living in—and we should definitely be careful in this season, but her fear really got to me. It goes back to my conversation earlier about understanding who God is and that He is faithful and true.
We've got to be teaching our kids because if they're not seeing that, like you said, Dan, in the middle of this pandemic, then they're not going to see it ever. Even when we're only six years old, we can't share crayons. The last six years of their lives, they've been told to share everything. And now they're being told not to. It's like we're un-teaching them all of these things we taught them. This is true for high-fives and more.
And now they live in this world of fear of everything being something that could cause COVID. When that's the world and the only foundation they have, they lose sight of who God is and how, regardless of all this, God's still God. And God is bigger than our fears and He cares about them.
Our world may not be perfect because we love Jesus, but our eternal world will be.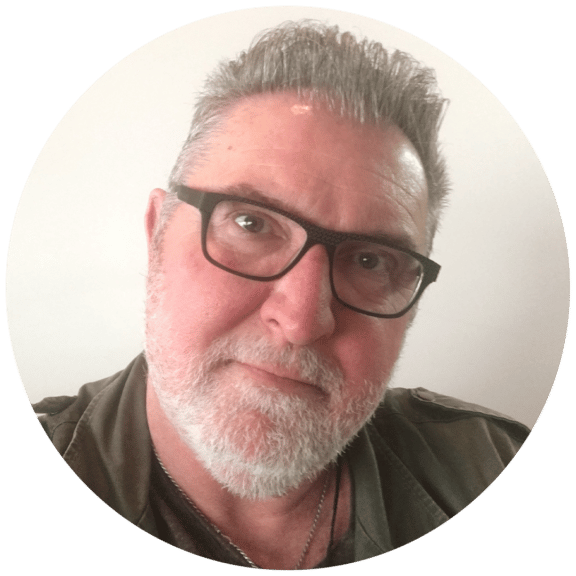 Host:
I'm just really struck with a passage of Scripture that talks about when Christ comes back, He wants to find faith being formed in us and in our children.
And if we are not reaching our children and faith is not being formed in them, what is? Is there a solution?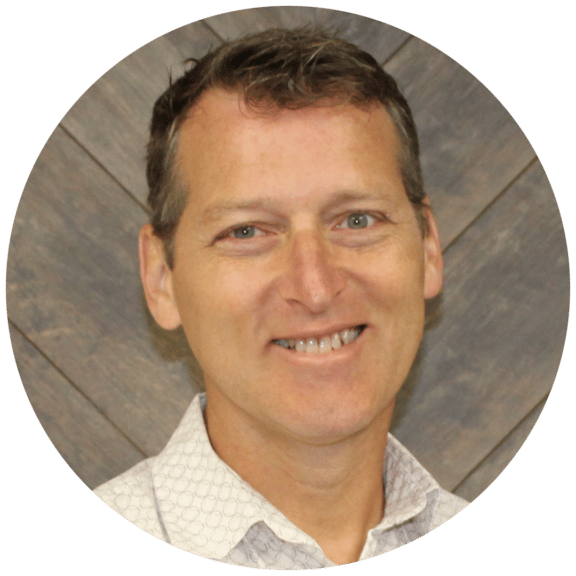 Dan:
YouTube is definitely being formed in them. But I think the solution has been what publishers and churches have been doing for the last 10-15 years. And that is focusing more on joining parents on this journey of forming faith in their children.
So, if anything, if anyone's not on board with that—they should get on board with it.
The other thing is we opened back up in September—limited capacity with safety measures and masks. But our children's ministry is open. And it reminds me that when we do fully reopen again, we need to make our church experience meaningful and enjoyable for families. When I mean meaningful, I mean that they don't get this at home or sitting in front of Netflix.
And what does the church have to offer? Community! We have community, and you cannot build community through a television program or anything else. God's plan has always been this body—this church, that operates together, loves each other, and supports each other.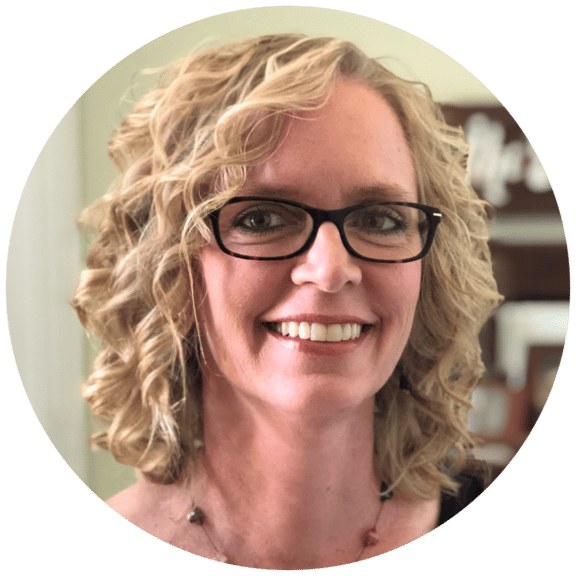 Kristi:
I agree with you. Community is important. I do want to say too though that every church is different in their ability to create community.
At the very beginning of COVID, we pulled out all the stops for an online program. We prerecorded a live program as if we had kids in the room. And in the very beginning we had a lot of engagement, 500 sometimes. As time went on and people started developing Zoom fatigue, that number started going down. In November we brought kids' ministry back on campus, limited space, etc. We had a very small percentage—maybe not even 20% of our families come back.
In spite of that, we went ahead and focused most of our attention on in-person and shifted the way we did our online program. Then we started realizing that we've got 20% of our kids here, but we've got 80% that still aren't here, so we had to reevaluate. How do we not create two full-time jobs for each person, but still engage those families? And those are conversations we're in now.
Some of the things we're talking about are actually developing a YouTube channel. You talked about how they're getting their theology on YouTube. So, let's provide them something. We have some of our lessons, quick questions for families, resources for parents, but also funny and fun things for kids. But I think it's also important to do what you guys did, Dan, with the personal connection of calling parents and simply checking in.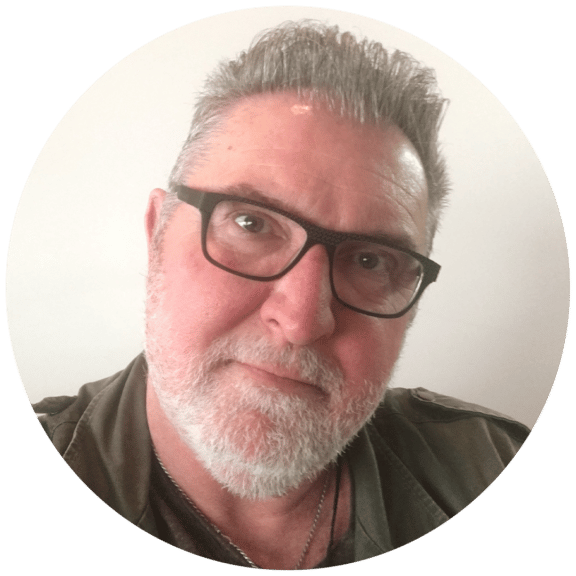 Host:
This is so true. Let's keep moving.
What have you been doing to support your volunteer team? And talk to us about what percentage of your people are volunteering now compared to before COVID.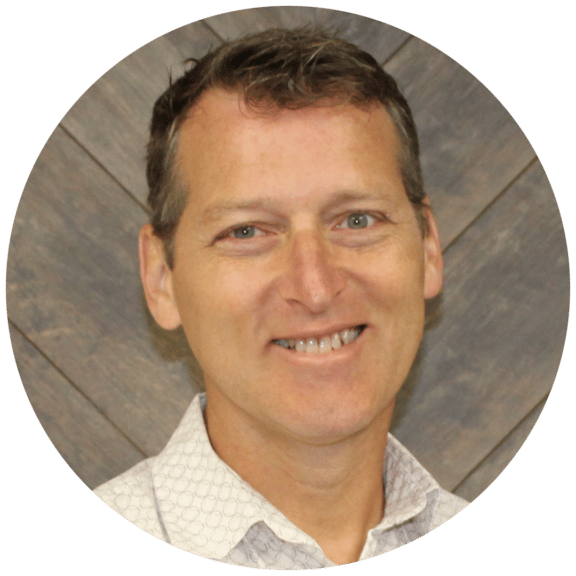 Dan:
We saw about 30% of our kids come back in September and about 28% of our volunteers. So it was under, but we were able to do children's ministry just fine, because our numbers were so low. On a Saturday night, we can have eight kids in a room that would normally have 80. Starting with the new year, our numbers have gone up slightly. We used to have about 400 kids a weekend, and we've had about 136 the last few weeks.
Because of social distancing, we had to turn away families. But as far as our volunteers, because we have so few volunteers, we can connect with every single one of them in person.
Since September, we've been talking and have been in their lives praying for them. The ones that didn't return have been labeled in our system as pending. And we've kept in touch with calls, dinners, prayers, and personalized cards.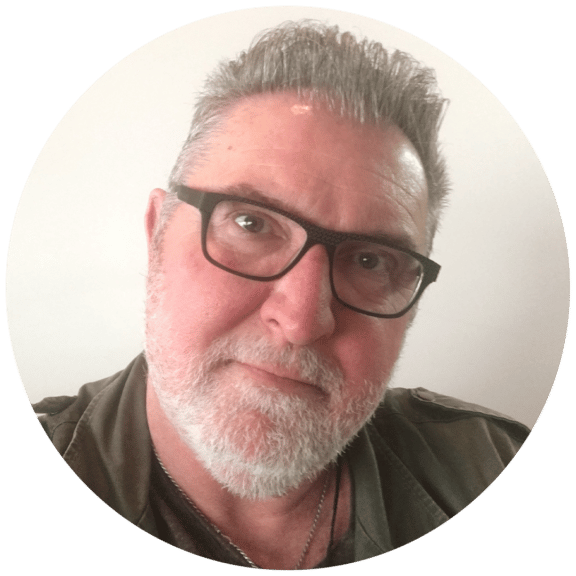 Host:
Why have your volunteers come back?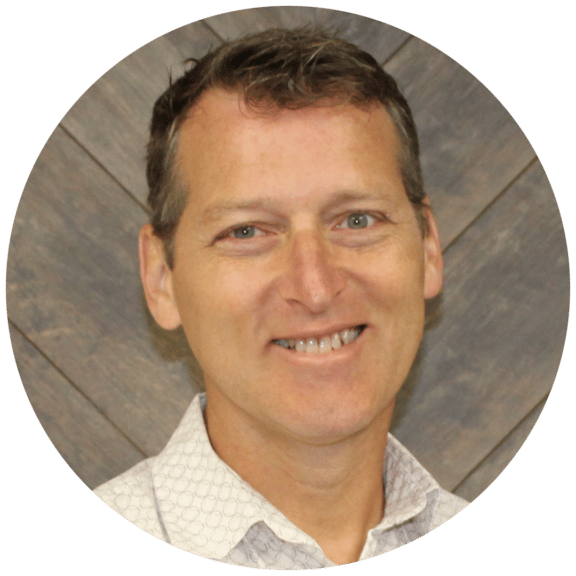 Dan:
I'm sure there's a ton of these people who are reading this right now that just have a genuine heart for children and sharing the Good News of Jesus with kids. Many of our volunteers had been serving in this church for 20 years—way before I came. They love God and want to serve His kingdom.
Then there's just different levels of people that are comfortable and not comfortable with things. And so we ended up getting some people that were like, we don't need masks. And I'm like, well, no, we do need masks. But they weren't fearful, and they were ready to serve. Others just aren't there yet, and that's okay.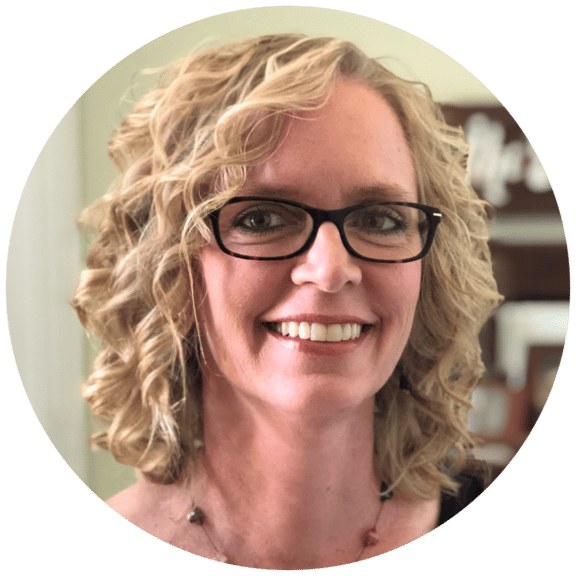 Kristi:
Our volunteers who are back missed the kids. Most of ours that aren't coming back either have health issues or are caring for an elderly parent or someone who has health issues, so they can't take the risk of being exposed. And then we have a few who are concerned because they are teachers and are constantly exposed. So they don't want to bring that exposure into the church.
We just want to make sure that they know we care about them. But I saw where some have been asking their volunteers who aren't ready to come back to do other creative things for them, like prepare crafts and do mail outs.
I love that idea. I think that's a great way to engage those volunteers because they really want to be a part, but they just can't do it right now. Our staff is set up in a way where we have what we call volunteer coaches, and their responsibility is to be the overseer and the contact person for our volunteers in different areas. A large percentage of what they've been doing during COVID is really making sure they're staying engaged and talking to their teams, texting them, and praying for them.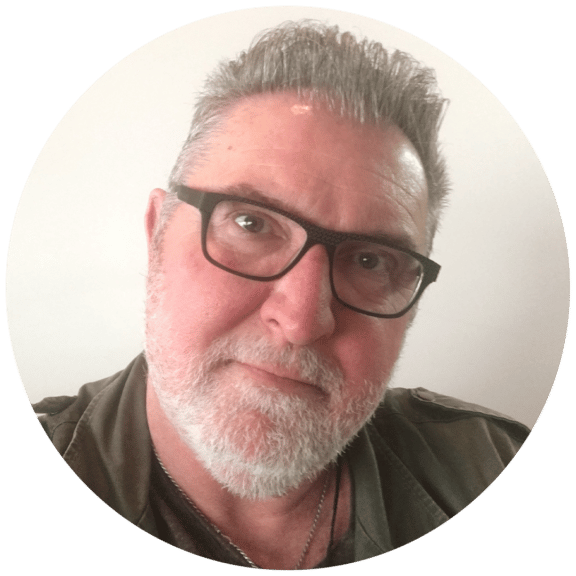 Host:
How are you helping children as they wrestle through these current events? Do you have resources available for children and families within your ministry?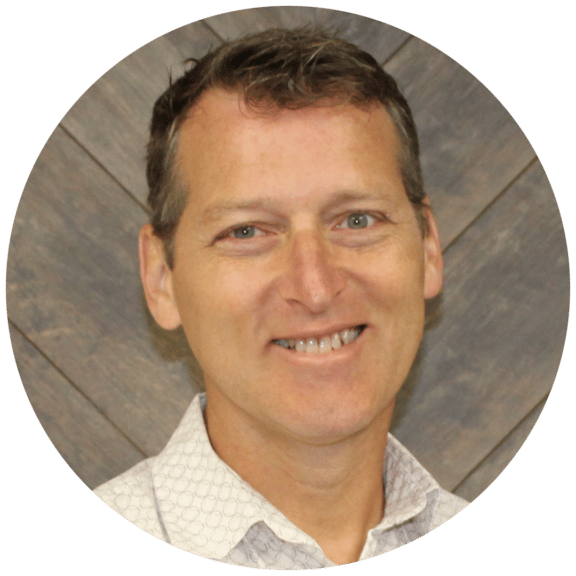 Dan:
This is where we spent most of our time in the beginning—parent engagement. How do we equip our families, our parents, and our kids?
And so from the day that we got shut down, I came in on a Saturday morning and our team filmed our preschool lesson and our grade school lesson. And I just told our senior pastor that from this day forward, every preschool lesson and every grade school lesson will be online. We go through the Bible, like Tru, and in chronological order. And I wanted them to continue going forward.
And like Kristi, starting out we had about 600 views every weekend. It has trailed off, but it's still 300 views every weekend. So, having something online during this time is important.
We also had activity bags for Easter, Mother's Day, Father's Day, Back-to-School, and Fall Faith. Families would drive up, and we'd have a big box outside our church. Basically, we're getting stuff out and into the hands of parents and kids for the people who want it.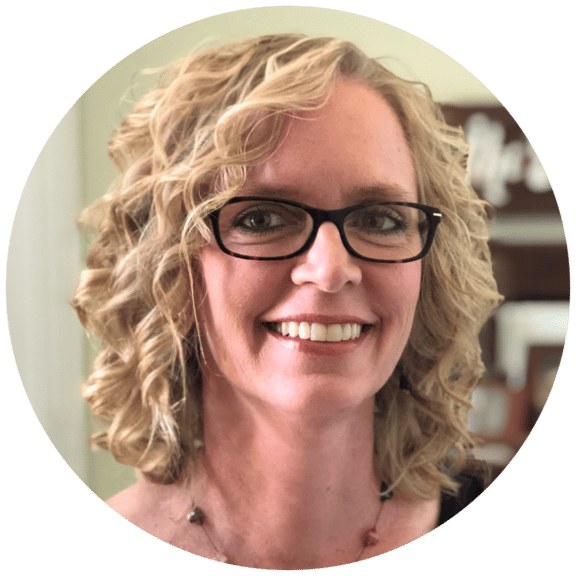 Kristi:
That's similar for us. Online was a big part of it. I do feel like I missed a lot of opportunities in how we engage parents. We did several drive-bys where we handed out kits, mail outs to try to keep the kids engaged, and the online videos. I feel like we did all the things that we needed to do in that regard.
We tried to stay in touch with parents. We use a texting service called Clearstream where you can do mass texts, but it looks like it's coming from one person. I could write a text and mean it for every single parent. And it was an easy way for me to engage with all of the parents.
But I feel like there was a lot of time this past year that we missed out on answering How do we begin to provide more for our parents in these times? What are things that they'll engage with?
Engaging Parents Is Important
We tried to do an online parenting class, but we didn't have a lot of engagement. So just trying to think outside the box. Some of that's going to come down to one-on-one discipleship and being aware of our families and what they are experiencing. We are trying to engage them individually and not being afraid to step into their problems to support them. That's ministry.
I do think there is something to the less-is-more approach. That's part of what we were talking about with our YouTube videos. Parents can engage as much or as little as they choose.
And one more thought. I think as we went through all of this, we were working so hard. We weren't taking care of our own struggles, and we were wearing ourselves down—physically and emotionally. And while I know that all of us have the heart for thinking about others, if we aren't caring for ourselves spiritually, then we're not going to be any good to our parents. So make sure that you give yourself permission to be cared for in the process as well.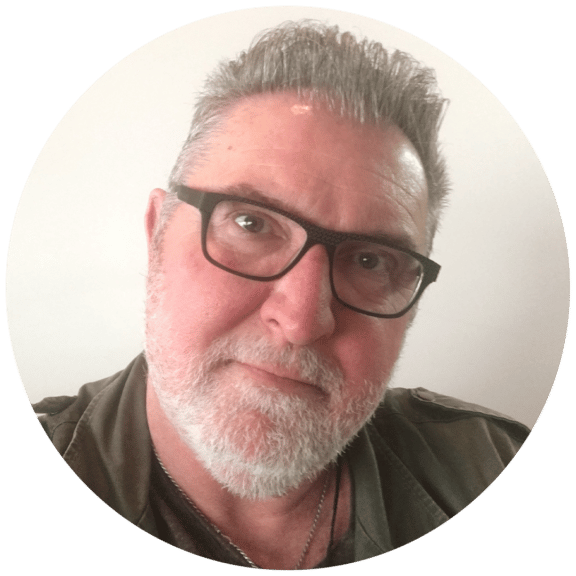 Host:
Well said.
Before we go, give us a snapshot of what your Sunday morning experience looks like. Is it in-person, hybrid, virtual?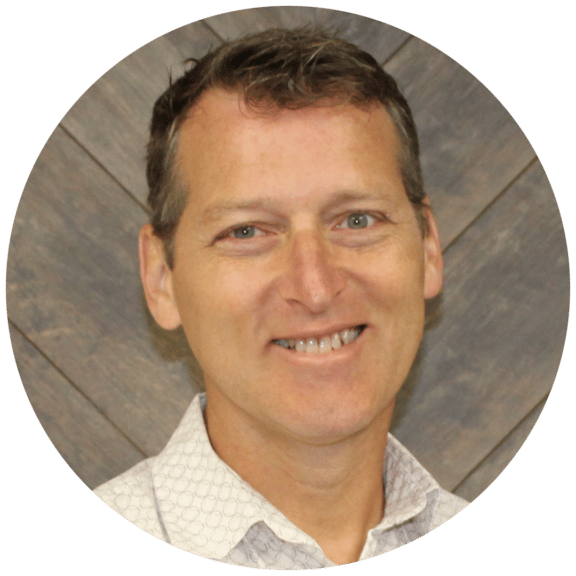 Dan:
There are some positives that have come out of this pandemic. And one is you could innovate and fail, and nobody was going to say anything to you. So, I actually used that opportunity to do that. For example, our classroom structure was grades one through five. I didn't want first graders and fifth graders together in a room with a hundred plus kids. So I restructured our classrooms. And now on the weekend we have three classrooms. We have an age four and five classroom, a first-grade class, a second and third grade class together.
I also completely revamped our midweek program, and I called it Awana community night. So now we have 75 kids and their parents involved in the program. We go into the big worship center so we can socially distance and worship together. We then have a family devotional together and a game time. There's also a handbook time for the kids where parents do a parenting study. I would've never tried that previously.
We also launched an at-home program using the same program where we have coaches that are overseeing them. But of the 90 kids that want to do it at home, about 70 of them are not participating. We never put any pressure on them, but it gave you a chance to do some stuff different.
Here's another thing. We're a big church. I would've never done backyard Bible clubs. This summer we used the Bolt Backyard Bible VBS. We had 78 kits go out to families, and we reached 319 kids. We would have never tried that in a typical year. But we're going to do this going forward because it gave us opportunities to try things.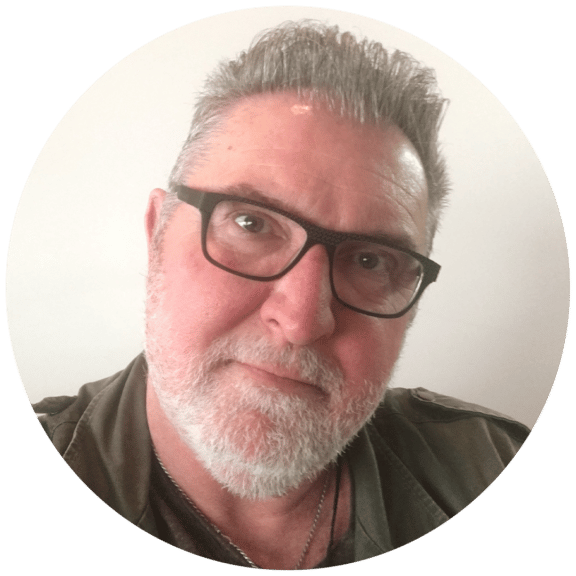 Host:
Kristi, how about you?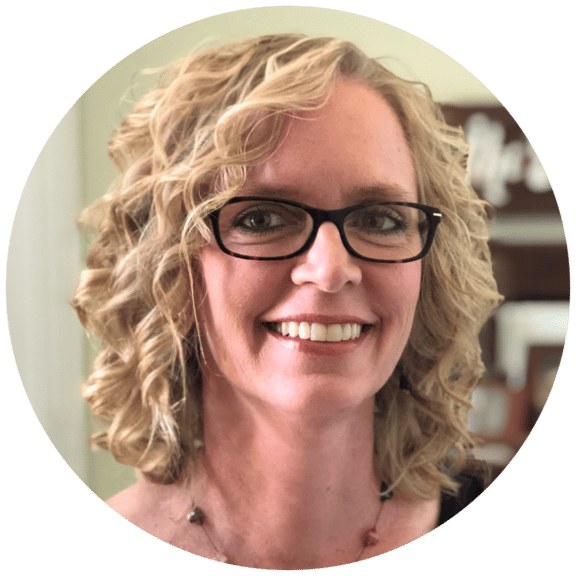 Kristi:
From March to November, we didn't have anything in-person for kids. We didn't start our church worship services back until September.
We went into all of our classrooms, removed all of the furniture, and we put tape squares on the floor, six feet apart. This allowed us to see how many kids we could get in a room. So, we do a large group, small group style. We also set up our large group areas with tape scores on the floor, but we do put chairs in there.
It does a couple of things. One, it keeps them socially distanced but it also makes the room feel fuller when there's only 25 kids in there. You feel like the whole room is full because they're all spread out.
In the classrooms, we take the weekly activity and make an individual supply bag for each child. We put all that and whatever the craft pieces are and everything in a bag so that every child has their own set of resources at their little space. They get to take everything home except the whiteboard and the whiteboard markers that we have—and scissors or something like that if that's in there. Then we individually package their snacks so that those are just handed out with a glove by the leaders.
More Ministry Ideas
Tyler who leads our large group will teach the story from the stage. But if he has kids come up for a game, he'll bring them up and make sure they stay socially distanced on the stage. And then he'll put his mask on when the kids are on the stage so that we're showing them what needs to be done.
Pre-COVID, we were probably sitting around 180 kids on a Sunday. From November to the first week in January, we have about 18 to 20 show up on a Sunday morning, mostly in elementary—kindergarten through fifth.
Our preschool is small because people aren't ready to bring babies back, and we don't require masks in preschool—especially for those two and under. We recommend them for threes and fours, but again, they are not required. And then at five and up we require it.
We take their temperatures when they come in, and we don't let parents come into the children's area. We make them drop off at the door and have other policies we follow.
In the last two Sundays, that number has doubled. So, we've had about 40 kids the last two Sundays in January. We're hoping that that is something that maintains itself.
During the week, we're not a heavy programmed church. We do more in the realm of life groups. We do have things that we call training experiences. They are in-person groups that meet midweek—we're currently doing a six-week class on evangelism. So it's something you can sign up for and learn as an adult. We provide a child program for the children of those adults. And those have been really small. We maintain the same types of standards as far as social distancing, but those are like five or six kids.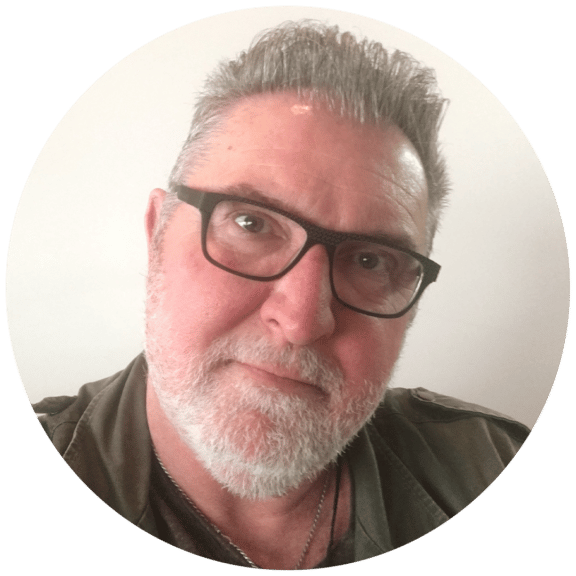 Host:
This has been life-giving for me. I cannot thank you enough. You did the Lord's work today, thank you.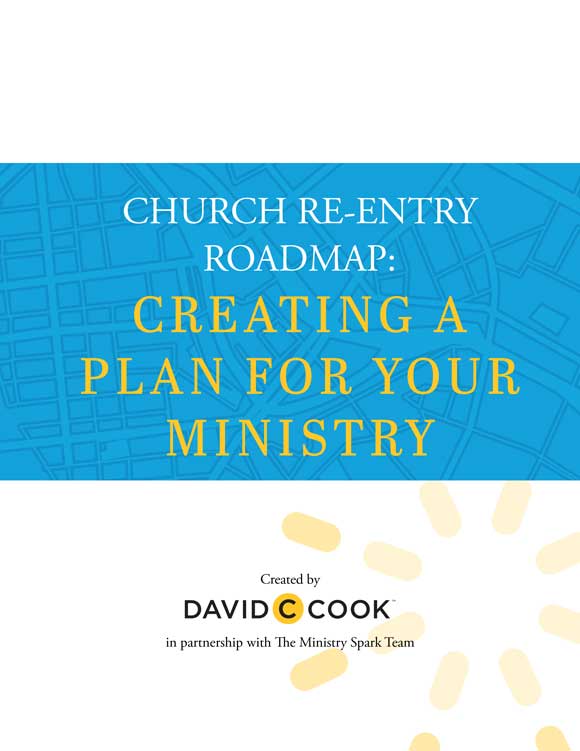 Creating a Plan for Your Ministry Post-COVID-19
This guide can be used as a post-COVID-19 re-entry planning tool for your entire church or for a ministry within your church body.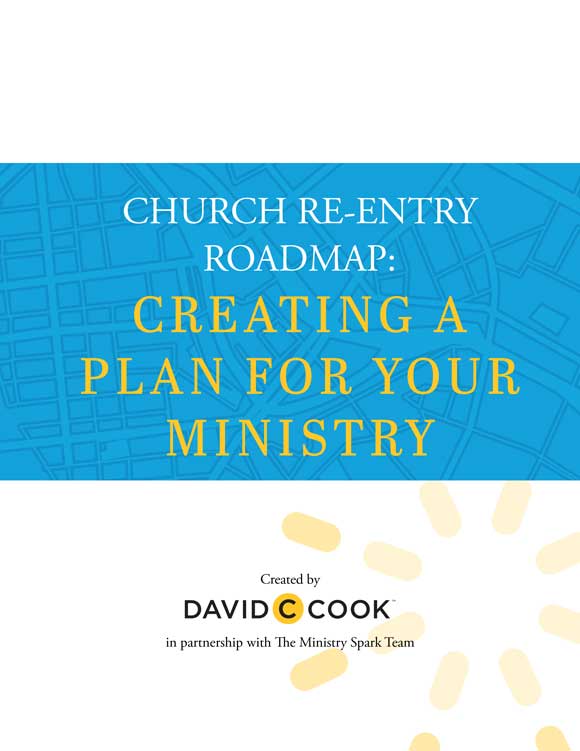 Creating a Plan for Your Ministry Post-COVID-19
This guide can be used as a post-COVID-19 re-entry planning tool for your entire church or for a ministry within your church body.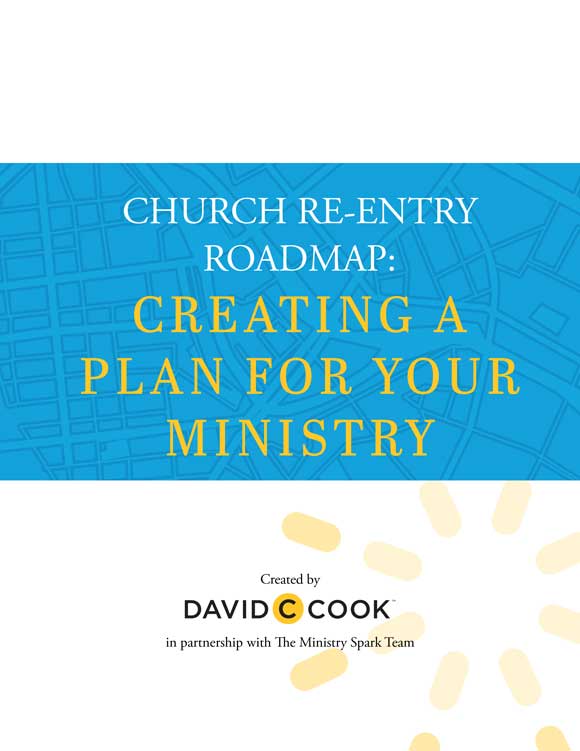 Creating a Plan for Your Ministry Post-COVID-19
This guide can be used as a post-COVID-19 re-entry planning tool for your entire church or for a ministry within your church body.