Editor's Note: We asked our Ministry Spark community a series of questions in an open-ended survey. We heard from 165 ministry leaders. This is a summary of your responses.
HYBRID MINISTRY—IN-PERSON AND VIRTUAL (DISTANCED)
Leaders are offering hybrid ministry—with a variety of online, virtual, and at-home options for their families.
EVENTS
Some churches are hosting online and in-person events to help families connect. Here are some of the awesome ideas shared.
"Online Christmas story time videos capturing advent."
"Once-a-month families gather for Family Sunday School. Families engage in pre-planned activities, using supplies provided in a family tote bag. Last month each activity focused on prayer. Families moved around our parking lot to pray with hopscotch, draw prayers with sidewalk chalk, and sing a song of praise."
"During the month of November, our children's ministry is hosting live virtual midweek children's worship and storytelling with the overall theme of Thanksgiving. Each family will be provided family guides and craft supplies to complete at home after participating in the service."
"Once-a-month family service project on campus (socially distant with masks). November's event is "Be a Blessing" where families will create an art piece to encourage the seniors at a local senior center during Thanksgiving."
"Hosting a weekly family venue—families can attend in person, pick up learning packets, and watch live or taped. We just hosted a Trunk or Treat for our community—great success!"
"We are offering a family fellowship on Saturday afternoons. It is an hour of teaching geared toward the children but with interactions within the family unit. We also record this and email to families who are not coming to church yet."
"Events at church in the parking lot—like Chalk-Art-Palooza and Bible Bingo. Also created a Pet Memorial Garden that they can paint pavers to place in the garden to remember their lost pets."
CELEBRATIONS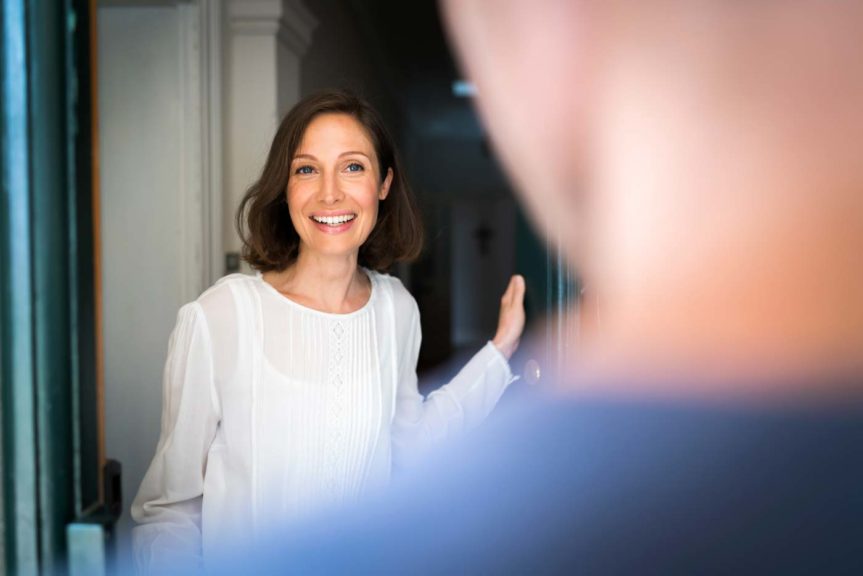 Churches are working to keep their communities connected through special celebrations.
"Each month I visit the children who have birthdays, giving them a card and an individually wrapped Hostess cupcake. I e-mail or text their parents ahead of time to schedule my visit and wear a mask, social distance, hear all about their birthday, and then pray for them. It's been a great way to stay connected."
"We are doing a once-a-month drop off at each child's home. We are not a large church, so this is doable. The drop-off bag may have something to do with an upcoming holiday and includes various items such as a craft, candy, and Sunday school activity sheets."
"For the month of December, we are providing a do-it-yourself advent calendar. Each day the family will attach a card with a passage of Scripture to a pre-made calendar. They will read it along with all the previous days' readings. By December 25th, they will have read the entire story of Jesus' birth. We are also providing weekly activities and crafts."
BIG CHURCH
As we know, some churches are not meeting for Sunday school because of COVID restrictions, lack of volunteers, or even lack of space. Many of these churches are including children in the main worship service with special messages, jobs for them to do, and activity packets.
"We are unable to meet for Sunday school because of COVID, so we take turns sharing a children's feature before the message and then we hand out bags to the children with a Bible story and a coloring page. The older ones get a Bible story and a word search, or something like that. I have greatly appreciated using your material—Bible story and coloring page. We also include a small candy treat."
"Involving children in videos presented at the worship service, Zoom classes, tithe jars mailed to them, incentive contests."
"Providing outdoor family worship and other worship helps for families."
"Zoom children's church midweek with printables emailed to parents. Meeting outside on Sundays and staying together as families. We have 2 kids' songs in every service and our kids' worship leaders go up and have a few kids come and show everyone the motions. We also have a table with activities for kids to do during service—a quiet craft like some pipe cleaners or play dough or stickers, coloring, Bible worksheets, and a snack. For older kids, we ask the pastors to create kids' sermon notes to fill in and if they do it and bring it back to the table after service, they can pick candy from the treat box."
"Our pastor has added kids' time to the main online service and all staff rotate participation."
HYBRID MINISTRY IDEAS—BOTH IN-PERSON AND VIRTUAL
Here are additional ideas!
"In-person Wednesday nights, handouts on Sunday mornings, Zoom, emails, texts, take-home activity bags."
"Meeting in person for babies through 3rd grade; continuing to provide resources online for those not yet returning; dropping off resources to those who have not yet come back."
"Held outdoor class, organized a running club, send weekly emails with a lesson for parents to do discipleship at home, stay in contact with families through emails, phone calls, monthly activity bags (drive-by picks and home delivery), outdoor small group activities (singing and story time, fall event- bonfires and s'mores), and 4th-5th grade girls Bible study. Attendees are both in person and on Zoom."
"We are currently open. However, not everyone is back. So, we are continuing to produce weekly teaching videos for 3 age levels (2s-3s; 3s-K; and Gr 1-5) that we post on our web and Facebook pages. We also post weekly follow-up activities for families to do together that relate to Sunday's lesson. Over the summer we did mailers once a month to get activities to our families and also delivered something to families. We are hoping to do something special around Christmas that we would likely mail out or deliver."
"We have opened our children's ministry on a limited basis (about 25% of our usual capacity). That gives us a brief opportunity to connect with a portion of our families. We put out a 2-3-minute YouTube video each week to inspire, equip, and support parents. Our Facebook posts are updated daily in order to inform and encourage our parents. We continue to host large-scale events that are outdoors and socially distanced like our Back-to-School Bash and Harvest Fest. Finally, and probably most effectively, we make personal connections via phone, text, or email on a regular basis."
VIRTUAL (DISTANCED) MINISTRY
NEWSLETTERS
Some leaders are sending home bulletins and newsletters to keep families engaged.
"We send a Wednesday newsletter that includes items such as: 2-minute trainings, brief articles, upcoming events, and the Sunday school topic and verse."
"I send out notes with information I receive from you and make copies of articles. I take them to the Young Families Class which most of the parents attend and include links to online information in newsletters to parents."
"We are mailing or emailing a summary of the Sunday school lesson and church bulletin for those that cannot attend."
DISTANCED OR VIRTUAL CHECK-IN
Many are checking in on congregants through virtual touchpoints—text, email, social media, and tools like Zoom. Other options include mail, drop offs, and phone calls.
"Keeping them informed of what I am teaching their children in Sunday school, just hearing their news."
"I am hosting a Friday evening fellowship on Zoom and occasional Monday evening informational programs."
"We started a private kids' Facebook group where we share a weekly Bible story and activities. We also have themed days where we share different things—Music Monday (the music video to a Christian song is shared along with how it applies to our lives—age appropriate to 6-12 year old kids) Tasty Tuesday (recipes), Wonder Wednesday (a question that leads/ties into the weekly lesson), Thankful Thursday, and Fun Friday (where a fun fact or info is shared). Our VBS this year was a hybrid of in-person and live-stream/virtual."
AT-HOME FAMILY RESOURCES
This option has become a reality for many churches as in-person children's ministries have not opened. In order to engage families with the church and in God's Word—many are creating things that are at-home friendly!
"We have provided church-at-home activity packs for each week that families have been unable to join us, made regular porch visits, had a weekly online children's message time, plus the weekly Bible stories have been posted online for easy access."
"Our church delivers materials to each family's home. We record the Bible teaching to YouTube, so each child has the opportunity to view the lesson and have the materials to supplement the teaching."
"Sunday handout for parents of on-site students containing Bible passage, questions to ask to further engage kiddos at home, and suggested prayer. At-home only participate in a packet pick up program containing lesson plans and activities similar to those the on-site students are having on Sunday."
"We are including videos of parents and kids in our weekly online Sunday school slideshow. Kids and parents open us in prayer or give the blessing at the end, and some parents have been our storytellers."
"Monthly Kids' Church In-A-Box packs delivered and recording weekly story videos for YouTube, including something special from our Student Leadership Team."
"At the end of September, we put together and hand-delivered packets to every family. The packets included devotions, crafts, Advent calendar, and items for specific days like a bell for All-Saints Day, a candle for Christmas Eve, a strip of cloth for a Thanksgiving display."
"No in-person children's ministry yet. We're posting lessons online weekly, running our parenting training virtually, and providing seasonal kits for families with hospitality-oriented materials."
VIRTUAL SUNDAY SCHOOL AND SMALL GROUPS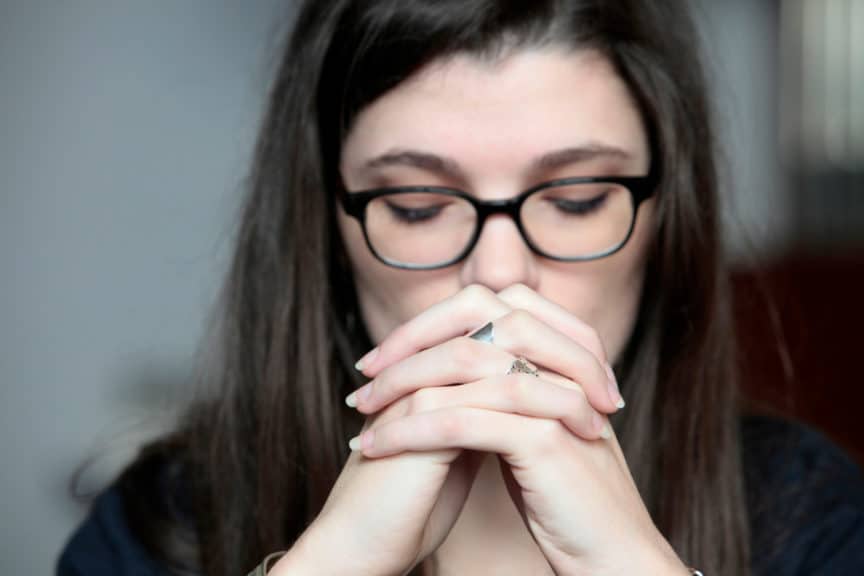 This option is popular with many who are still not meeting in person and for those who are meeting in large groups but not in small groups.
"Zoom Sunday school every Sunday."
"My ministry team is collaborating with families we serve that have infants 6 months to age 11 years. During this timeframe our church is closed, and it will remain closed until further notice. However, our fabulous teachers are using the Zoom virtual platform to minister to each age group using the Bible-in-Life curriculum. Parent(s)/guardian(s) interact with our teachers to ensure their children continue to have their very own age-appropriate Bible study classes."
"Setting up a Bitmoji classroom to share lesson contacts through links to videos, activity sheets, Bible stories, etc. Also trying Flipgrid videos so kids can respond and see each other."
"We are engaging online. We have created interactive pages for parents and kids to enjoy on our church website. Here they can find our weekly kids' connection teaching videos and other links to great kids' music and websites."
"Zoom Sunday calls with kids/leaders. Weekly e-newsletter with announcements and resources. Weekly updating our webpage with resources and updates. 4th Grade Bible Milestone class over Zoom with in-person drive thru Bible presentation and photo. Putting together Advent Kits for families of kids 5th grade and below. Mailing out postcards to all kids. Infant/child baptisms in-person with social distancing, filmed to play during the services. Weekly prayer Zoom call with volunteer leaders."
"I am sending out work pages with puzzles, crafts, and coloring before we meet on Sundays via Zoom; and we even did a treasure hunt via Zoom."
"Hosting Bedtime Bible Stories for families with younger children."
IN-PERSON MINISTRY
IN-PERSON SUNDAY SCHOOL AND SMALL GROUPS
In this category, many are back together in person—with precautions.
"On Sunday large classes for kids spaced out."
"Midweek for kids in large rooms."
"Sunday church school classes for all ages."
"Teen and preteen Bible school on Sundays, will soon open 1st-4th grade Bible school classes."
IN-PERSON LARGE GROUP
While many people are sticking to small groups, many have also begun large group gathering again.
"We've started Jr. Church again!"
"We are doing an in-person, distanced story time for kids after our worship gathering and a children's bulletin (emailed for parents to print off if they are at home)."
"We moved to outdoors once the weather was good. Children able to move and not cause a distraction. Then had an outside children's program during the service and after which time we had a young families' class. Divided the kids up by grades. Short lesson and a lot of good, interactive, socially distanced games."
VARIETY OF IN-PERSON OPTIONS
Driveway visits, monthly Zooms (low participation), held outdoor Fall Festival, opening up one nursery, one preschool, one and elementary large group room during Sunday in-person worship, held one neighborhood night out downtown.
We are having Bible studies, church school, worship services, and group meetings. Also outside events following guidelines.
BACK TO PRE-COVID NORMAL
We are meeting as usual (Awana on Wednesdays/ Community groups & Kids service on Sundays)
We have fully opened our church and are running all kids' programs to minister to families.
UNABLE TO CONNECT
In the midst of all of the challenges we're facing, some ministry leaders have been unable to engage with parents in this time. Some have even had to cancel in-person services again.
Whatever your current reality might be, we pray these ideas from ministry leaders like you would help equip, inspire, and support you in your ministry to kids and families.