In this day of social distancing and doing church at home, video technology has captured the spotlight. Children's ministers across the nation are making use of it to continue doing the work of the kingdom.
But not everybody's a technical genius! And not every kidmin leader is comfortable teaching children when they can't tell if the kids are understanding or laughing at the jokes.
Ministry Spark has put together this quick survival guide to help. Whether you're crushing online teaching with alpha channels and chroma key or you're still trying to find your phone's camera, something in this guide will help you more effectively reach your kids.
The church already looks different in all kinds of ways! These tips and tools will be especially important as we move toward re-entry and a new normal.
Here's what we'll visit in this article:
The Technical Setup
Tips for Engaging Kids You Can't See
Resources for Teaching at a Distance
The Technical Setup
For some of us, the most daunting (and, frankly, frightening) part of doing "video church" is all the technical gear. Do you need a big microphone, an expensive camera, and a set of photography lights on tripods? How is one person supposed to run it all, anyway?
Your cat is awesome, but she's not very good at holding the camera steady.
We've laid out three setups, ranging from the ultra-simple to the near-professional. See which one you feel comfortable with and start there.
Tier 1: The Extreme Basics
Record yourself on your phone.
Yeah, that's it. Get your lesson notes together, make sure you've got a window or some other light source in front of you (so your face isn't in shadow), and then just hit record and talk.
Go to YouTube.com and create an account (it's free, and you probably already have one through Google). Create a "channel" (also free) and upload the video you just shot on your phone.
If you don't know how to do that, never fear: You can watch a YouTube video on how to upload videos to YouTube!
And if you don't have a phone with a camera, you can use a webcam or the camera built into your laptop or tablet. If you don't have any of those things, make a trip to Wal-Mart and get the tech person to help you pick out a $35 webcam.
As soon as the video is uploaded, YouTube gives you a link that you can copy and paste into an e-mail message you send to your families. They will click on the link and, voila, there you will be, delivering the lesson! Kids can watch it as many times as they like and go back to their favorite parts.
The best part is you weren't as nervous because you recorded it instead of doing it live.
Editing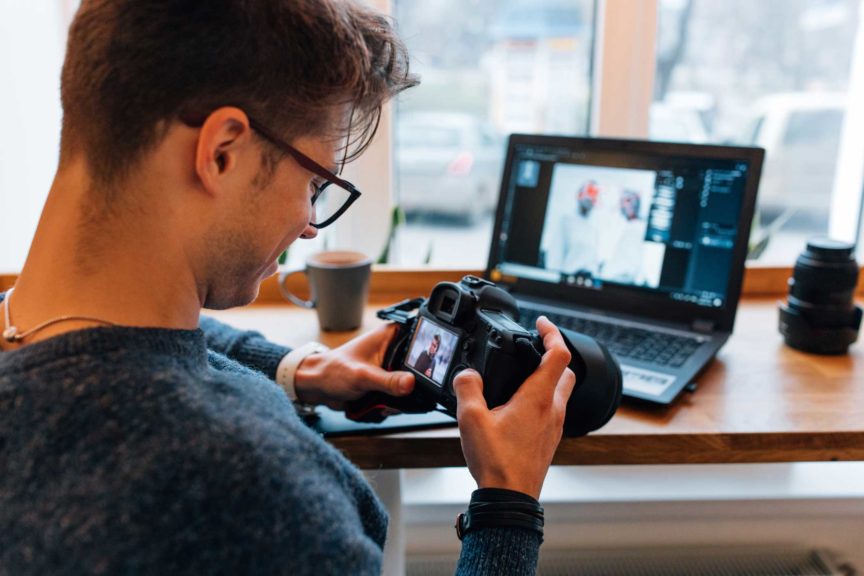 Now, if you want to improve the look of your recording, and if you are feeling adventurous, you can use a free video editing program like iMovie (on the Mac) or Video Editor 10 (for Windows) to do some touch-ups.
With editing software, you can trim out the beginning and the end (when your thumb covered the camera and you dropped the phone) and even do fancy things like add titles, make cuts, snip out mistakes, or add text graphics like Bible verses.
But if all you want to do is set your phone on the table (consider propping it up sideways, rather than vertically, to make the recording fit a TV screen better) and record yourself, why not?
Tier 2: Getting Braver
About half of churches are prerecording lessons and sermons and sending out a link as described above. The other half are "livestreaming," which means doing some or all of the session live, while people at home are actually watching you do it.
Livestreaming requires a bit more juggling (not to mention courage!), and it will probably require buying equipment and learning software or becoming familiar with online solutions like Zoom, Facebook Live, or WhatsApp (plus our trusty YouTube).
Maybe you want to have better video quality than your Facetime camera can give, so you invest in an HD webcam. Maybe you get an inexpensive light kit to bring you out of the shadows. Maybe you start learning how to do live broadcasts via YouTube or Facebook Live. Now you're getting good.
One church decided to move from Facebook Live to YouTube for their livestream. On the first Sunday, right on time, they turned their lights, mic, and camera on and hit "Go Live"… and got an error message saying you can't broadcast live from the YouTube app on a phone unless you have 1,000 subscribers.
Wait, what? Oh, no! We're live!
So, while everyone at home was wondering what was wrong and if they'd tuned in correctly, the tech boss at the streaming location was going crazy trying to figure out a Plan B on the fly.
Always Test First
So … test it first. You can even go live in your test, knowing that this will alert people that you're live even though you're just practicing. Hey, that's all right. It's still better than only finding out at go time that it's not going to work.
Livestreaming has the advantage that, when the lesson time is over, your work is done. No editing left to do and no retakes to worry about. Whatever you did, you did. Out it went. Tomorrow is another day.
Tier 3: The Power User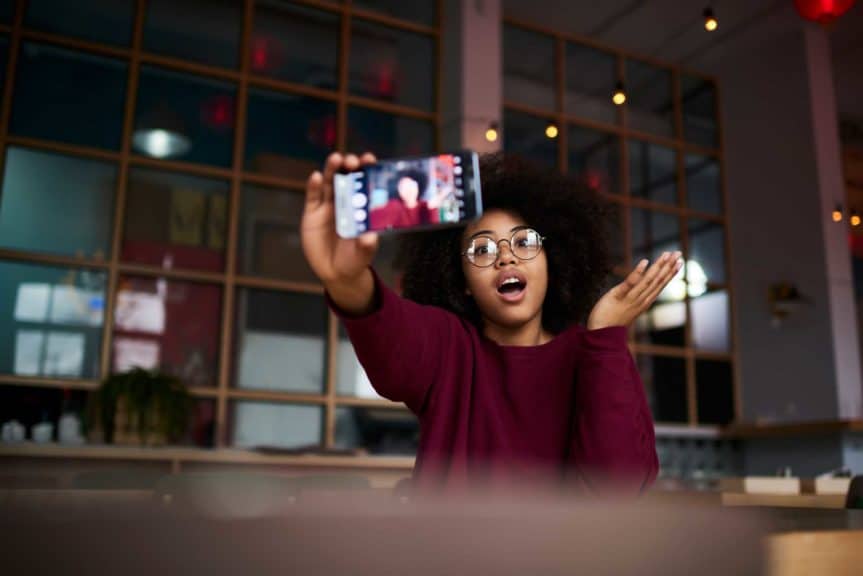 At the right moment, the children's minister goes live and begins by rolling a prerecorded title sequence that shows him cavorting for the camera, along with funky music and jazzy title graphics.
That video dissolves to a shot of him sitting at a table, well-lit and audible, speaking warmly and with animation to his kids. With the swipe of a finger on a tablet sitting just off camera, he cues an image of an ocean as he talks about Noah.
Another swipe of a finger, and it's back to him. In a moment, he touches the screen and the memory verse appears on the bottom third of the screen.
He continues his lesson, effortlessly showing images, launching videos, leading songs with lyrics, and doing a silly object lesson.
It looks like he's supported by an entire studio crew, but it's just him and his tablet.
As with most feats that look effortless and polished, a ton of work has gone into what we just described. It's not at all out of your reach, but it will require you to climb a learning curve and invest some time and money to make it happen.
Using Advanced Tools
The app he was using to run everything was presentation software—probably either PowerPoint or ProPresenter. These are basically just control panel tools for triggering different bits of media (like pictures or videos) to run on demand.
The software he used to prepare his opening sequence and any other prerecorded pieces could've been anything that can edit digital video, but was probably either Adobe Premiere Pro or a free program called OBS (Open Broadcaster Software).
Then, with good lights, a good microphone, and a good camera (many phones have phenomenal cameras), with all his pieces prepared and loaded into the presentation software, with everything tested and practiced, and with his lesson bullet points in front of him, he went live and crushed it for his kids.
Using advanced tools allows techniques like chroma key and alpha channels and edge blending. The tools add even more professional polish to your broadcasts, should you wish to use them.
No matter your level of comfort or expertise with technology and distance teaching, you'll find something to equip you here—and maybe something to inspire you to up your game.
Tips for Engaging Kids You Can't See
Possibly the most challenging part of teaching online—whether live or in a recording—is the lack of interaction with your kids. How do you know if they're getting it or if their attention is wandering when you can't see or hear them?
Plus, what's to keep the kids from having you playing in the background while they're eating, watching their YouTubers on another device, or just leaving the room while you teach?
Absolutely nothing!
We give up a lot of control and the ability to gauge how it's all going when we no longer have a captive audience before us. But that's how the game is played right now.
There's no way to make your kids pay attention. However, you can do a few things to give yourself a fighting chance.
1. Don't be boring!
You know how animated and energetic and silly you are in front of a group of kids in a live, in-person setting. You need to be just like that, and maybe even a bit more so, when you're just a face on the screen for them.
Use variety, be excited, and try to show lots of different things on the screen—images, text, songs, kittens—so that it's not just an unbroken time of them looking at you sitting still and talking. Watch something like Blippi to get energized.
2. Keep it short.
Set a 15-minute limit for how long you go.
3. Give them something to do while you're talking.
Consider preparing a whole packet of things for them to do during the lesson and send that out via e-mail to your kids' parents. If they're coloring or filling in the blanks or doing a puzzle while you're talking, you've got a bit of structure holding them to your lesson, and they're not just sitting there doing nothing.
4. Avoid dead time.
Try not to let there be dead air as you try to find the passage in your Bible or get the supplies ready for the object lesson. Dead time "on the air" is brutal on your kids' attention spans.
5. Include movement.
Have your kids run in place for ten seconds or sit down and stand up ten times in a row. Do a clapping pattern and encourage them to do it after you. Have them run into their kitchen and bring back a chip clip or measuring cup as a prop for your lesson.
Engage their bodies, and they'll be more likely to keep their eyes on you.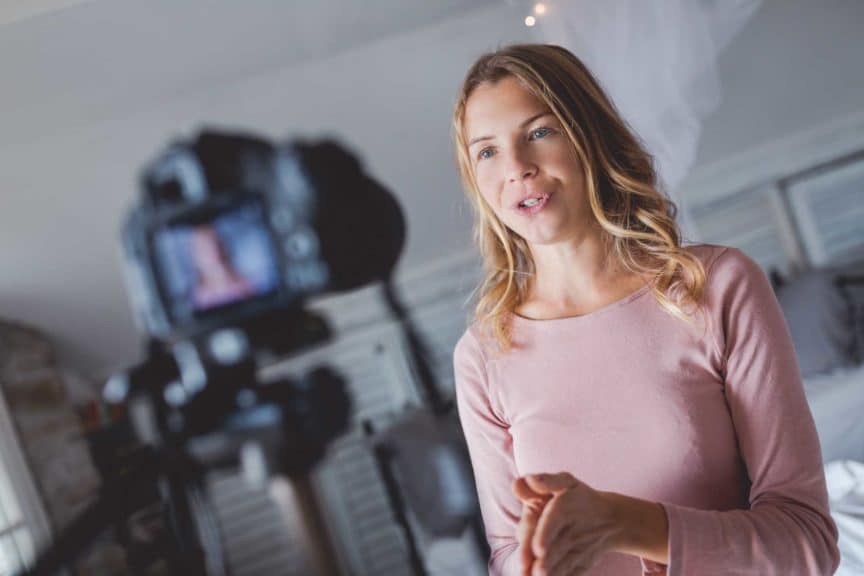 6. Cut to a music video.
You can intersperse your teaching with short or long videos, including songs, that will bring variety to your presentation.
7. Prerecord guest stars and cue the video during your lesson.
Ask someone to make a two-minute video of them doing something interesting—feeding chickens, finishing a Jenga game, or maybe doing the object lesson—to give kids a break from your voice and style.
8. Consider playing a family-friendly online game together.
Here's a starter list.
9. Be in touch with your families during the week.
Through the parents, interact with your kids via e-mail or phone call. This doesn't sound like an online teaching tip, but it is. If you've interacted with your kids during the week, it will help you during the presentation because
each kid has talked with you recently and you've nurtured a relationship that brings connection when you teach, and
you can, with permission, share what happened this week to one of your kids—children love to hear what other kids have been up to.
10. Get real-time questions and answers.
Finally, if you really want to regain some of the audience engagement you had when you were physically with your kids, there are online tools that can do this. Research solutions like Presentain and Mentimeter, which are phone or device-based tools that let you launch polls and get viewers' answers in real-time.
Kids can also ask questions, respond to your questions, and reach out to you in other ways while you're teaching.
(Your ability to see their questions while you're teaching works only if you're livestreaming, of course. But even if you're prerecording your lessons, you can include polls or questions that you can prompt kids to answer and send to you while they watch.)
Resources for Teaching at a Distance
Here is a collection of websites to equip and inspire you as you embrace distance teaching:
Perhaps in our science fiction future, teachers will be able to control "telepresence" robots in every kid's home, seeing them, moving around, hearing, and responding to them as if you were really there … all with no chance of infection.
But until that day, we remain deeply grateful for technology that allows us to keep discipling our kids, to keep interacting with them personally—all while we continue to pray for their precious souls.
With love and passion, we adapt to this current situation and praise God for choosing us to love these little ones.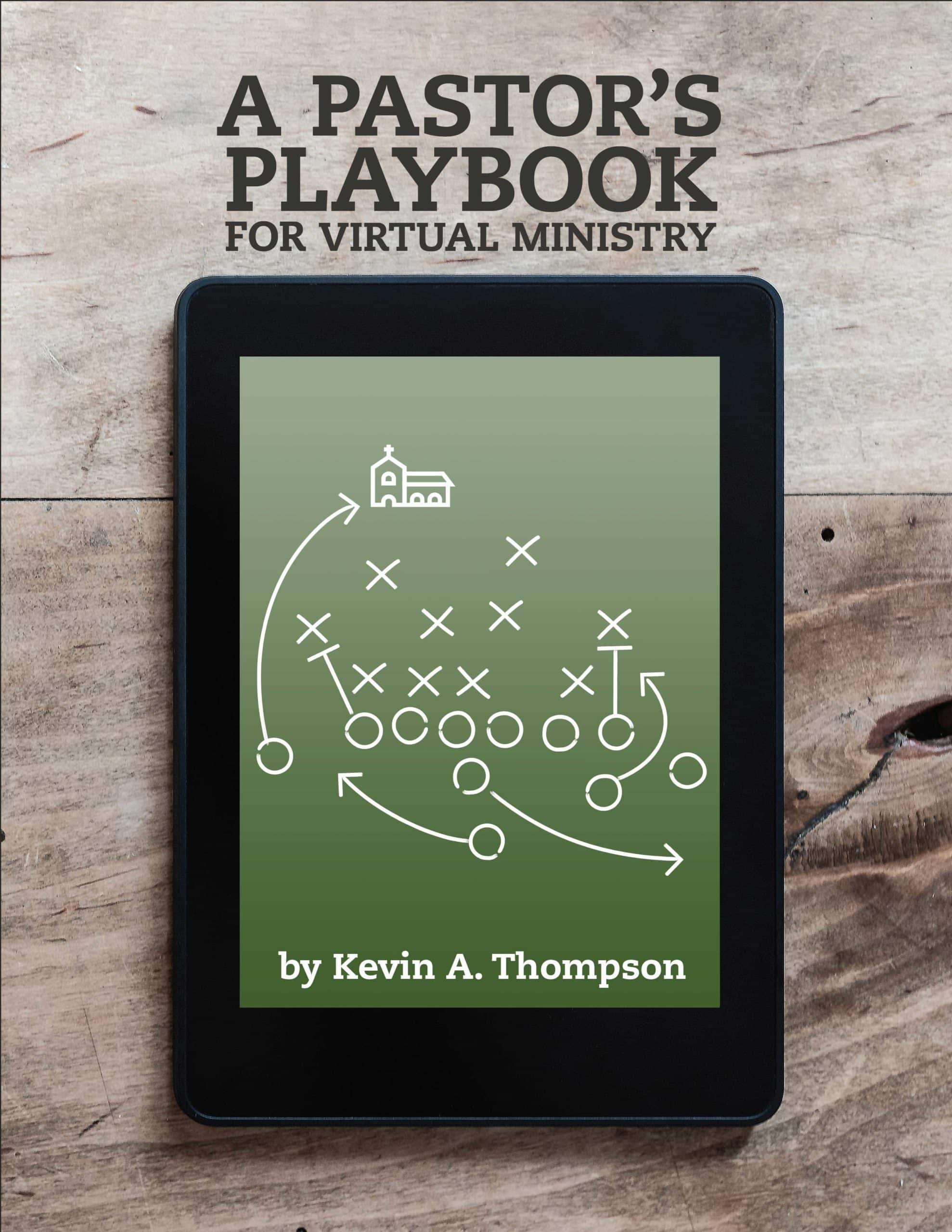 A Pastor's Playbook for Virtual Ministry
In nearly every circumstance of ministry, we have a good understanding of what needs to be done. In light of today's events—our nation and world facing the pandemic and resulting closures—that is no longer true. We developed a guide to help us—and you—continue ministry over the next few months.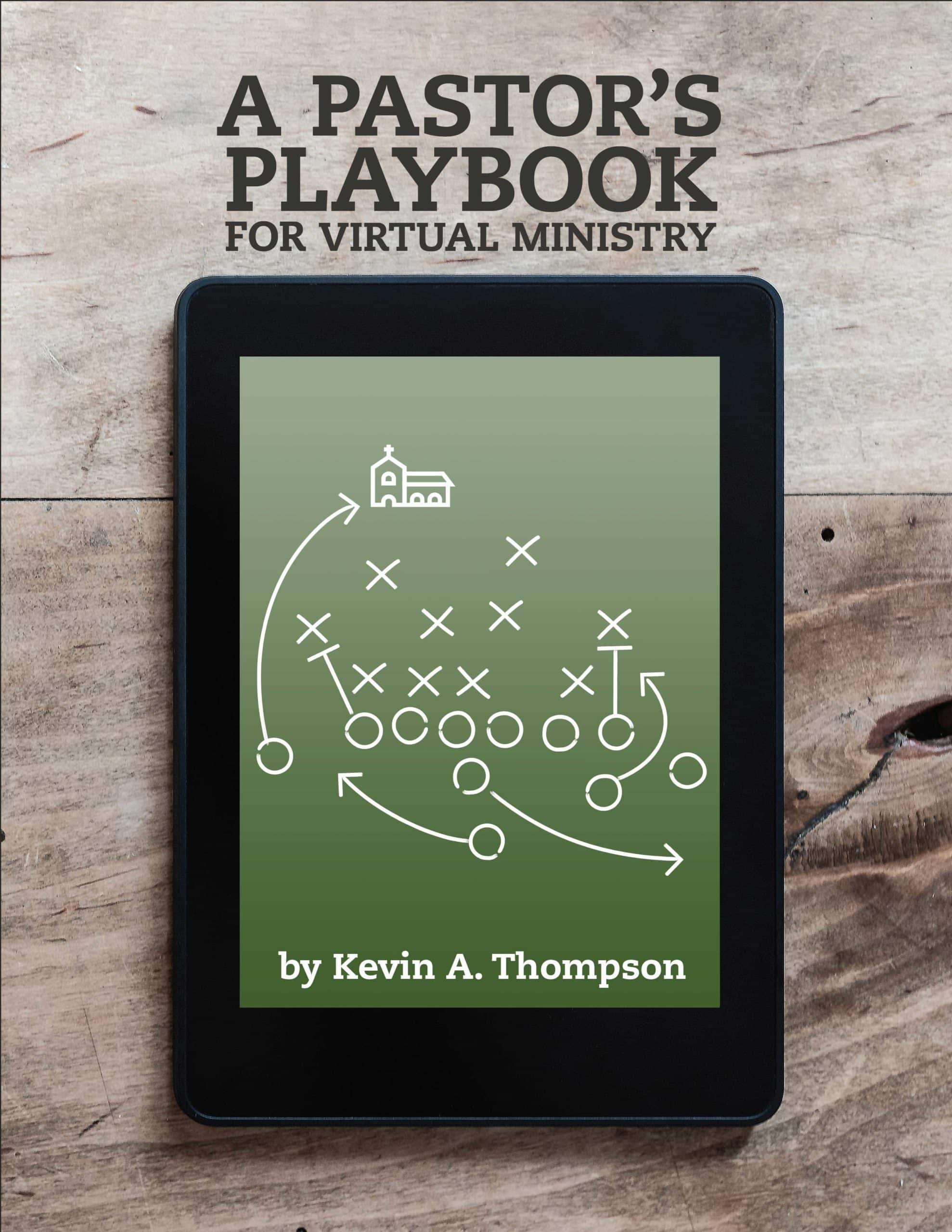 A Pastor's Playbook for Virtual Ministry
In nearly every circumstance of ministry, we have a good understanding of what needs to be done. In light of today's events—our nation and world facing the pandemic and resulting closures—that is no longer true. We developed a guide to help us—and you—continue ministry over the next few months.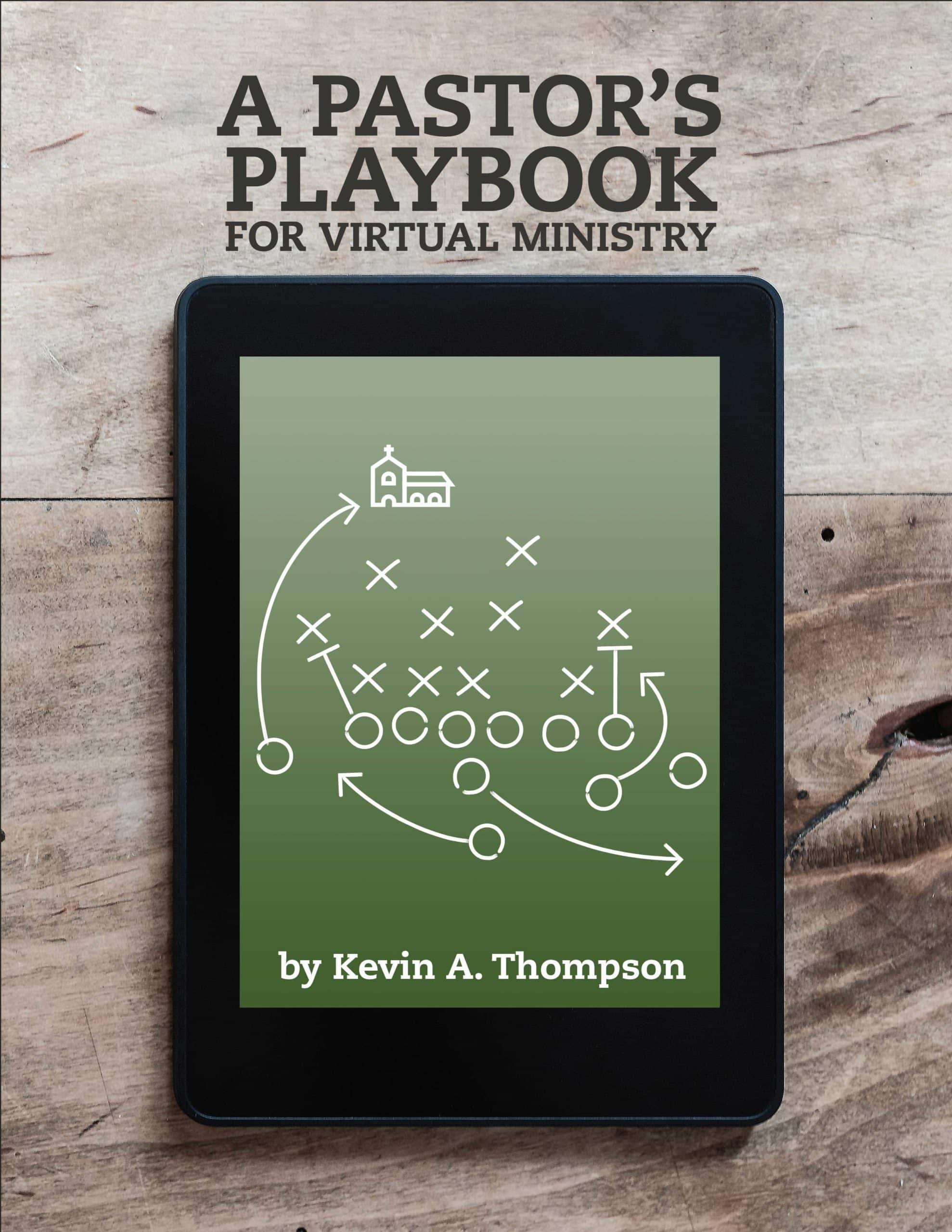 A Pastor's Playbook for Virtual Ministry
In nearly every circumstance of ministry, we have a good understanding of what needs to be done. In light of today's events—our nation and world facing the pandemic and resulting closures—that is no longer true. We developed a guide to help us—and you—continue ministry over the next few months.