I remember reading this quote, "Jesus loved the world enough to die for it. The church should love the world enough to reach it."
Kingdom Workers like us did just that. We stepped out of our familiar, easy, safe, comfort zones to reach others and leaned into changes we only saw in our nightmares. Well done.
We were asked 9 months ago to facilitate ministry in ways so foreign to us that our anxiety levels shot through the roof. So many new behaviors have been embraced and even forced upon us since then. We let go of many sacred methods of doing church and still grieve walking through the Sunday school halls where there are no children laughing or toddlers crying.
However, last time I checked the Bible said in Philippians 4:13 (NIV), "I can do all things through Christ who strengthens me."
Entering my 29th year of ministry, 23 of those spent on staff at my local church, I realize there's a whole lot of loss in the church community and it's time for a win. We win when we focus on our response to what lies before us.
I've heard it said, "Significant things are rarely accomplished without significant struggle." And we all agree the struggle is real!
In my years of serving, the most important lessons I've learned are progress comes with pain and it's our primary responsibility to find the reality in present situations for us and for those we serve.
So here we are 9 months in. And if we're honest, we'd confess that ministry was already frustrating and difficult BEFORE Covid-19.
Prepare
Levi Lusko has explained responding to the pandemic is like running a marathon then finding out at the end of the run, there's a bike race and then at the end of that race, just kidding … there's a swim!
I compare adjusting to these uncertain times to deciding to update our phones. If we want to get the best out of our phones, we'll take the 15 minutes to watch the "what's new" YouTube video.
But we resist the update because we're comfortable and too familiar to take the time to learn something new. If we don't update, we settle and continue living without knowing we can now locate our lost AirPods using Find my iPhone.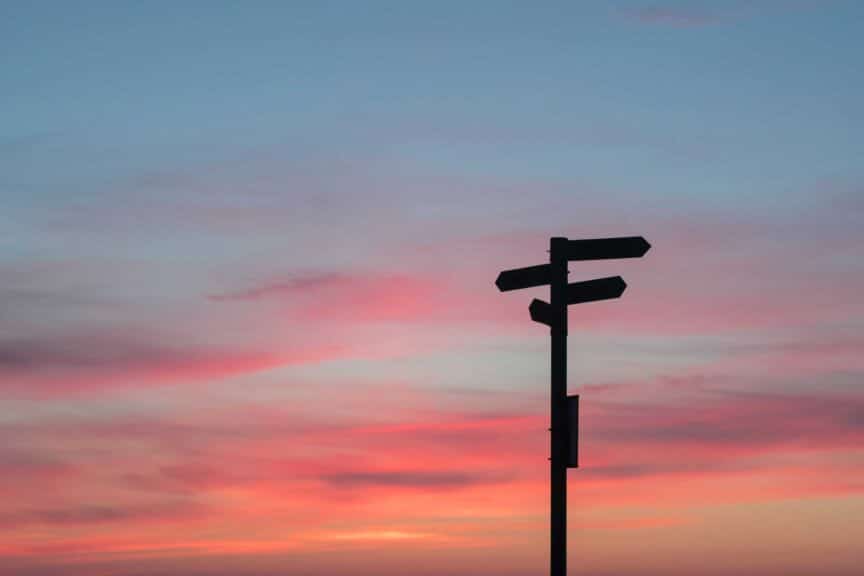 If we're so comfortable that we don't want to adapt to new ways to facilitate ministry, we will miss a unique opportunity to meet the needs of those we serve.
I spent the last 6 months conversing with colleagues and listening to numerous podcasts and interviews about how to respond to these uncertain times. Brian Dodd said it best when he said, "The future is unkind to the unprepared, so leaders should prepare." That goes for volunteers, Sunday school teachers, and even parents.
To help us prepare, I want to share some thoughts as I researched 5 ways ministry can win after disruption and re-opening.
1. Ministry Wins When We EMBRACE ADAPTABILITY
Pastor Carey Nieuwhof says we may think we were coming up with new ways to minister at the most rapid rate back in March, but in reality, we were adapting to the new space we found ourselves in. Our workload exploded, but yet we found a way in this crisis.
In response to Covid-19, here are some facts about how we responded and basically progressed:
Many of us exhibited new behaviors overnight:
We learned to record and edit.
We learned how to Zoom with kids, parents, staff. Zoom became so regular, we were exhausted and the term, "Zoom Fatigue" was coined.
Your email address data base finally got updated.
You drove from home to home distributing care packages, VBS supplies, Sunday school crafts.
We engaged in creative sidewalk social distancing lunches and conversations.
You spoke with your mentors more often.
We met with church leadership more often than before.
You spoke with your tech guys daily—you now know all their names.
You learned how to use a virtual screen on Zoom and recognized that you needed virtual volunteers.
We subscribed to numerous YouTube channels.
So, we basically got a crash course in ministering during a pandemic.
The Loss of Control
Then there's some personal responses and behaviors that this crisis brought to our attention. Our pre-COVID life and rhythms lent themselves to the sense of security, safety, and control.
Here's how we felt in control:
Our VBS dates were scheduled.
Our volunteers were trained.
Teachers were slated for the Fall.
Budgets were approved.
We secured summer camp facilities.
School would start in August.
We possessed job security.
Our personal vacations were up on the work calendars.
You could predict the events of next Sunday and Tommy showing up in your class … again … forgetting to take his meds.
Volunteers gathered supplies, prepped for crafts and snacks.
Covid-19 stripped all that planning away like a starving catfish. We scrambled and focused on getting ready for the re-opening and prayed we'd still have a job. Some of us crumbled and spent hours in the fetal position, but most of us adapted, innovated and learned how to survive the next week or even days.
But God …
But God remembered Noah and all the wild animals and the livestock that were with him in the ark, and he sent a wind over the earth, and the waters receded.

Genesis 8:1
You intended to harm me, but God intended it for good to accomplish what is now being done, the saving of many lives.

Genesis 50:20 (NIV)
My flesh and my heart may fail, but God is the strength of my heart and my portion forever.

Psalm 73:26 (NIV)
Jesus looked at them and said, "With man this is impossible, but with God all things are possible.

Matthew 19:26 (NIV)
Weaknesses Revealed
Due to my Enneagram 8w7 personality, I'm compelled to also point out this disruption revealed gaps in our ministry and the places where we are weak. It's convicting, but welcome to ministry in 2020.
Knowing where we're weak does what? It frustrates us, it makes us feel inferior, but this forces us to make the necessary changes. It causes us to adapt. Kind of like when it's your turn to host Thanksgiving dinner. All of sudden the dreaded deep cleaning and home repairs get some much-needed attention.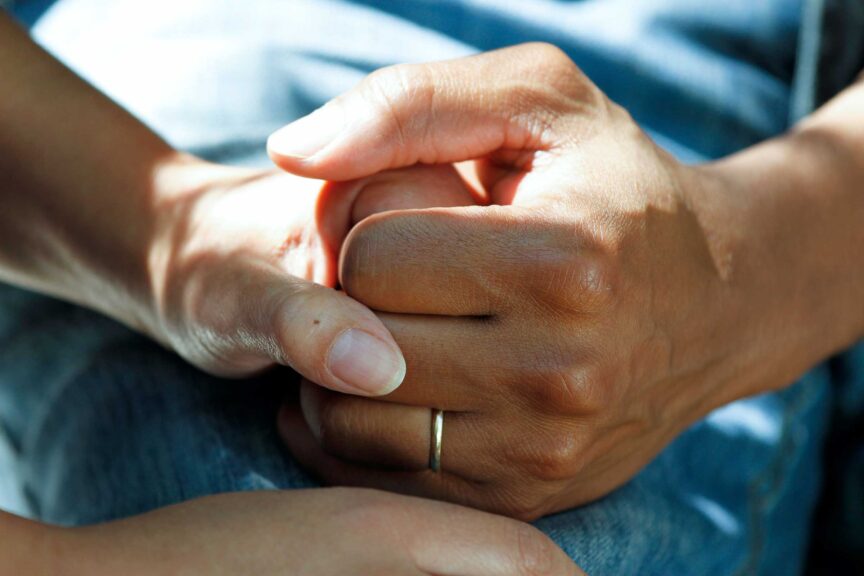 I can also frame these times like this: COVID and its effects on ministry can be compared to a pulled hamstring muscle.
This type of injury needs special attention because it takes time to heal and it's not easily going away. It needs to be iced to combat the swelling, then it'll need heat to help with mobility.
Ministry, right now, needs specialized diagnosis and focused attention to meet the needs of those we serve. It needs servants who are willing to adapt and then adapt again. We all know this pandemic has changed the way church has been done, and it needs intentional intervention in our weak areas.
2. Ministry Wins When We SHOW UP FOR PARENTS
Author and leader in children's ministry for 19 years, Jessica Bealer, has her ear close the street when it comes to ministering to children. In an interview in Church Pulse Weekly, she revealed with the churches that 37 churches she's spoken with recently asked her for coaching on anxiety. That alone is a telling statistic.
We show up for parents when we comprehend the impact of the quarantine. According to Jessica, "Parents recognize there's a gap, and they feel like they're losing." She also states 94% of the families she interviewed feel overwhelmed.
Most of us are guilty of underestimating the burden parents face even before COVID. Now add to the mix isolation, racial tension, school closures, Zoom fatigue, feeling unprepared going off to college, and financial stress.
We show up for parents by helping parents feel safe, informed, and comfortable. That is accomplished when we communicate to different comfort levels of families. Recognize there are families that will come back right away after re-opening, some will wait it out for 2 weeks, and some aren't honestly sure if they will ever attend in person church again.
Frank Bealer, founding CEO of Phase Family Centers and Chief of Staff at Mountain Lake Church, says that when they re-opened their preschool, they had 30% return when they opened, 40% waited 2 weeks, and 30% were undecided. It seems those numbers are reflected in churches too.
Keep Showing Up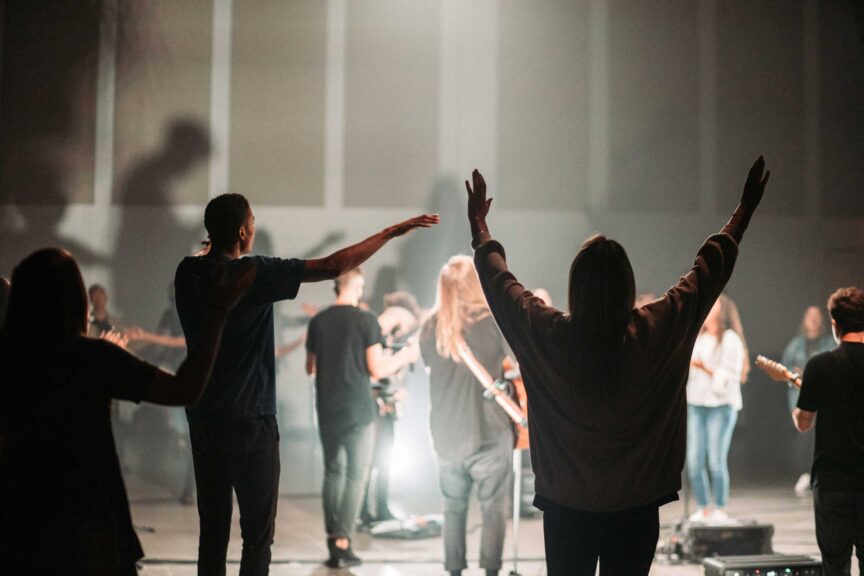 Another way to show up for parents is by providing a FAQ space on your website or information sent in an email for parents explaining policies and procedures—like sanitizing procedures, explaining how Sunday school is facilitated, how many kids per room are allowed, and sharing how often the rooms are cleaned. And surveying families on their thoughts and concerns is a sure way parents feel seen and heard. Update your handbook!
Answer all the questions parents will most likely ask. Intentional communication helps parents navigate the complexity of new reality tensions that are currently being revealed.
For those churches with children invited into the sanctuary, aka big church, we show up for parents by the teaching Pastor acknowledging there'll be noises in services. When we add children in the mix, it's a whole different dynamic. Speak to the obvious on the front end with the intent to diminish the fear or guilt that a young mom might feel for bringing her toddler into the sanctuary.
Lastly, just because it's legal for salons, restaurants, and churches to be open, social behavior says something else. Families—especially those families with elderly grandparents and newborns—will think long and hard if they want to risk an in-person gathering. Honor their decision—whatever it may be. Judging them or pressuring them is not supporting them.
The best way to show up for parents is to pray and think through what is best for each individual.
3. Ministry Can Win When We BEHAVE LIKE DIGITAL IS REAL
We understand this best, when we realize "online is the new lifeline" as Carey Nieuwhof says.
This felt foreign to some of us back in March and April didn't it?
Remember when some of us were appalled by the fact that people meet other people online? Times have changed.
Digital ministry is in the spotlight. And we must embrace it, or we will wake up to a world we no longer know.
Invest time or bring someone alongside you who can help you be proficient in digital ministry, social media, and Zoom. The more knowledge you acquire, the more confidant you become.
Say it with me, "Online is the new lifeline."
Online Is Where We Have to Be
I read this in a blog by Carey Nieuwhof: "At the rate this world is growing and changing, On Demand will eclipse live events. Why? People are becoming used to watching shows, movies, and church at their leisure."
It was in the 80's and 90's when we shifted from live viewing to on demand via VCR's, TiVo, and now we have YouTube and shows streaming online.
Before the pandemic, most of us were under resourced and never took seriously the thought of online ministry. We looked at it as a supplement to Sunday morning ministry. Due to online digital ministry, everyday ministry now eclipses Sunday only ministry.
Virtual ministry is front and center. The people at INCM see the value of digital ministry. So much so, after much prayer and consideration they moved the Children's Pastors Conference (CPC21) from in person to virtual in the effort to best serve its attendees.
Now THAT'S paying attention to those you serve.
4. Ministry Wins When we MAKE THE MISSION THE FOCUS, NOT THE METHOD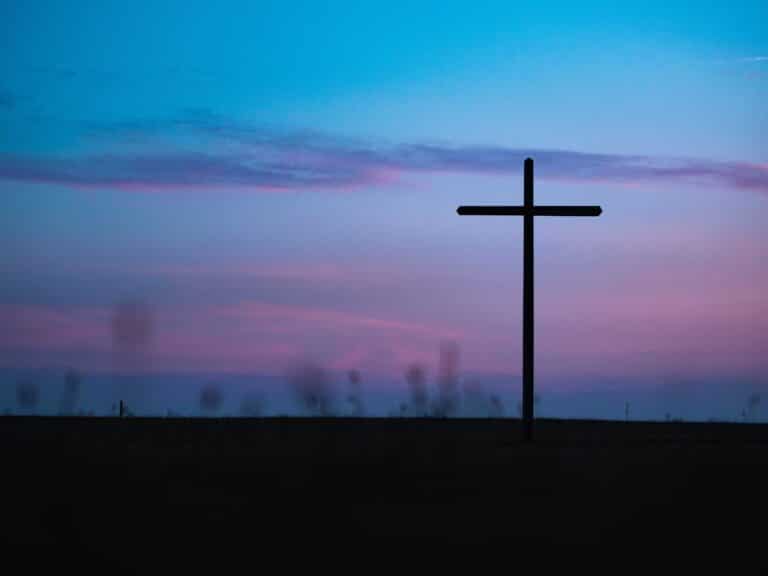 Our anxiety levels have been through the roof because the methods in which have worked and been successful have all collapsed.
Los Angeles, CA, which has headlined national news due the way its community has handled this pandemic, is an example of a mission with a method that needs attention.
If we read the mission statement of our own church, according to Carey, "it should feel more relevant today than it did March 1st." In contrast, ministry methods change weekly and are unfamiliar which causes us strife and uncertainty.
Nieuwhof did this with his church. Read your mission/value statement of your church or ministry. Let's say it's: Serve First, Pursue Health, Choose Trust. Have those changed? No.
What they end up doing for us now is become the filter in which we serve in this crisis.
Can his church "Serve First?" Yes, but with a different method. Can his church "Pursue Health?" Yes, but in a different way. Can his church "Choose Trust?" Most definitely, in their homes instead of the four walls of the church.
Read your mission statement again. Then ask yourself: can your community still achieve that mission?
Now, the method to make the statements happen, they change. Not the mission. Carey suggests, "Make your methods temporary."
Remember what your church is trying to accomplish.
5. Ministry Wins When We Realize PANDEMIC MINISTRY IS A MARATHON
This speaks to our behavior and our response to all the new things put before us and grieving what once was.
I've read, "Ministry without physical presence takes some getting used to."
I share this to encourage you to give yourself a break. Many of us feel like we're failures without realizing we are trying to do something that is unprecedented and never done before.
To combat the negative—be better and not bitter—ask, "What does this make possible for me to accomplish?"
Use this time to learn new skills as God is putting new tools in your tool bag. When was the last time you learned something new and did it right the first time?
I coached high school varsity softball for 25 years. I've told my players time and time again to:
Expect the error.
Build a bridge and get over it.
The most important one is the next one.
Lessons from Mark 6
Priscilla Shirer, in her Bible study, reminds me of the lesson in the multitude found in Mark 6.
The disciples saw the multitude in Mark 6, as "more work" They even asked Jesus to send the multitude home. They hadn't a clue as to how they were to feed the 5,000 plus crowd.
The Lord has allowed us to be pressed upon by a multitude currently filled with anxiety, fear, frustration, doubt, exhaustion, and uncertainty. Like the disciples, we are being stretched beyond what we think our capacity is. Y
u may ask … How is the pressure of this multitude of any help to me and the ministry I'm responsible for?
This "multitude" forces us to our knees. We can't google how to teach Sunday school in a pandemic. These are unprecedented times. But have we forgotten what Christ has given us?
We may feel we're ill equipped, even failing, but I sit here in Norco, California, today writing this to say … God has you right where He wants you.
You see, the miracle of the 5 loaves and 2 fish was a gift to the multitude, but the "multitude" was in itself a gift to the disciples.
Hasn't this pandemic caused us to seek the very King of kings and Lord of lords? The multitude causes us to look at our meager gifts, talents, skill sets, efforts—like the 5 loaves and 2 fish—and then see what the Lord is going do with them and how significant the gifts He's given us really are.
Look at what you've learned and accomplished already since March.
What You Do Matters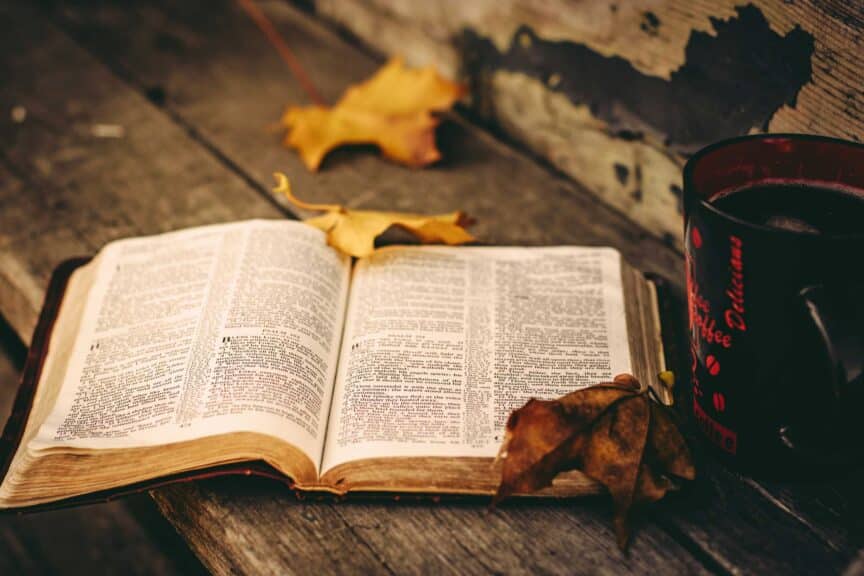 Ministry is significant work. Don't wish it away. Don't dismiss the multitude because, as Priscilla says, "If you do, you'll miss the multiplying miracle of a most high God."
It's best to grieve our losses and take advantage of becoming a lifelong learner.
We get the privilege to help families in these horrible, painful times and point them to Christ. The book of how to do ministry during a pandemic hasn't been written yet. WE are pioneering the "how to" right now!
Before COVID, the majority of our personal ministry wasn't at the level it is today. We get to develop and enhance our "personal ministry" and come along side parents and the children who used to enter our classrooms.
We are each fearfully and wonderfully made.
Let's pray that our families look to the church and not to GOOGLE for answers.
Even though COVID has destabilized our communities, God has put each of us in a position to influence young lives and the parents. That's not a mistake.
Remember this pandemic is a marathon, not a sprint. Take hold of these times, embrace them day by day, hour by hour, and align yourself with the Word of God.
"And after you have suffered a little while, the God of all grace, who has called you to his eternal glory in Christ, will himself restore, confirm, strengthen, and establish you."

1 Peter 5:10 (NIV)