We are all in different phases of this time, but as we walk through COVID-19, it's important to tend to our souls. That includes the practice of lamenting.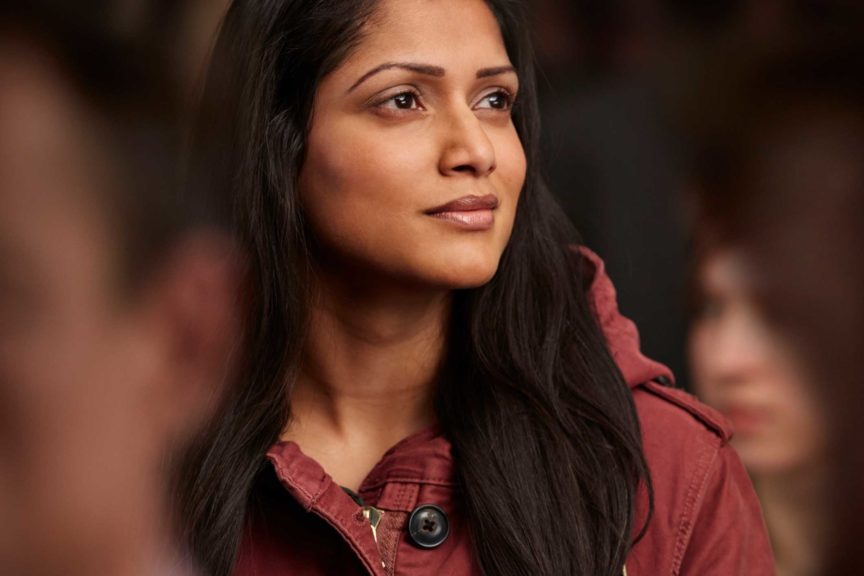 My church has been having regular prayer times every Sunday where we gather on Zoom with our volunteer teams. So, everyone who volunteers in kids' world—from our infants, our operations team, security team, elementary school district leaders, and the leaders of large groups—is involved.
And, every feeling comes through as you have this team of people who are in all different places in their walk. We have seen people who are really hopeful. We've had times when we have lamented that this is not the way it's supposed to be. We've had times where we've recounted things that a family is experiencing and lifted them up in prayer.
During these times, some questions started to really strike me. As a collective children's ministry—as the church—are we allowing people to grieve? Are we allowing people to lament and to feel all the feelings? Are we jumping too quickly to how am I going to open and how am I going to create the policies we need?
Pausing to Feel
I want to make sure that we stop, and we pause, and we sit in it, and we name who God is in the midst of this because I never want to forget it.
I never want to forget the faithfulness of the Lord in the midst of this time. And the bottom line is that this is hard, and we have to allow ourselves to feel the things that we need to feel so we can process this experience in a really healthy way.
Some of you have already returned to church. I don't know what church looks like for you, but some of you have started and some of you are getting ready to. And there are different feelings that come with those circumstances.
Some of you are far from returning to church, and you have different feelings about that as well. And we might be looking at each other on different sides of this and envying what the other side is doing.
An Emotionally Complex Spiritual Life
| | | |
| --- | --- | --- |
| | TIME OF SACRIFICE | TIME OF CELEBRATION |
| + POSITIVE CIRCUMSTANCES | Solidarity Response | Thanksgiving Response |
| – NEGATIVE CIRCUMSTANCES | Lament Response | Hope Response |
The chart above shows an emotionally complex spiritual life. We are complex and spiritual beings. That's a reality!
The headings in the chart lead to the appropriate response. So, for example when you have positive circumstances during a time of sacrifice, you stand in solidarity with those around you.
We'll dive into these here.
Thanksgiving
When it's a time of celebration—for example, if our congregation is celebrating and we're in a good place (with positive circumstances)—our response to that time is thanksgiving. And I think sometimes we tend to just bulldoze through that and not stop and name who God is, who He has been, and the ways that we can be thankful during those times.
It's so vital that we give thanks with a grateful heart!
Lament
Now sometimes we are in a time where collectively, as a congregation, there's sacrifice and fasting going on. It's a hard time. And then there's also a feeling within ourselves where we feel sad, where we feel a level of a loss. And that's really when we should lament.
It's when we cry out to God that it is not supposed to be this way. It's recognizing who God is in the midst of it all.
People don't always feel like they have permission to do this, but if we don't take the time to do it now, on the other side there are going to be all kinds of things that creep up. So, one of your jobs is to give people permission to lament.
The alternative to this is that they grumble. You start grumbling about things, and that's not trusting God with your lament. Grumbling says that I'll just take it over here and I won't put it in front of God. It's like saying God can't handle this. But lament says that He can.
Solidarity
What happens when you're asked to have a posture of sacrifice, a posture of fasting, and yet you are in a positive place? That's when we move into a place of what we call solidarity.
This is where I wear a mask, even though I'm healthy. This is when I follow the arrows in Costco, even though I sometimes don't want to follow the arrows that make me go around a shelf. But I'm going to stand in solidarity even though I'm doing good.
I'm going to stand with my brothers and sisters who have lost jobs, who may have faced abuse, or who may be suffering. And even though I may be feeling okay, I'm going to stand with them.
And so that's where I would encourage you to take the time to do that. It's so important to not blow past some of those feelings that other people might be having, but instead to stand in it with them.
Hope
Then, there's a time when we're in a place of celebration, but our circumstances are pretty negative. And that's when we look, and we can take a stance of hope. And I think that's where I am. I have hope that our churches will get back together for ministry, and so I sit in that place.
Allowing Your People to Lament
You can take the information below and use it with your volunteers (in person and virtual), your families, and your church members. Give them permission to feel all the feelings about this time and to think through what it will look like as we move into our new reality.
Lament is saying, this is not the way it's supposed to be, but, God, I can trust You with this. Let's dive into the different parts of lamenting and what it looks like to do this effectively.
Lament: Invocation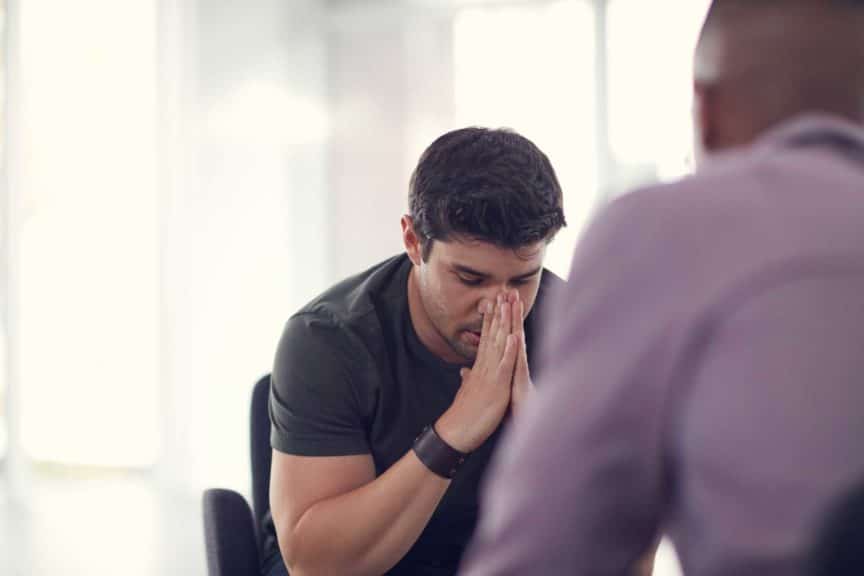 The invocation is your cry for help. What do you know about the character of God that you can affirm?
If we know that the Bible informs our theology, which informs our identity, which will inform our beliefs, which will inform our behavior—then we can remind ourselves what we know to be true about God. Because in my own self, I may not be able to say it.
I may be struggling right now to see it in myself and to see my identity, but I'm going to start with an invocation—my cry for help.
What has God done in the past for you? Here are some examples of things you might say. You might say, Lord, I seek comfort. Lord, I seek peace. Lord, I seek sleep. I'm worried. I'm afraid every day. That's my cry for help.
You might say about the character of God: Rescue me and deliver me for You're my rock, my fortress. You are my safe place. And You are my rest. You are my banner. And You go before me.
Or you might write out what those things are—what goodness God has done in the past. You might write a phrase that says: For You give hope when it feels hopeless, for You are a rock, for You have been a refuge. You have been a lifter of my head in all of those areas that we talked about, solidarity and thanks, lament and hope.
We can either look down at our own circumstances or allow God to be the lifter of our heads. And so, when we invoke who God is, we start with those kinds of words.
Lament: Complaint
The next one is a complaint. And sometimes I know I can be guilty of saying that I'm good—I don't need to complain. I'm good. It'll be fine. It'll be great. I don't like the complaint because I don't like to complain.
But you have to let it out and tell God what your external and internal problems are.
Deliver me from my expectations of what this is supposed to look like. Deliver me from this feeling of being overwhelmed and forgive me for depending on my own strength. Forgive me for turning away when I should have turned toward You. Forgive me for carrying this on my own.
Lament: Affirmation of Trust
When we confess something, we make an affirmation of trust. How can you trust Him? What has God promised to be? God is the access where things turn around.
We were dead in our sins, but God who is rich in mercy gave us new life. What was intended for evil, God used for good. And although this is happening, I will praise you. I acknowledge I'm sitting in it, but You are still in the midst of it.
So, when you take that affirmation of trust, you say, nevertheless, God is my strength, and yet God is my peace. You are still my strong tower of refuge. And You are still my hiding place. You are my place of peace. You are faithful.
Lament: Petition
And then we move into a place of petition. What do you want God to do? When do you really want God to do it? What do you believe God can do?
And I can argue underestimating Him in that, but what do you want God to do?
Save me from my lack of trust. Save me from my fears. Deliver me from my pride. Deliver me from places where I'm being selfish.
How have you seen God intervene in Scripture in ways you can name back to Him? He did it and He knows He did it, but He loves to hear you say it. He loves to hear His people say it. And He loves to hear children say it. He loves to hear moms and dads say it.
He loves to hear that we know how He's intervened in Scripture and that His Word has given us a theology that informs our identity.
So, when we petition, we can say something like: For You brought Your people out of exile, and You saved Your people from slavery. And if You can do those things that I know that You can do, You can do this for me.
Lament: Statement of Confidence
Next, we have a statement of confidence. This is where things start to turn a little bit. We're still in it. Things still aren't perfect, but we're turning a corner.
So, how can you hope? How can you hope knowing that God will hear you? Knowing that God listens?
I will hope continually with the expectation of rescue. Knowing that You have saved Your people from exile. I will hope knowing You are the great physician, knowing that You are a counselor, knowing that You are my intercessor. I will hope because I know what You have done in the past.
Our past and our history informs us. And our present is where we look and where we sit. And our future is where we find hope.
Lament: Vow of Praise
And then, finally, the last section is a vow of praise. These are seen all through the Psalms, right? That's where we see all of these laments. If lament weren't okay, it wouldn't take up such a huge chunk of this Book.
So, it's okay to help your people lament and feel these feelings, but generally lament ends with a vow of praise. What will you proclaim about God? You may go back to what you proclaimed about God in the beginning, right?
I will proclaim how You give me freedom and safety from my fears. So, when this happens, I will stand in Your Sanctuary and I will proclaim. I will sing praise because You have not abandoned me, and You have promised to comfort me.
Say those things, declare them, and make a vow.
When this happens, I will praise You. I will tell of incredible things that You've done. Families and generations will know that this felt dark, but You are good, and I will praise You in the midst of it.
Helping Your Team
This was a brief overview of how to really take those feelings and write them out.
Give your people a fill in the blank. Help them name their feelings, and name them yourself if you are in that place.
If you're not in a place of lament, this may be a solidarity moment where you stop and listen to the world around you. When you hear what people are mourning, you can take time to grieve and to mourn with them. Because once we have the opportunity to work through some of these feelings, that's when we can start moving into these new realities.
That's when this starts to turn around.
What we had on the front side of COVID-19 was good, but we have hope that we will come to something on the other side that is even better.
In the rush, remember to take time to thank God for who He is and what He's done. Pause and hold that as a sacred moment. Ask yourself: How do we have hope? And then: How do we lament together?
We always get better when we ask questions. We so often keep moving and doing ministry the way we've done it, just because it's the way we've always done it. I believe good is going to come from this. There will be some incredible new facets of ministry that would not have been birthed had we not gone through this very, very difficult time.
Lamenting is okay. God cares and He is near. Lead your people and allow them to mourn and celebrate as we move forward.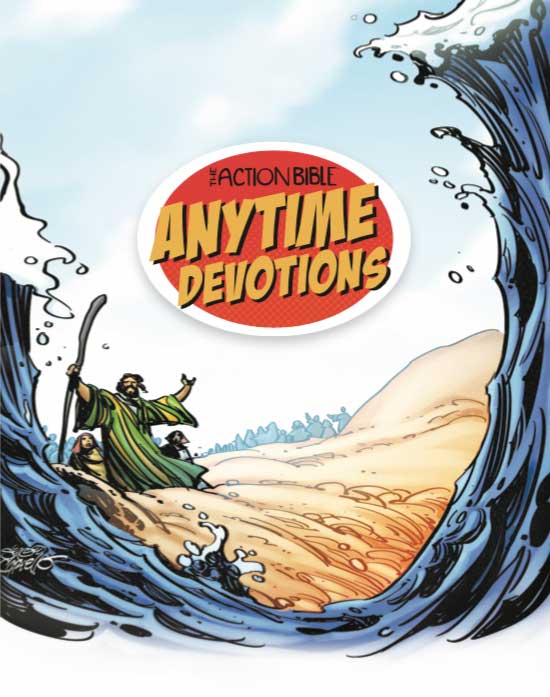 The Action Bible Anytime Devotions
For ministry leaders, parents, and kids alike! With practical life lessons and simple prayers, The Action Bible Anytime Devotions engages kids in active faith as they learn how to connect with God anytime, anywhere.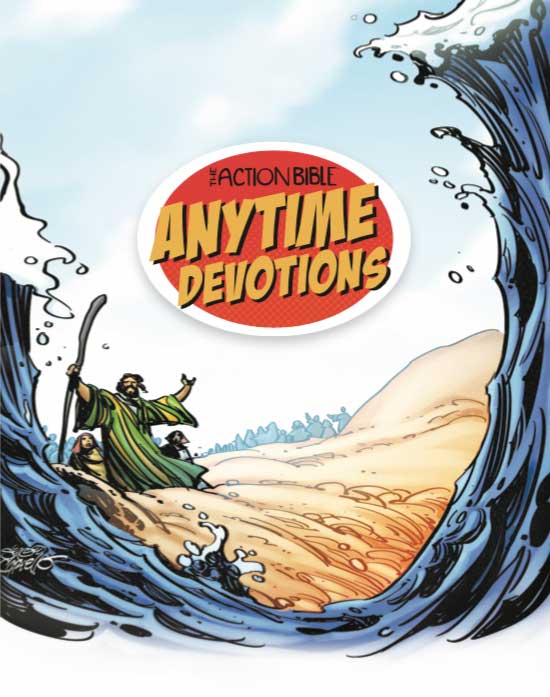 The Action Bible Anytime Devotions
For ministry leaders, parents, and kids alike! With practical life lessons and simple prayers, The Action Bible Anytime Devotions engages kids in active faith as they learn how to connect with God anytime, anywhere.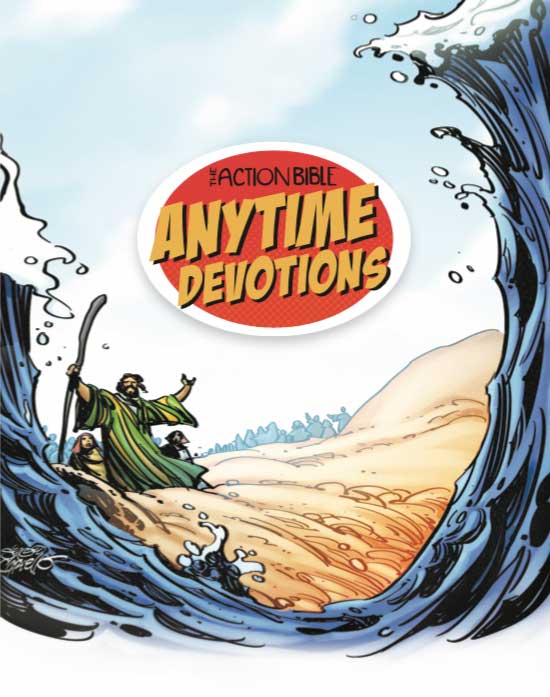 The Action Bible Anytime Devotions
For ministry leaders, parents, and kids alike! With practical life lessons and simple prayers, The Action Bible Anytime Devotions engages kids in active faith as they learn how to connect with God anytime, anywhere.