Justice is not a new term. In fact, it is something that is incredibly important to God's heart. In Scripture, we see Jesus—time and time again—loving the one. The one hurting, the one lost, the one forgotten. It is our calling, as Christ followers, to do the same.
The heartbreaking reality is that racial injustices take place in our country and in our world.
So in hope of bringing light, understanding, and healing, we've compiled articles, blogs, and videos surrounding conversations of racial injustice in America. We pray these are helpful to you as we all work to heal our hearts, homes, communities, and our country.
"A new command I give you: Love one another. As I have loved you, so you must love one another. By this everyone will know that you are my disciples, if you love one another."

John 13:34-35 (NIV)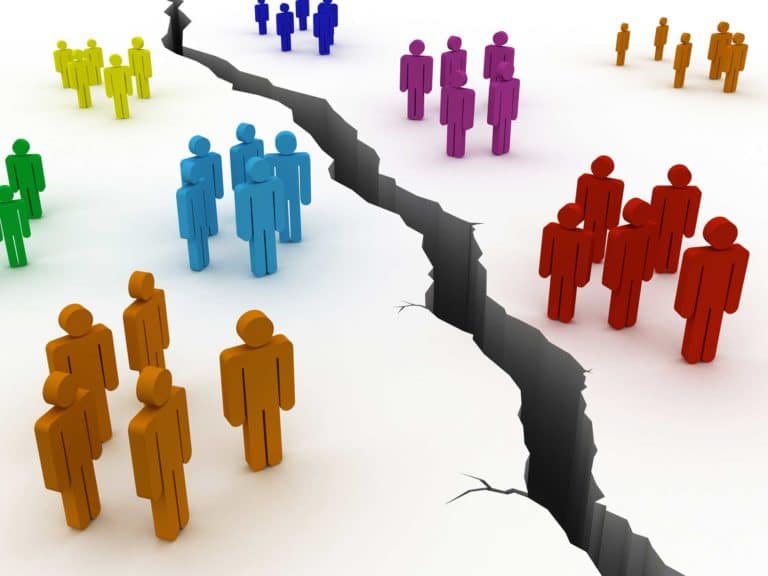 White Pastors: Our Decision to Show Up Matters
Pastor Ethan Magness of Johnson City, Tennessee, urges leaders to show up—especially when you don't know what to say. He urges his fellow leaders to listen to the hurting African American community and to show up.
My Thoughts on George Floyd | Bishop T.D. Jakes
Bishop T.D. Jakes shares his heavy heart after the tragic death of George Floyd. His words of wisdom will bring you to tears.
"My heart bleeds because sometimes the truth is not always a pretty thing to tell. Sometimes the truth is a painful thing to tell." –Bishop T.D. Jakes
We Need to Be Uncomfortable
Phillip Holmes addresses how America still has a race problem and why we need to be uncomfortable about the injustices taking place. It's the only way to begin to move forward.
The Powerful Witness of Solidarity
Brenda Salter McNeil gives an example of what it means to show up in solidarity and support of the Black community.
Become the Bridge | A Conversation
Pastor Steven Furtick and Pastor John Gray sit down at Elevation Church for a raw conversation. They cover race, apathy, privilege, and how we can become the bridge in order to move to a better future. This is a relevant and heartfelt conversation that you don't want to miss.
Do You Support Violence and Riots?
Pastor Eugene Cho, author and activist, shared a post on Instagram after being asked a question about the current riots over and over again. His response is moving, and he urges each of us to stay engaged in this conversation so that change can come.
How Should We Respond to Injustice?
Author Kara-Kae James and Ashley Danielle—an author, speaker, and activist in her own right—have a candid conversation on the Asking for a Friend podcast. They talk about current events surrounding Black American injustice. Their conversation will move your heart.
On the page, you'll also find a list of helpful resources for education and learning around this major issue.
Common Hymnal
Common Hymnal is a place for the spiritual underground to exchange songs, stories, and ideas. Many of their songs will move you. Here are a few surrounding racial injustices that you can listen to.
Listen to Innocent Lives here.
How to Overcome Racial Issues in Children's Ministry
Ministry leader Gloria Lee encourages her peers with the message that we can be a church that welcomes everyone if we are aware of how our biases affect the kids and families we welcome.
Questions Jesus Asked
Beth Guckenberger and Michael Sickels from Back2Back Ministries sit down at the Vineyard Cincinnati Church for an open and honest conversation surrounding racial tensions and injustice in America. Hear from Michael as he talks about his experience.
…
We pray these resources are helpful as you continue engaging with these deeply rooted injustices. And if this was the beginning of your journey, we pray that you would continue to lean into this conversation within your homes, your churches, and your communities.
Learn to do right; seek justice. Defend the oppressed.

Isaiah 1:17 (NIV)
Jesus loves the one. Let's live like Him.
*Note: Ministry Spark, fueled by David C Cook, is not affiliated with all of these organizations. Their organizational beliefs may not directly align with those of David C Cook. It is our hope to share helpful resources on your walk toward justice.