In a culture that is more digitally connected than ever before, we serve a population that feels increasingly more disconnected and alone. One subset of that population includes individuals with disabilities and their families.
As leaders in the body of Christ, we are poised to make a significant impact through facilitating connections. Where else but church can these families and individuals find hope, purpose, and belonging—all while making connections with God's Word and His people?
As a ministry leader, you are also in the unique position of facilitating connections that can totally transform the culture of your church and community. You can connect people and families to hope, purpose, and belonging!
Let's take a closer look at each of these.
Hope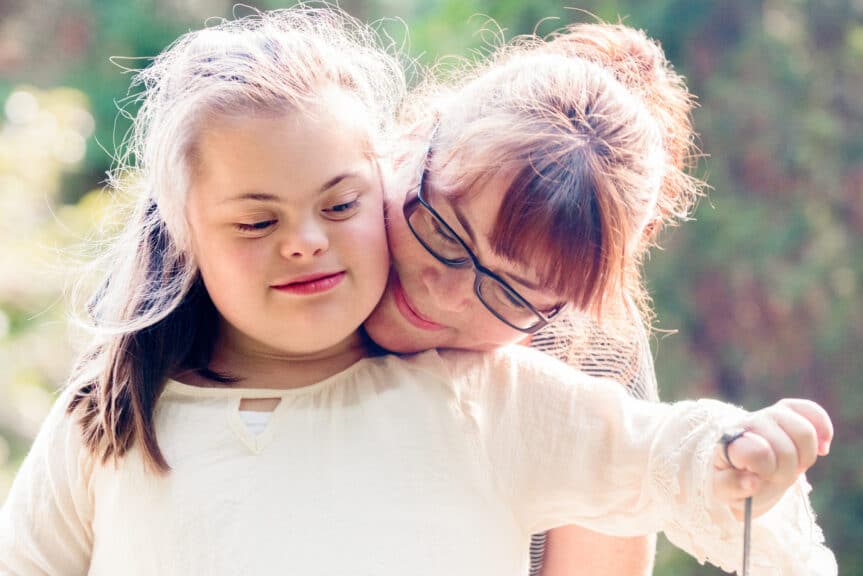 Many families or individuals who live with a disability will at some point in their journey experience the loss of hope. Life is hard, and life with a disability is even harder.
Hope can be hard to find when parents receive a diagnosis. It can also be hard to find when the day-to-day struggles become overwhelming or when, after progress, suddenly there is regression.
This raises serious questions that parents are often too afraid to voice to their faith leaders. And sometimes, as a result, they don't share their child's need.
Questions like:
The good news is that the Bible speaks to this and so much more! As ministry leaders, we can share the hope of God's truth with these families.
Because these questions and struggles are difficult and real, simple platitudes and encouraging phrases don't cut it. These individuals and families need the life-giving hope that only comes from the truth found in Scripture.
We have the privilege to speak life over those who God brings us into contact with. We can share the life-changing truth that they are fearfully and wonderfully made. In addition, we can celebrate their differences.
We can remind these beautiful people that God makes no mistakes.
Our goal should be to live out Romans 12:11-12 as we provide a lifeline to hope for these special families and kids.
"Never be lacking in zeal, but keep your spiritual fervor, serving the Lord. Be joyful in hope, patient in affliction, faithful in prayer. Share with the Lord's people who are in need. Practice hospitality."
Provide Connection Points to Hope:
1. Send a weekly text to the families and individuals with disabilities in your church to encourage them. Share Scripture that celebrates who God is and how He has created them.
2. Contact the local school system and ask if you can send home cards of encouragement with their students with special needs. Remember, this is a chance to speak life and love over these kiddos.
3. Start a small group at your church for families in your community who live with an intellectual or physical disability. Provide a safe place for them to come together and gain hope through connection to each other and God's Word.
These gatherings could include a Bible study, book study, training from a local expert, or just allow for conversation time with each other as people who have "been there." Furthermore, these small groups can help these families to realize they aren't alone and that they have a faith family that supports them and loves them.
Consider serving them a meal or just keep it simple with coffee. Either way, use the time to connect these families to the hope of God's Word and your love as a church body for them.
4. Bring a group from your church to a local Special Olympics event or unified school event to cheer on athletes and give out bottled water. The goal is to spread the message of love and hope.
Purpose
One of the most meaningful and important connection points after hope is purpose.
God has created each individual with a purpose according to Ephesians 2:10.
"For we are his workmanship, created in Christ Jesus for good works, which God prepared beforehand, that we should walk in them."
Our kids and adults with special needs were created for a purpose and to serve the body of Christ, just like their typical counterparts. So, there is great blessing from watching a person with a disability serve God and being transformed by the knowledge that they are wanted and needed in the body of Christ.
How amazing to welcome these children and adults to church, but also to recognize that their differences and uniqueness is not a liability, but a pathway to service.
2 Corinthians 12:9 states, "My grace is sufficient for you, for my power is made perfect in weakness. Therefore I will boast all the more gladly of my weaknesses, so that the power of Christ may rest upon me."
This takes creative thinking as everyone learns not to focus on the disability but to instead appreciate the gift. Remember, it doesn't have to be perfect to be beautiful! What is more beautiful than creating a connection point to purpose and allowing God to work through a disability?
Provide Connection Points to Purpose:
1. Meet with your church leadership to brainstorm current ministry opportunities—but don't stop there. In addition, be willing to think outside the box and create opportunities where these individuals can share and shine.
2. Recruit and train coaches or buddies who can serve alongside your special needs kiddos and adults.
3. Start a club for all kids, typical and those with a disability, where projects are created and sold. (The sky is the limit on what they can create. Just look at Pinterest!) The profits can then be given to the church or missions.
4. Have conversations with parents to discover the interests of their special needs children. Then use those interests to connect them to ministry opportunities in the church where they can serve.
Belonging
Everyone wants to belong, but for families living with a disability, this often seems out of reach. This is where we can make a significant impact on the quality of life for the people living with disabilities in our communities.
Discovering friendships and a place to connect and belong isn't always easy for those impacted by special needs. These connections are often difficult because social interaction can be a challenge for some individuals with a disability. Therefore, it is a gift for these individuals and families to have a faith leader who proactively plans and creates opportunities for belonging.
The church is the place where we are known, welcomed, and loved. This can happen for our special adults and kids when we are intentional about creating opportunities and environments where connections can take place.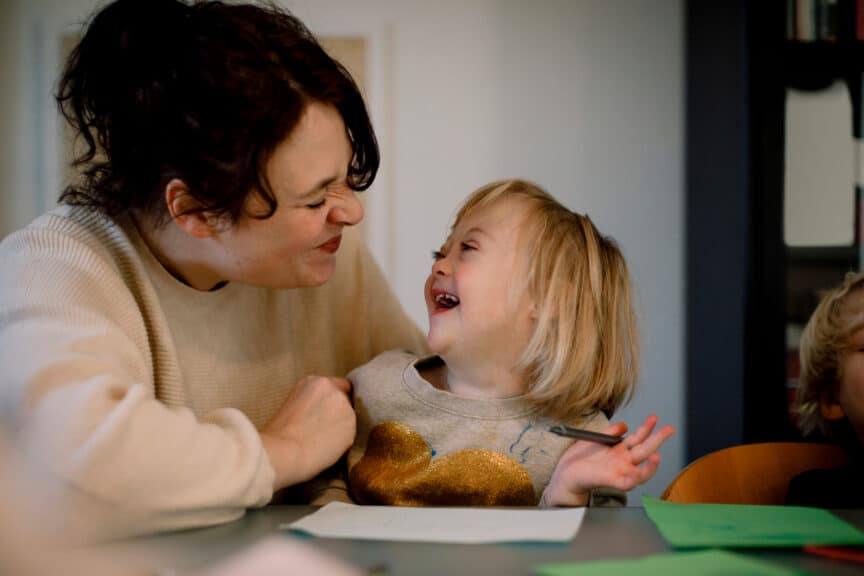 This may be the difference between a child who has literally no friends to one who has a special friendship that lasts a lifetime.
It can also be the difference between a childhood with zero invites to social gatherings to one with a calendar full of opportunities to socialize and interact with peers.
This may be the difference between parents struggling in isolation to those who have a strong community of support and faith.
As ministry leaders, we have the opportunity to connect our communities with the love of Jesus through connection points of belonging.
Provide Connection Points of Belonging
1. Take time to teach and train ministry volunteers as well as typical peers on how to communicate and build relationships.
2. Schedule regular appropriate outings and activities. And, be intentional about including typical peers.
3. Make it a goal to reach out personally each month to the kids and families with special needs in your church.
4. Create a team of buddies. This team can be adults as well as peers who are typical. They can assist during church service times as well as other activities, but they also make their own connections through prayer and reaching out during the week.
Closing Challenge
When our churches become a place where connections to hope, purpose, and belonging happen, it changes the culture in and out of the church.
So, imagine a place where people, typical and those with disabilities, are thriving, loving God, and loving each other—where everyone experiences the hope and purpose of belonging in the body of Christ.
This is possible when we reach out in love to provide connections to those very special kids and adults around us who so desperately want, need, and deserve it.
If you like this article, you may also like: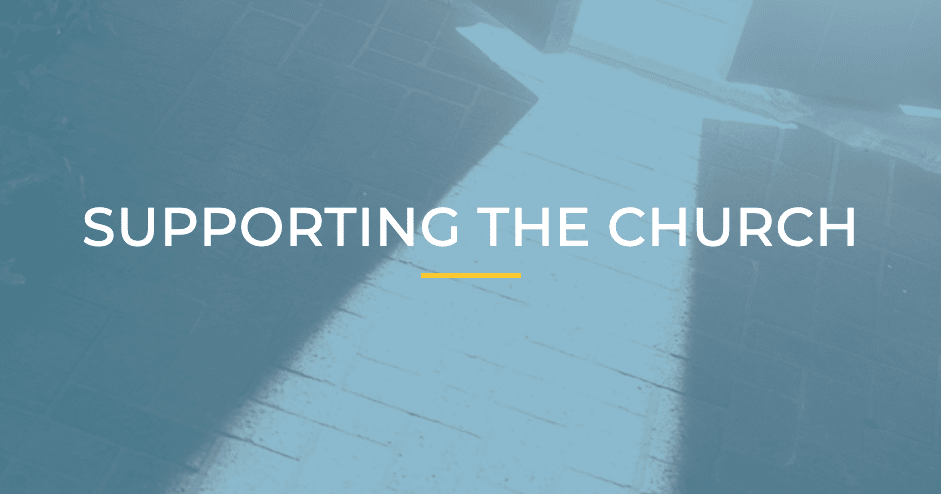 The David C Cook Church Support Program
Imagine feeling confident that families are equipped with true discipleship materials. That's what you'll get with the Church Support Program. Check it out and get access to discipleship resources for leading families, children, youth, and adults—digitally or in person.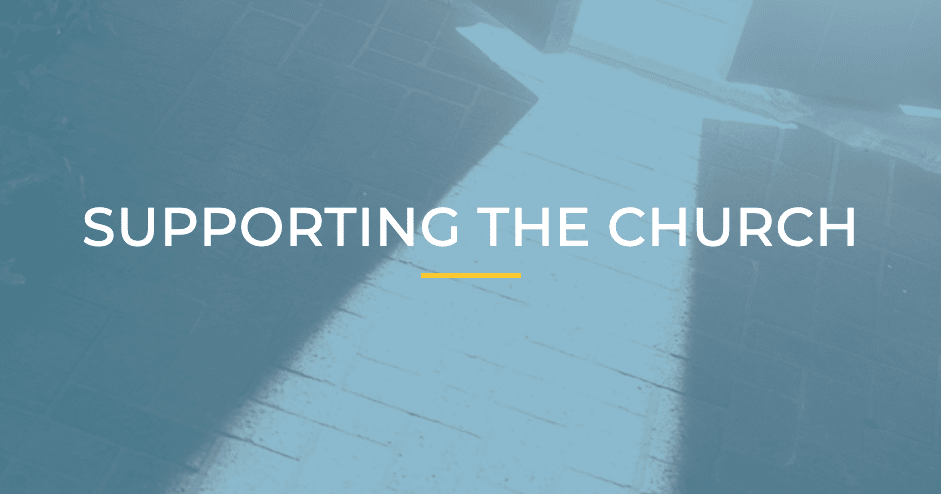 The David C Cook Church Support Program
This program is designed to help church leaders, teachers, and volunteers continue ministry—whether virtually, in person, or a hybrid of the two.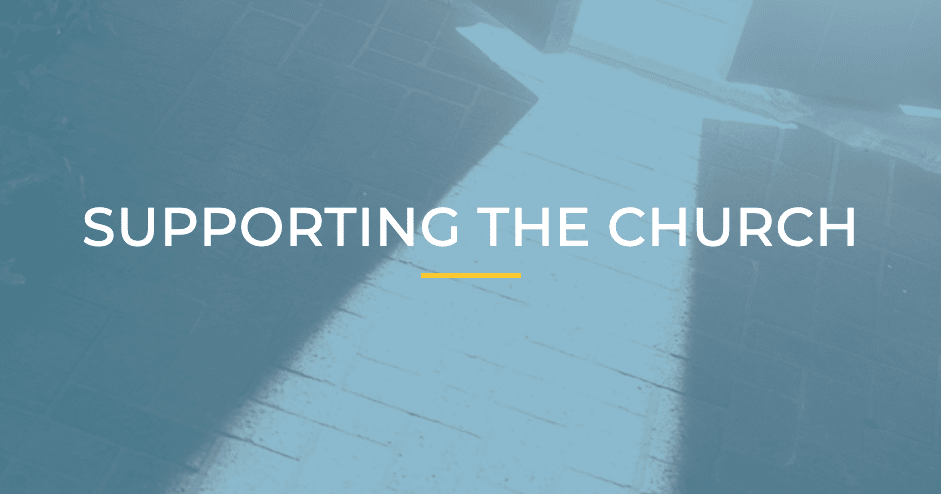 The David C Cook Church Support Program
This program is designed to help church leaders, teachers, and volunteers continue ministry—whether virtually, in person, or a hybrid of the two.