I love to drive mountain roads. The winding curves and tall trees, the smell of the pine, the dirt, the fresh air. It's such a happy place for me.
Until it's not.
I live in the coastal city of Santa Cruz, California, and work 35 miles away in Menlo Park—right in the middle of Silicon Valley. It's a beautiful commute through the Santa Cruz mountains and the drive makes me so happy.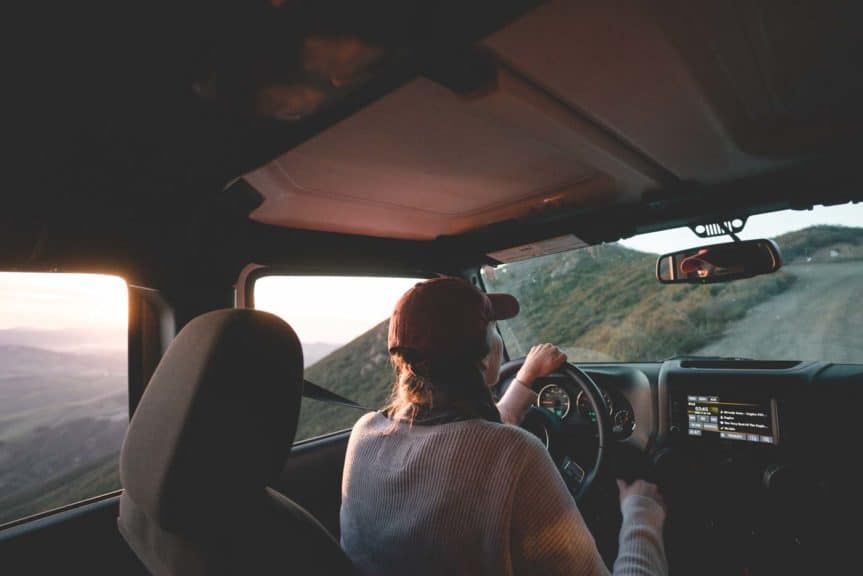 Except for one thing…other drivers. Seriously, I would love driving anywhere as long as I was the only one on the road. Why did God have to go and create other drivers??
I can't focus as much on the beautiful drive because I'm constantly trying to maneuver around the "too slow cars," and stay out of the way of the "too fast cars," and the big trucks, and the campers, and the police.
Honestly, I'd drive 50 miles out of my way to keep from being in bumper to bumper traffic.
My Need to Extend Grace to Other Drivers
I have to admit, I'm not the most sanctified version of myself on that commute. I find myself talking to the other cars:
"No, honey, you stay there, and don't you dare cut into this three-foot space between me and the Tahoe in front of me!"
"A little faster. A little faster! You're not the pony express although you drive as slow as they ride."
My color commentary drives my husband nuts. I found myself getting more and more aggressive with my driving to match the aggression of the other drivers.
I realized, though, that I typically arrived at my destination at about the same time no matter how aggressive I was behind the wheel. Were the three to five minutes I might save worth all of my stressing? Umm. No.
I began to look at how I approached the other drivers. I realized how condescending I could be toward them. I realized I became irrationally angry I got when trapped behind a slow-moving truck.
I had to face the hard reality that, while I wanted a lot of grace from the other drivers when I unintentionally cut them off or lingered too long in the left lane, I didn't want to extend that same grace to the other drivers.
Maybe you can relate?
My Need to Extend Grace to Church Leaders
I also realized that I acted in a similar way in my approach to churches and disability ministry.
There's no better place for grace than the church. The very essence of our relationship with God is unmerited favor. Thanks to God's grace, I get what I don't deserve.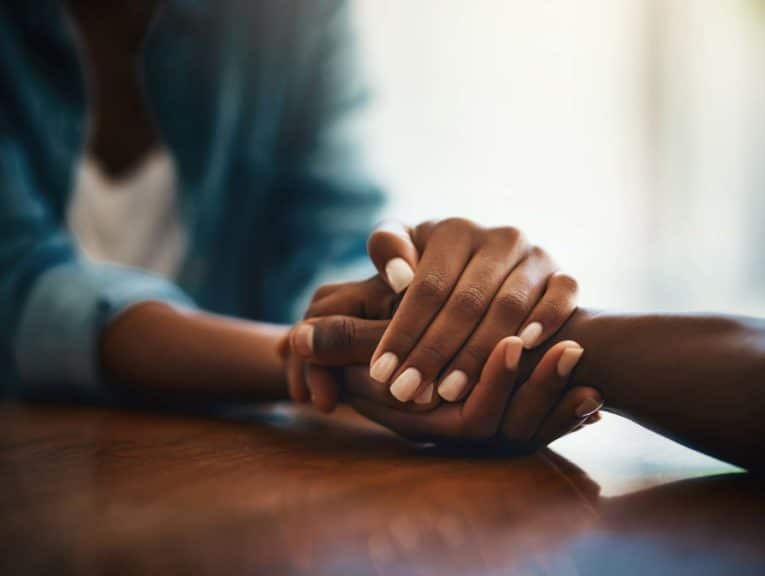 Several years ago, my husband was pastoring in a church that was adamantly opposed to providing Disability Ministry. This was complicated for me by the fact that our family includes two children with disabilities.
I found myself wanting to shake the leadership and try to make them see how important it is to minister to people with disabilities.
I was getting more and more angry and upset that this church was unwilling to follow Jesus' example and minister to the disabled.
Then I stopped and realized that, the angrier and more frustrated I got, the more this church dug in and became even more resistant to providing supports for children with disabilities—including my children.
This was the exact situation where I needed to show grace. Did this church deserve my grace? It sure didn't feel like it. But it's not about what they deserve.
It wasn't always easy. Ok. It's usually not easy.
But it's always worth it. Because when I extended grace in this situation, two things happened: I felt better, and they felt less pressured.
Did it result in the church deciding to come alongside and serve through Disability Ministry? Unfortunately, it didn't.
But extending grace to them took away my anger and frustration and reminded me again of my own need for grace.
My Need to Extend Grace to Kids I Serve
I found other areas where I needed to give grace in Disability Ministry.
Working with the students in our program, we were successfully figuring out the types of accommodations each student needed.
We were providing tools for them so they would have access to the Word of God. We were excited about ministry and thought we were ready to deal with whatever came our way.
Then Mike came our way.
Mike's Story
Mike was such a sweet kid—polite, obedient, helpful—until something switched in his little head, and he became a completely different person.
He would suddenly throw his craft project and scatter the craft projects of the students around him.
One minute he would be listening intently to the large group speaker, and the next minute he'd suddenly dart out the classroom door with his buddy racing to catch up.
We tried everything we could think of to help Mike. We gave Mike a visual schedule, we used rewards for good choices, we provided fidgets, and we designed alternative activities—but nothing seemed to work.
Supports that had worked wonderfully for other students didn't help Mike at all. The teachers and buddies were looking to me for guidance and direction, but I didn't know what to tell them.
Nothing in my bag of tricks seemed to work.
I couldn't wrap my head around what was triggering these episodes, and I found myself becoming more and more frustrated and doubting myself.
"Am I not good at my job? Should I step down? Maybe there's someone out there who can do it better than I can?"
My stress levels increased, and I found myself feeling ill when Mike was in large group session.
How Extending Grace to Mike Changed Me
Then I stopped. I remembered this feeling. This is the way I felt when I drove the mountain roads at rush hour. This is how I felt when I faced opposition from our former church.
I wasn't extending grace. And no one needed grace more than Mike. He was just a little boy who had a hard time handling the big emotions he experienced.
I wish I could tell you that, as soon as I started extending grace to Mike, his outbursts stopped. But they didn't. What did change was my focus. Instead of taking his actions personally, I focused on extending grace to him.
It took a while, but he eventually got help from a great doctor. And as he got older, his outbursts became much, much less frequent.
And through it all, we kept offering him the grace and love that Jesus has offered to each of us.
My Need to Extend Grace to Myself
I had finally figured out how to extend grace. I'd learned about the grace I need to have for churches. I'd recognized my need to have grace for my kids and students.
And I'd even come to accept my need to have grace for other drivers.
I started to feel like I really had a handle on this grace business.
But have you ever heard anyone tell you not to pray for patience because you'll get more patience by being placed in circumstances that require patience?
I'm here to tell you that the same thing happens when you feel like you have a handle on grace!
Several years ago, I injured my back so severely that I couldn't function normally for six months.
I couldn't drive, sleep in a bed, walk easily, or tolerate standing for more than a few minutes before I had to recline again.
My house got more and more messy, my kids were being attended to by different people all the time, my husband had to take on more and more of the responsibilities of the household, and all I could do was lay in my recliner and stew.
And, let me tell you, I was good at stewing.
I stewed about how the floor needed sweeping, but no one seemed to ever have time for it.
I stewed about how the boys needed haircuts, but no one else seemed worried about how shaggy they looked.
I stewed about not being able to work and wondering if things were falling apart while I was away.
My Need for Grace Doesn't End
I began to feel that same stress again. That same frustration. But I didn't immediately connect those feelings to my need for grace.
What finally got through to me was that every time I felt stressed, frustrated, or angry, my back would seize up with intense muscle spasms. Talk about a deterrent to stress!
I evaluated where I was, but I really felt like I was extending grace to everyone. I was so thankful for their help and support.
So why was my back still spasming?
Then one day while I was praying, the quiet voice of the Lord spoke to me, "My Grace is sufficient for you, for my power is made perfect in weakness".
Knock me over with a feather.
It wasn't about the floor, the haircuts, or my work. It was about me. I needed to extend grace to myself.
Wow, who knew what a hard process that would be. Extending grace to myself in my weakness was so incredibly difficult.
It helped that when I got upset or stressed, I had awful back spasms (thanks, God, I think).
It took a while, but I got better at extending grace and thankfully my back began to heal, and I got back to doing the things I wanted to do.
Where do you need to extend grace?
Children's ministry is challenging. In many churches it's an after-thought or looked at as glorified babysitting. Add in the extra layer of serving children with disabilities, and kids' ministry may feel absolutely overwhelming.
Adult service times change unexpectedly, and you have to restructure your Sunday morning programming.
Your church board doesn't understand why you need more work hours to adapt curriculum for special needs.
You start to doubt yourself and your ministry calling.
Sound familiar? I promise—it's not just you. Even if the circumstances don't match perfectly, all these things directly affect any Kidmin leader's ability to effectively minister to the next generation.
Understanding grace—and how we can extend it to others who may or may not receive it—and realizing that others' actions do not have to affect our ability to extend that grace, is so important.
Romans 3:24 says, "and all are justified FREELY by His GRACE through the redemption that came by Jesus Christ."
In the same way God extends grace to everyone, freely, we, as ministers of the Gospel, need to extend grace in our ministries.
I challenge you to examine your heart by asking these questions.
Where do I need to extend grace?
Where is bitterness, or frustration, or anger showing up in my life?
Are there specific people I need to extend grace to?
It's not always easy, but in the same way God gives us grace without us deserving it in any way whatsoever, we can then turn that grace toward others and live in the humility and peace that is the grace of God.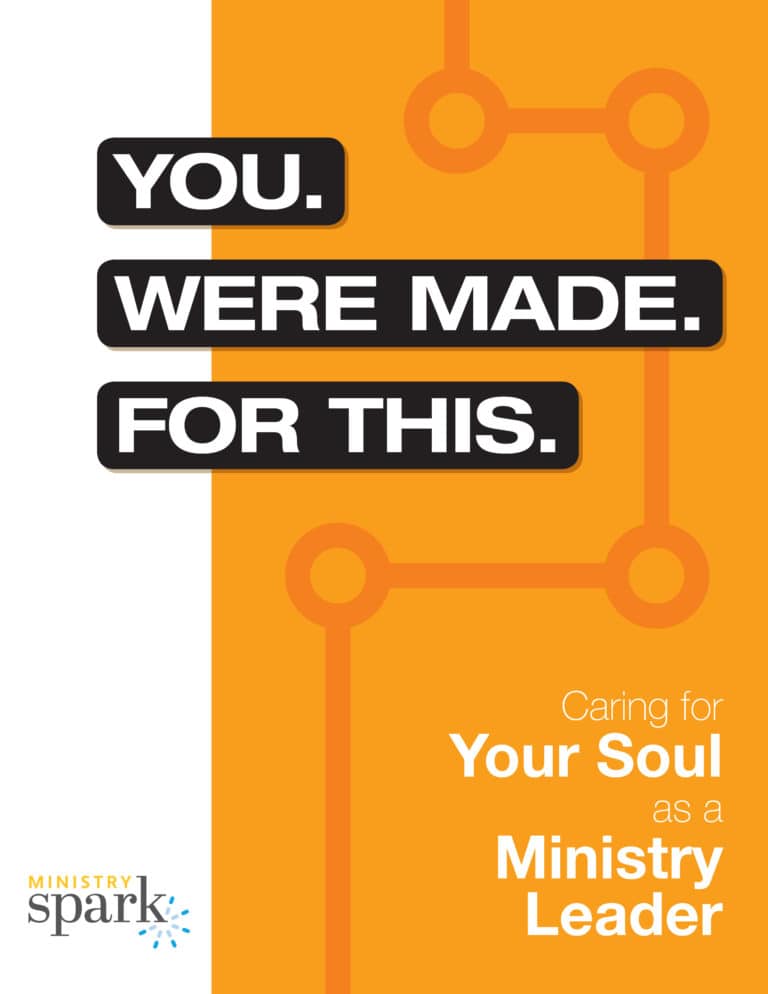 Ready to get some rest for your weary soul?
Get ready to pause, take a deep breath, and rest, in our guide from Ministry Spark: You Were Made for This: Caring for Your Soul as a Ministry Leader.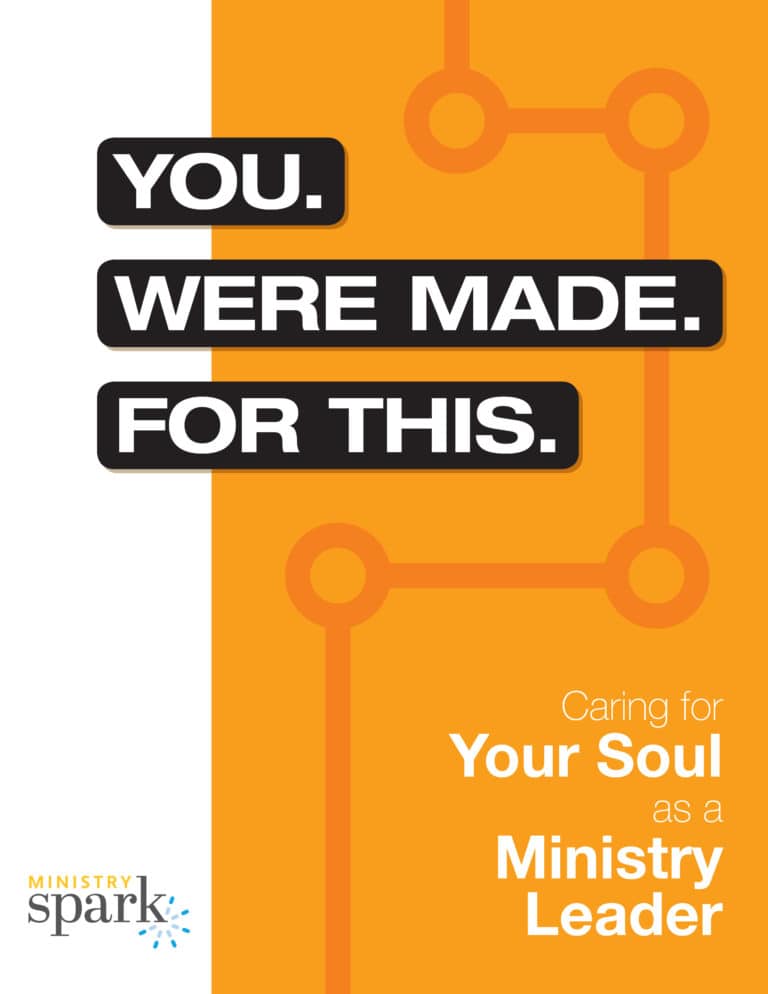 Ready to get some rest for your weary soul?
Get ready to pause, take a deep breath, and rest, in our guide from Ministry Spark: You Were Made for This: Caring for Your Soul as a Ministry Leader.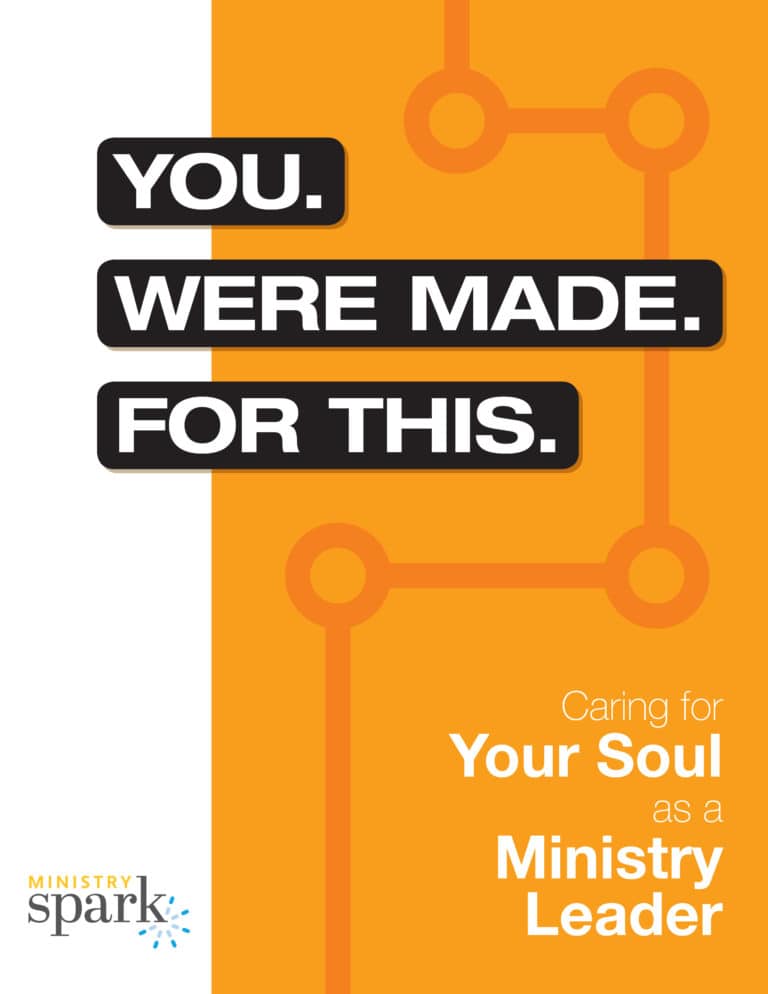 Ready to get some rest for your weary soul?
Get ready to pause, take a deep breath, and rest, in our guide from Ministry Spark: You Were Made for This: Caring for Your Soul as a Ministry Leader.