Have you ever had a Sunday when your children's program just seemed to fall apart? Here's how HeartShaper helped one church!
Your goal was clear: Helping kids of all ages and abilities connect with God. Classrooms were ready and supplies were available. Teachers had prepared fun activities and creative Bible lessons.
You even had assistants available for each age level! But then it happened.
Two children showed up for the toddlers' class. One was quiet, shy, and withdrawn; the other just wanted to run around—no sitting and listening to a story today!
What would these children know when Sunday school was over? How could both toddlers be included in the Bible time and activities?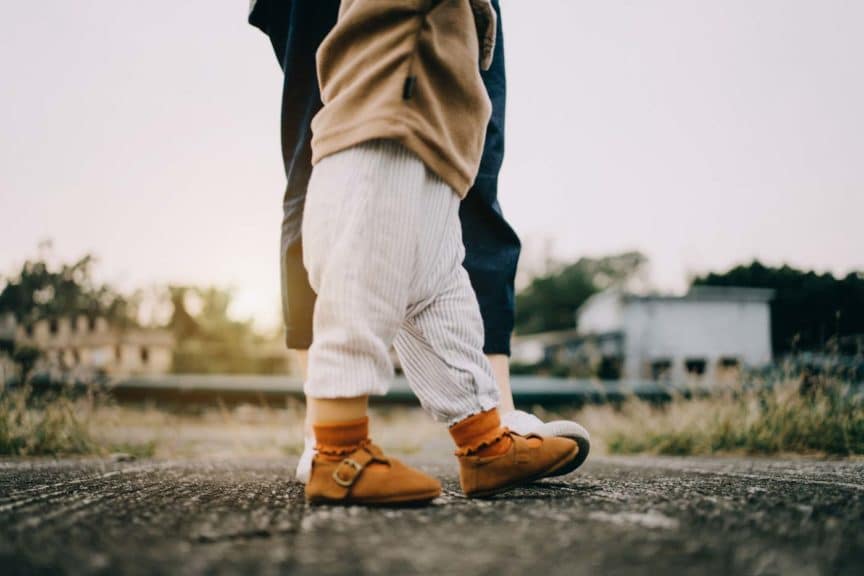 The preschool area was alive with energetic children. A game of looking for "lost sheep" (hidden around the room beforehand) was under way. Then another child arrived—in a wheelchair.
How could this child be included in the game? Would she connect with the Bible story about God's love for each person?
The situation in the elementary was different. Or was it? A mom stood at the check-in station. Her child was quietly turning in circles. No eye contact. No verbal communication—until the child saw the fluorescent ceiling lights and heard the loud music playing.
Before you knew what was happening, the child grabbed a chair, knocked it over, and went for a second chair.
Other kids in the area quickly moved out of the way and stared at the child. The mom went into action. She grabbed her child's arm, mumbled "I told you to be good today!" and they left.
The question arose again: How could this child be included . . . in any class? Would the child ever experience today's lesson about showing love to God and others?
Facing Reality
While these (and similar situations) may not all take place on the same Sunday, they often occur in many Bible school settings.
As we began to see more and more differences in the children and families we were serving, we knew we needed a curriculum that could help us achieve our over-arching goal: Kids of all ages and abilities will leave the Sunday school hour connected to the Bible lessons taught.
We know that choosing a Sunday school curriculum is one of the most important decisions children's ministry leaders make. And it's not an easy task!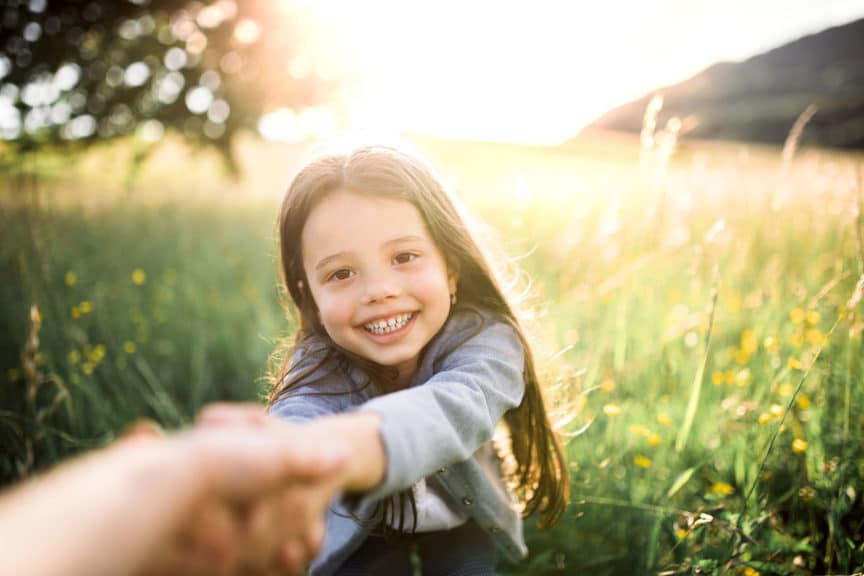 In our ministry, we have some kids who have grown up in the church and others who know very little about the Bible.
The kids have a wide range of learning styles. And we have a growing number of children with either visible or hidden disabilities.
After looking at the needs of our teachers, our volunteers, and, most importantly, the families and children we serve, we determined that we had to find something that would help us:
If your children's ministry goal is similar to ours, you might want to take a closer look at what we used to reach that goal.
Instill
Your teachers and volunteers have the privilege of helping kids grow in Christ as they grow up!
For kids to leave the Sunday school hour connected to a lesson from the Bible, they have to know and understand what is being taught. The best place to start is where the kids are in their current knowledge of the Bible and build on it.
One way to help kids build this foundation is to guide them through the Bible multiple times from their preschool through elementary years.
Each time a child encounters Bible people and stories, he or she builds understanding of God's big plan for sending His Son, Jesus, to the world and offering salvation to everyone.
Understanding the spiritual needs of children is vital for instilling God's truth in their hearts.
You can help facilitate this by equipping your teachers and volunteers with knowledge of when the kids in their classes should be learning specific Bible facts. Knowing and understanding these things is a game changer.
It helps us to lead children in ways that meet them where they are in their learning process.
Memorizing key Bible verses also helps instill God's Word in kids' hearts. We all have to know God's Word before we can live it!
Instilling Connection with God
If kids are going to connect the truths of the Bible to their lives, they must know how to find what they need in the Bible.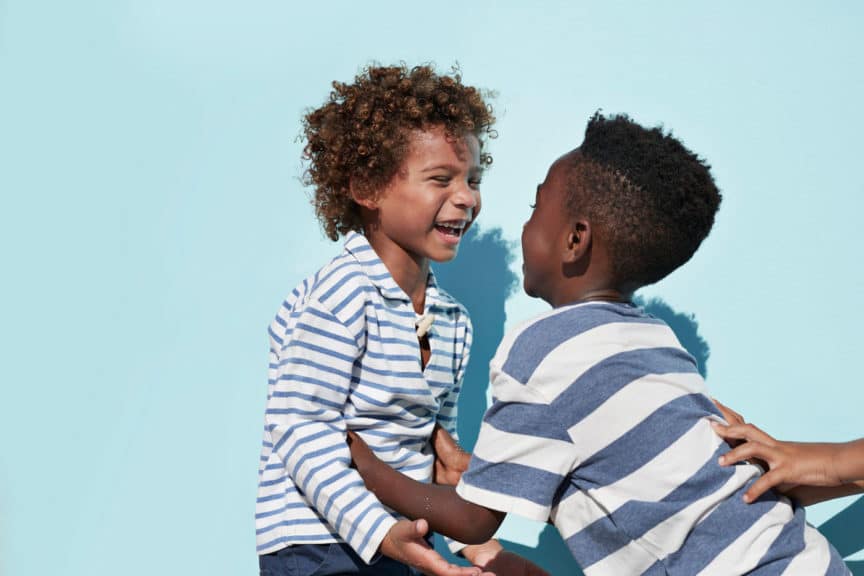 Even from the earliest age levels, we can introduce Bible skills that will give kids the ability to study God's Word on their own for the rest of their lives.
It opens the door for them to develop a personal relationship with God and to apply God's truths to anything that might come their way.
While instilling God's Word in kids' hearts is a big responsibility, there are resources available to make it easier on us as leaders. Take a breath. We don't have to know everything—there is help!
Involve
For kids to leave church connected to a Bible lesson, they have to be involved in the learning.
Students have different learning styles—and combinations of styles! Any one class may include visual learners, auditory learners, tactile (or kinesthetic) learners, and reading/writing learners.
Bible lessons that include options can help teachers choose activities that match up with the learning styles and preferences of all the kids in their class.
Service projects are especially good for involving older kids and helping them leave the classroom connected to God's Word. As they participate in serving others, kids get to live out what they've learned in the classroom.
And, even though sometimes discarded, take-home papers can help to involve not only the children, but their families as well. Involving parents and caregivers is key to helping children grow up with Jesus in their lives.
Include
Perhaps the most important need for our teachers and volunteers (and maybe for you) is to learn how to include kids with varied abilities, so that every child can connect to the Bible lessons.
A flood of questions often rises when children's ministry leaders decide they will open their doors to all children, including those with different abilities and disabilities.
Coming up with solutions to include kids with visible obstacles is easier. You can adjust table heights and create open space for a child who needs a wheelchair to get around.
But how do you understand and include the child who has not-so-obvious obstacles, such as Sensory Processing Disorder, Autism, Attention Deficit Disorder (ADD) and Attention-Deficit/Hyperactivity Disorder (ADHD)?
And what can you do to include and help the parents and siblings of these children?
Inclusion doesn't have to be scary!
Including and connecting every child to God's Word may seem to be an overwhelming task. But here's the good news: There is help!
HeartShaper Helps!
In our search to find a resource that would help us meet the goal for connecting kids of varying ages and abilities to the Bible lessons, we discovered HeartShaper® Children's Curriculum.
HeartShaper provides tools to include kids with varied levels of Bible knowledge, different learning styles, and diverse abilities.
With this curriculum, our children go through the Bible five times from their preschool to middle elementary years.
Having learned what the Bible teaches, our preteens look at topics that impact their everyday lives. Then they look at Scriptures that help them live out God's Word in those situations.
Every child learns that God prepared for salvation, He sent salvation, and He offers salvation.
Bible Skills that Last
From the earliest age levels, our kids begin to learn Bible Skills.
HeartShaper helps kids memorize God's Word too. Unit Bible memory verses are taught at every age level. Preschoolers and pre-K and kindergarten children even learn the verses through songs and motions!
Two great HeartShaper resources have helped equip our teachers. The Spiritual Growth Chart offered helped us understand how children develop spiritually. And, the Bible Skills Plan taught us what Bible skills should be taught at specific age levels.
Interaction that Counts
This curriculum involves kids!
HeartShaper even offers online helps for involving families in the spiritual formation of their kids. Modifiable family connection letters and weekly downloadable family pages are provided on their website too.
HeartShaper's Special Needs Friendly symbol, found throughout each teacher guide, makes it easy to find activities that work well with all kids. The symbol also points to helpful tips and activity adaptations.
Answered Questions
HeartShaper has answered a lot of our questions about including kids with different abilities. Our teachers were relieved to know that they didn't need to be experts in the field of special needs.
They simply need to get to know the children in their care and their individual needs.
Our volunteers will tell you that when children have friends, or "buddies," to come alongside and help them with areas of weakness, all kids can join the adventure of discovering God's love.
With the tools provided by HeartShaper, we discovered how to view our teaching areas through sensory lenses.
Then we made some simple changes to meet the needs of children who were sensitive to particular forms of lighting, over-stimulating smells, and loud noises.
HeartShaper's Sensory Inventory Form guided us to ask parents for their input too: What kind of activities does your child enjoy? Which activities or situations would your child find unpleasant? Can you share anything else that can help us provide the best environment for your child?
The answers we receive help us plan activities that meet the abilities and preferences of all the children in our care.
Our New Reality
So what do our Sunday school classes look like now?
Are kids of all ages and abilities leaving the Sunday school hour connected to the Bible lesson?
We continue to ask ourselves these questions regularly. We know it's a big job, but teaching God's Word to children is also a privilege. And there are resources available. There is help.
For us, HeartShaper Children's Curriculum has provided that help—and more!
It can do the same for you.
You can get a complete lesson for free here. If you have the same questions we did, if you have the same needs, if you want these things for your students—we encourage you to check it out today.
Try One or Try Them All
Download and try the free lessons for all 6 HeartShaper age levels. In addition to the Teacher Guide pages, you will find all the printable resources needed for teaching a lesson—visuals, activity pages, take-home papers, and more.