We've all been there.
It's Sunday morning. A new family comes to church and drops off their kids for Sunday School. Within 3 minutes, you realize something is up.
One of the new kids seems to be getting more and more wound up. He has already gone through three of your activity stations. And there's a broken toy in each and several girls in tears.
And you're still only 3 minutes in.
You immediately adjust so an adult leader can focus on this new child. You both hope this is just the boy's response to a new environment.
When the parents come to pick up the kids, you try to get a minute alone with them. But they leave faster than you thought humanly possible for a family of five.
Next Sunday the family returns, but things don't seem to be settling down.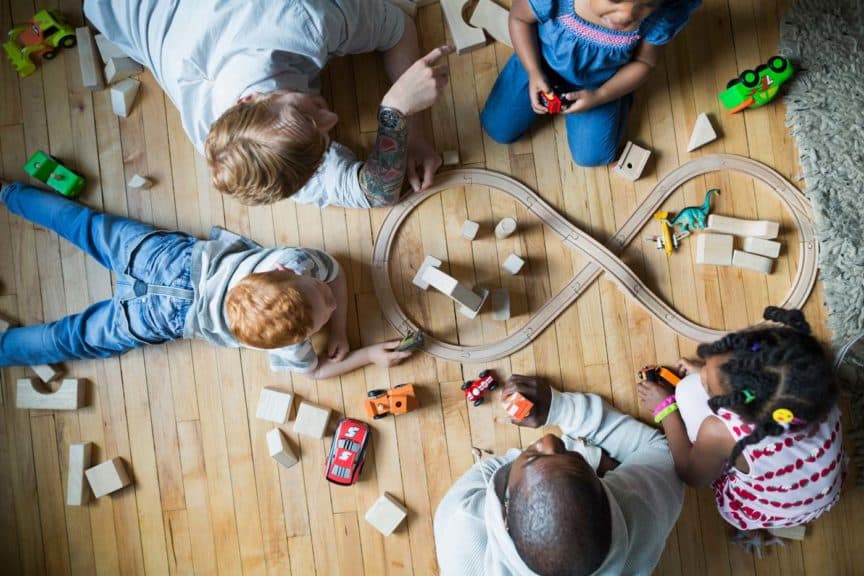 This time you position yourself to ensure you get an opportunity to talk with the parents. You tell them how glad you are that they've chosen to attend your church.
Then you ask if they've noticed Johnny having difficulty settling down at home and if they have any ideas that work to help him calm down. The parents respond to your question with blank stares and confusion.
Oh no! What do you say next?!?!
Where do you start with situations like this?
First, take a deep breath. Remember that God created this child, and He is the master of creativity. Connect with Him first and foremost and share your frustrations, confusion, and sadness, and ask for His creativity.
This is not as unusual a situation as it feels in the moment. Most churches have children who don't quite "fit the mold." Many of their parents are either unaware of or unwilling to talk about the challenges their kids have.
Next, resist the temptation to diagnose a child in your children's ministry. Even if you are a Developmental Pediatrician or Pediatric Psychiatrist during the week, you would never diagnose outside of a clinical setting.
It's even more important to avoid suggesting a diagnosis if this is a new family. You surely don't know enough about this family and their life to know if what you're seeing is an anomaly or related to a temporary environmental circumstance.
Also, out of respect for the parents and the child, those types of conversations should be initiated by the parents.
Resist the temptation to diagnose a child in your children's ministry.
Even if you are 100% certain that you know what this child is facing, don't offer a diagnosis. You also need to refrain from talking to other church leaders using diagnostic terminology.
Rather than making an amateur assessment, have a conversation with the parents about the behaviors you observe.
Instead of telling the parents, "Your son seems to have Sensory Integration Disorder," say to them, "We noticed Johnny covering his ears and moving to the edge of the room during music. Have you seen that behavior before? If so, what do you find helps Johnny?"
Resist the temptation to say, "He must be autistic." Instead, tell the parents, "Johnny really enjoys lining up the toys in neat rows, but we struggle to get him to leave the toys and come to small group. Do you have a strategy that helps with transitions at home?"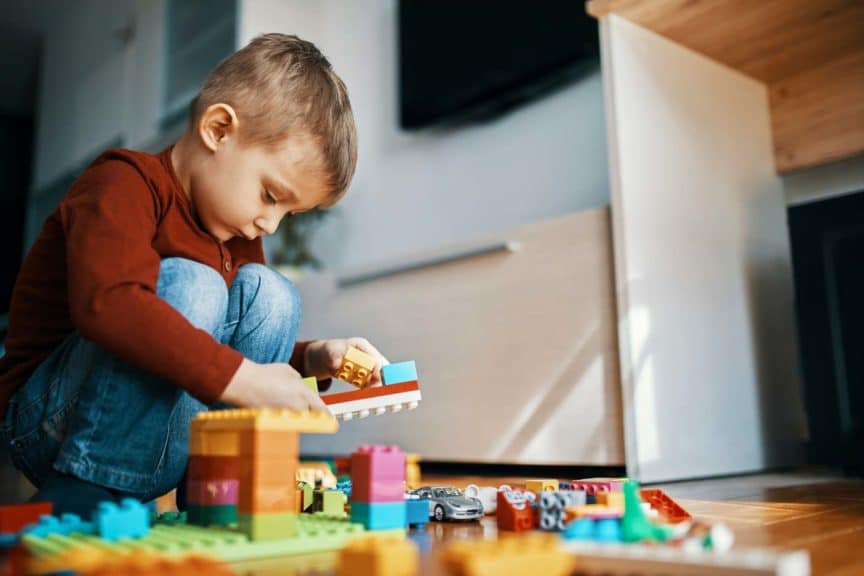 Do you see the difference in the approaches?
Instead of proposing a diagnosis—which could make the parents feel either defensive or guilty—focus on making concrete observations and asking parents how you can help "Johnny" learn better and be more comfortable in his new environment.
Where do you go from here?
Your first instinct may be to assign a buddy to a child who you perceive needs extra help. Carefully consider the situation before you do this.
No matter how subtle you think you are, parents are going to notice that their child is the only one who always has an adult with them.
And even if the parents don't notice, someone will—a friend who also has child in the class might spill the beans about Johnny's buddy.
It might make parents feel angry that their child is being singled out. Or they might feel guilty that their child requires extra help and resources.
Either of these responses could easily result in the family never coming back to church. Everyone loses in that scenario.
Provide additional tools.
Instead of assigning a specific buddy, take a closer look at your small group leaders and classroom helpers. My suggestion is to provide additional tools for them to try to use in their groups.
The benefit of this is that you're providing the extra resources to all the children, so no one is missing out or standing out.
Give your leaders visual schedules, fidgets, and timers to use to help with specific behaviors.
Have the groups take breaks to jump up and down or do stretches before they sit for a while.
Provide extra visuals to help kids stay engaged as they learn about God's Truth.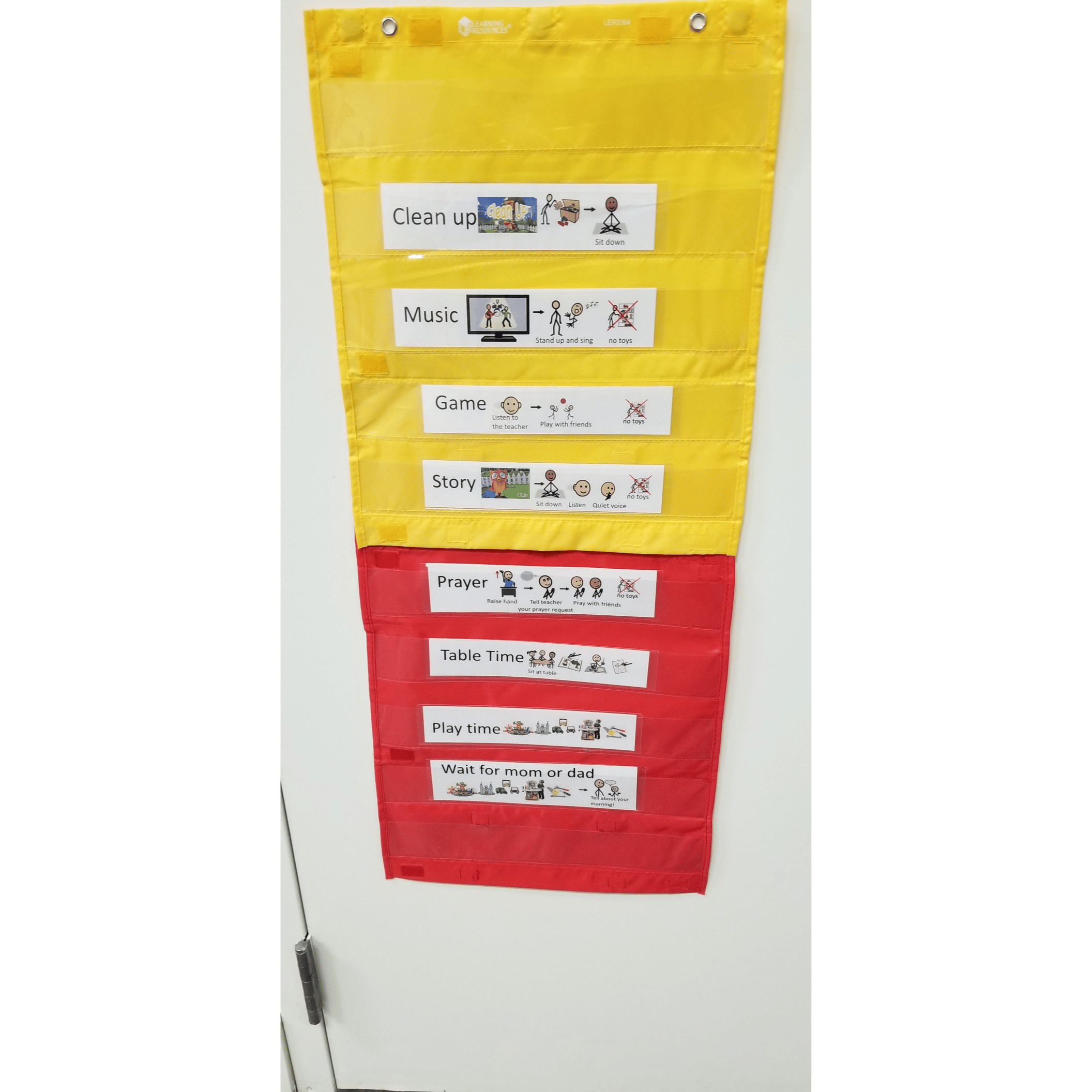 Seek additional input.
If a specific child is not responding to these supports, consider seeking additional input.
If your church has a Board Certified Behavior Analyst, Occupational Therapist, or Speech Therapist who is willing to observe and suggest strategies for you to try, their recommendations can be priceless.
They may suggest approaches such as instituting a sensory diet, using a token board, offering specific visual supports, or additional specific training for the small group teachers.
If you keep your focus on helping a child with problematic behavior so they can be more comfortable in the program, it's highly unlikely her parents will be upset when you try to help her.
As has already been said, making sure that the child is not singled out is essential.

Did you know? David C Cook offers HeartShaper Children's Curriculum, which includes special needs friendly activities that work well with all kids—each activity approved by special needs experts. Plus, HeartShaper offers free resources you can use in your ministry to kids with special needs. Check them out here!
Consider the parents' perspective.
Be sure to take a step back and consider the situation from the parents' or caregivers' perspective.
They know this child in a way you never will—and they know he is challenging. They hear about it from teachers, coaches, and grandparents. But they don't hear about it from their pediatrician who insists that "Johnny's just all boy and will grow out of it."
So his parents keep going but realize that the school seems to be isolating Johnny from the group, he's playing less and less on the soccer field, and he's spending more and more time on the sidelines.
They just want their son to feel accepted and loved and to have friends.
If they come to church and again see their son spending most of his time alone, using tools no one in the class is using, and getting funny looks from other kids, how do you think his parents will feel?
It's likely they'll be more than a little heartsick—and all the more because Johnny is supposed to be safe and accepted at church.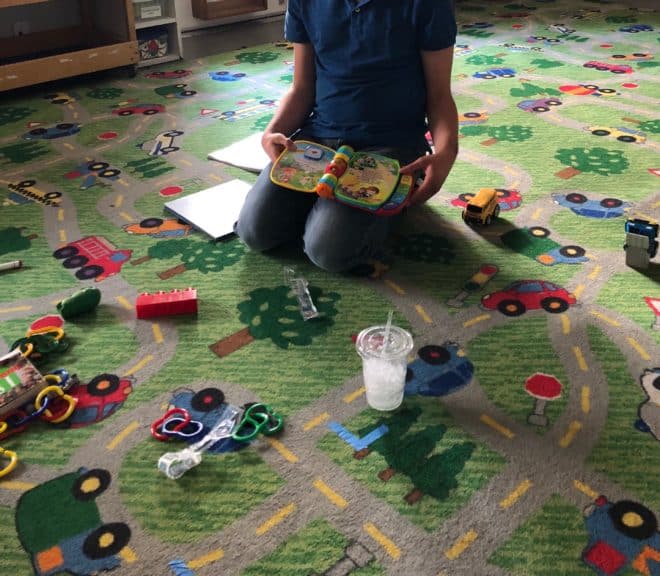 Guard against excluding children with special needs.
So how do we keep from singling out or excluding kids while still providing the supports children need? A key step is to normalize offering support for individuals. Here's an example scenario:
Johnny sits much better when he has something for his hands to do, so his small group leader gives him a small fidget. This has helped Johnny be able to sit still and pay attention.
BUT the other kids are jealous and wonder why they aren't allowed to play with fidgets. They may even start to bring things from home to play with only to be told they need to put them away.
Oh, the injustice of it all! They're mad that Johnny gets to play and they don't. And as a result, they start getting mad at Johnny, isolating him even further.
Look for ways to "normalize" sensory tools.
You can avoid this scenario by making fidgets available for everyone. Set clear boundaries, like "No throwing fidgets" and "Fidgets are only used when you are sitting quietly." I suggest the small group leader also use them on occasion as well.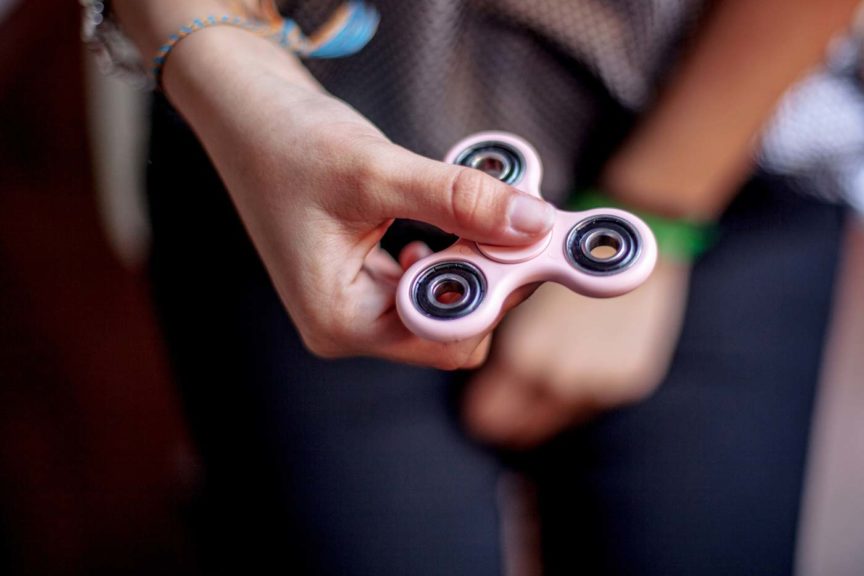 What you've just done is normalized the use of fidgets. Now everyone can have fidgets. In all likelihood, the kids who don't need them will use them for a minute or two and then abandon them because you've decreased the value of them. The kids who really need them will keep using them.
This is a completely different outcome using the same exact tool. You can use this same strategy to normalize headphones, seating supports, visual aids—really anything you can imagine. It's a win-win.
When we're ready for all types of kids.
Here's a new scenario: It's Sunday morning. A new family comes to church and drops off their kids for Children's Ministry. One of the kids seems to have a hard time settling down. In his discomfort, he begins lashing out at others. The other children quickly start to avoid him—oh, no!
You immediately pull aside one of your most experienced small group leaders and ask her to take Johnny into her group. You give her a fidget box to use with her group.
The small group leader introduces herself to Johnny. She asks if he wants to see what's inside the box she's carrying. He is intrigued, so she sits down with him and gathers the rest of her group around her. Together they look in the box, and she explains the rules.
They each pick out a fidget and play with it while the leader starts to share the Bible story. Johnny sits calmly—listening while he plays with his fidget. One by one the other kids put their fidgets back in the box. So the teacher grabs a fidget and starts using it without saying anything.
The next week the teacher has her box again, and this time she shows everyone the visual schedule she made for the group. Everyone loves it and loves removing the task as each part of the schedule is completed.
Johnny and his family keep coming and are very happy with their new church.

Did you know? David C Cook offers HeartShaper Children's Curriculum, which includes special needs friendly activities that work well with all kids—each activity approved by special needs experts. Plus, HeartShaper offers free resources you can use in your ministry to kids with special needs. Check them out here!