Providing a few sensory toys and tools can make a huge difference for children in your ministry.

As a special educator in a Christian school for 35 years and a Children's Ministry Director for 14 years, I've seen a significant increase in the number of children's ministries who are addressing questions around sensory issues.
Thankfully, I've also seen a significant increase in the tools and equipment available to help us respond to sensory issues.
What does it mean to have sensory needs?
You see God's creativity every week in the diversity of the children who are part of your children's ministry. Their likes and dislikes. Their physical characteristics and abilities. Any another area you may see dramatic variation is in each child's sensory system.
This variation can be seen in any of the sensory systems—sight, hearing, smell, taste and touch. Sensory differences affect a child's perception of volume, temperature, pain, balance, and so on. This diversity in sensory processing can create challenges for those of us leading or serving in a children's ministry. The question we must answer is: How can we delight and protect the senses of each child we minister to?
If you encounter these situations with your students, it may be a sign that sensory toys or another tool would help.
Seeming very sensitive to touch (for example, becoming really upset if accidentally bumped)
Running for cover whenever the worship band plays
Kicking the floor or chairs whenever asked to sit still
Unable to stop touching things
Easily distracted by any type of movement, decorations, toys, windows, doorways—in other words . . . visual stimulation that's common to your ministry
Many children's ministers have found that the following sensory tools make all the difference to their kids' experience at church. Some of these tools are meant to be stored in each children's ministry space. Others may be pooled into a certain sensory room or break area.
Whatever your church size or space, there are some great sensory tools available for your ministry.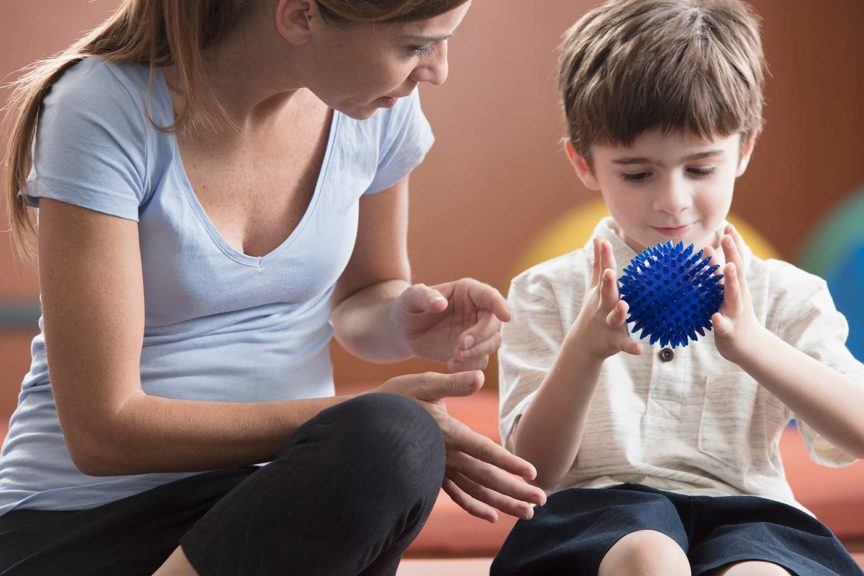 Hand tools as sensory toys
If you give children access to tools they can hold in their hands, their brains will be free to focus. Try some of my favorite hand tools:
Pompoms
Small bean bags
A marble inside mesh or fabric
Wikki stix
Fidget pencils
You can place these sensory toys/tools in "Busy Bags" or "Worship Backpacks" in readily available containers in your children's ministry space or in an intergenerational worship center.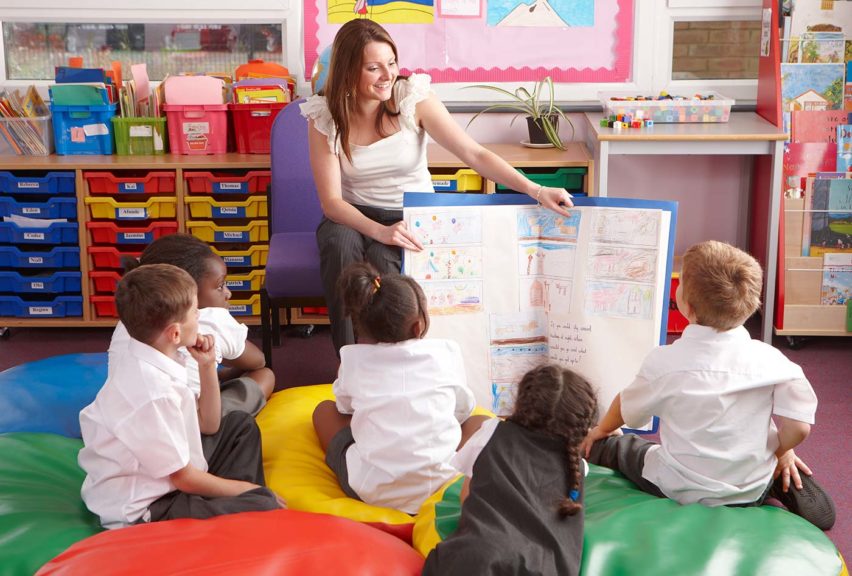 Seating options
Along with sensory toys, providing several options for seating can be a game changer for your ministry. In any space you expect children to sit, consider providing several choices:
Chairs with arms
Bean bag chairs
Small rockers or beach chairs
An alternative for smaller children is to partially inflate a beach ball for them to use as a wiggle cushion. Also check out these stools and chairs that give kids a chance to move while they sit: Hoki stools, ErgoErgo seats.
And don't forget to pick up some Theraband sets. You can cut them into strips and tie them tightly around the front legs of a chair so children can slip their feet behind the band and "take a walk" without leaving their seats.
Not every child needs access to special seating. But providing choices that meet your kids' sensory needs helps them have a better experience in your children's ministry and develop a sense of belonging.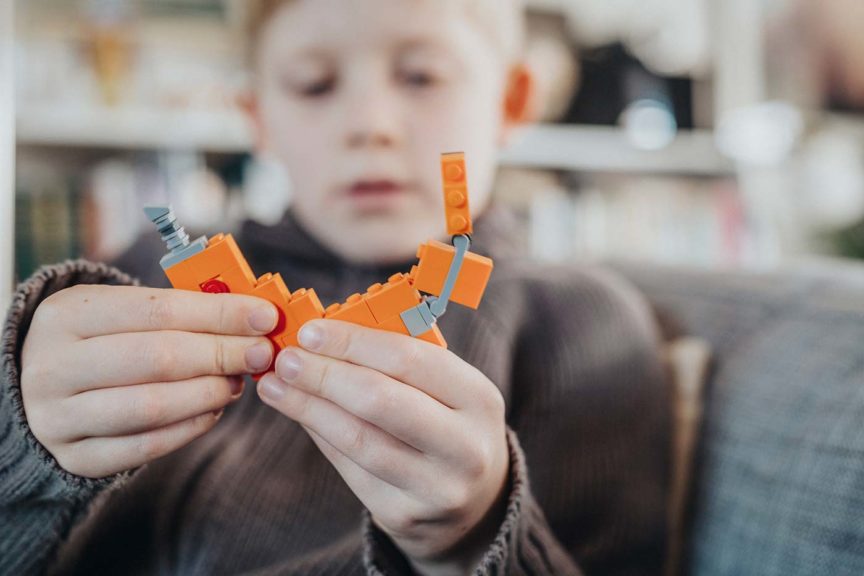 Alternate Rooms and Spaces
If your worship time is loud and saturated with bold sensations, consider offering a sensory friendly worship time. Some movie theaters do this now as a "best practice"—let's think about this best practice for our church settings too.
If you minister to several children with sensory needs, consider streaming worship in a space where you can control sound and lighting and use some of the sensory toys and seating options above. Providing noise-cancelling headphones is another practical solution.
Some children's ministries designate a space that can be used as a break, chill, or sensory room. Spaces like this are especially effective when there is a need to reset a child's sensory system. I suggest stocking such spaces with sensory toys and tools like these:
A mini trampoline
A sand or bean table with hidden objects
Bean bag chairs
A rocking chair
Books
A small tent
LEGO™ area
There are many other items you could install, but these are some affordable ideas to help you start a sensory area.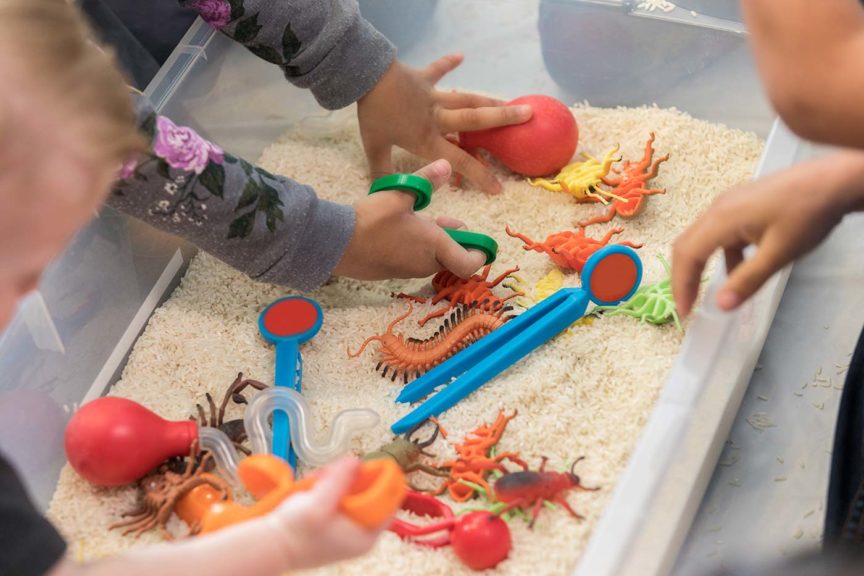 Using sensory tools in your ministry
Whenever you introduce new sensory toys and tools in your ministry spaces, you will need to teach children (and volunteers!) how to use them effectively.
Introduce one new item at a time and give children time to get used to it. Make sure they understand these are learning tools and not simply toys. Setting expectations is important. That way when a wiggle cushion becomes a frisbee, you'll be able to take it away because it's not being used properly. CLC Network offers a guide you can adapt to use with your group.
Also take into account that every tool will not work with every child. These tools interact with the child's brain in a unique way. What provides comfort to one may make another child unsteady or uneasy. That's why providing numerous sensory toys and tools can be so helpful.
Similarly, using a curriculum that provides special needs friendly adaptations for inclusion can be a tremendous asset to your Sunday school program. I recommend that you check out HeartShaper Children's Curriculum as it provides sensory-friendly activities in every step of each lesson.
I thank God for your desire to create communities of belonging for kids of all abilities within your children's ministry! Wherever you are in your journey, I hope these suggestions will help you include children of all abilities more fully in your kids programming.

Did you know? David C Cook offers HeartShaper Children's Curriculum, which includes special needs friendly activities that work well with all kids—each activity approved by special needs experts. Plus, HeartShaper offers free resources you can use in your ministry to kids with special needs. Check them out here!