Identity in Christ. I first heard this phrase many years ago as a new volunteer in my church's midweek program. At that time, I was also a fairly new Christian and wondered what this concept even meant.
While I understood Christ's work on the cross, I was definitely new to understanding my position as an image bearer of Jesus. To grasp that my identity in Christ was something I wore as a reflection of God and His workmanship was mind-blowing for me.
WOW!
Fast forward 25 years. I am serving in the Church (and raising sons who are now grown men following Jesus)—not to mention the global pandemic and injustice social issues we are seeing—and I am completely convinced that our interactions with the kids and families in our ministries matter more than ever.
With today's cultural norms, including everything from the effects of COVID-19 to social media to 'kidpreneurs,' we can certainly play a part in shaping a child's identity—their true identity in Christ!
When a person experiences the freedom of knowing who they really are, suddenly the opinions of the world pale in comparison.
And while parents have the greatest opportunity (and I'd say responsibility) to build a child's identity—with intentionality, we can join in too. Even in the middle of a pandemic!
We'll walk through these 3 steps as we explore how to nurture kids' identity in Christ:
Impart
Affirm
Imprint
1. Impart
It may seem obvious, but building identity in Christ starts with us. I often speak these words to those I love and lead: We cannot give away what we do not possess!
Our ability to impart true identity begins with us knowing and living our position in Christ.
As a result, I want to encourage us to really understand what this means from a biblical perspective. A great place to start is by reading Paul's epistles. His pattern is to spend the first few chapters reminding us of what Christ has done for us.
He then goes on to talk about the impact Christ's grace has on our lives. It's our new position, fully laid out! Paul continues by challenging us on what to actually do with this knowledge and recognize that it can only come with being rooted in Christ.
Once this is the go-to posture for our own heart and mind, we can invite those we lead into our walk with God.
For in Him we live and move and have our being!

Acts 17:28
Involve Parents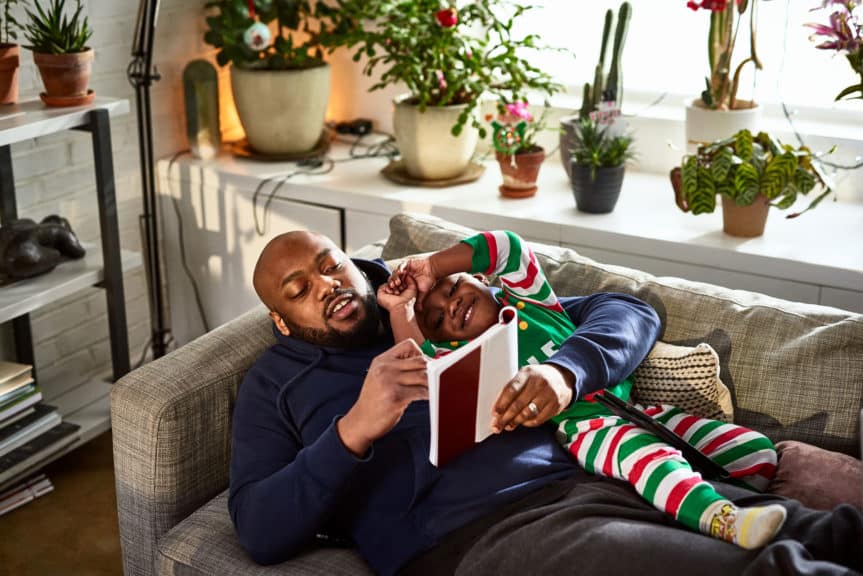 At this point, it is important to mention parents. Every church is different in their approach to empowering and equipping parents as the spiritual leaders for their kids; however, I encourage you to check out this post on the importance of raising kids who are passionate about Jesus.
This is also a great one on giving kids a faith they can grow into. Check it out when you have a chance!
Follow up by asking what this could look like with the parents in your ministry. This is a great time to remind them of their higher calling—especially since they are with their kids more than usual!
This may be a season of disruption from our 'norm.' However, we can and should use this time to evaluate where we have been and dream of where we are headed as a church body supporting the next generation.
Have a conversation with your senior leadership and youth pastor regarding this. Evaluate and dream together!
2. Affirm
There is a lot more in him than you guess, and a deal more than he has any idea of himself.'

Gandalf, The Hobbit
My family and I are HUGE fans of the Hobbit and Lord of the Rings trilogies and for many reasons we love this quote. At this point Gandalf is speaking of Bilbo who, despite great reluctance and adversity, is transformed into the hero of the story.
You see, in Bilbo's identity runs a heritage that he has yet to fully discover. In a similar way, this is true for the kids in our ministry. By teaching them their true identity in Christ and Who they belong to, we will affect their hearts and ultimately their actions.
Affirming their identity in Christ can look like this:
Create Flourishing Environments
Create environments in which kids are able to be themselves. They need age-appropriate activities and atmospheres that allow them to share who they are as individuals and what's going on in their lives is a great place to start.
This can be done in person and virtually. It just takes some creativity!
It can be as simple as time allocated in your small groups to developing worship response stations where kids have an opportunity for deeper reflection and sharing.
Or even prep parents for facilitating time at home during your livestream or lesson time. If you want to learn more about worship response, check out this post.
Through this you will begin to know children better as individuals—their personality, interests, and concerns. It's all part of who God made them to be, and it's a place for you to begin to affirm their identity in Christ.
Lean into What God Is Doing
Ask yourself what God seems to already be doing in the lives of the kids you serve.
Trust me … when you look for Him, you will see what He is doing. By leaning into what God is doing, you enter further into their worlds and can affirm the good works of Christ in their lives!
Help kids see what He is doing and give them skills to use Scripture for building a vibrant faith.
Point to Jesus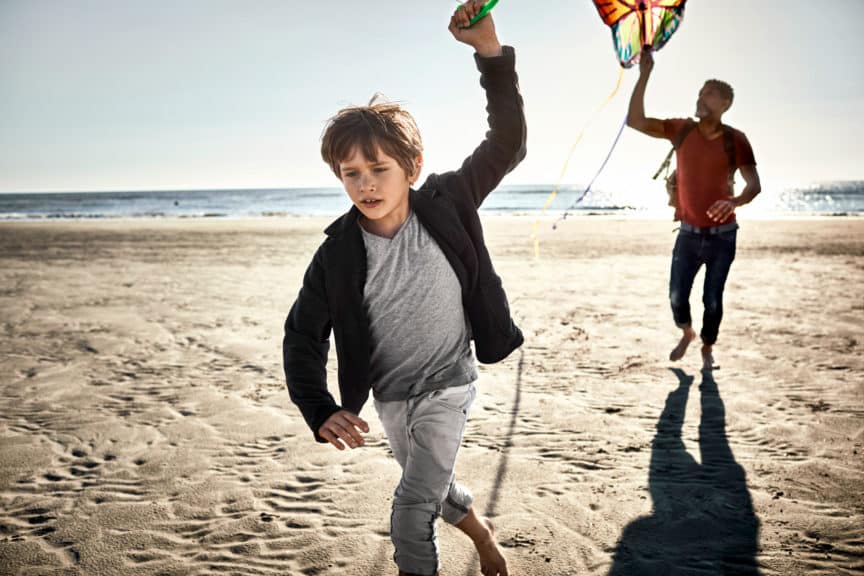 Be ready to reorient children back to their position in Christ.
This is different than discipline for poor choices. This is intentionally pointing back to who they already are in Christ. For example, if a child shares about a situation with a friend who said something hurtful, you can point back to how God calls us to encourage others (see Proverbs 10:21).
And always remind them that—no matter what—they are loved, and they are enough. And God is at work in their lives!
Bless Them
Speak life through a blessing. Here, I am suggesting that you build into your class time opportunities to intentionally speak a blessing over your kids.
Words often define us, so speaking God's Word as authority into a child's life is powerful. Declare life today.
This is not meant to be complicated—keep it simple.
My favorite is speaking an appropriate verse and including the child's name. Something like Mary as you go into this week, may your light shine before others, so that they may see your good works and give glory to your Father who is in heaven (see Matthew 5:16).
Speaking a blessing is an opportunity to open our spiritual eyes and declare God's truth over someone.
3. Imprint
As a parent of grown sons who are following Jesus, I'm frequently asked: What did you do right? What I often say is—it wasn't me. And I mean it. God did the work, and I am so grateful!
But as I've thought long and hard about that question, there were specific things that I can point back to—some intentional and some due to circumstance—that contributed to imprinting an identity in Christ onto my sons.
It comes back to this: they began to understand God's way for themselves.
My older son calls it being grasped by Jesus. I love that phrase because it's about loving Jesus and living out your faith for yourself. When kids make that connection, it's the work of the Spirit in their lives.
It's an awesome thing to witness!
Many of these same principles can be applied in our ministries.
Practice Biblical Communication
To practice Biblical communication means using God's Word as authority all the time. It's taking the Deuteronomy 6 stance in bringing it back to Him in how we communicate.
These commandments that I give you today are to be on your hearts. Impress them on your children. Talk about them when you sit at home and when you walk along the road, when you lie down and when you get up.

Deuteronomy 6: 6-8
Guide kids to a faith that will last their whole lives.
Relate the Word to Your Own Life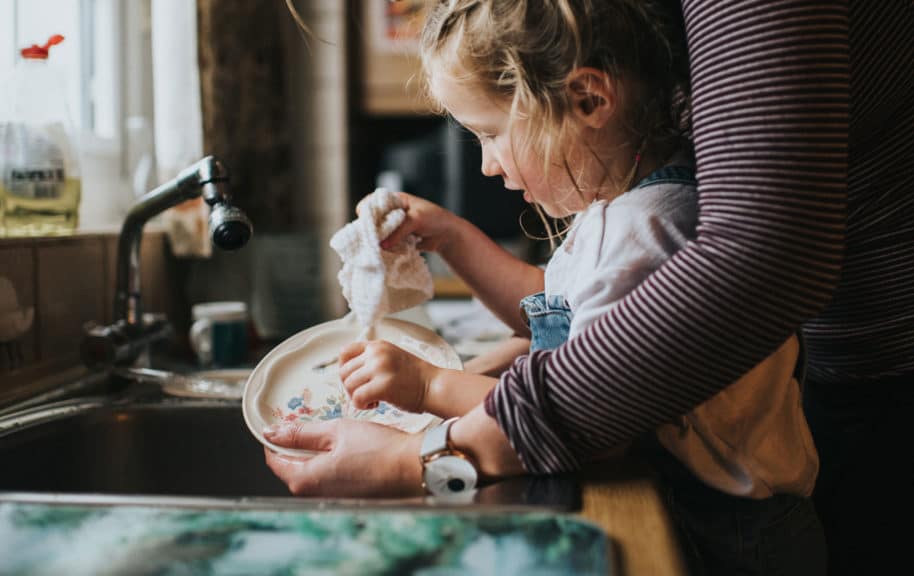 We should read Scripture and apply it to our lives. Yes, and always! I'm sure I don't need to tell you that kids live what they see. Share about your own life and show them where God has moved and been faithful in your life—especially over the past few months!
For instance, I will often share about my own years growing up—the mistakes I made as a kid and what I learned. (Like the time in 5th grade when I followed my friends into a store, stole candy, and got caught by the store owner!)
It's important that kids don't just hear about God's Word, but that they see it in relation to actual life transformation.
Service to Others
Encourage service activities outside the classroom. Hands down, this demonstrates faith in action. This moves them beyond the perspective of this world and shifts toward the eternal (see this post for more ideas).
And, even better, plan opportunities for families in the church to engage like this. It brings together like-minded families to hang out and gives kids a chance to see other kids living out their faith as well.
And, hey, we get that this is a little hard right now. But think through creative ways that we can still serve others—even while honoring social distancing. There is no better time to build community!
Identity in Christ
Our significance comes from the Creator of the universe and our identity in Christ has been promised through His Word.
By intentionally practicing these principles, we get to be part of connecting kids' hearts to Jesus. It is a calling that, no matter the circumstances around us, is worth pursuing.
I truly can't think of a greater call.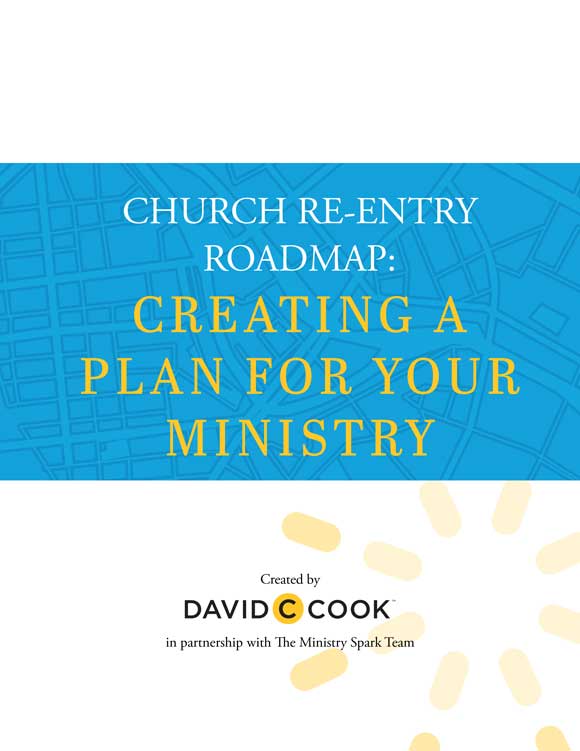 Creating a Plan for Your Ministry Post-COVID-19
This guide can be used as a post-COVID-19 re-entry planning tool for your entire church or for a ministry within your church body.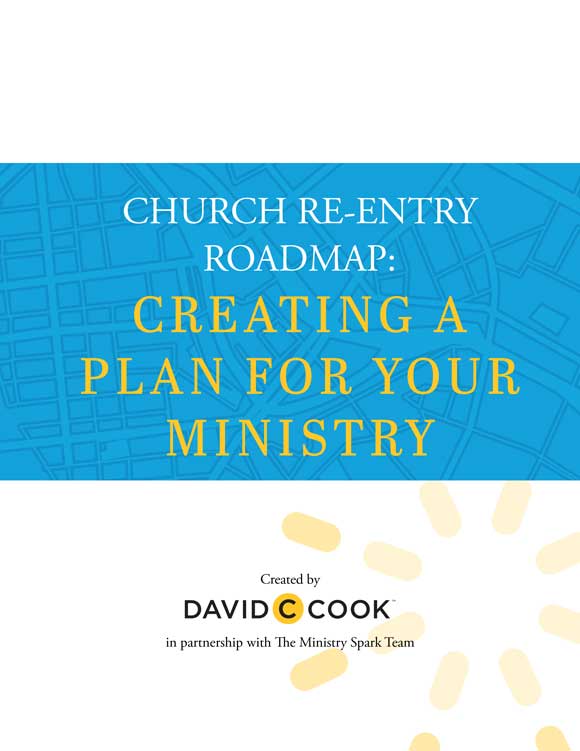 Creating a Plan for Your Ministry Post-COVID-19
This guide can be used as a post-COVID-19 re-entry planning tool for your entire church or for a ministry within your church body.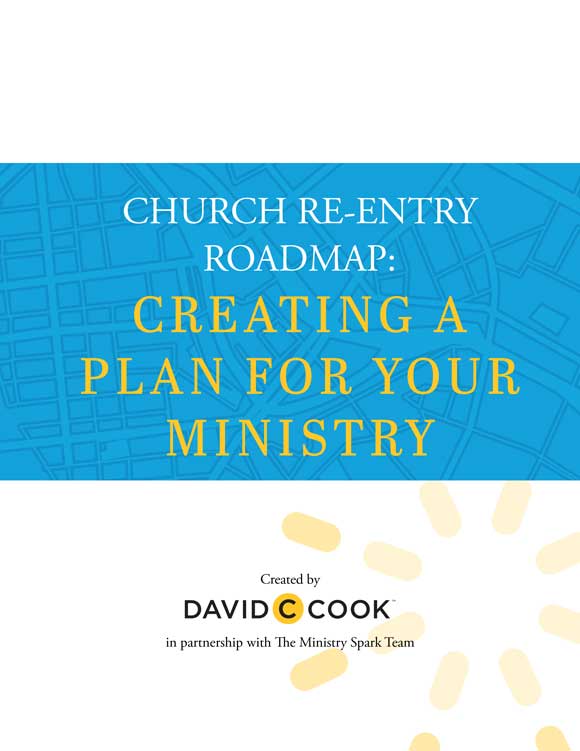 Creating a Plan for Your Ministry Post-COVID-19
This guide can be used as a post-COVID-19 re-entry planning tool for your entire church or for a ministry within your church body.