Negative voices bombard us daily, and it's hard not to absorb some of those messages. Blessing children can change everything.
Even as adults, it's difficult to sift through adverse comments, experiences, and our own thought patterns, and remind ourselves of truth.
Think about the children in your ministry. Children are inherent learners, open and eager to receive the messages they hear—to discover who they are and what life is about.
We know from our own experience, that they get plenty of messages intended to wound, to make them feel less than enough and unlovable.
But in this battle for our children's identity, we can give them the foundation of truth they need to combat the flaming arrows coming at them each day! And we can do this by speaking God's truth to them.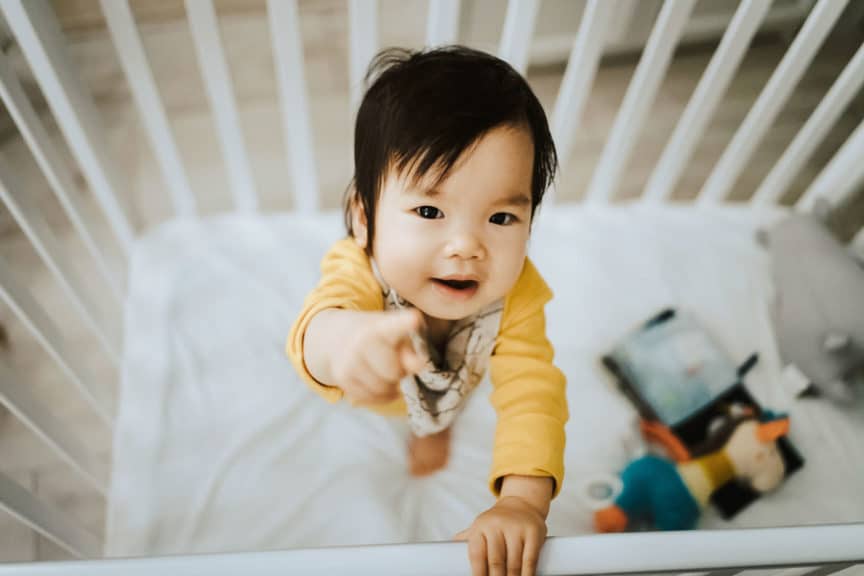 The Power of Words
Harvard Business School recently studied the correlation between team performance and the frequency of praise and criticism given to the individuals on the team.
1 The highest-performing teams received nearly six positive comments for every negative one. The medium-performing teams received almost twice as many positive comments as negative ones. But the low-performing teams received almost three negative comments for every positive.
The results of this study clearly confirm that we all need to hear more positive comments. And a blessing goes even further than a positive comment.
Speaking a blessing is an opportunity to open our spiritual eyes and declare truth over someone—God's truth!
As adults, it's easier for us to recognize these truths and understand the importance of imparting these blessings to the children God has placed in our lives.
A blessing can be a prayer of commission, a Bible passage, or words of encouragement. Blessings can also be spoken over a child for the purpose of declaring God's protection, joy, and wisdom over them.
In a blessing the recipient is encouraged, and God is exalted and glorified.
A blessing is different than a prayer: When we pray, we direct our words toward God; but in a blessing, we direct our words to an individual.
Blessings from Scripture
God's Word is filled with examples of blessings.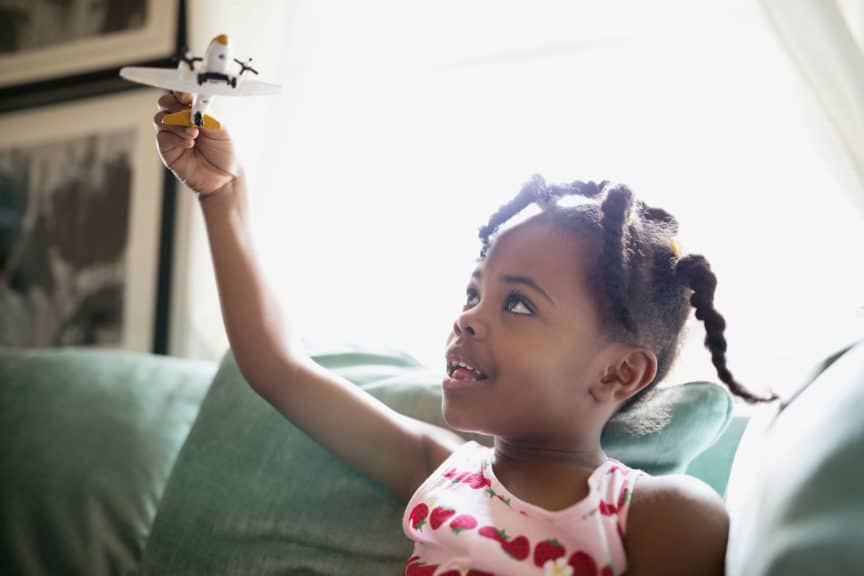 In the Old Testament, God Himself told Moses how he was to bless the Israelites:
The Lord said to Moses, "Tell Aaron and his sons, 'This is how you are to bless the Israelites. Say to them: '"The Lord bless you and keep you; the Lord make his face shine on you and be gracious to you; the Lord turn his face toward you and give you peace."'

Numbers 6:22–26
In the New Testament, Paul set a beautiful example for us when he addressed the church in Ephesus:
I pray that out of his glorious riches he may strengthen you with power through his Spirit in your inner being, so that Christ may dwell in your hearts through faith. And I pray that you, being rooted and established in love, may have power, together with all the Lord's holy people, to grasp how wide and long and high and deep is the love of Christ, and to know this love that surpasses knowledge—that you may be filled to the measure of all the fullness of God.

Now to him who is able to do immeasurably more than all we ask or imagine, according to his power that is at work within us, to him be glory in the church and in Christ Jesus throughout all generations, for ever and ever! Amen.

Ephesians 3:16­–21
When we look to Jesus, how does He speak about us? Jesus tells us we are:
A Posture to Receive
When speaking a blessing to your own child, or an individual child you know well, lay your hand on his shoulder and encourage him to look you in the eye.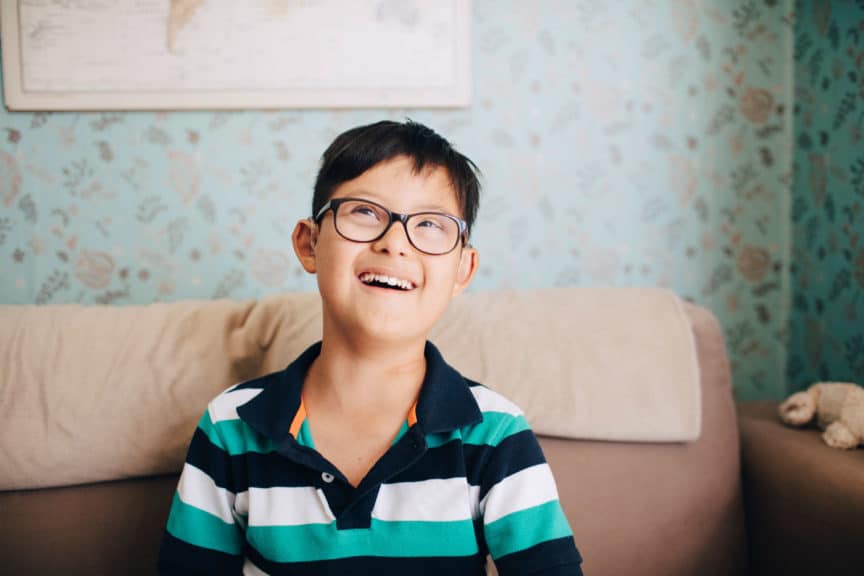 When giving a blessing to a group, encourage them to make eye contact with you while holding their arms out with open hands as if they were receiving a gift.
Giving Children Blessings
Blessings are most effective when given on a regular basis—we don't have to wait for lofty spiritual moments.
They can become part of our morning routines as we send our children out the door or as we tuck them into bed each night.
In my own home, I have the privilege of blessing my grandchildren. I see them light up as I speak words of their identity in Christ over them and remind them of the incredible ways God loves them.
These blessings are also the last words they hear as they fall asleep at night—words that I hope outweigh the negative influences that fill their day.
Blessings can be given at the end of a service at church as part of dismissal or at the beginning of your time together to set the tone for your time together.
Recently I was consulting at a small church plant. The volunteers and the children in this ministry had never been exposed to the practice of blessing.
At the end of each large group time I would walk to the front of the group and charge them with words of Scripture that reiterated the lesson from that morning.
Within just a few weeks, they all began to place their hands in front of them, palms up in a posture to receive as I walked up. As I spoke each sentence, they would repeat each line word for word after me.
It was absolutely beautiful to see these children become comfortable and excited to receive the words of truth spoken over them each week.
Blessing Children with Scripture
When you don't know where to start, use Scripture—we can rely on these words because we know they are truth.
Find verses that convey the message and encouragement you want to impart, and then add the child's name to the Scripture.
Grayson, let your light shine before others, so that they may see your good works and give glory to your Father who is in heaven. (Matthew 5:16)
Ruby, do nothing from rivalry or conceit, but in humility count others more significant than yourself. Don't look only to your own interests, but also to the interests of others. (Philippians 2:3–4)
James, be kind and compassionate to others. Forgive others just as in Christ God forgave you. (Ephesians 4:32)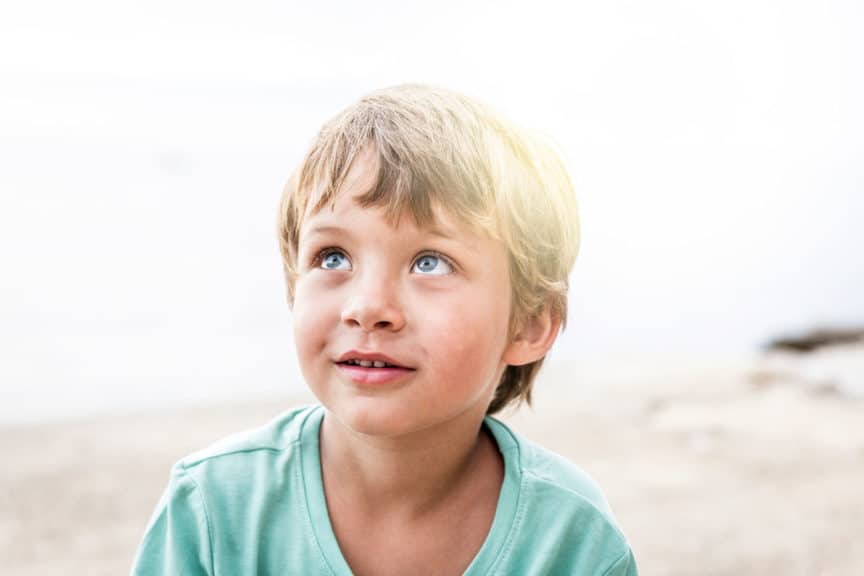 10 Special Blessings for Children
The following Blessing examples are taken from Tru Curriculum and HomeFront Magazine:
God has entrusted me with the things and people He created.
(Child's name), may you know the joy that comes from caring for others. May your heart be open to the needs of the people around you.
May you give of yourself, help those who need it, and carry the burdens of your neighbors. (Child's name), always remember that by helping someone else, you are truly serving Jesus.
May your life be filled with the blessings that come from meeting the spiritual, physical, and emotional needs of others.
God transforms me when I step out in faith.
(Child's name), may you have the courage to take steps outside of your comfort zone, trusting that God will be with you wherever you go.
May you experience God's presence, faithfulness, and deep love for you as you learn to live as a person of faith.
Cultivating a heart of sensitivity to the needs of others.
(Child's name), may you know that even Jesus, though He was fully God, lived a life of service.
May you become like Him, having eyes to see the needs around you, a compassionate heart willing to respond, and the humility to serve even in secret and unglamorous ways.
God fills me with His love so I can give it away.
(Child's name), may you understand the deep love God has for you. May you always remember He sent His one and only Son so that you might live.
May this example of love set the standard for the way you love others throughout your lifetime. Never forget that God fills you with His love so you, in turn, can give that love away to others.
God has a big story, and I am a part of it.
(Child's name), may you seek to intimately know your Creator and the Author of your story.
May your story, which was ordained before even one day came to be, glorify God as you share it with others. Always remember you are a part of the greatest story ever told!
God knows me, and I can know Him.
(Child's name), may you KNOW that God is here—He sees you. May you feel His presence, listen for His voice, and experience His love.
KNOW that God is mighty to save and because of this you never have to be afraid.
May you have eyes to see God working all around you, and may you know and never forget God is with you and wants you to know Him.
I belong to God, and He loves me.
(Child's name), may you know and understand that the mighty and powerful God who created the heavens and the earth loves you, chose you, and has adopted you into His family.
When things get hard, may you be strengthened by knowing that you belong to Him.
(Child's name), go out today with confidence in the fact that you are a child of God and that He created you in His wonderful image.
When I get off track, God offers me a path of healing.
(Child's name), God has marked a course for you to follow. He has a plan and a purpose for your life. Keep your eyes fixed on Jesus.
Things in this world will try to draw you off course, but fix your eyes on the ultimate goal. Life may include hazards and troubles but stay the course.
May you find joy in the comfort that comes after the discomfort of correction, and may you feel the thrill of a life lived according to the course marked out for you.
God's family cares for each other and worships God together.
(Child's name), God loves you beyond measure. He did not design you to go through life alone—He wants you to journey in community.
May you always remember your faith community can pray for you and help lighten the load of life's difficult times.
Be on the lookout for ways you can serve others in your community too. When you do, you will be sharing the love God has freely bestowed on you.
I see Christ in others, and they can see Him in me.
(Child's name), may you know that God loves you so much. His love for you is so deep that He entrusted you with being His model in this world.
May you feel the weight of this responsibility, and may it also bring you great joy. Reflect God to everyone you meet through your words, actions, and attitudes.
May many people come to know, love, and serve God by watching your life and example.
---
As children are blessed, tell them they have the opportunity to also be a blessing to others. Encourage them to freely share the joy and love they have received from God by speaking His powerful life-changing words to others.
If you enjoyed this article, here are some others you might be interested in!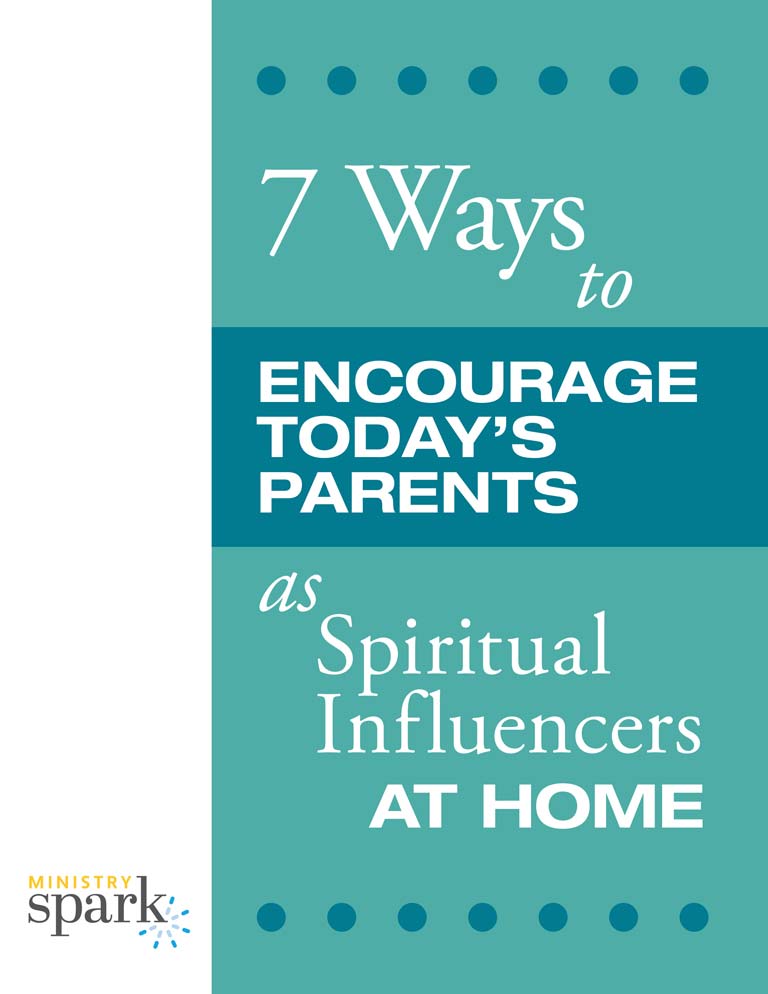 Ready to help parents create an environment for spiritual growth?
Get ready to help families with their most important task, in our guide from Ministry Spark: 7 Ways to Encourage Today's Parents as Spiritual Influencers at Home.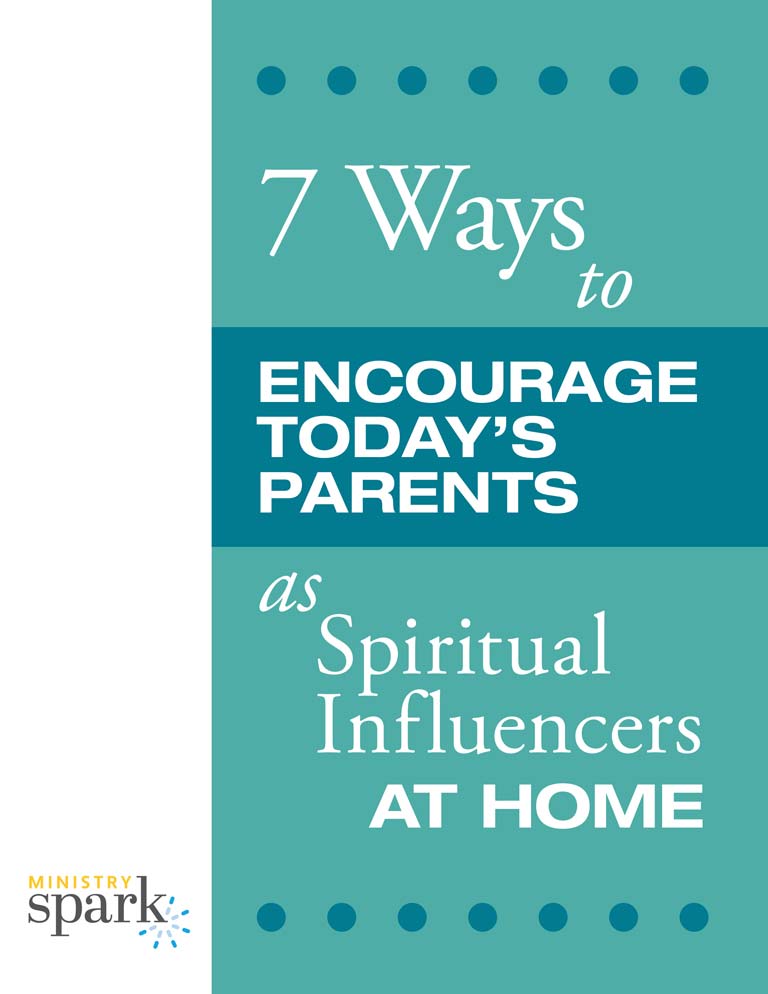 Ready to help parents create an environment for spiritual growth?
Get ready to help families with their most important task, in our guide from Ministry Spark: 7 Ways to Encourage Today's Parents as Spiritual Influencers at Home.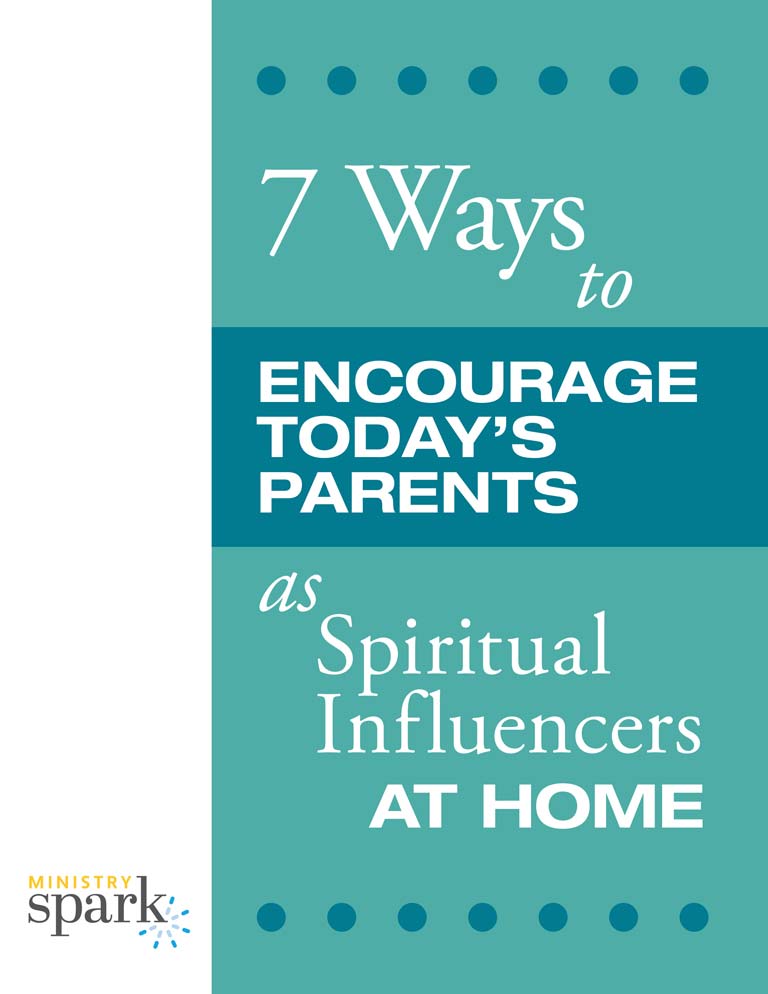 Ready to help parents create an environment for spiritual growth?
Get ready to help families with their most important task, in our guide from Ministry Spark: 7 Ways to Encourage Today's Parents as Spiritual Influencers at Home.