Joy to the World, the Lord has come! Looking for fun, easy Christmas crafts for kids that will get you and your students in the Christmas spirit?
Then look no further, because we've got you covered.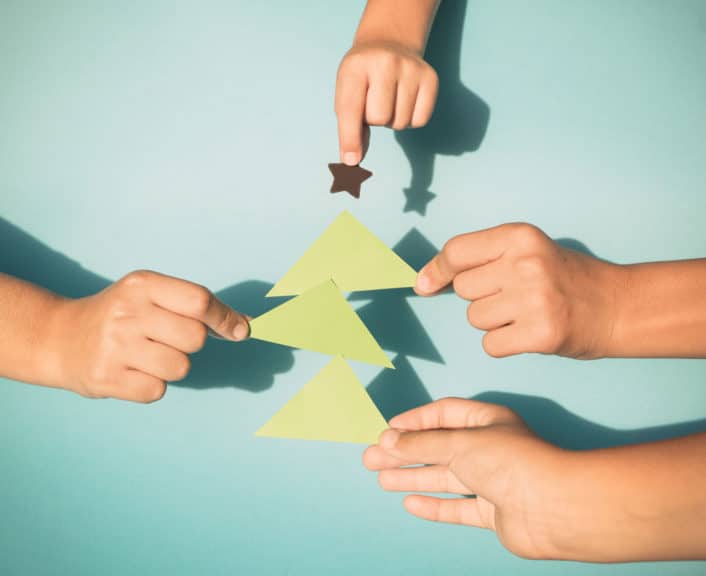 Use these Christmas crafts for kids so you can celebrate one of the most joyous times of the year!
Ornament Crafts
Making ornaments is a classic Christmas craft for kids that never disappoints. Check out these awesome ideas, and then get ready to decorate your tree!
Angel Crafts
Hark the herald angels sing "Glory to the newborn King"! Angels brought the good news of Jesus' birth and we can too. Check out these Christmas crafts for kids that do just that!
Nativity Scene Crafts
These Christmas crafts for kids will help teach about the story of Jesus' birth while having lots of fun. Kids will celebrate the newborn King!
Snow Globe Crafts
Nothing puts you in the Christmas spirit quite like shaking a snow globe and seeing a winter wonderland! Here are some homemade snow globe ideas.
Christmas Wreath Crafts
Decorating for Christmas is so much fun. Here are some ideas for making Christmas wreaths with your class!
Paper Plate Crafts
Crafts made out of paper plates are a go-to when it comes to children's crafts. Check out these creative Christmas crafts for kids—you'll be sure laugh along the way.
Candy Cane Crafts
What's better than being able to eat your craft supplies? Nothing! So, plan to pick up a few boxes of candy canes, and you'll be set to make these crafts.
Whichever Christmas crafts you choose to make this holiday season, remember that Jesus is the best gift of all. Ultimately, He is the reason we celebrate!
Merry Christmas!
For crafts, games, and holiday ideas, check out these Ministry Spark articles and resources:
Your heart beats for kids to know, love, and follow Jesus. And ours does too. Try any or all of our programs and lessons before you commit to buying. Check them out here.