Nurseries are a vital piece of the local church, providing a safe and loving environment for the youngest members of the community to grow. It is so important for us, as leaders, to create a space where children feel comfortable and welcome. When we develop an inviting atmosphere, we remove the anxiety from both parents and children and open the door for ministry to take place.
But where does this start? From the moment a family steps on-site, an opinion is already being formed. Take time to notice the initial details. Imagine you are a first-time guest and walk through your ministry from the parking lot to the nursery. Are the facilities clean? Were you able to find the nursery easily? Were you greeted by friendly faces?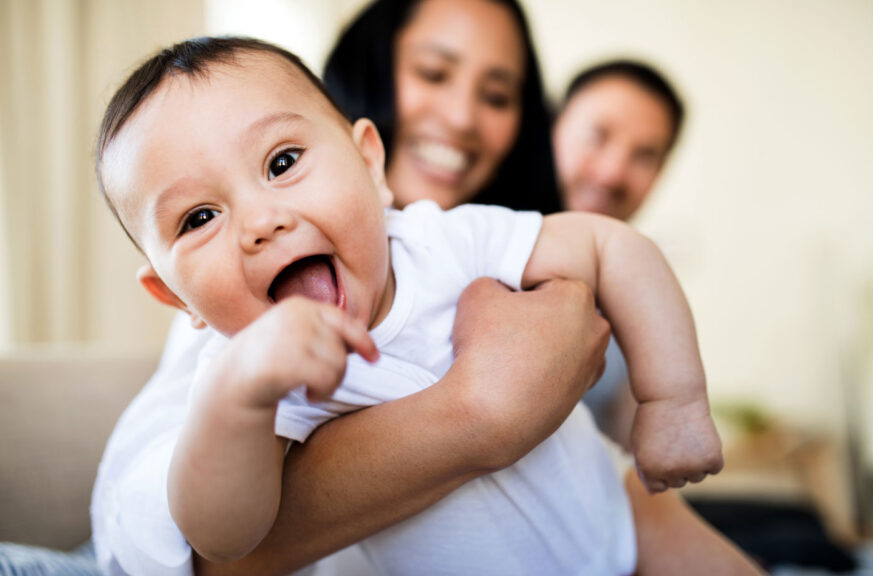 Upon arriving at the nursery, note the same things. Is care being given to the facilities? Are there age-appropriate toys for the children? Do the team members have everything they need to minister effectively?
Think of supplies not only for snacks, diaper changes, and naps—also consider the spiritual ministry. What kind of curriculum is provided? Are there clear instructions and plans for teaching, worship, and ministry? Making sure all these pieces are in place makes the process easier for everyone from the parent to the child, and even the ministry team.
Safety Measures
What kind of safety measures are in place? Parents need to know they are leaving their children in a place that is not only loving but also safe. There are some small but important steps we can implement to ensure the children's safety.
Start with the check-in process. There are several check-in systems available that print name badges for parents and children. The child gets a sticker with their name on it, and the parent gets the matching tag that must be presented at pick up in order for the child to leave the room.
The child's name tag is a great place to note any special instructions the parent may have regarding allergies, feeding instructions, etc. A color code system is a simple way to make sure leaders catch these important notes. For example, a green highlighter on the badge indicates an allergy; check the child's folder for more notes. A pink highlighter indicates there is someone who is not allowed to have contact with the child.
Create a system that works for your team and train them on these. Then have a set, safe location where all the more detailed notes can be found if the need should arise.
Environment
Make sure the parents get a chance to meet the team members who will be with their child. Having friendly faces at the door to greet the parents, welcome the child, and put everyone's minds at ease is a simple win.
Introduce the team members who will be ministering to the child. It helps if you can mention they are all background checked and trained to work with the children.
Next, show how well the facilities are prepared for ministry. Make sure there are designated places out of the reach of children for the diaper bags to be placed. Keep cleaning supplies in a locked cabinet that is easily available for the team members.
Parents should be able to look around the room and see that both cleanliness and safety are important, and still see where their child can feel comfortable and have fun.
Keep age-appropriate toys out for the kids. When space allows, setting up stations is an easy way to entertain multiple age groups or attention spans. You could include a book corner, a dress-up station, a quiet space with rockers, and a snack area complete with nursery-height tables and highchairs, depending on the age of the children in that room.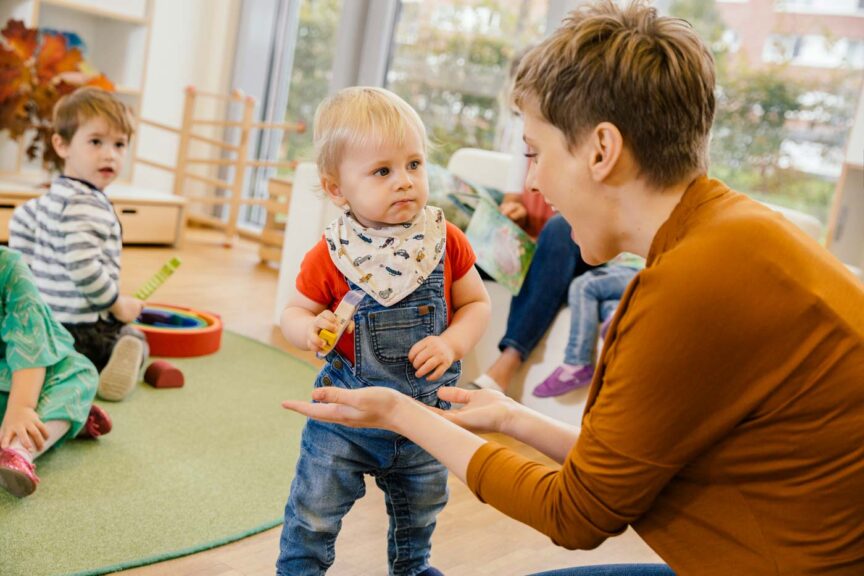 Spiritual Needs
When we can do things to reduce stress for the parents dropping off a child, we also put the child at ease. In all the safety processes and fun, we cannot forget the most important element of ministry. Place an emphasis on all children being able to learn about and love God. Knowing that a child's physical needs are met facilitates the process of ministering to their spiritual needs.
Our ultimate goal is to create an environment where kids learn about, love, and know God. There are a number of curriculums that assist with this. However, there are also a lot of practical things we can put in place—speaking blessings over every child during diaper changes, praying at snack time, when rocking a crying baby, singing, or praying over them.
Communication
It's important to communicate with parents what is taking place in the nursery so they can continue the ministry at home. The goal is to bring families closer to God as a whole and encourage at-home discipleship. This happens when we include parents in the ministry.
Pictures speak louder than words. Send pictures/videos to parents of ministry taking place in the nursery. (Be sure to only send photos of their child to them.) Allow them to see what God is doing. Not only does this encourage them in what is taking place, but it also empowers them to continue the ministry at home and could even inspire them to take part in serving in the future.
Building a thriving nursery ministry is important to the church as a whole. We get to provide children with a spiritual foundation they can build on for the rest of their lives. Take the steps necessary to pour into this ministry and watch as families grow together in their walk with the Lord.