I don't know about you, but when I understand the degree to which someone knows me and loves me, I tend to respond differently to them. If someone who hasn't walked with me gives me advice, I'm usually less likely to listen to or respond to their thoughts toward me.
But when my parents or my husband shares something with me, I am more apt to listen and to respond. I listen because I know the level of care they have for me. I listen because they've walked with me through many of my messes and circumstances.
It's the same way with God. When we paint a picture of an impersonal God who serves the world at a distance, our children are less likely to respond to His Word and what He's called each of us to.
But when they begin to know personally that He fully sees them, knows them, hears them, and loves them, they realize they can trust Him with everything. They are more apt to long for His guidance in all things. They are more apt to respond.
King Jesus
Jesus, who came humbly as a baby, conquered death as King, and forgives our sins as Savior—He is near to us today. He is our friend and redeemer—our rock and our salvation, He is everything we have ever needed and more than we will ever need.
He is the same yesterday, today, and forevermore. We can rely on Him in every season. And in every circumstance, He is faithful. His Word is alive and active, holding us each day.
Jesus is with us in our homes, churches, and classrooms. And more than anything, He desires relationship with each of us and the precious children in our care.
This relationship He seeks looks like relationship in the midst of … in the midst of culture … in the midst of joy … in the midst of hardship … you get the picture. He is with us in all things.
We serve a personal God who stands in our midst.
In the Midst of our Mess
In the garden, we see what it was like to walk alongside God. Adam and Eve were given responsibility to care for what God had created, and they had the privilege to walk alongside Him. Can you imagine?
As with most of us, they had a moment where they were tempted and did what God had asked them not to. We now know this as sin. However, I want to point out that even in their sin, God searched for them. He knew where they were, yet He called to them. He called them to Himself. (See Genesis 3).
Although Adam and Eve utterly messed up (who of us hasn't) and had to suffer the consequences of their fall, God already had a plan to draw His people back to Himself. That plan was Jesus.
In the midst of their embarrassment, shame, and failing, God clothed Adam and Eve. He covered their bodies. What a beautiful look at what was to come through His Son, Jesus. That we would be clothed by our God who stands with us in the midst of our mess. That He would call us to Himself.
May we boast in all He is and all He does.
And of course, as with anything we can make it sound simple. But simple language can really bring to light the most complex things in the world.
Scripture says:
"For consider your calling, brothers and sisters, that there were not many wise according to the flesh, not many mighty, not many noble; but God has chosen the foolish things of the world to shame the wise, and God has chosen the weak things of the world to shame the things which are strong, and the insignificant things of the world and the despised God has chosen, the things that are not, so that He may nullify the things that are, so that no human may boast before God. But it is due to Him that you are in Christ Jesus, who became to us wisdom from God, and righteousness and sanctification, and redemption, so that, just as it is written: 'Let the one who boasts, boast in the Lord.'"

1 Corinthians 1:26-31 NASB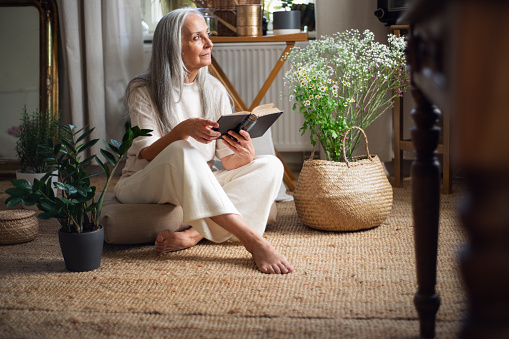 In the Midst of our Circumstance
As we move through Scripture, we see God "in the midst of" time and time again. One of my favorites recently is looking at the Exodus of the Israelites from Egypt. The Israelites had been slaves in Egypt for quite some time and there really seemed to be no hope of a life that could be any other way.
Until the moment when God called out to Moses. We see the battle Moses has within himself as he submits himself to I AM. When he follows in obedience, we see miracle after miracle as God moves on behalf of His people. He does amazing things (even in their complaining). And in all of this, we see the glimpse again of the parallel of what Jesus would do for us with His sacrificial covering for each of us.
You see, the plagues don't touch them, the darkness doesn't phase them, and He leads them by a pillar of cloud during the day and fire by night. When they had reached the Red Sea, and the Egyptians came rushing in, God's angel and the pillar of cloud moved behind His people, flooding light on them and darkness on the Egyptians. He didn't stop there … He parted the sea and the Israelites walked on dry ground to safety.
Brings Us to Himself
When they got to the other side, He still wasn't finished. He provided them with water and food. He showed them the way to go. And three months in, as He provided and they continued to complain in the wilderness, God told Moses to tell this to the people of Israel:
"You yourselves have seen what I did to Egypt, and how I carried you on eagles' wings and brought you to myself. Now if you obey me fully and keep my covenant, then out of all nations you will be my treasured possession. Although the whole earth is mine, you will be for me a kingdom of priests and a holy nation."

Exodus 19:4-6 NIVTM
In all of this, in all of these things, He says that He brought them to Himself. They don't need anything else. They don't need water, they don't need food—you name it—they don't need one thing because they are in the midst of I AM. He brought them to Himself. He provides.
Psalm 63:3 ESV says that the steadfast love of the Lord is better than life. He is better than anything you are facing or could ever face. All of it. The good, the bad. His love is better.
So much so, that 40 years into their journey we read in Deuteronomy 2:
The Lord your God has blessed you in all the work of your hands. He has watched over your journey through this vast wilderness. These forty years the Lord your God has been with you, and you have not lacked anything.

Deuteronomy 2:7 NIVTM
We serve a God who comes into the midst of our circumstances to draw us to Himself. It was true then … and it is still true now.
In the Midst of the World
As we move through Scripture, we see God's love letter to us play out as He walks and works in the midst of His people.
Beth Guckenberger, who some of you may know (and love!), was speaking once at David C Cook. She was speaking to a group of women when she brought up Caesarea Philippi and Matthew 16:13-20.
Now, I'm not going to say this as well as she did, but I'm hoping you'll catch the main point here in my cliff-notes version.
The people of Caesarea Philippi worshipped gods of the underworld (fertility gods, specifically, Pan) and had major sexual perversion. Also, in Caesarea Philippi there was a cliff with a hole that they believed the gods traveled through like a 'gate from Hell.' It was a whole thing. I encourage you to look it up!
Caesarea Philippi was also miles outside of where Jesus would normally teach, so it feels very intentional that He went there.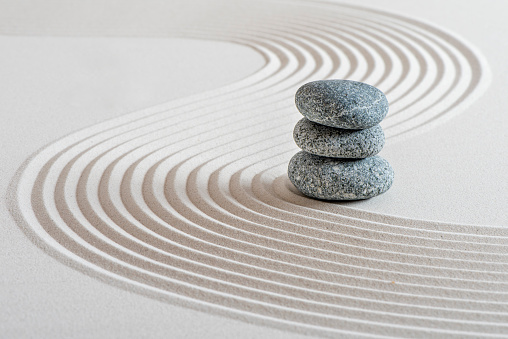 Jesus is Enough
And in Matthew 16:18-19 (NASB), this is where Jesus was when He said, "Upon this rock I will build My church; and the gates of Hades will not overpower it. I will give you the keys of the kingdom of heaven; and whatever you bind on earth shall have been bound in heaven, and whatever you loose on earth shall have been loosed in heaven."
Woah.
I wrote earlier about how Jesus offers us a relationship in the midst of. Here He addresses how He will build His Church. We all know that He is the Cornerstone—the foundation. But could He have been saying more?
Could He have been saying that He was going to build His Church in the midst of? In the midst of the world, a world full of sexual perversion, in a city that didn't welcome Him. And guess what! The gates of hell would not prevail. He is going to build His Church right next to the gates of hell, and they won't stand a chance.
Why? Because He is in our midst and He calls each of us to Himself.
In all of the discouragement we could experience as we look out, we have to remember that when we serve Jesus, He is constant, just as He was in Scripture. And concerning our kids, He is personal to them, just as He is to us.
In our Midst
This is why we need to do our best to introduce our kids in our ministries to Jesus. The one who knows them and loves them and leads them—who walks with them.
In every lesson, every story, every testimony, we should point to a personal God who cares deeply for each of them. So much so that He came so that we may live.
As they come to know Him, they will learn to trust Him. Because when they are with Him, He is with them—in the midst of anything that may come their way.
He wins. Jesus always wins. And He shows up in the most unlikely and sure places to remind us of who He is.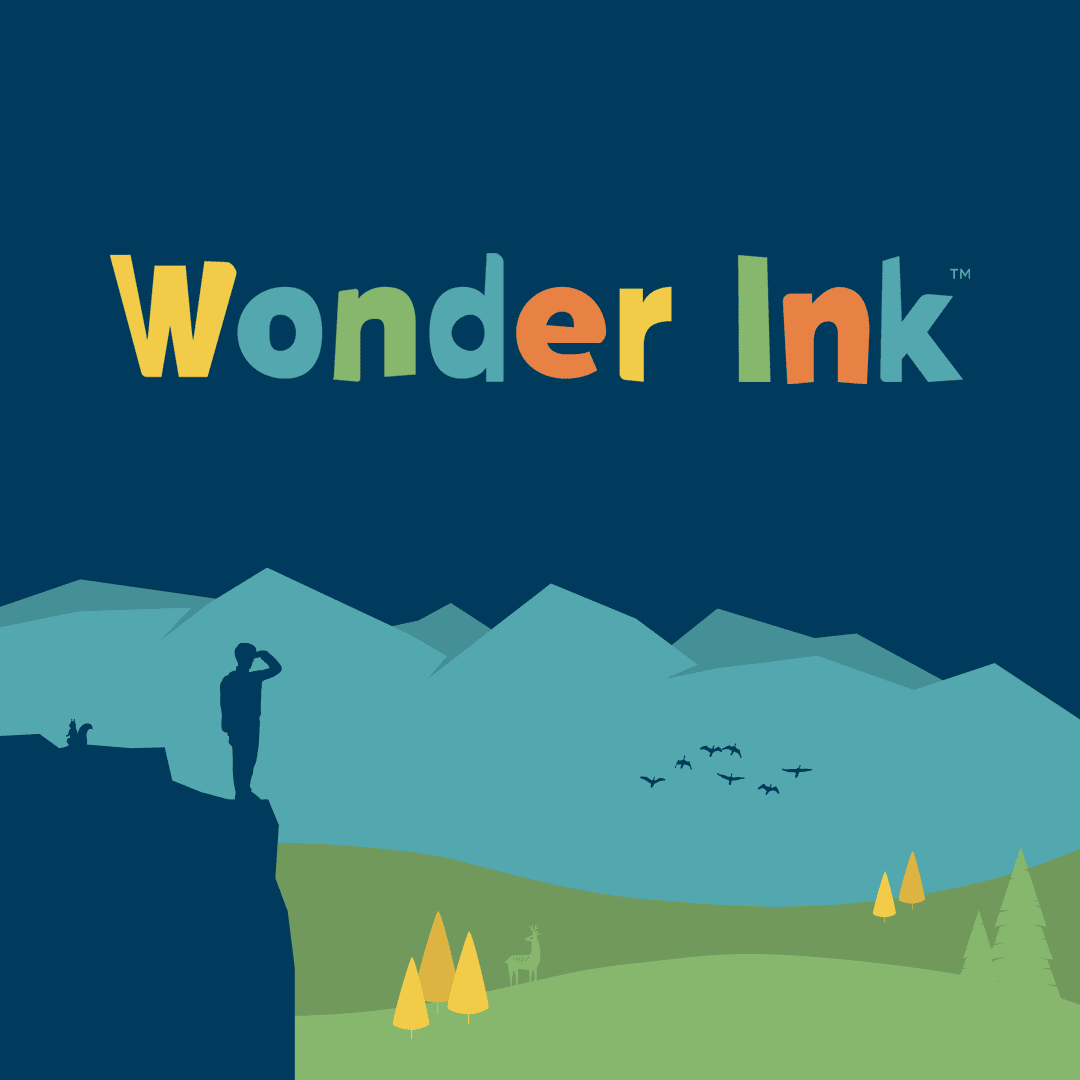 Wonder Ink
What if Sunday morning was just the starting point? Wonder Ink is a customizable digital curriculum and toolkit for creatively engaging kids and families in God's Word. Wonder Ink sparks curiosity and guides children on a journey of faith through the wonder of God.