As a student, I couldn't wait to become a mom. I would daydream about who God would bring for me to marry and the type of parent I would be. I wrote letters to my future husband in my journals and would often wonder if I have what it takes to be a good mom.
Fast forward now to 13 years of marriage and 3 beautiful girls. I still wonder if I have what it takes to parent my uniquely created children. Have my husband and I spent enough time discipling them? Have I done enough to prepare them to battle and overcome the difficulties they'll face on this side of heaven?
Parents as Partners
As a fellow Kids' Ministry leader, I know the importance of partnering with and equipping the parents of the kids we serve. The Bible is clear in Deuteronomy 6:4-9, Ephesians 6:4, Psalm 78:4, Joshua 24:15, Proverbs 22:6, and 2 Timothy 3:15 that God's plan for children has always been that parents would be the main disciple makers.
Realistically, as Reggie Joiner states, "compared to 40 hours of potential influence a church has with a kid each year, the average parent or guardian has 3,000 hours of potential influence in the life of their child each year."
On average, if a child were to attend church most every weekend, 11 years of Kids Ministry x 52 Sundays per year x .90 minutes of attendance = 515 hours. That's not even close. Parents have the most influence in their child's life simply because of the lifelong amount of time they have together.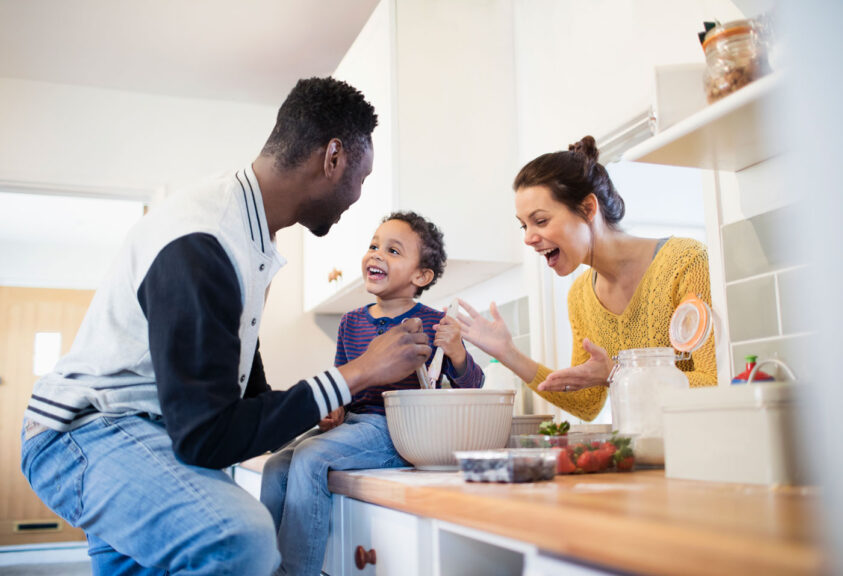 How Are We Doing?
How are we doing as kids' ministry leaders in partnering with parents and equipping them for ministry at home knowing it's critical in the faith development of kids?
In recent research done by Awana and 5 by 5 Agency, when asked how often children's ministry leaders are focusing specifically on equipping parents for ministry at home, there was a stark difference in priority. About a third of the leaders stated they focus on equipping parents weekly. 24.32% actively tried monthly. And about 20.18% responded that they focused seldom/never.
Of those that spent time weekly focusing on equipping parents, most of them (45.70%) spent only about 1-2 hours a week doing it. 83.75% spent that time providing parents with resources/materials and only 12.94% of parents reported that were using the resources provided.
Why are kids' ministry leaders spending such a small amount of time resourcing parents?
What can we do to improve?
Why are parents seldom using our resources and what are they looking for?
According to research done by Orange/Parent Cue and Arbor Research, what parents wanted and valued was the same for the general population of parents. This included the top three values: mental health, access to opportunities, and character development.
But the striking contrast between Christian parents and the general population of parents was the values of how they prioritize faith and relationships.
Tools
What are some unique ways kids' ministry leaders can resource and equip parents to do ministry at home to include those top values?
Strategize
Prioritize and train yourself and your team to address hard issues. One of the best trainings I personally received this year was on Social Emotional Learning. We discussed the "tips and tricks" we can use to help kids and parents learn and feel safe in our care. There was information on how to help others be more self-aware of their own emotions. We also learned ways to empower the people we serve to make responsible decisions.
Our team has a list of words we use to help kids with their mental health and help them accept their emotions. Instead of "bad" or "good" emotions, we call them "uncomfortable" or "comfortable" emotions. We do this to relieve the inner pressure kids feel and hopefully help their mental health. We also use this vocabulary during check-in. This is a time when parents might have high anxiety, especially when leaving crying children.
Our leaders inform parents that we will call (within a specific time limit so as to not traumatize the child) if we are unable to comfort the child. We also have created a "crying room" right across from our nursery rooms inside the kids' building where parents can stay to watch the service and be near their children. This empowered the parents to not only be the ones to show the babies that kids' church is a safe place but for our team to check in, build relationships, and equip our parents as they disciple their babies.
And in the room, we make sure to provide information on midweek classes and special events happening at church that they are invited to for more opportunities for faith and relationship building.
Maximize
One of the favorite things that came out from the season of ministry during the pandemic is the rise and practice of creative ways to reach the home. An effective way my team discovered was that parents wanted age-appropriate, fun, Bible-based videos/kids' content to watch at any time.
A unique thing we added to our videos was making them interactive. Instead of purely consuming the content, we put our "parent connect" questions into our videos. Then, as parents are driving home from church or gathering around the dinner table, they can turn on our video, pause, and have a conversation.
Parents can also scan a QR code to access the curriculum and additional praise or other age group videos at our website. We also created a Spotify playlist for all the songs that kids were learning during weekend services. This way parents could turn it on while they were driving around for extracurricular activities.
We took what we were already doing for the weekend ministry and maximized it by adding new platforms to provide opportunities for ministry at home. We started to sift everything we were spending our time on through that lens. Next, we evaluated to see how we could maximize what we were already doing for parents to use at home.
Get Relational to Increase Faith
God designed us to not do life alone. The evidence of family and the service and practice of the Christian community make the gospel a reality. One of my favorite things we do at my church is Jr. Leadership.
We invite 4th and 5th graders to commit for a length of time to dive into the Bible, learn what it means to be a servant leader, and get trained to serve the church and their home/community. On their last day of class, we have a big celebration where parents are invited to serve at one of our outreach opportunities. The kids are then invited to practice what they have learned and bless their parents.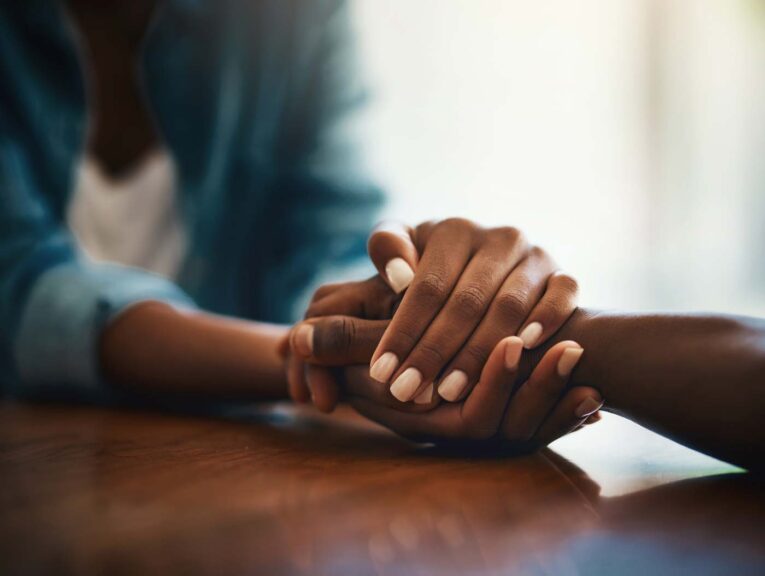 4th and 5th graders are invited to take hold of their parent's hands and spend time praying for them. They are called into growing their faith not only by serving the church but also by serving their home by praying for their parents. And let me tell you, there is not a dry eye in that room when our preteens do this.
Seeing children live out their faith with courage is one of the most inspiring experiences, especially for our parents to see. They witness the fruits of the partnership between the church and home.
Thank You
There are so many creative examples of ways to set parents up for success with ministry at home. I am in awe of how God has filled in so many of my weaknesses through the people that serve alongside me in kids' ministry.
I know as a parent, I have reaped the benefits from the relationship, resources, and opportunities kids' ministry has provided for every person in my family. So, if you haven't heard it today, thank YOU for continuing to strategically maximize your time to increase the faith and relationships in God's children.
Love,
A Fellow Mama (Parent) You are Equipping.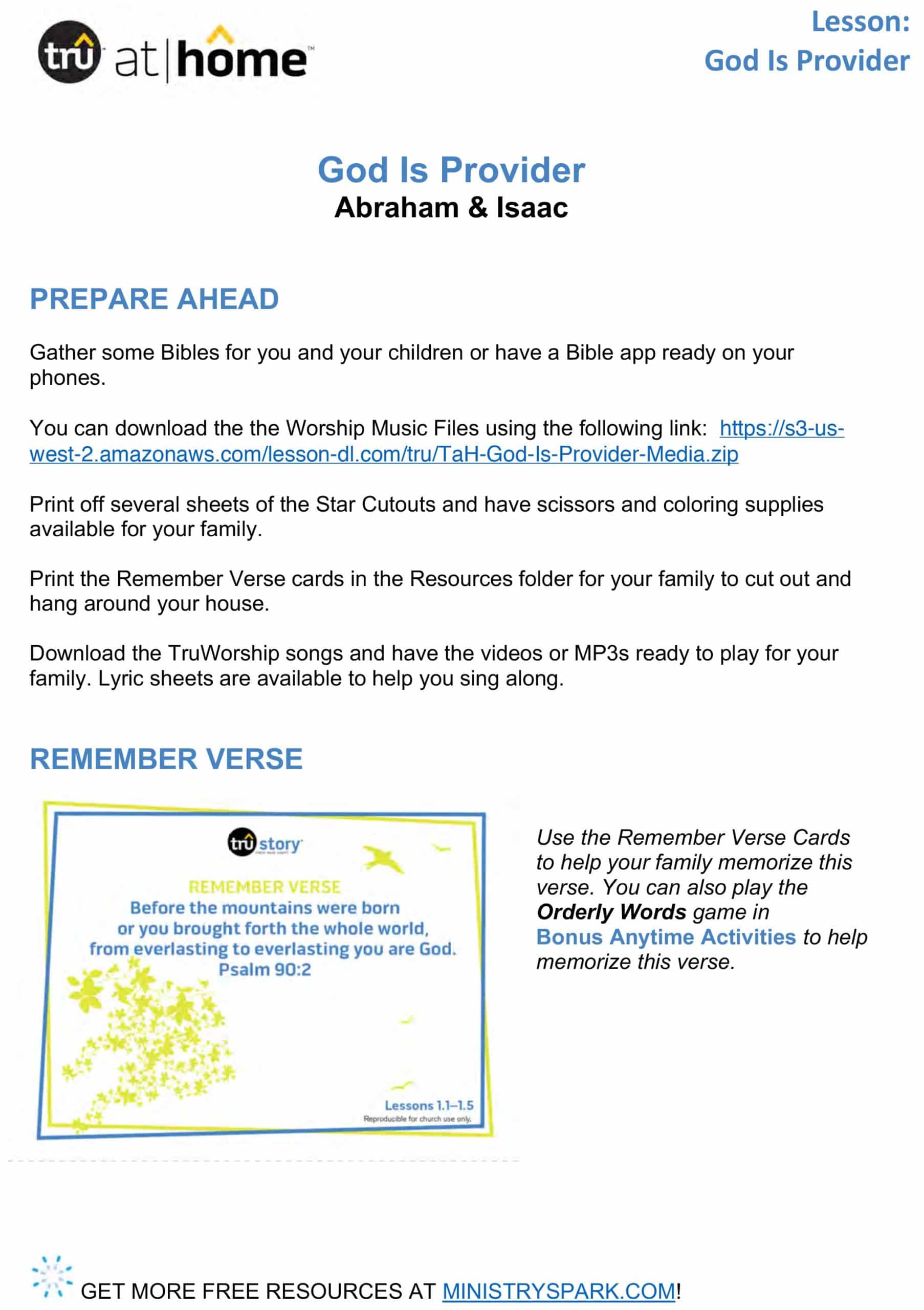 8 At-Home Lessons for Families
Based on lessons from Tru Ministry, Tru at Home gives families the resources to connect, investigate Scripture together, worship together, bless one another, and have activity time—all while discovering the attributes of God.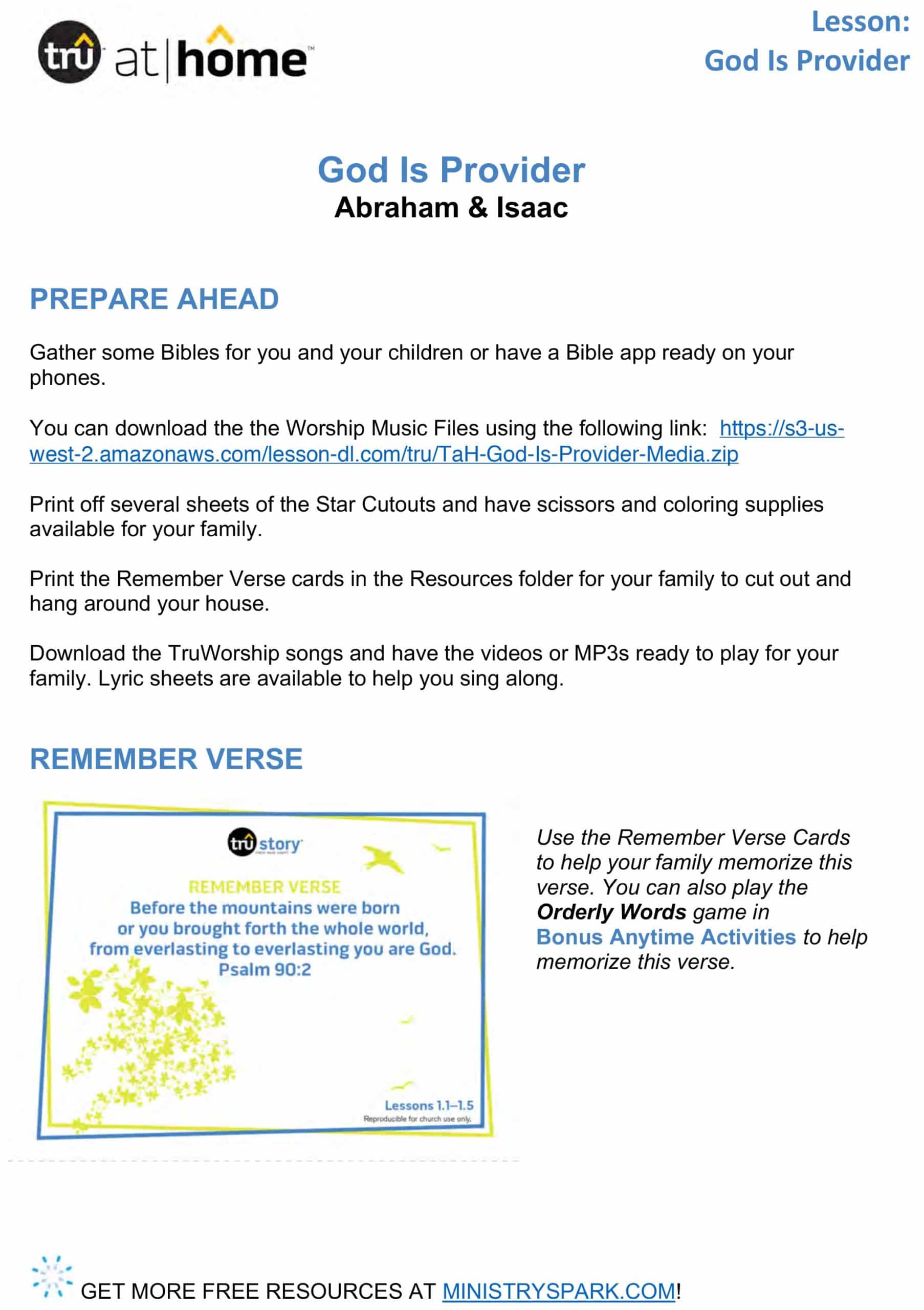 8 At-Home Lessons for Families
Based on lessons from Tru Ministry, Tru at Home gives families the resources to connect, investigate Scripture together, worship together, bless one another, and have activity time—all while discovering the attributes of God.
8 At-Home Lessons for Families
Based on lessons from Tru Ministry, Tru at Home gives families the resources to connect, investigate Scripture together, worship together, bless one another, and have activity time—all while discovering the attributes of God.