Editor's Note: This interview is adapted from our Ministry Spark webinar, Volunteer Discipleship: Creating Community that Lasts for ease of reading. You can watch the full webinar here.
I'm Gloria. I've been in kids', youth, and family ministries for 27 years now. Despite all the challenges, I really believe I have one of the best jobs in the world. What's better than sharing Jesus with kids, right? We get to help kids start their journeys with Jesus as soon as possible.
We have the best opportunity to shape this generation to be leaders today—not just tomorrow. And as I've been doing this longer, I've realized one of my passions is partnering with parents and volunteers to make this happen because I can't do this by myself.
I started my role as a director of family ministries at my church in mid-October of 2019.
My job was to relaunch the kids' and student ministries because the church was struggling there. Much of the family ministries team had been lost over the past few years. And then the pandemic hit just four months into my new role, and we went to stay-in-place.
Unforeseen Challenges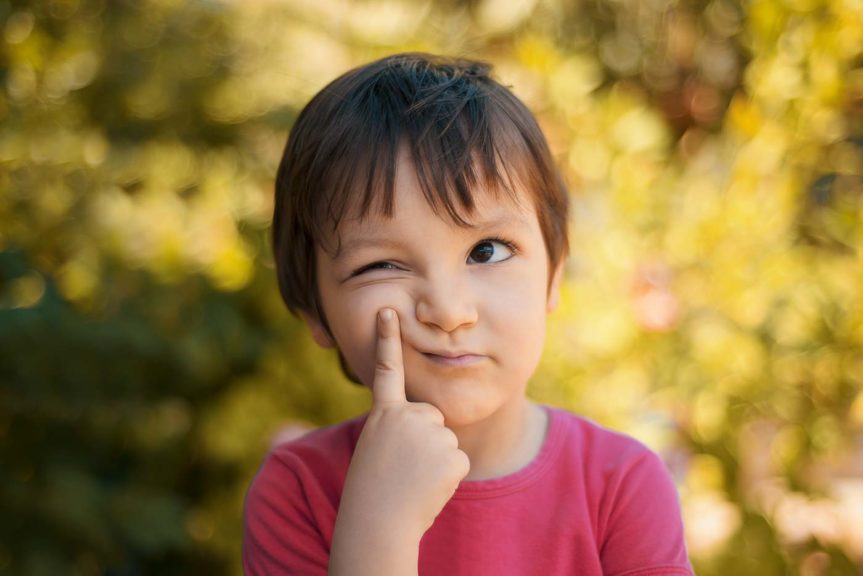 When everything came to a halt last March, I was in the middle of trying to hire a director of children's ministry. It never came to fruition because we went into a shutdown, and I literally had just hired the director of student ministries a week before we went into shutdown.
But what this meant was hiring a children's ministry director was on hold indefinitely, and it was my responsibility to make sure that we didn't miss a beat during the pandemic. And, of course, what we thought would be a few months has turned into over a year. I'm still working from home most of the time, and we're still building online lessons.
Pre-COVID, we had a little under 200 kids with 40 volunteers. January of 2020, I did a huge Say Yes campaign, which many of you guys are probably familiar with. And I had just finished onboarding about 25 volunteers, once again, a week before we went into shutdown. Most of our new volunteers never got to serve in the classroom beyond observation.
The reason I share this with you is because I don't want you thinking that I'm an expert. I wish I were, but I'm not. I've just been doing this a long time.
But I'm in the same seat as most of you. I'm struggling with volunteerism, and I'm guessing you guys are all here because you're looking for ways to grow your volunteers—both in number and in their commitment.
In California we're just now starting to open up more in-person services. And we haven't opened up in-person gathering for kids or students yet. While some of you have never closed doors physically, you're probably still dealing with having less volunteers during the pandemic.
The Importance of Relationship
And as I'm thinking about this one (very important) thing, I'm reminded that everything in the church, including volunteerism, must come down to discipleship. Because our main purpose as the global Church is to lead people to Christ and help them to become more like Him.
So, in the beginning of the shutdown, I reflected on leading at my last church. I had about 120 volunteers. And that felt way easier than the situation at my current church with about 65 volunteers. And I kept contemplating on why that is the case.
One answer kept coming up, and that was relationship. I had been at my previous church for over four years, and I had invested in people intentionally. And, of course, I didn't know all 120 of them intimately, but I made sure I had a meal or coffee with every single adult volunteer.
We had reached the point where I knew their stories, and they had heard mine. And now here I was at a new place starting to meet with some volunteers and parents, but there was no built-in relationship to build on. They had no reason to trust me.
I was facing multiple challenges.
I hadn't had time to share my vision for children's ministry.
I was new.
The culture left by previous leadership was very toxic.
Non-commitment and inconsistency were the foundations from previous leadership.
But even in challenges, we can still make great things happen.
It's About People
First thing, no matter how big or small your program is, it's always been about the people and not programs. If kids' ministry is going to be an environment that is most conducive to discipleship, then we need volunteers.
And if we want volunteers who invest in kids, especially over a longer period, then we need to first invest in them.
Let's be honest, we already don't have enough time. But this is so important because volunteerism is such an essential part of our ministry. It is one of my priorities that I invest my time in each week—I believe in delegating work that can be done by other people, so that I can focus on things that only I can do.
Focusing on volunteers is one of those things that my team and I have considered in the top three priorities. To do this, you don't do it by yourself because you can't get it all done by yourself.
You need a team. So, I'm going to share with you what I've done in the past.
You may have to tweak what I share with you to see what works best for you in your context. In our church, if there is a potential volunteer, they must meet with a ministry team member in person (or now maybe on Zoom). This allows us to get to know them, their, their faith journey, and their heart for serving.
Keep in Touch and Assign Coaches
And once they go through the onboarding process, one way we keep in touch with all of them is through a yearly check in. One easy way to do that is going out for a meal or coffee during their birthday month. You could invite some of the other volunteers so that you can continue to get to know one another.
With our student volunteers, because they're minors, we do a biannual student event to celebrate and build relationship with them.
We also have volunteer coaches assigned to each age group. The coaches are also volunteers, but they're seasoned, and they're the ones who have a weekly touchpoint with the volunteers within their age group. Each coach has anywhere from 3 to 10 volunteers under their leadership, and their heart is to really support and have relationship with the volunteers.
For example, a preschool coach at 10 o'clock service is the one who meets with the preschool volunteers 30 minutes before the service starts. And for the first 15 minutes, they go over some tips for leaders. They do some housekeeping stuff, and they pray with the volunteers.
It's not very much time because we want to be ready to receive kids 15 minutes before the service time starts. It goes by fast. But what I've observed in several of our co-taught times is that, over time, they become their own community that ends up doing life together.
Discipleship
I'm a huge believer in intergenerational ministry. What's beautiful about this is oftentimes our coaches are older, and we have people of all ages who are volunteering. Their community ranges from ages 15 to some even in their 70s. Many times, the coaches take it upon themselves to spend time with volunteers outside of the weekends or Sundays.
Before you know it, there's discipleship happening. It may not look formal, but what is discipleship? Discipleship is a process of becoming more like Jesus. And that happens often through relationships with other people that model and teach what that looks like.
Discipleship doesn't have to be formal, and it doesn't have to take place in only small groups or life groups or community groups, because it doesn't just happen through one channel. In our context, what I do is invest deeply into the coaches. They are the ones that we invite in for full training opportunities, such as conferences. They are also the ones that I have regular contact with.
Every weekend, I meet with coaches before they hold their meetings, and I support them the way they support the volunteers on their teams.
Discipleship needs to be cyclical. As the volunteers are discipled, they are also discipling kids. We don't want just warm bodies to meet an adult-to-kid ratio. Although I understand the desperation, we must resist that desperation of just filling a role.
We want invested volunteers, because they're not just there to teach lessons—they're there to teach individual human beings so that the kids can know and understand God's love for them.
Growing Volunteers with the Kids
And because our volunteers are teaching kids and not just the lessons, we find that many of our volunteers move up with their kids each year. For example, if they taught them in kindergarten, they would move up with them to first grade, so that they're not starting all over again.
We need to give our volunteers space and margin.
Have you had an experience when someone recognized that you were tired and weary, and they just extended grace to you? Maybe you took some time off to take care of yourself.
If you've ever had someone who recognized some of the needs that you had at a certain time, you know that it really is freeing.
It's a privilege that we get to journey with people—because they are children of God that He has placed in our community. Recognizing when or if they need a break is important in healthy community.
Recommitting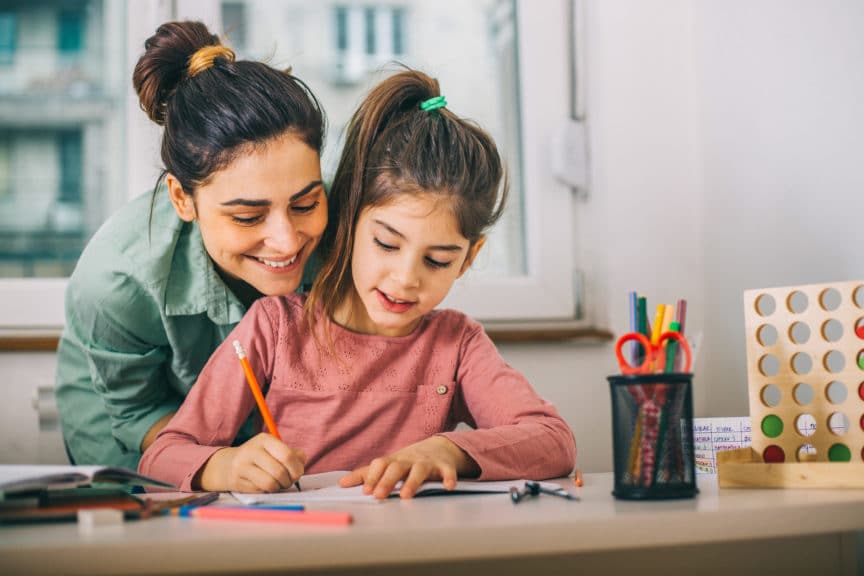 Every summer I always ask volunteers to recommit for the following academic year of our ministry. One of the expectations is for volunteers to be present 70% of the time for the year. That's approximately 36 Sundays. If your service is an hour long, that's 36 hours plus prep time and meetings. But that's only 36 hours that they get to have with kids.
If your service goes longer, maybe double that. But if they're unable to commit to 70% of the time, I ask them to consider being on our substitute list. We understand life gets crazy, and there will be exceptions, but it's important that the commitment level is known up front.
If at any time a volunteer needs to take some time off, all they need is to have conversation with us.
Also, if I see a pattern of absence, tardiness, or lack of preparation, I will ask to meet with them to see how they're doing, because I usually find that those patterns are symptoms of something deeper going on in their lives. So, again, I let them know I care about their wellbeing.
At the end of the day, if you're not well, you can't be well for other people.
They are not being disciplined or punished or penalized, but we talk about how we can best minister to them during this time and how we can help keep them accountable. Everyone needs that space for margin and understanding. And if you've been the recipient of that, you totally understand what I'm talking about.
Stay-in-Place Commitment
When I realized that we were going into stay-at-home for an indefinite amount of time last April, we decided that we were going to start online Zoom breakout groups for our kids. I sent a survey to our volunteers to share our plan for going forward and to ask them what their bandwidth was.
It was already a stressful time for many people. Most were at home with their kids doing distance learning. We asked them a series of questions such as:
Do you have the space to lead a Zoom group once a week for 30-45 minutes, depending on the age group?
Do you need to take a break?
Should I reach out to you again in 3, 6, or 12 months to see what your bandwidth is at that at that point?
Their health and wellbeing were a priority, and we were willing to work with whatever they had to offer because I wanted them to be in a good place.
We made it very clear that we wanted them to serve out of overflow, not out of guilt nor obligation. We had to have some crucial conversations and you know what—they're not always easy, and they're not always comfortable.
Create an Engaging and Empowering Culture
Create a culture that draws people. Have you ever heard of an organization having 200 volunteers? Probably not. That's rare.
Yes, volunteers expect to give, but they also expect to get something back. We often expect people to serve out of expression of their faith, which is true. That must be the main motivation.
But when you ask volunteers why they have stopped serving, even in the church, they give you the same reason as non-faith-based organizations. Some examples are:
They were disorganized.
I didn't feel valued.
They didn't really have anything for me when I showed up.
According to research done by JoingInUK.org, people who volunteer want to grow. They want a compelling experience and to make an impact. Seeing the difference that they're making in the lives of others gives them a sense of purpose and value. And what better purpose than to share the love of Jesus with kids?
People want voice. They want ease and experience. It's not enough for volunteers to know that they're doing good—they need to feel good doing it. They want to be recognized for their contribution. Hearing "thank you" is important. They want to know that their time and effort is making a difference.
The easier it is, the better it is. So, ask yourself a few questions:
Is it easy for your volunteers to get their lessons and supplies if you're using a planning tool?
Do you have volunteers who are not comfortable with technology?
How can you make their experience easier for them?
How can you support your volunteers?
What is it about your ministry that draws people?
Yes, it must be God's calling. But what makes them compelled to stay when there are many other volunteer opportunities within the church?
Recruiting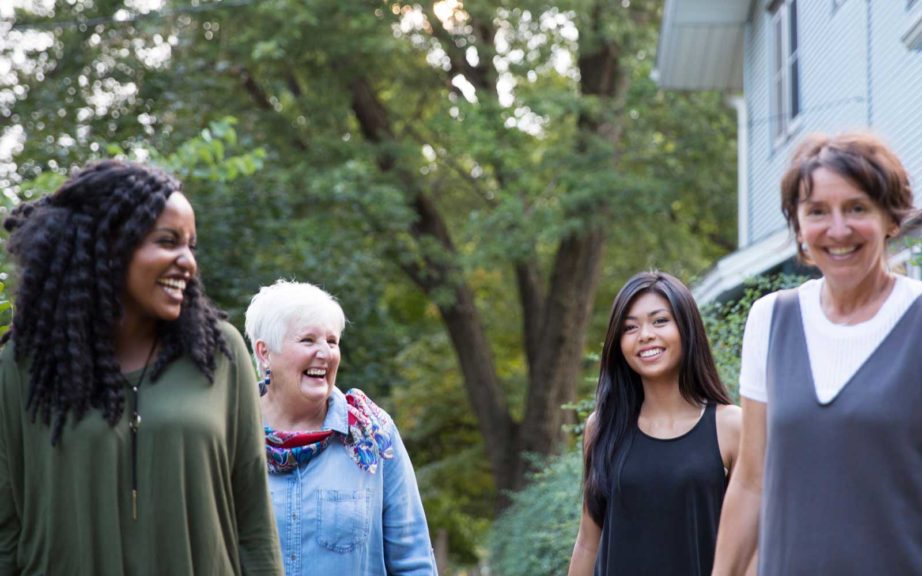 This brings me to the dreaded word: recruiting.
When we invite everyone, we invite no one. This is why the "come join our team recruitment announcement" doesn't work well. You may get some short-term yeses. But you won't get as many as if you were to make a personal invitation.
Why? Because if any warm body can do the job, then why should they? One of the number one reasons people don't volunteer is because they were never asked personally. We need to extend personal invitations.
One recruitment strategy I used was when we had big church events, I would scope out how people interacted with kids and each other during the event. Then you can say something like, Hey Jane, I feel like you have the gift of hospitality because I saw how you were so welcoming when people came. I'm just wondering if you would consider joining our welcome team or check-in tent team?
And I share what that job entails. As you do that, you need to also share the vision and not just the opportunity. Ultimately people are compelled by vision. People need to know where they're going and how to get there. There should be a vision that they can keep their eyes on.
Develop Relationships
I already talked about this a lot but want to share another story. I had a volunteer at my previous church who was committed to stay with the same group of kids until they went to preteen ministry.
She started with them in the three-year-old class, and she fell in love with them. She sent them postcards every month. I remember when she had moved up to kindergarten with them. I happened to be at the check-ins counter one week when this family came, and little Peter asked if Miss Lily was here today.
She understood the importance and the fun of growing up together with the same community. They don't have to start all over every year, but they just continued growing year after year.
People love serving with friends because it's way more fun. To create this effect, we want to partner with our current volunteers to recruit because there's already a relationship there. When our current volunteers invite their friends to serve with them, it's way more effective than what I can do by myself.
Whenever we do a recruiting campaign, we tell our current volunteers: "You guys have a job. It is to pray for one or two people that you can invite to join our team." Now, even if only half of them make the ask, and half of that half say yes, that's already 25% more people than we had before.
Final Sendoff
Lastly, I'm using COVID as an excuse to reshape and relaunch our kids' and student ministries. Things have been so weird and crazy this past year, that this feels like the perfect time to change anything about your ministry and your culture that wasn't working before.
For some reason, our brains do this weird thing to us, and we get nostalgic about the good old days. And we start to think it was so great, even if it wasn't.
So, this is the opportunity to ask your previous and current volunteers about what was working and what wasn't. Keep doing whatever was working and change whatever wasn't.
I'm not an expert, and I'm still learning. I'm still making mistakes as I go along. And I'm in the trenches with you. Even when we don't have all the answers, it's so awesome looking for answers along with all of you.