When we think about engagement, that's more than opening a door. There should be a strategy around engagement. We have to look at that intentional engagement and where the connection points are in our weekend church services.
Let's begin by thinking about a weekend service versus a weekend experience. Every church in the country had a weekend service, but not every church had an experience. Services get attended but experiences get talked about.
If we can create a weekend experience that will keep unchurched people coming, eventually they will hear the gospel. And we all know the gospel can change their lives. So, when we think about what that looks like, two of the biggest pieces of creating an experience versus a service are the hospitality strategy and the service flow.
And this goes all the way from your nursery to your children's ministry to your youth ministry to your adult worship services.
Hospitality
Your hospitality strategy has to be more than just opening doors—it has to be very intentional. The number one reason people come back to church for a second time is based on the friendliness of the church. That is defined as the number of conversations that people have with them while they're in the room.
So, we know that hospitality in the context of COVID-19 may look a little different, but I think we need to be wise enough to build a strategy where we can have that right engagement to show them the love of Jesus. Loving people where they are and as they are should flow into your church content and context.
Service Flow
The second piece is service flow. Many churches have a service that is super clunky.
When we think about the weekend experience, we need think about what it looks like from the time a person gets out of the car, to the time the first song starts, to the message, to the ministry opportunities available as an avenue to respond to the gospel. And the exit matters too.
Imagine you're at a service. As soon as the countdown stops and the first song starts, it feels like a swimming pool is filling and everything's flowing. But the moment there's a dead spot, the moment there's a weird pause, the pool is drained out; and then you're working overtime to fill it back up again.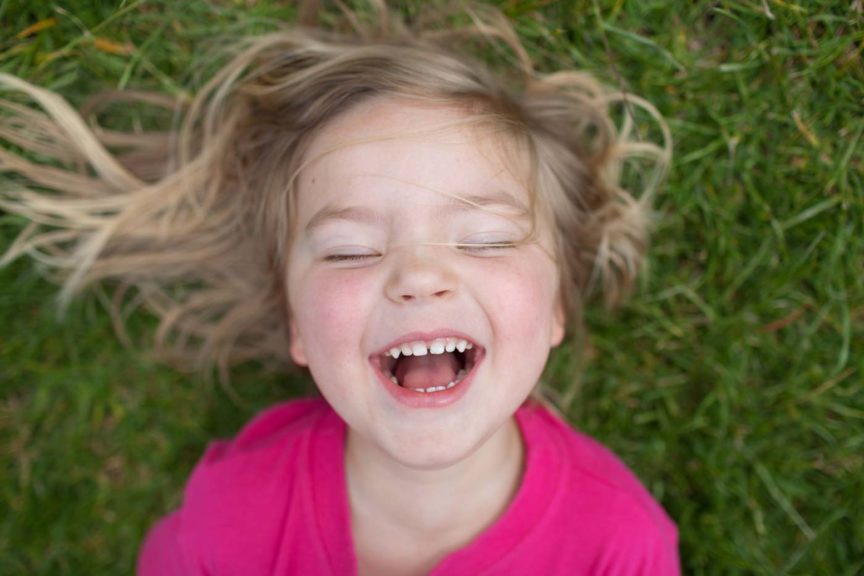 And so, creating that full experience is what is helpful for getting people to want to come back—whether digitally or in person.
I went to a restaurant called The Peddler last night. So, the thing I loved about The Peddler is that even though the food was phenomenal, the service was amazing. The hospitality was amazing. So, honestly, even if the food hadn't been that good, I would go back just because of the experience I had.
So, when you think about weekend experience, think about that. You're creating something that's going to compel people who aren't Christians, or maybe they are, to come back again. Because as we all know, Jesus says in Matthew 13, the Gospel is seed and sometimes we see germination happen instantly.
But many times, it takes time for that seed to get into the heart of man, just because of the thorns and the stones and the hard ground. And it takes time to make that happen. Think about that when you lay out your service flows.
Leadership
Another core issue that we're seeing in churches—especially in the context of COVID-19—is the lack of leaders. At the Unstuck Group, we say that every church should have one leader for every 11 people in attendance. We know that churches in decline typically have one leader for every 22 to 25 people in attendance.
When there's a lack of leadership, there's a lack of movement. And a lot of the times what we hear from pastors is either people are lazy, they're just not committed, or they don't have the right people in the building.
What this actually usually means is that the pastor and leadership has not cast a clear vision for the church.
But here's a really great thought: What if God knows what He's doing and what if the people in your building on the weekend are the people that God wants to use to take your ministry to the next level in order to reach people for Jesus?
I'm pretty sure God knew COVID was coming. I'm pretty sure He also knows who's in your building.
Buried Treasure
In reference to buried treasure, I got this idea from Matthew 13:44. I believe Jesus says the kingdom of Heaven is like a man who found a treasure in a field. He buried it and then He went, sold everything he had, and bought the entire field.
"The kingdom of heaven is like treasure hidden in a field. When a man found it, he hid it again, and then in his joy went and sold all he had and bought that field."

Matthew 13:44 NIV™
When I read that, I had a couple of questions. I mean, we know it's a picture of redemption, the literal meaning, but there are a couple of things here that we can dig into.
Why didn't the guy in the parable take the money and run?
Why was the field for sale?
More than Land
We know from Naboth and Ahab that when he was asked to sell his property, he says no because it's a spiritual inheritance. We all know that real estate in Israel is not real estate.
So, Jesus is talking to Jewish people in this parable. So, I think that that's also important to understand. Here we have in the parable a piece of land with buried treasure, and we have someone who bought the entire land. But why?
And my answer is—what if there's more buried treasure in the field? Do you, on Sundays, look at your congregation and think this is a lot of real estate, yet there's not really a lot of value here? But what if everything you need to take your church to the next level is already there?
You just have to be willing to dig it out.
Leadership Development
One of the first pieces we have to discover in order to develop leaders, is the hidden treasure in our field. The problem with most churches is when we think about leadership development, the typical tendency for pastors is we go try to find leaders and put them in position.
There's a big difference between finding leaders and developing leaders.
Jesus did not find Peter, the apostle. He found Peter, the fishermen who smelled like fish and cussed a little bit. And then Jesus developed him into the apostle and solid leader that he became in the book of Acts.
We need a strategy to discover people who don't already look like leaders.
There was a time at a church where I was a lead pastor that I needed someone to set up an inflatable, and the person in charge didn't show up. (I'm sure none of you have that problem.)
So, there was a guy in our church named Ron, and Ron was in a recovery program. He's recovering from meth addiction. And I remember asking, "Ron, can you please go get the inflatables set up, plugged in, and staked down?"
He said, "Sure."
He's a Leader
I checked on him 15 minutes later, and I saw him outside of the front of the church yard, leaning against the church, smoking a cigarette, watching three other guys put it up. And I thought this guy is a leader.
We need opportunities when we can discover people and give them the opportunity to lead. Once we do discover people, we have to be willing to excavate. If you're going to dig for buried treasure, you have to be willing to deal with the dirt.
And for example, with Ron, it took some time because he had a meth addiction. But it might be marital. It could just be new in their faith.
This is where we become relational.
So, I brought Ron in my small group and then moved him into a leadership position. Today he is leading a recovery ministry.
Relationship in Development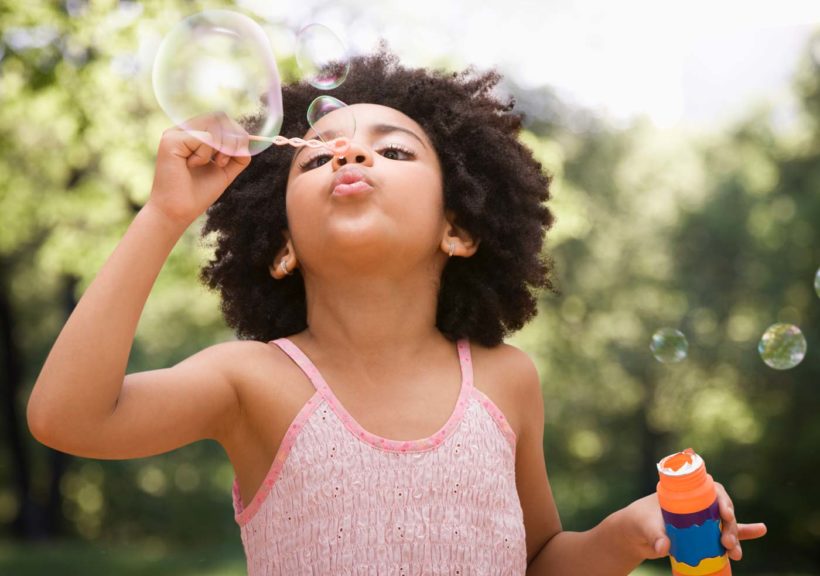 Excavation is important before we get to the polishing. This is where mentoring comes into a leadership huddle.
And this is the mission of what the apostle Paul talks about in 2 Timothy. Paul says to Timothy, Timothy, I've discovered you, and I'm going to pass on to you the things that have been passed on to me. I'm going to polish you so that you can pass them on to others who will do the same.
By doing this, you have this wonderful cycle built. You pour into people—you polish and mentor them.
Mission in Development
And then it has to be the within your mission.
For example, in addition to leading the small group ministry, a leader's goal should be to find someone else and bring them alongside. We have to be laser focused, clear on the mission. And the mission is to discover others. It is kind of like the bird versus the egg.
The birds are awesome when they come into your church, but you've got to look for the egg. You've got to look for the good eggs that you can develop and bring into leadership.
Discipleship Path
The discipleship path is always one of the top five core issues in churches. The discipleship path is basically the idea that discipleship is not a program—it's a journey to be taken.
We know the pastor can't make disciples from behind the pulpit because Jesus didn't. He chose 12 instead of 1200, and He did life with them.
And while we know that you really can't make disciples through preaching, the question we have to answer is how do we shut the back door of our churches to encourage people to stay?
The answer is a path so that when people come to church on Sunday, they have the right next step they can take that will begin them on a journey to find and follow Jesus more deeply.
The Cycle
Typically for most people, Sunday morning is the usual front door. People usually come for one of a few reasons. Either they are church shopping, church hopping, a life crisis happened, or they're invited by a friend. The latter one is the most impactful.
If we were to ask the majority of churches what their next step is after becoming a first-time guest, they would say, they get a coffee mug or whatever. Now they become a returning guest. Then what's their next step? And we know that from a lot of churches, that their next step is to come to a membership class.
And the problem with that is that makes a lot of sense to Baptist Billy and Methodist Martha. But if it's the unchurched person—PBR drinking guy whose wife just left him and his dog just died—and someone said, the church membership is his next step, it wouldn't work. Especially since he doesn't know the difference between job and Job.
We have to figure out what these steps look like. And when we think about helping people begin to find and follow Jesus, this will give pastors an opportunity to think about guests returning and staying.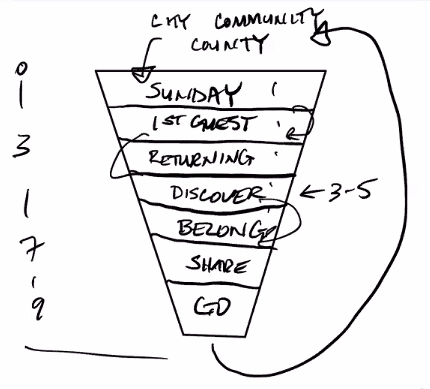 Discover the Church
The first thing they really need to do is to discover who we are as a church. What do those next steps look like, or where can they discover what they look like? I'm talking about easy steps where there's not a classroom. I'm talking steps that take 5 minutes.
Discover. Share. Go.
The next steps come after they discover that they belong. And once they belong, we want them to share. And once they share it, we want them to go.
You might be asking where do you want them to go?
So think about this. As they begin to discover who we are as a church, there will typically be three to five steps to make that happen. And, typically, this is a scale of 0-9 weeks of attending.
By the time they go through this, especially since people only attend 2 1/2 times a month, I think it's less than that now, since COVID happened, it will take time. But once they discover who we are, we want them to belong by being in a relationship of either a small group or serving. We want them to share their time, talent, and treasure.
But the big idea is they go back into their city or community and invite someone else to the weekend experience. And when the pastor says, "Hey, if you're a first-time guest, we would love to meet you at the next step station."
Follow Me
We want that person to use the F word that Jesus used. Follow me. The person who had been through all the steps looks at their friend and says, "I'll go with you."
And when they come back a second time and the pastor says, "Hey, we would love for you to learn a little bit more about our church. Let's spend 15 minutes together." The friend is going to say, follow me. I'll go with you. Hey, you should come to a small group. Follow me. You should serve. Follow me, serve with me at the coffee bar.
Impact of Discipleship
What happens is you have this exponential thing happening, and the most important thing about this is when you build this people follow it well.
When I implemented this in our church, I would have people coming to me saying, I am so sick and tired of coming to this class. I've invited four people, and I've come with them every time. That's a win because when relationship exists, accountability heightens and so does commitment.
And the other thing we know is that if your strategic calendar is right and you have a healthy culture, the average attender will invite 5 people in a 12-month period to a weekend experience. Out of the 5, only 3 will come back.
This is slow growth, but it's healthy growth because it's Gospel growth. People are finding and following Jesus.
Now that's not the only way to make disciples. Every church should have a path that works for them. This is what shuts the back door and brings retention—and most importantly fulfills the mission that Jesus gave each of us.
People are coming today to check you out to find answers because they're discouraged, and they're defeated. Be ready!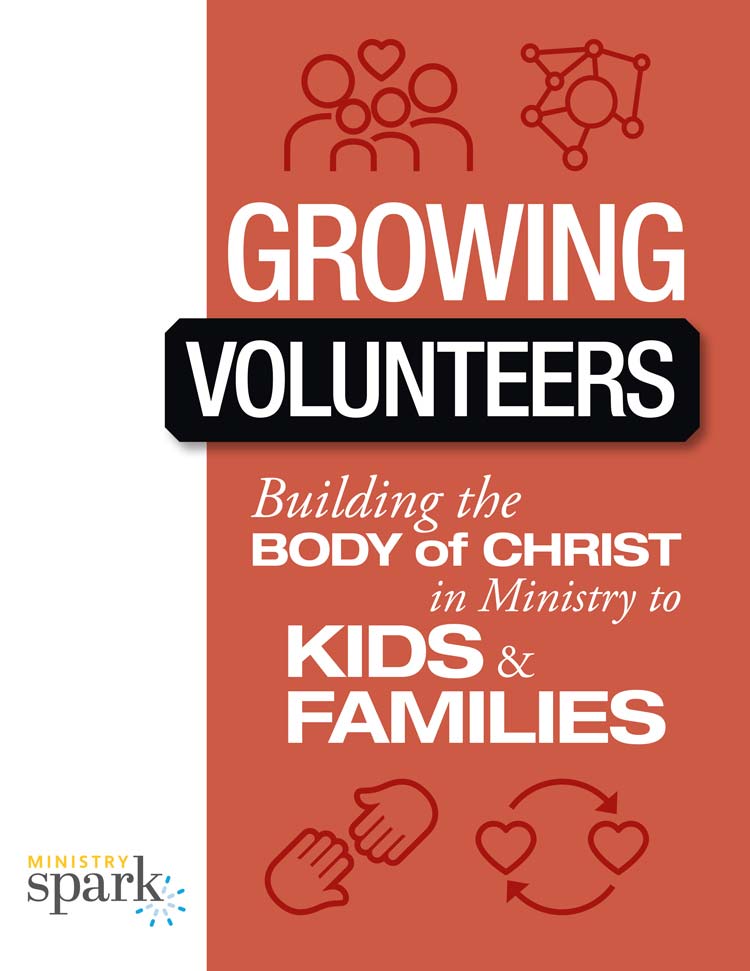 Growing Volunteers: Building the Body of Christ in Ministry to Kids and Families
Ministry coach Byron Ragains empowers you minister TO your volunteers, not just through them. It's a game changer!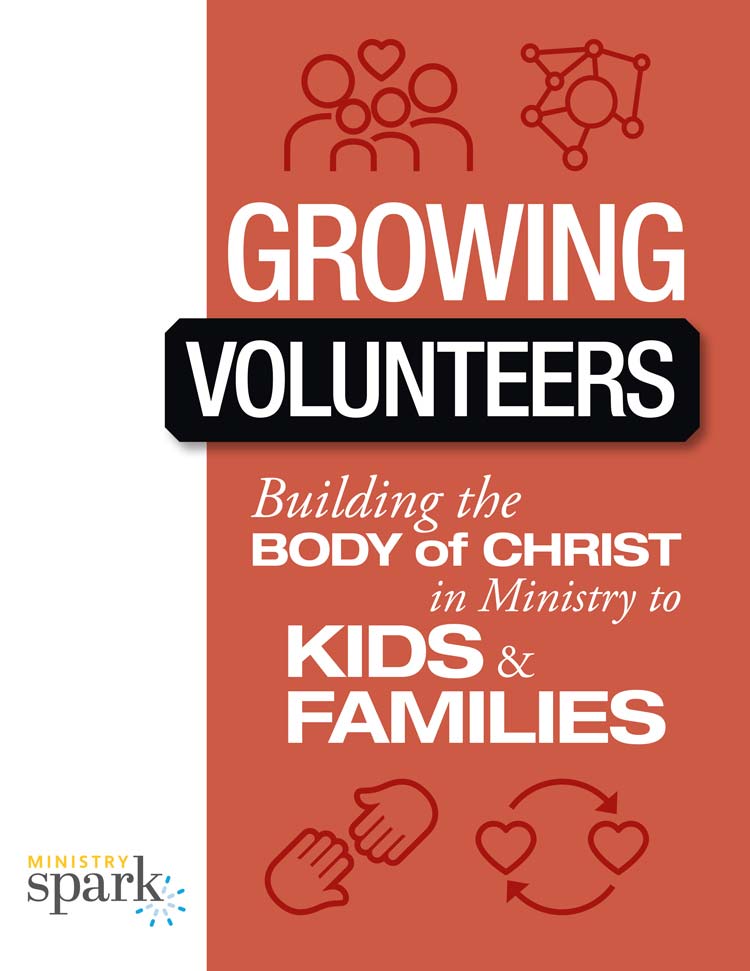 Growing Volunteers: Building the Body of Christ in Ministry to Kids and Families
Ministry coach Byron Ragains empowers you minister TO your volunteers, not just through them. It's a game changer!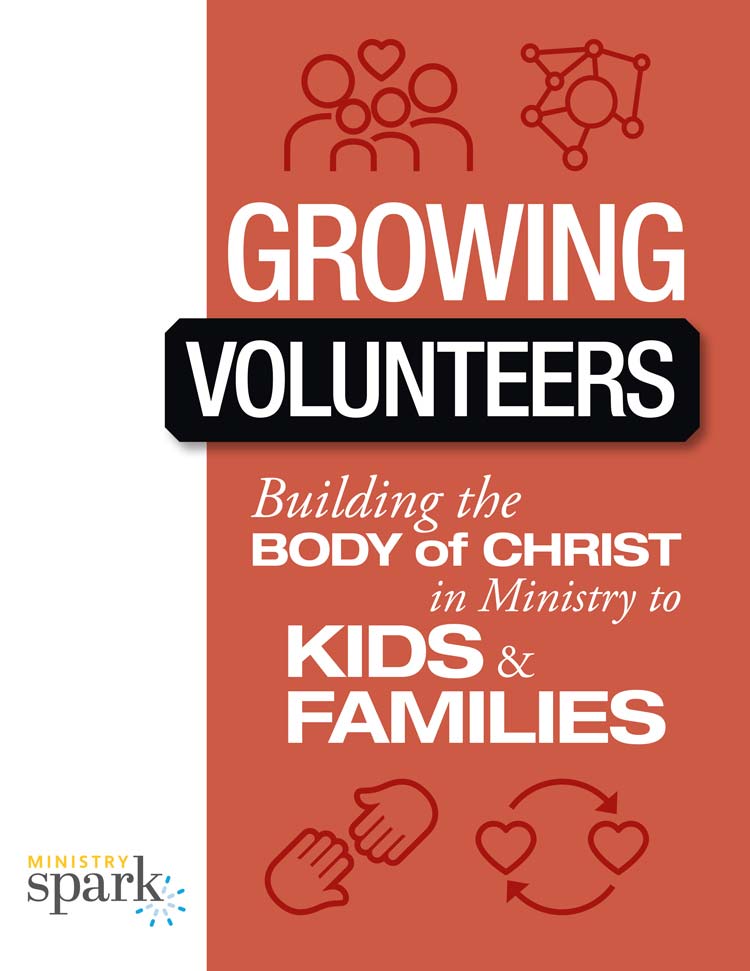 Growing Volunteers: Building the Body of Christ in Ministry to Kids and Families
Ministry coach Byron Ragains empowers you minister TO your volunteers, not just through them. It's a game changer!