The pandemic gave me an unexpected gift. For the past 15 years, I have been dreaming of ways to partner with parents to more effectively minister to their children. I have tried everything I could think of in my ministry.
I have sent weekly emails to parents that summarize what their kids are learning every weekend and give suggestions for how they can have conversations at home to reemphasize the Bible truths. At times, I have sent home parent pages to equip them with additional activities for midweek. I even sent emails of take-home pages that featured the upcoming lesson so the parents would be the first ones to share the Bible truths, and the church became the reinforcers.
We moved away from children's ministry events, and we started family ministry events. It had always been my dream for parents to be the primary faith builders for their kids, and I tried anything and everything I could think of to make that happen. However, it just felt like I was grasping at straws.
Finding Connection Apart
When we got the news that we would all have to stay at home and there would be no in-person gatherings, I immediately went into maintenance mode by providing online lessons. Initially, I was just hoping to keep people connected to our ministry until we could gather once again. However, once we realized that we would be staying home a lot longer than we had initially anticipated, we knew right away that we needed to change our strategy.
This time of uncertainty came with an additional unique challenge for me personally. I am a firm believer that ministry is most effective in the context of relationships. However, I had only been at the church for 4 months before the pandemic shutdown, which meant I had a short time to meet—let alone get to know—volunteers and families.
It was challenging to get a pulse on where our families were.
Since I hadn't met most families, I sent an email to everyone on the list and asked for their felt needs at this time. It was clear that the 100+ families were all over the map. Some are essential workers, and they are in survival mode. Some are pulling their hair out because they're now at home with their children 24/7. And some are working from home and need ways to keep their children engaged in something other than screens.
Equipping without Burden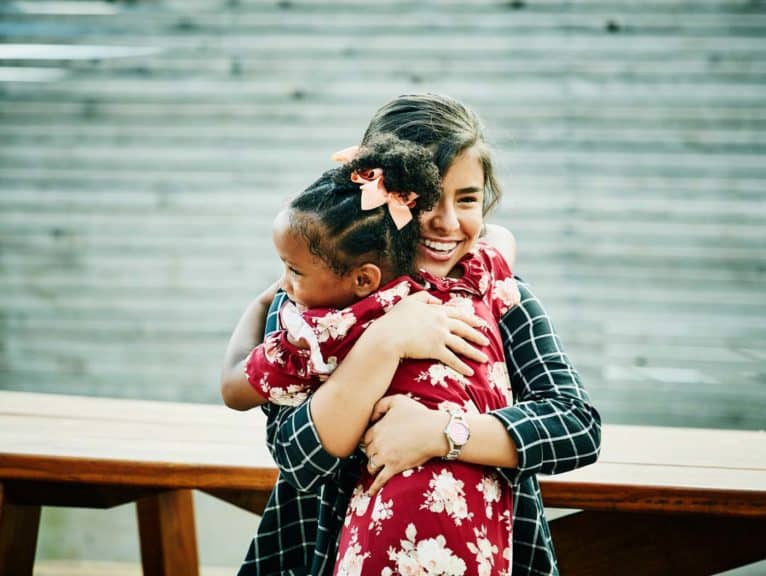 Our heart is to best equip and support families without added burden during an already stressful time. To do this, we took the following steps.
1. We Communicated our Intent
First, we communicated our intent to the parents in our ministry.
We made it very clear that we don't want to add additional stress or guilt.
2. We Worked to Meet Varying Needs
Then we worked on how to meet a variety of needs while staying sane on our end. What we came up with isn't perfect, but it's what has worked for us. We created weekly early childhood and elementary online lessons that are approximately 15 minutes long.
Due to our limited media staff, we turned to already-produced music videos and Bible lessons and made sure we obtained proper permission to use them. Then we drafted weekly lesson guides with up to 8 activities (don't panic! I'll explain why we included so many activities).
Also, we started 30–40-minute Zoom breakouts on Sunday mornings with our volunteers. This plan may sound overwhelming, but the purpose was to give parents options to fit their lifestyle and life stage.
3. We Communicated Again
Once again, we made it crystal clear that these options exist to support and equip parents—not to overburden them. At a minimum, they can have their kids watch the 15-minute video lesson available on-demand throughout the week, which is activity one in the lesson guide (we don't archive online due to copyright agreements).
However, if they are inspired and have the bandwidth to do more with their kids, we recommend the next 3 activities that consist of discussion questions for comprehension, key verse, and prayer. The discussions include both closed and open-ended questions, which can lead to deep, rich time together.
Next is reviewing the key verse for understanding and memorization, and they end with a simple prayer prompt. Some parents end here. However, we have let them know that we have provided 4-6 additional activities if they would like more ideas to keep their kids engaged and reinforce the Bible lessons throughout the week.
We have been intentional in crafting activities that require easy-to-find items around the house, that are age-appropriate, engaging, and even sometimes challenging. They can also join us for a bi-weekly zoom breakout when we go over the lesson with Zoom-appropriate activities where kids get to see their peers and interact over a computer screen.
It Becomes Clearer with Time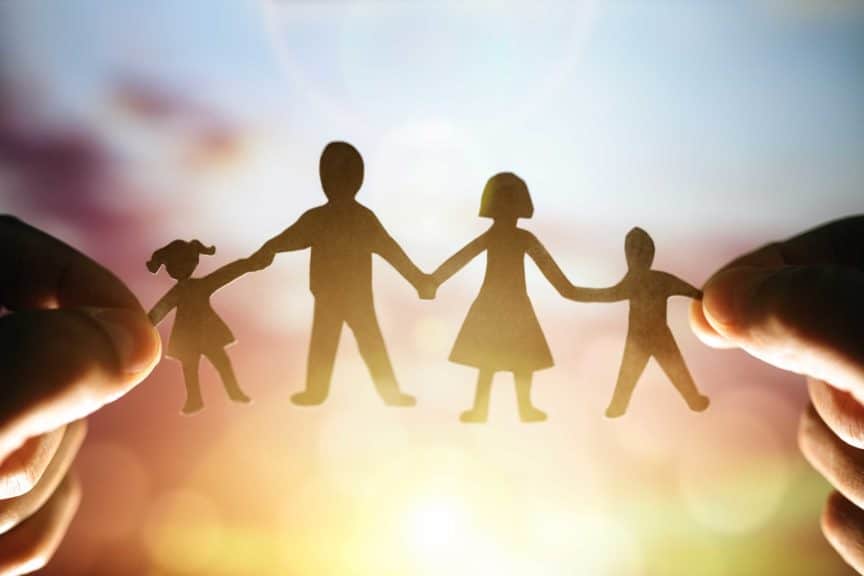 Initially, it was hard to gauge where the families were. The only indications I had were weekly video views and periodic emails with photos of kids doing activities. However, about 5 months into the pandemic, we decided to do pick-ups and drop-offs for VBS.
That's when I started hearing stories from parents.
A handful of parents shared that they had not skipped a single week of Bible lessons since the pandemic. They felt more engaged with the church than before the pandemic when they would miss church quite often due to sports and other engagements. Some shared that they have found a new passion for teaching their kids.
Some were surprised by how much they were learning from the Bible. Best of all, a few parents have shared with me that they have a better insight into where their kids are in their faith journey! Talk about music to my ears!
Pre-covid, it was easier to outsource the spiritual development of children to the church. But the pandemic brought a lot of parents a new challenge regarding their children's faith journey. They were now in positions to take the role of the primary faith leaders to a whole new level with support from the church.
Building on the Excitement
As I witnessed this excitement in our parents, I decided to challenge them a little more by providing quarterly activity kits (Fall Family Kit, ADVENTure Kit, and Lent Kit) filled with parent-led devotions and lots of fun family activities. Our registration also grew by an additional 10-20 families each quarter because the parents shared the opportunity with their family and friends.
Of course, there are still families that are struggling to connect and engage with the church. I am sure there are quite a few families that have given up altogether.
But my prayer is that with the momentum we have created with our critical core families, we can build a ministry around continually equipping and supporting parents to invest more in the spiritual development of their children.
The biggest takeaway for me during this season is that most parents want to engage with the church. However, we need to communicate with them to learn their felt needs, obstacles, and other struggles. That helps us meet them where they are, and we must convey our heart for the families.
…
If you are not sure how to start engaging parents, start a dialogue. Ask how you can come alongside them in order to encourage, equip, and support them. The first conversations will go a long way.