The Bible is full of stories about sheep and shepherds, but my struggle with that is I've never been around either. Not being a shepherd myself, I have done a lot of research—particularly around the behavior, sociology, and herd culture of sheep. I think it's easy to make assumptions that may not be true.
I love learning about sheep because of how often they come up in the Bible. But before I really began to understand what God was showing me in His Word, I had to acknowledge my biases that stemmed from two facts, actually … one: ignorance.
I knew nothing about sheep.
I knew nothing about shepherding.
And bias is one of those human tendencies we use to make sense of something we don't really understand by inserting what we do know into the story. Bias makes it easier on us but denies the consequence of untruth. Like assuming sheep are dumb, or absent-minded wanderers.
Or even that the lost sheep story is the same as the prodigal son story. Assumptions.
What I mean to say is, unless you've been around sheep, you may be operating under some assumptions about what Jesus was trying to teach His audience.
So, I began to wonder: "What did Jesus' audience know that I simply don't know because I live now, not then? What was common knowledge that made His parables accessible to His flock? And how should that inform what I think my job is as a pastor?"
The Lost Sheep
The parable I explored most recently was that of the lost sheep.
What assumptions have you made about this parable, found in Luke 15:1-7?
I have heard this parable taught a few different ways, but never in a way that made sense to me. As a child with a strong sense of right and wrong, I often found myself agreeing with the Pharisees—even though it's obvious they aren't being kind.
I also wondered what was so special about that one sheep? What about us good kids that are obeying over here? Why does the runaway get the party?
Here's what I've recently learned:
1. It's Easy to Point Fingers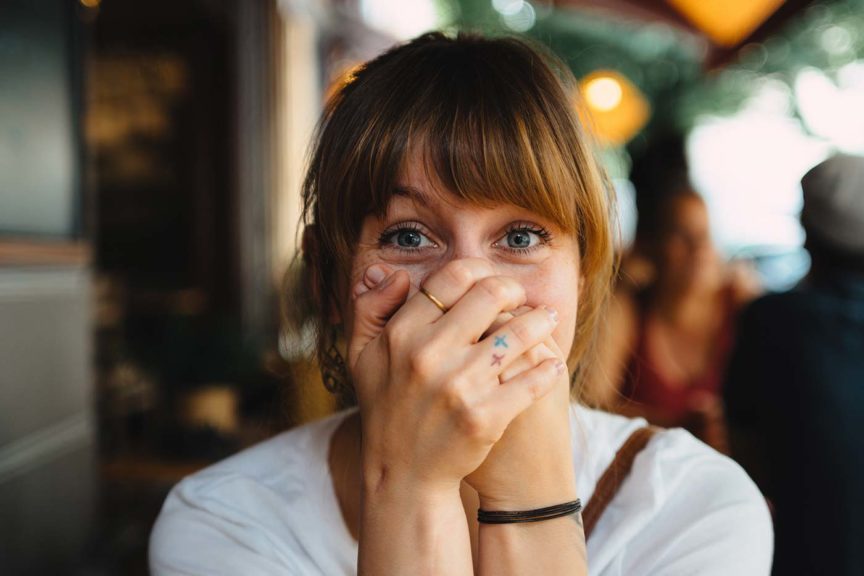 It's easy to scorn the Pharisees and teachers of the law, because we have the whole story. And we know how Jesus' story ends. But in terms of Israel, they were the 99. They should know better. They will be okay if the shepherd takes a moment for the one.
We so quickly want to condemn the Pharisees for their muttering, but they actually aren't the ones Jesus is worried about here. They're safe. They had access to what they needed. It was the sinners and tax collectors He was concerned about.
Who are your Pharisees? Who are the ones that are safe, cared for in community, returning to the flock?
2. The Number of Sheep Is Important
The fact that there are 100 sheep in this story and not 20 is important. If it were about 20 sheep, there would have been an issue of economics at stake. Each sheep holds value to the shepherd, but they reproduce quickly and, in a flock of 100, they are replaced in a matter of months if there is a death or a loss.
So, 1% of the herd isn't an issue of value or contribution to the flock. It's about the individual value of the one that's missing, simply because they're lost.
Who is missing? Who haven't you seen in a while? How will you reach them?
3. Together They Are Safe
In the open country, sheep are safe. They have room to flee if a threat arises, and there is plenty of room to graze. They can leave a flight distance between them while still packing together tightly enough to not leave any one sheep at risk to a predator.
In other words, you don't need to worry about the ones who know how to gather. It's the ones who have lost their way that may need you right now.
4. Sheep Are Not Dumb
They do not wander around aimlessly and find themselves lost, nor would they choose to be alone. They are gregarious, social creatures. When one slips away, it isn't dumb; it is in danger. In fact, sheep pull away from the flock only if they are ill or injured.
They understand the risk to the herd if they slow down for the sake of the one. The one will hide, in an effort to stay alive without creating a threat to its family and friends. Because if a flock runs at the pace of a lame sheep, they are all in danger.
When sheep wander off, we tend to assume it's what they want. It's their choice.
But what if it isn't? What if they're lost and need a shepherd? It's important to help them stay engaged.
5. The Sheep Was Lost
The sheep got lost. Maybe. But in the end, the shepherd has lost the sheep. The shepherd feels, in his or her bones, that they are accountable for this sheep they have lost.
It isn't a write-off, instead it is cause for concern. Because a lost sheep is a stressed sheep, an injured sheep, a sick sheep, a dead sheep.
Who are you worried about right now? How might you reach out to remind them they're known, loved, included?
6. The Sheep's Life Was in Danger
A good shepherd goes after the one because leaving her behind means certain death. He doesn't not care about the 99. Their lives simply aren't in danger.
A flock that sticks together is good news.
How can you disciple your families and team to be a flock so you can walk away to find the one? Who is the shepherd in your midst who has eyes on the one?
7. Without Repentance, Death Is Certain
He rejoices because the sheep isn't dead, but alive. That alone is reason enough to celebrate. How does this inform the rejoicing for you? That there will be more rejoicing in Heaven the one who repents? Without repentance, death is certain.
That one is worth celebrating every time.
How can you communicate grace, love, and joy to the one?
How Does It Relate?
It's been especially difficult to keep tabs on the lambs over the last several months. And I know we want to be sensitive to where the sheep are, what they need, and how to partner with them in the rearing of their own lambs.
But I wonder if some of those assumptions have left some sheep to fend for themselves; to assume that they just wandered off, instead of assuming that they're lost and need a shepherd?
And I wonder, too, if some shepherds could use a shepherd these days?
Every parable, story, and reference to sheep and shepherds in Scripture reminds us that this work is intimate business. The sheep are known, and the shepherd's voice matters. The shepherd knows no other life than one with fleece following him around. And the sheep are lost without him.
Shepherding requires a deep commitment to each sheep—not simply the skill to corral them around one idea, one vision, or one direction. Learning to listen to individual voices and needs actually puts more eyes on where you need to go, even if it isn't where you want to go.
As you jot down your flock's needs in this season, check them against your preferences and biases. What do you need to let go of because you're being pulled in different directions?
The intimacy between sheep and shepherd is something Jesus called us to as the Good Shepherd Himself. Such a relationship comes from a place of deeply knowing your sheep.
What if your next step were determined by what your sheep told you they need? And what if that was enough?
•••
Next Steps: Practical Ideas for What to Do Next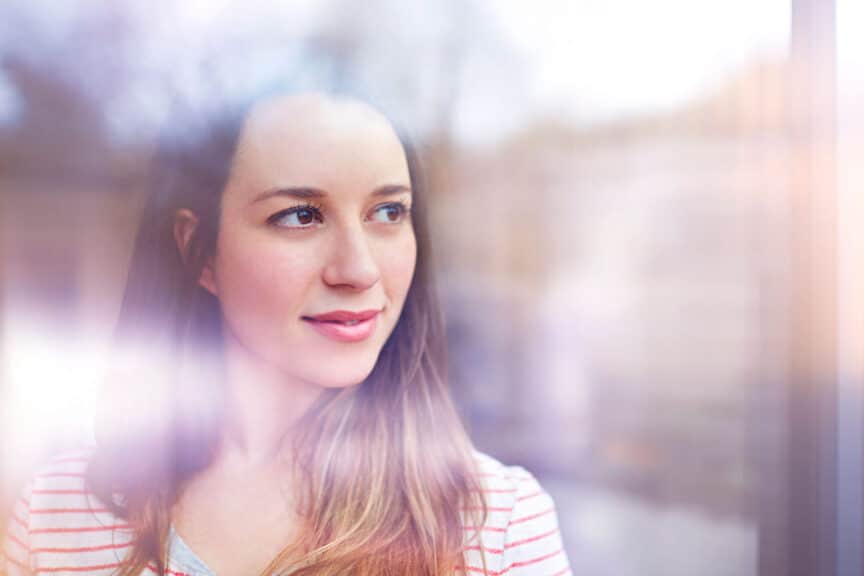 So, if our job is to go after the one, how do we know where to find them?
Reach Out
Write a survey, Google form, or Facebook poll.
What do you need to know that you don't know? Who's missing? How might you encourage them to show up/participate/offer insight or feedback?
Pay Attention
What do your sheep's social media feeds tell you about where they are? Today's parent is explicit about either where they are OR how important it is to have it all together.
What do their posts, comments, and follows tell you about what they believe and who they are listening to in this season?
Pray
Pray like the lives of your lambs depend on it.
Where are they? What do they need? After reaching out and paying attention, what have you noticed? What do you need to ask in order to build a relationship? Who will celebrate with you over the one?
Build that team too. The celebration matters. Pray over the people, not just the situation.
Submit
The feedback you receive isn't about you. It's about the health of the whole flock. Receive it. It was just as risky for them to give feedback as it was for you to receive it. Collaboration depends on mutual submission. Your posture sets the tone for theirs.
Are you humble? Open? Genuinely interested?
Wonder
Stay curious about what they're hungry for and where you can find it. You don't have to grow the meadow—you just have to lead them to it. They aren't dependent on you so much as they're dependent on each other to know the way.
Show them so that they can go without you when you're off looking for the one.
Be a Sheep
Who is shepherding you? What is Jesus teaching you that you can relay? Who are you walking with in this season?
Whose voice are you listening to?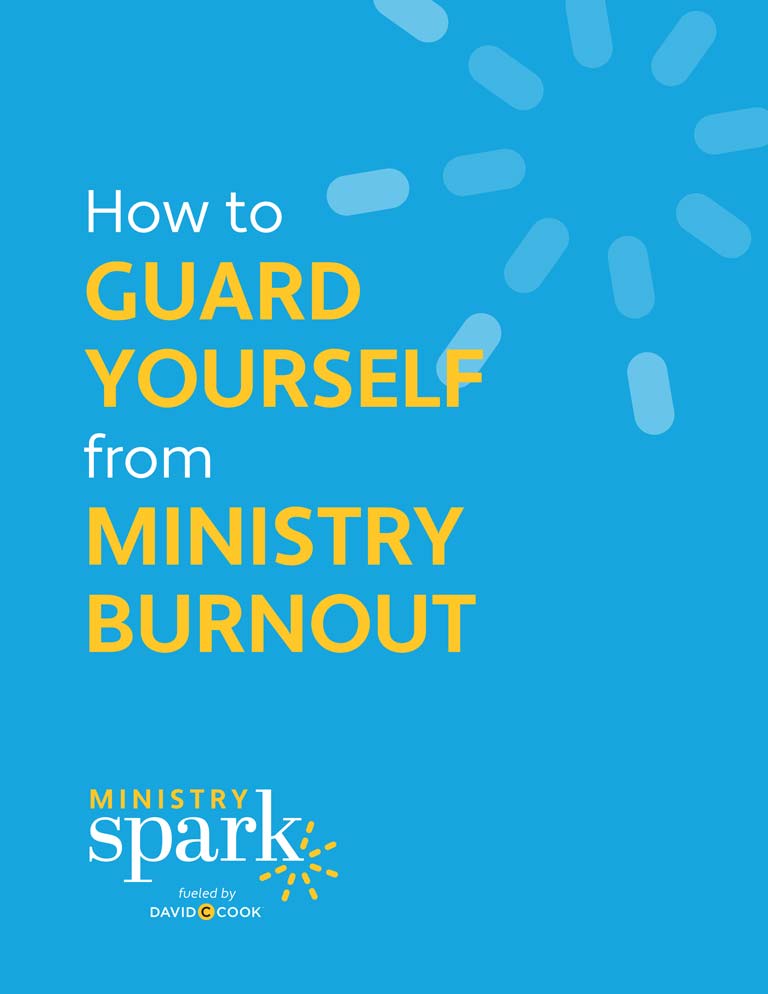 How to Guard Yourself from Ministry Burnout
There are moments in every leader's journey that defines whether they move forward or give up. Things happen, life gets hard, and opportunities come and go. Download this guide to be encouraged in your leadership walk with the Lord!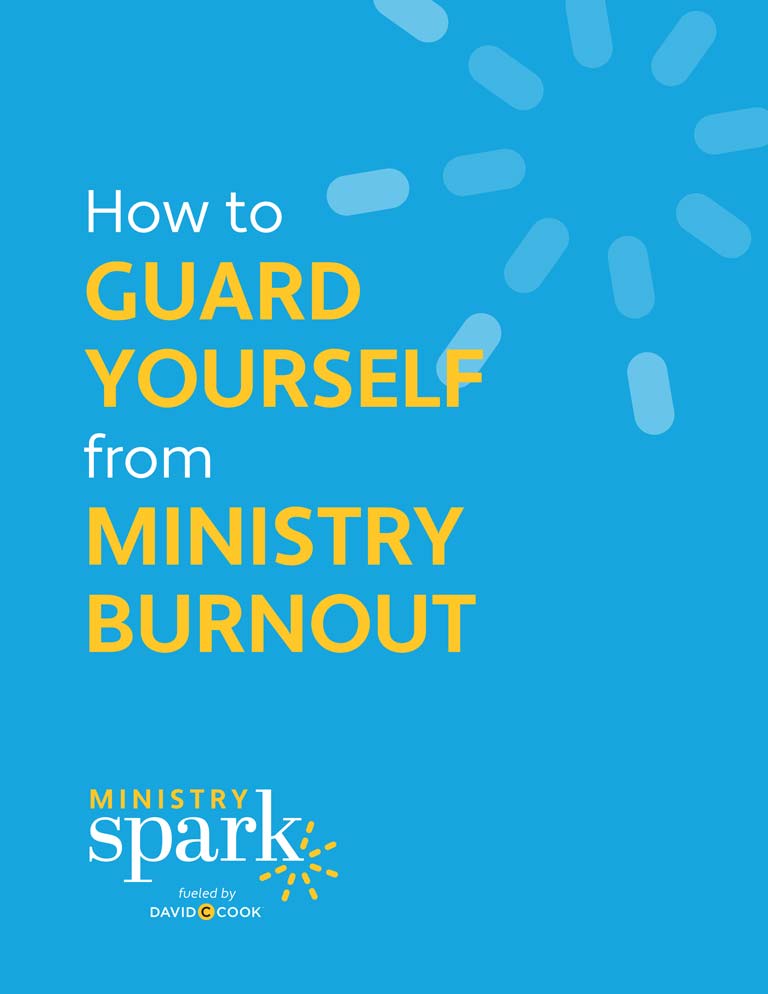 How to Guard Yourself from Ministry Burnout
There are moments in every leader's journey that defines whether they move forward or give up. Things happen, life gets hard, and opportunities come and go. Download this guide to be encouraged in your leadership walk with the Lord!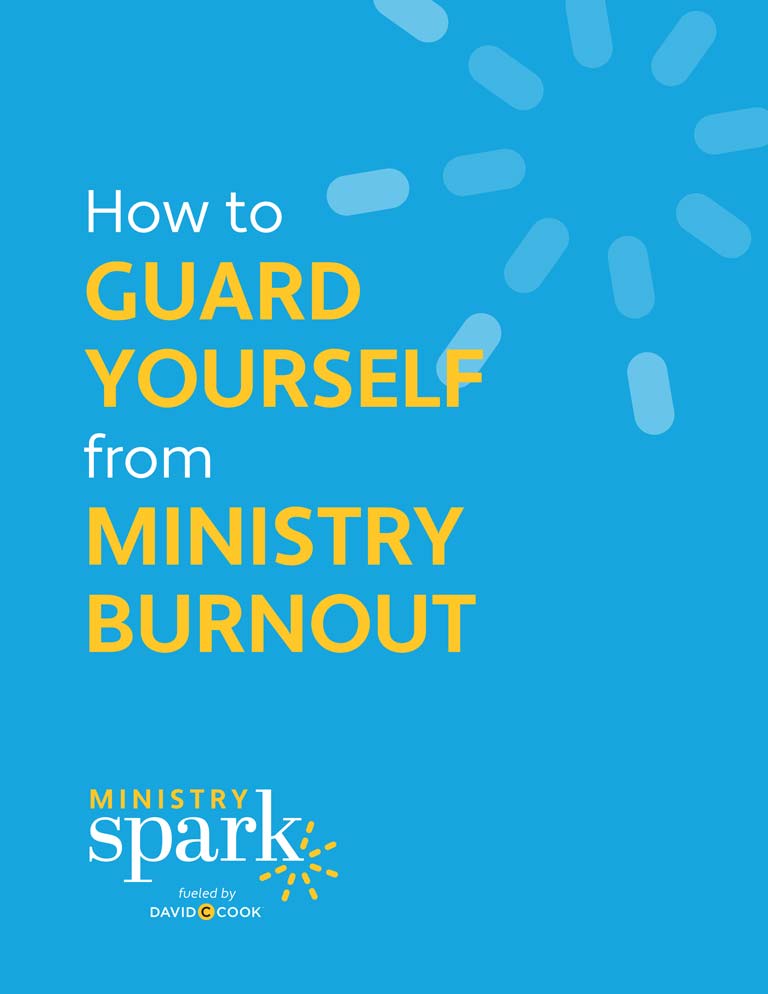 How to Guard Yourself from Ministry Burnout
There are moments in every leader's journey that defines whether they move forward or give up. Things happen, life gets hard, and opportunities come and go. Download this guide to be encouraged in your leadership walk with the Lord!