For me, leading at the beginning of the pandemic was an adrenaline rush that pushed me to innovate, develop, and think how we can respond. You know, I was as naive to think that we would quarantine for two weeks and then go back to life as normal.
And what we thought was a finish line was only a mirage. It was only something in the distant future that has continued to move further and further back. Adrenaline has faded. Weariness has begun to sink in discouragement.
But I believe this is a moment for the church. I believe this is a moment for God's church across the globe to unite together, to put on display something radically different.
So, let's start with caring for the soul.
A Wild Animal
One of my favorite authors, Parker Palmer, describes the soul as a wild animal. The soul is tough, and it's resilient. It's savvy. It's self-sufficient. He also says that the soul is exceedingly shy.
So, if we want to go see this wild animal, the soul, Palmer says that the last thing we should do is go crashing through the woods, shouting for the creatures to simply come out. But if we are willing to walk quietly into the woods, if we are willing to sit for an hour or two at the base of a tree, then we might just get a glimpse of the creature we are waiting for.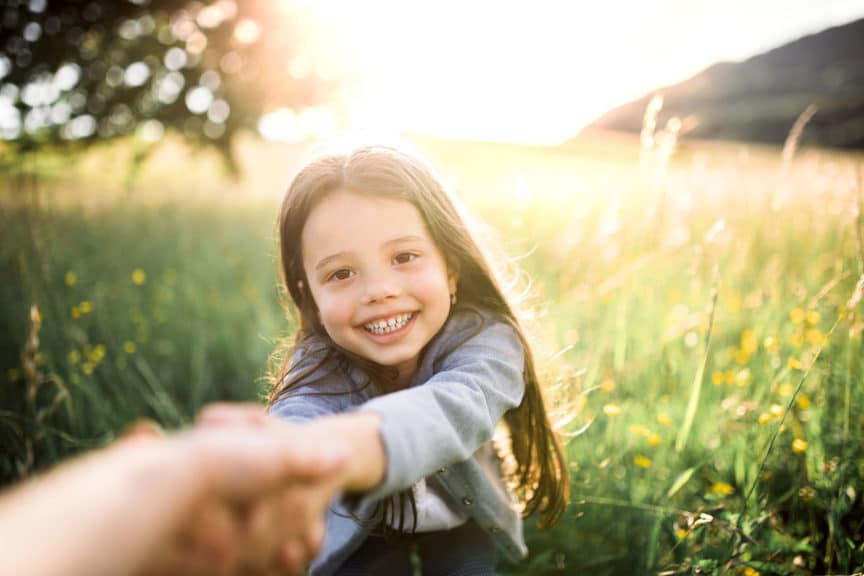 We don't always have an hour or two to give, but we have a few moments. Could we sit by the base of that tree for a moment? And can we ask the Spirit of God to simply begin to reveal our souls to ourselves—not someone else's, not the problems we have to fix in a few minutes—but our souls? And can we get a little snapshot in that place?
So, I have a simple question for you—radically profound.
How are you showing up today? How has your life changed since COVID?
I want to give you a little bit of space just to attend to your soul, even just to grow in a little self-awareness for a moment. Because if your last several months are anything like what I've experienced, we have been running at a pace that is unsustainable.
And if we do nothing else today, can we breathe for a second? Take a few moments to sit and discover how you're showing up—how you're doing.
The Lord Is My Shepherd
The Lord is my shepherd, I lack nothing. He makes me lie down in green pastures, he leads me beside quiet waters, he refreshes my soul. He guides me along the right paths for his name's sake.

Even though I walk through the darkest valley, I will fear no evil, for you are with me; your rod and your staff, they comfort me.

You prepare a table before me in the presence of my enemies. You anoint my head with oil; my cup overflows.

Surely your goodness and love will follow me all the days of my life, and I will dwell in the house of the Lord forever.

Psalm 23 NIV®
This last year for me, not only in COVID but in walking with a number of people, has probably been one of the most difficult years in my life. And yet in the midst of that, God has continued to sustain me in three significant ways.
Eyes to see.
A defiant posture of thanksgiving and worship.
A firm foundation.
He is continuing to form my soul and put His character on display.
Lessons from 2 Chronicles 20
Take the time to read 2 Chronicles 20 now.
All of a sudden, in the midst of good ministry while Jehoshaphat is restoring this region to the Lord, he receives word that he is literally surrounded on all sides. He gets word that there are three massive armies coming against him to kill him. And as I read that, I couldn't help but think that is how it feels right now.
As a church leader, there are armies, pitfalls, divisions, and angry people everywhere. And they are coming at us as we're trying to lead. But here's what I love. The response in the midst of the opposition, in the midst of the vast armies coming, we see two things.
It's Okay to Be Alarmed
Jehoshaphat is alarmed. And I quickly think to myself that we should dismiss that. But what I want to say to you is no, we actually should be alarmed. Because as a leader, as a pastor, we need to be seeing reality. We need to see the armies that are coming our direction.
We need to have eyes to see what is coming our way, but here's the key: How do we respond to the armies? How do we respond to our alarm?
Have a Resolved Response
Scripture says that Jehoshaphat was resolved in his response. He was resolved enough to inquire of the Lord to ask questions. God, what are you up to? Where are you moving? What should I do?
And then what does he do next? Jehoshaphat reverts to his training. He reverts to the rhythms in his life that produce fruit. And so, he was alarmed. He saw the army, but he was resolved and steadfast. Then he reverted to his rhythms that produce life.
He called a fast. And I think this is a beautiful moment because we have opportunities as ministry leaders to do exactly the same. Because we see the reality of the families we're leading. We see the reality of our students and what they're facing. We see the realities of our divided country in this moment. And in this, we have an opportunity to lead.
After King Jehoshaphat is resolved to seek the face of the Lord, he leads with honesty. He leads with vulnerability. And he allows his soul to come out a little bit.
And in verse 12, Jehoshaphat says this: "For we have no power to face this vast army that is attacking us." And I love what he says next. He says I do not know what to do, but my eyes are on you.
Eyes Fixed Above
And I believe this is where we start rebuilding. This is where we start tending to the soul. It's okay to have alarm. But men and women, we would be resolved to have eyes that are fixed on the Lord. Would we be honest with ourselves to say we are finite?
We are finite, but God, you are infinite. God, you are mighty. You are gracious. And so, we have no power to fix this. We have no power to fix this, but our eyes are fixed on the One who can.
You know, as leaders, we have the opportunity day in and day out to walk with people in seasons of rejoicing and celebration. I've done four or five COVID weddings—wow, those are crazy. And I've also led funerals and grieved with people who couldn't go to hospitals or be with loved ones as their lives were taken.
Eyes to See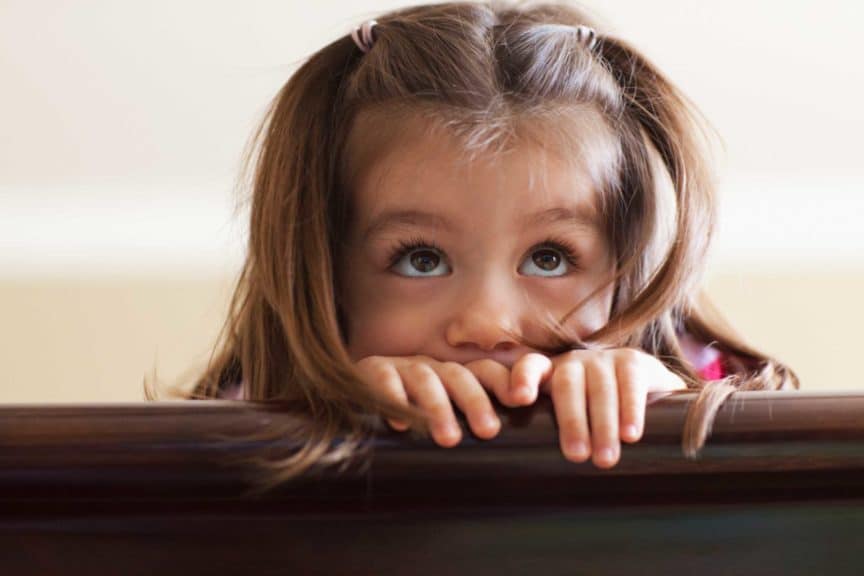 Particularly for me over this past year, I've had the opportunity and the privilege to walk with someone who's actually my best friend. We went to college together. We got married at the same time, and we've had children together. I've also had the opportunity to walk with these dear friends, Mike and Karen, over this past year.
A year ago, in October, I got one of those texts that you hope you never get. Mike texted a group of us and said, "Hey, everyone something's not okay with Jack, my youngest son. We're taking him to the ER right now at our local children's hospital here in Orange County. And we're told that it's probably leukemia."
I remember exactly where I was seated, and we just stopped. We began to pray. We had just been together a few days prior, and Jack was perfect. He was running around.
One hour later, we got a text that said, "Jack is hooked up to chemo, and he is receiving treatment as we speak."
My wife is a nurse, and she knows that it is incredibly fast to go into the ER and be on chemo in the next moment.
Walking Through Hard Seasons
In one moment, Mike and Karen were surrounded. They had a number of decisions to make, and Jack's diagnosis didn't even make sense. The doctors were saying that Jack actually had the most treatable, the most curable, the best kind of leukemia that you could possibly get. But here's what they didn't understand. It was also acting as the most aggressive, radical form of cancer that they had seen. And so, in a matter of minutes, they began to treat him. And in a matter of minutes, he was hooked up to IVs, medicines, and toxins to try and heal his body.
Here's what was fascinating in that moment: I could almost see it in the eyes of my friends.
Mike and Karen were alarmed, but they were resolved. They were resolved in that moment to say, Lord, we do not understand this. In a matter of an hour, our lives have completely changed, but our eyes are fixed on You.
For the next 45 days, Mike and Karen's eyes were fixed on Jesus. And as their eyes were fixed on Jesus, they began to see differently. Jesus started to give them eyes to see in new and radical ways. They started to see people differently. They started to text differently—they started to speak differently.
Hard Moments, New Perspective
Watching them showed me how to actually walk with people in sickness and grief. Every Friday over this period, my wife and I would go and be with Mike and Karen in the hospital. And one Friday night—it was about a month in—when we went into the hospital, they were getting incredibly wary. They had developed new rhythms and routines to be with Jack in the hospital.
And we were there with Mike and Karen. They were just about to go to bed, and they said, "Hey, we have a rhythm. We pray over Jack. We read Scripture over him. And then we go both get two warm cups of tea to help us sleep in the hospital at night." Mike said, "Hey, do you want to go with me to get this cup of tea?"
The kitchen was actually just about like 10 feet across the hall—so I was glad to go. There was a warm tea kettle there. So, I start leading the way after we pray over Jack. We walked out in the hall and Mike looks at me and he goes, "Oh, actually I go the long way."
I paused for a moment. I said, "Well, the tea is right here." And he goes, "No, no. Come with me. I go the long way."
And honestly, I didn't understand in that moment what was going on. What I discovered in a moment was that Mike, over the course of this month, had new eyes, new perspective, to see that there were opportunities all around him.
The Long Way
Mike said, "When I go and get my warm cup of tea, I don't go 10 feet across the hall. I actually go to about 30 different rooms around the entire floor of this children's wing. And I stop in front of each room, and I extend my hand and pray a prayer of blessing. I ask God for healing, for mercy, for restoration. That God's Spirit would bind these parents together, and I ask that God would help these kids be revived."
I remember as I walked behind my friend, tears came down my eyes. If it were me, I would want to be with my boy. I wouldn't want to be with my son who isn't getting better. And you're spending 30, 45 minutes to get a cup of tea that you could get in 30 seconds because you have been given new sight, great new eyes to see.
In that moment I thought, Lord, would you help my soul? Lord, would you help my eyes to have that kind of sight?
If we are to rebuild our souls in this season, we must be ever ready to get to rebuilding our churches, our families, and our communities. My prayer is that we would have new eyes, that the Spirit of God would fall upon us. And that in the middle of the hard, in the middle of the mess—that's where He shows up—that we would have eyes to see and fresh perspective.
So, let's be alert. But let's have our eyes fixed on Jesus.
Defiant Joy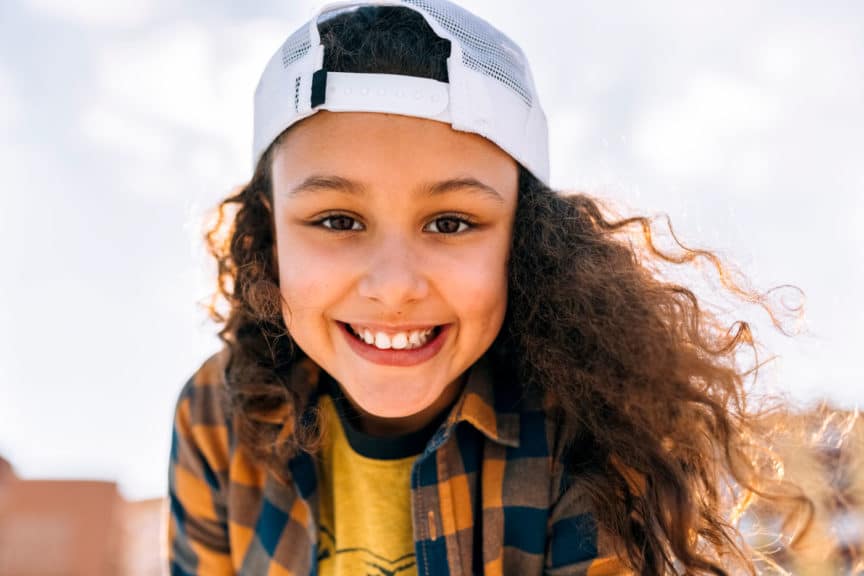 I don't know what your rut is this season. I don't know what rhythm is helping you sustain life. But I do know we can be a people resolved to have our eyes fixed on Jesus.
One of the new rhythms for me in this season has really been this idea of defiant, joy. Jesus says in John 10 that there is an enemy that wants to kill. There is an enemy that wants to steal and there's an enemy that wants to destroy. And then Jesus says, "but I've come to get life and life to the full." And I want that life too. I want to have a resolved focus on Him.
And in the midst of that, I can be defiant and actually push back, enjoy, worship, praise, and celebrate to say, "You don't get to steal from me today. You don't get to rob or kill today. I'm going to stand defiant against the enemy."
In 2 Chronicles 20, their response was one of defiant joy. It was one of thanksgiving and worship. It was one of saying in the face of our enemy, in this defiant posture: We choose to praise. We choose to worship. We choose to lead with Thanksgiving.
I don't know about you, but that is the new muscle that I want to train my soul in because I'm not careful. I know the rut of discouragement, the rut of despair, and the rut of fear.
I've learned that worship is a weapon. It can push back darkness and actually revive the soul. It can give us new eyes and new ability to see a new and fresh way.
Building a Firm Faith
It was one year ago, Friday, November 6th. I'll never forget the day. Our dear little Jack went to be with Jesus. That was the day that Jack was healed. And to be honest, we miss him dearly. But in the midst of our loss and in the mist of Mike and Karen's loss, they have led with defiant joy to say, "Jesus gets the final say in this story."
We want to be men and women who have eyes to see—whose souls lead in a defiant posture of joy and thanksgiving and worship. We also want to build on a firm foundation. This isn't a Hallmark kind of faith. It isn't a cheap kind of faith. This is a faith that is rooted in hope—it is firm, it is secure, and it is steadfast.
God is personal—He's not far off, He's not distant, and He's not aloof. And God is near. Do you know He hears us? And do you know that He will bring salvation? That's who our God is.
Men and women, we stand on the character of God. We stand firm and secure with feet planted. It's the only way we can actually go and take our positions in this season. We are going to worship even when it feels like our churches are being torn apart.
Rest on Every Side
Be ready to worship when you can't even get out of bed and go to work because you feel so discouraged. Worship and stand firm on the character of God, having eyes that are resolved to see.
What are the things you feel surrounded by?
Maybe write them down for a moment, or maybe hold them in your mind. I believe this can be a Holy moment for us where we can allow God to speak and to minister.
And then can you ask God a question? Can you ask Him to reveal an aspect of His character that can literally fall right upon that thing?
If you're familiar with this story in 2 Chronicles, you know how it ends. If you go to verse 30, it says, "And the kingdom of Jehoshaphat's was at peace for his God had given him a rest on every side."
My prayer for you is that the peace of God would rest on you. And that in the midst of life, in the midst of the chaos, in the midst of all the stuff that, He would give you rest on every side.