One of my biggest administrative mistakes as a children's ministry leader happened in my 3rd year of ministry. Due to unforeseen circumstances, we had to completely change our VBS plans just two weeks before the event. In my efforts to pivot with excellence, I went WAY over budget. I abandoned my system for keeping track of expenses in the name of needing to change plans quickly, and it came back to bite me.
The VBS itself went great, but after the event, I had several conversations with my senior pastor. We had to readjust the children's ministry budget for the rest of the year. This meant there were key events, activities, and special surprises I could no longer afford to do. I had ignored the simple administrative tasks that come with budgeting for an event, and the ripple effects were far-reaching.
What Is Administration?
When I say "administration," what comes to mind? Maybe you think of someone with the spiritual gift of administration and how fast they can organize a spreadsheet. Maybe you get excited and pull out your color-coded label maker. Or perhaps you would rather pick up glitter off the floor by hand than tackle administrative tasks.
Regardless of how you feel about it, administration is a key part of children's ministry. Without a solid administrative system, our ministries will crumble. But what exactly is administration? Yes, it is budgeting and check-in procedures, but it is also more than that.
Think of administration like a trellis for a vine. The trellis provides a solid structure that allows the vine to thrive and flourish. Administration establishes a framework that supports your ministry and makes room for growth. It is the behind-the-scenes organization that helps everything run smoothly. It sets the standard for how the ministry operates and ensures quality and safety in all aspects of ministry.
Solid administration creates a culture of our ministries that either invites others to join in or frustrates them out the door. Our ministries cannot grow until we maximize the administrative aspect of leadership, whether through our own skills or through equipping a team. Ultimately, a solid system allows us to be good stewards of the time, energy, and financial resources God has given our ministries.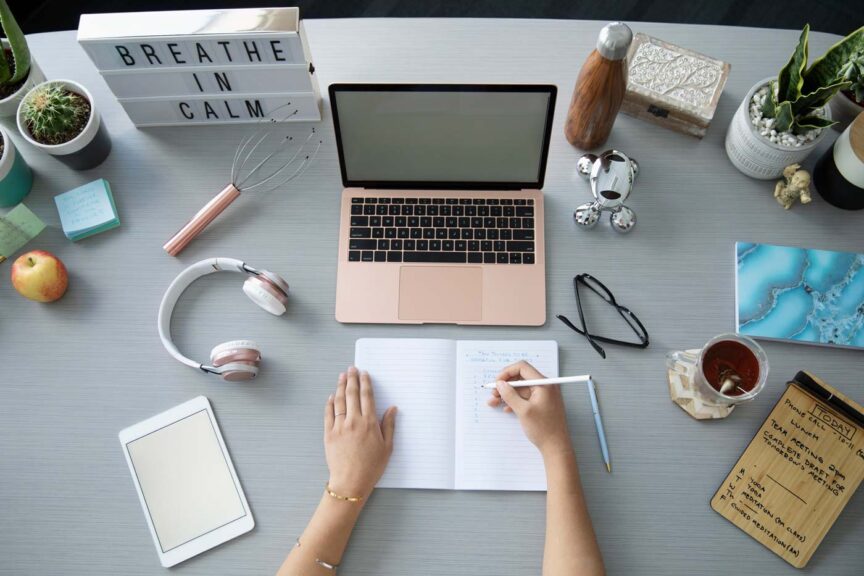 How Do I Set Up an Administrative System for My Ministry?
Good administration starts with the vision and mission for your ministry. Your administrative system includes the practical, detailed, written processes for carrying out your vision. Once you establish your vision and mission, work through 4 steps to set up your administrative system.
1. Create an Administrative System
Establish and document policies and procedures for every aspect of your ministry. Think through every situation, event, or encounter a child or family may have with your ministry, and establish the policies and procedures needed to make them happen. This may include policies and procedures for diapering, bathroom trips, check-in, travel, overnight stays, space reservations, reporting abuse, and more.
Consider creating internal systems, like a system for following up with families, setting (and sticking to) a ministry budget, and onboarding new volunteers. This requires a hyper-detailed look at your ministry and step-by-step written instructions for things that may seem trivial or like they should just be common sense. But having explicit standards for the way a ministry operates helps kids, parents, volunteers, and staff feel and stay safe.
2. Communicate
Once your policies, procedures, and systems are in place, communicate them to everyone who interacts with your ministry. Create a volunteer handbook, share relevant policies and procedures with parents, or even outline some of the standards and procedures on your church's website for new visitors to see.
Share your administrative systems during an annual volunteer training and again in bite-sized pieces throughout the year. When we communicate about our administrative system to everyone who is impacted by them, we help ensure everyone has the same understanding of expectations.
3. Implement Your Administrative System
An administrative system only supports your ministry if leaders implement the administration system. Implement and enforce your procedures, even when some feel like second nature or overkill. That means following check-out procedures even in a smaller church where everyone knows everyone. It also means taking the time to vet and train new volunteers before giving them leadership roles. Schedule regular notifications on your calendar as a reminder to sort and turn in receipts and review the budget. The safety of the kids we serve and the potential for ministry growth deserves our diligence in implementing our policies and procedures.    
4. Reevaluate
Take time to re-evaluate your policies and procedures every couple of years, or as necessary when local or global changes occur. Keep your administrative system up to date by reviewing it consistently.
At each step along the way, invite others to join you. Invite a team of people to help you create the policies, procedures, and systems, and check your local or state requirements for liabilities and operational standards. Ask volunteers to help you communicate and implement the administrative system. Invite another staff member or ministry friend for accountability to maintain the internal systems that will help the ministry run smoothly.
As you re-evaluate, invite parents, volunteers, and other staff to offer their perspectives. Just like in other areas of ministry, you do not have to set up your administrative system alone.
Sometimes leaders think administrative systems are more important for larger churches with lots of people, but administration is just as vital for smaller churches. No matter the size of your church, consider creating, communicating, implementing, and re-evaluating administrative systems for all aspects of your ministry.
There's Good News!
Administration is not the flashiest or most exciting aspect of ministry, but thriving ministries need the structure that a solid administrative system provides. Whether you love administration, or it gives you heart palpitations, there's good news: administration can be learned. It is a muscle we can build up and improve. And when we strengthen our administrative systems, we strengthen our ministries too.