According to pastor and leadership expert Carey Nieuwhof, individuals decide within the first ten minutes of visiting a church whether or not they will return. For families with young children, your children's ministry could be what they see in those ten minutes. This fact provides your children's ministry with the exciting opportunity to be the face of your church. It is a chance to show new people how they can fit into your faith community.
Given this information, how you utilize a welcome center is vitally important. If successful, new families will walk away with the information they need about your church's children's ministry. At the same time, you will have gathered information about a new family who you can connect with in the body of Christ. The following strategies will help you reach both goals.
People First
God gave us the church to connect us to the body of Christ. The first thing a new person in your church should see is not a kiosk full of information but a smiling face ready to greet them. Your ministry doesn't need a large budget to accomplish this goal. You do need to know your volunteers if you are not that smiling face.
Just because a person is willing doesn't mean this position is the right fit. Volunteers in your welcome center should be warm and able to converse easily with others. In addition, they should have a high EQ and be able to read if a new family is anxious to get their kids checked in or want to hear more about your ministry.
Finally, this person should be knowledgeable about your ministry. They should be able to answer questions ranging from your safety protocols to the age designations for the different rooms where kids participate. Having the right individual in your welcome center could create the personal connections that brings a new family back next Sunday.
This afternoon, my parents and I were discussing a new Italian restaurant that opened near our homes. We all agreed that the food wasn't our favorite, yet each of us has been back multiple times. I admitted that I found myself wanting to go back. It was not because of the pizza or pasta but because I like the friendly people! Because I like them, I'll visit again. The people new families meet in your welcome center could have the same effect. The result might be bringing new families back week after week.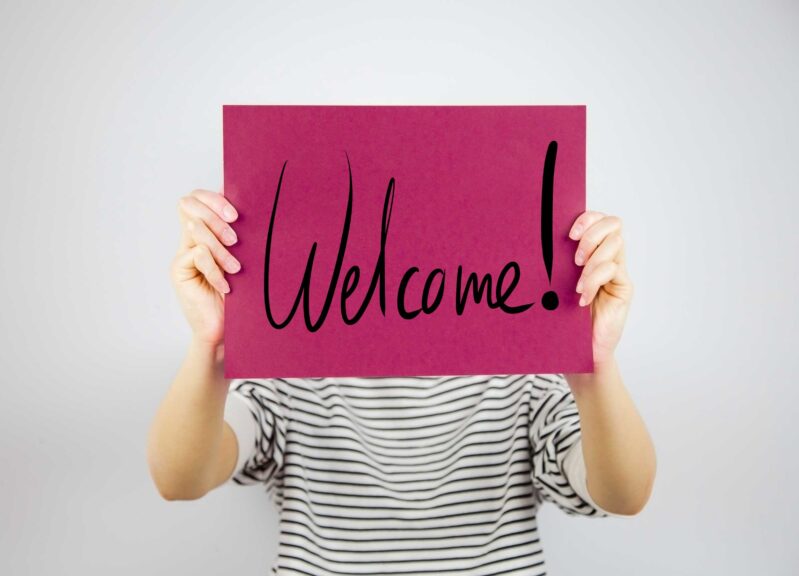 Organization
Whether your church is large or small, the organization of it is another key factor in welcoming a new family into your church. A friendly face may encourage someone to visit again. Unfortunately, new families will not be forgiving if they are unconvinced that their kids are in a safe environment with competent staff and volunteers. An organized environment helps assure families of these points.
When my husband and I were in the process of adopting our son, we attended many foster care training sessions. At one such session, parents were invited to use the childcare provided. While the volunteers were kind, we did not feel reassured about dropping off our son. The volunteers didn't have markers ready to make name tags for the children. They left us to wander until we found the room for our son—which seemed to have too many kids for the number of childcare workers. That day, I left the training realizing what a sense of comfort I could give parents simply by offering an organized presence.
Check-In Process
At your welcome center, the process for checking in kids should be clear. You can consider many options. When I served as Children's Ministry Director, we had a separate area for new families with a dedicated portable computer kiosk. We would enter information about the new family and hand write name tags for any children entering the ministry.
These name tags signaled to our volunteers that we had new friends visiting us for the day. Our new family registration card was also available online. This allowed families to print and fill out the card prior to their first visit. If you consider an option like this, be sure to check over the card for missing information (cell phone numbers, allergy information, etc.) before the new family leaves the check-in area. You do not want to miss an opportunity to get the necessary information to best connect with and serve them.
Traffic Flow
Whether or not new family registration and check-in happen at the same place, you want to ensure that you keep traffic moving. Families visiting a new church do not want to walk into the service late. Make sure that your process for gathering information is not cumbersome.
Churches that utilize digital check-in stations should still keep the same basic check-in supplies on hand as those who do not. Power outages can happen, and you want to be ready with offline options to keep your ministry running, so name tags, pens, and printed registration cards should always be ready to go. A volunteer should always escort families to the rooms where their children will participate. But in case a volunteer isn't available, be sure there is clear signage postage.
If you have never used a new family registration card or form, consider what information you need to best serve that family. This information might be relevant on Sundays and beyond. The first and last names of both the parents or guardians and children are vital. Also include children's ages, allergy information, and any other information that families want to provide, such as custody orders.
Finishing Touches
If your welcome center is staffed with the right person and communicates that your ministry is organized and runs efficiently, most families will feel that they are being shown the love and care they hope to find in a church. Consider before these families leave for the day what information you want them to know. Then consider how you want to convey this information.
Less can be more as details can get lost amid information families have gathered from other churches. The answers to the following questions could be information to share with these families:
What are the different age groups served on a Sunday?
Do you have a mid-week program?
Are there any family ministry events happening soon?
How can this family contact you if they have questions later?
If your ministry has a brochure or card, be sure these are set out at the welcome center. You can also give small goodie bags to new visitors filled with bubbles or sidewalk chalk, and these cards can go in the bag.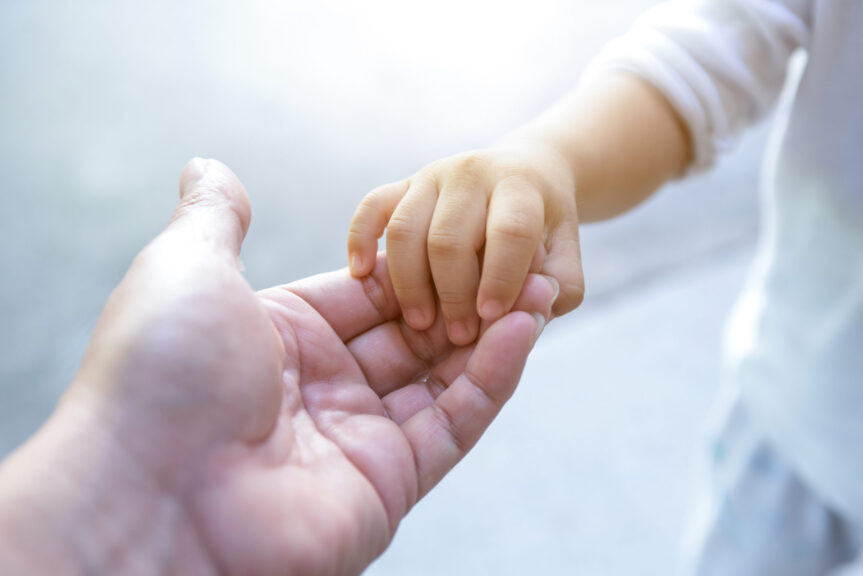 Next Steps
With the information your friendly volunteer gathered in your organized welcome center, you can reach out to parents or guardians during the week. Invite them to get coffee or send a postcard in the mail saying you are glad their kids visited!
Having a warm and inviting welcome center provides a touchpoint for new families visiting your church where new families and your team can learn about one another. A smiling face and a little organization are great first steps in connecting a new family to your church family.