I have served in kids' ministry a long time, and I have had countless conversations with friends and peers about leadership. Not the topic of leadership, the people who lead church. Yes, we're going there!
What I hear from peers in ministry is "take me seriously."
You might be able to relate. Can you think of a time you just wanted your leadership to understand how hard it can be to serve in kids' ministry? Or when what you needed most was for your leadership to actually understand what you were up against?
Have you ever found yourself wishing that your leadership would recognize the importance of ministering to children and their families? But they just don't take you—or our ministry—seriously?
Believe me, early on in ministry I had a couple of moments like that—when I felt like I was not being taken seriously. I was thankful to have a number of people speak into my life and encourage me in ministry, so I didn't become ensnared in this trap. But it definitely took a lot coaching and practice.
Know the kids' ministry communication essentials.
Since that time, I haven't had another experience in ministry when I have felt like I have not had enough paid staff or budget to do the ministry that I have needed to do. That's not to say I haven't had "greener-grass envy"—the kind where I looked at the Megachurch down the street or in another city and wished I had their bells and whistles and budget. But God always reminds me, "When someone has been given much, much will be required in return; and when someone has been entrusted with much, even more will be required" Luke 12:48b (NLT).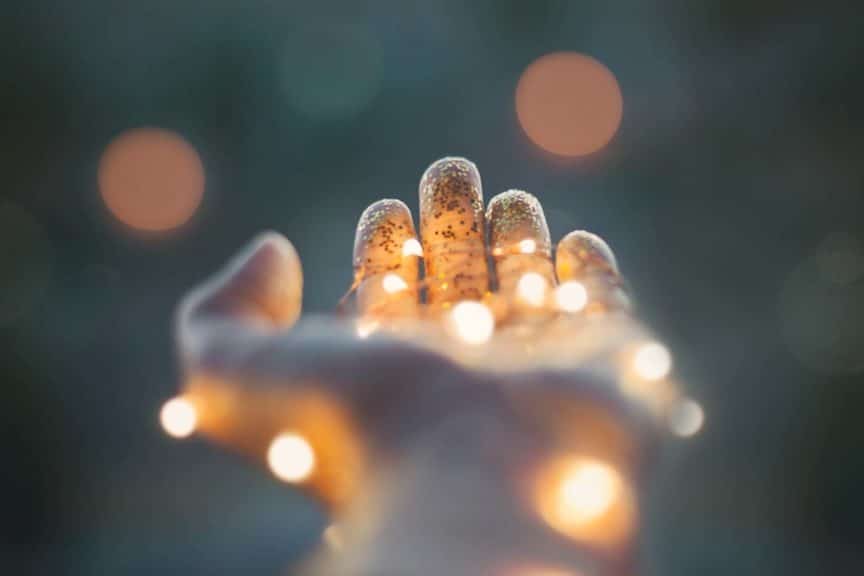 I have served in a number of large churches. And I have learned a lot from friends at both large and small churches. The principles they have taught me are ones I have adopted and used when communicating with my leadership. For twenty years I served as a kids' pastor in churches and helped to strategically align our kids' ministries with the ministries of the church.
At the end of last year, I transitioned to a role as the executive pastor of ministry at the church where I now serve. As I look at ministry through a different lens now—in the context of our whole ministry—there are several things I wished I had practiced more consistently before my transition.
Let's start with this:
1. Get on the same page as leadership.
One of the things I realized is that God put my senior leaders in their roles for a purpose. They have goals for the church. I need to trust them. Trust always offers the most generous explanation. I also need to respect them, and it is my job to know where they are leading our church so that I can lead our kids' ministry in the same direction.
So, here's a question: Do you have goals for your kids' ministry and for yourself? If not, grab a sticky note or piece of paper and stop and think of and write down 3 goals you might set. Here is goal number one: Write goals!!!!!
Bill Copeland is quoted as saying, "The trouble with not having a goal is that you can spend your life running up and down the field and never score."
Set common goals.
Make sure that the goals you set are tangible and in line with where your church is headed. Ask your senior leader about their expectations and desired outcomes for the church. Then share your vision and your heart to find out how children's ministry can align with those expectations and desired outcomes. Sometimes it's hard to find the common ground even, but it's definitely worth the time and effort to get there.
I have found that the common ground is usually there—it just might take some extra time and effort to find it. Like the time my senior leader announced he wanted to add an extra weekend service and offer kids' ministry for that service and launch in just two weeks. I'm guessing you have a pretty good idea of what my initial reaction was. I had to adjust my expectations, and I had to come alongside my senior leader and help him adjust his too. We were ultimately able to launch the additional service but with some significant changes to the initial plan—we had to change how our other services ran so we wouldn't need 40 more leaders for an additional hour.
2. Listen!
Listen to understand, not to speak. And, anticipate objections and be ready to offer solutions and ask others to help expand your thoughts.
Don't be a know-it-all or assume that the senior leaders don't know what they are talking about. Give them the benefit of the doubt. Be ready to provide not just personal feelings, but facts and research to back up what you're saying.
Oh, and, whenever possible, eliminate the use of NO and BUT—opt for "Yes, and…" Instead of defending yourself or being inflexible, make it a goal to work with others.
3. Be part of the team.
Have you felt like you're on your own? That no one is with you? That you are left to figure it all out on your own?
It helped me to learn early on in ministry that if I ever felt isolated, it was probably because I was not building trust and keeping people in the loop about what our kids' ministry was doing and how it was meeting the goals of our church.
Ministry is a team sport. Nobody wants to play basketball with a ball hog, and nobody wants to be in a ministry with someone who's only focused on how he's scoring in ministry. Ministry is a team sport, and we all need to operate like we are on a team.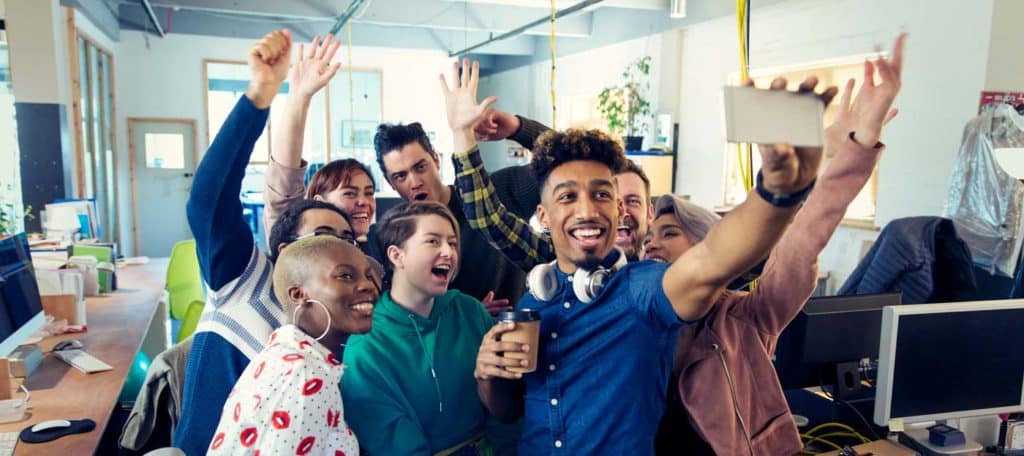 In Clay Scroggins' book, How to Lead When You're not in Charge: Leveraging Influence When You Lack Authority, he states: "Waiting for others to do something negatively affected the gift of leadership within me."
Another aspect of being on a team is realizing that each of us has a different role to play. Senior leaders tend to be busy, have a lot of responsibility, and carry a heavy burden of leadership.
Build trust and confidence in each other.
As a kids' minister, I was making an effort to build trust. I practiced reaching out by sending email updates on what was happening in kids' ministry, sharing stories of how we were working toward reaching our goals, and communicating how I appreciate their leadership.
These are all ways I was able to build confidence in my leadership and build trust with my senior leader—by leading up and not waiting for my manager to come ask me for answers. And it is incredibly helpful to me now when my staff is proactive and takes the initiative to find ways to build their leadership trust.
4. Be prepared.
I know this is the motto of the boy scouts, but it's also one of the best ways to earn respect from your leaders and get the resources you need to do ministry.
Here's an example: When our children's ministry needed more money for a camp, I didn't just come to the meeting asking for more money. I first had to do research about the impact the additional investment would have for our camp, how many extra kids we would be able to serve, and how their experience at camp would be deeper and have a more significant impact on their lives.
Come with potential solutions.
That research allowed me to "answer the why"—why the additional investment was worthwhile—and come with multiple potential solutions for how this could be accomplished. When I approached my senior leaders with my plan, I had three solutions for how we could provide some of the additional funding, and I provided details for the impact of each potential solution. My friend Christiaan van den Heuvel puts it this way:
'When you are leading a senior leader through a project, make sure you are anticipating any questions or concerns they might have. What is the cost and timetable? And especially consider the cost/impact on the current team/staff member. Also, give them questions to think through. Don't expect an answer in the moment. (Sometimes you'll get it anyways, but still). I'm always super aware that I don't want their job/position."
When we do our research, answer the "why," and come up with multiple potential solutions, we allow our senior leaders—and ourselves!—to make informed decisions.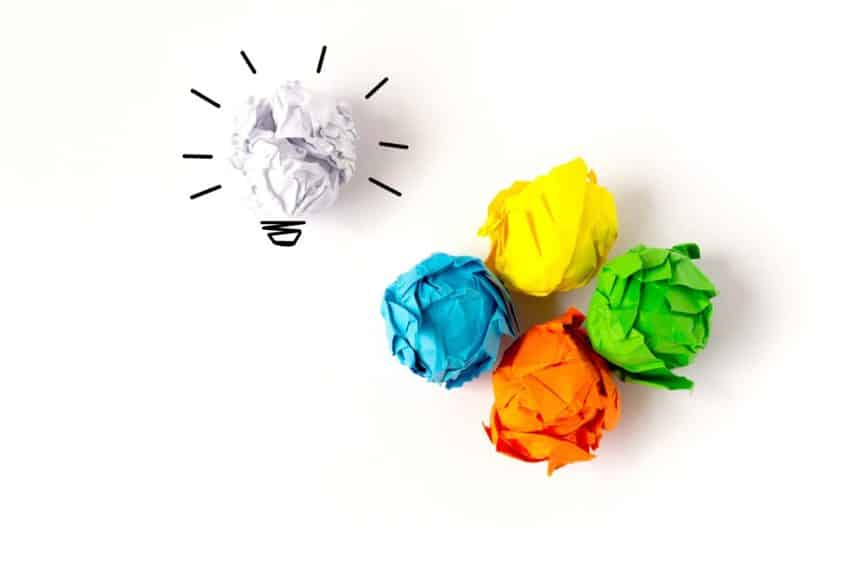 As the executive pastor at a church now, I always encourage my team to have done their homework and come with solutions. Otherwise, I will jokingly tease them that I should get their paycheck if I am doing their job. (Don't worry—they know I am teasing because we have built trust with each other. But you get the point!)
5. Find a sounding board.
One thing that helps me tremendously in ministry is to have someone I respect who can be a sounding board or coach for me. In the ministries I've led, I have found countless people who have led companies or managed large teams. Many of them have been willing to allow me to bounce my ideas off them and then offer feedback. They poke holes in my plans, so my ideas are vetted before I present them. My proposals are much more likely to be approved when I use that strategy. They would also help me process through frustrations or challenges and help me see issues from other perspectives.
6. Take advantage of available resources.
Here are a couple of books that have been good resources for me:
Remember: you are not alone. You are part of a giant team. And we serve an awesome God! I hope that the learnings I have shared will help you as you lead in ministry and make an impact on the next generation for Jesus.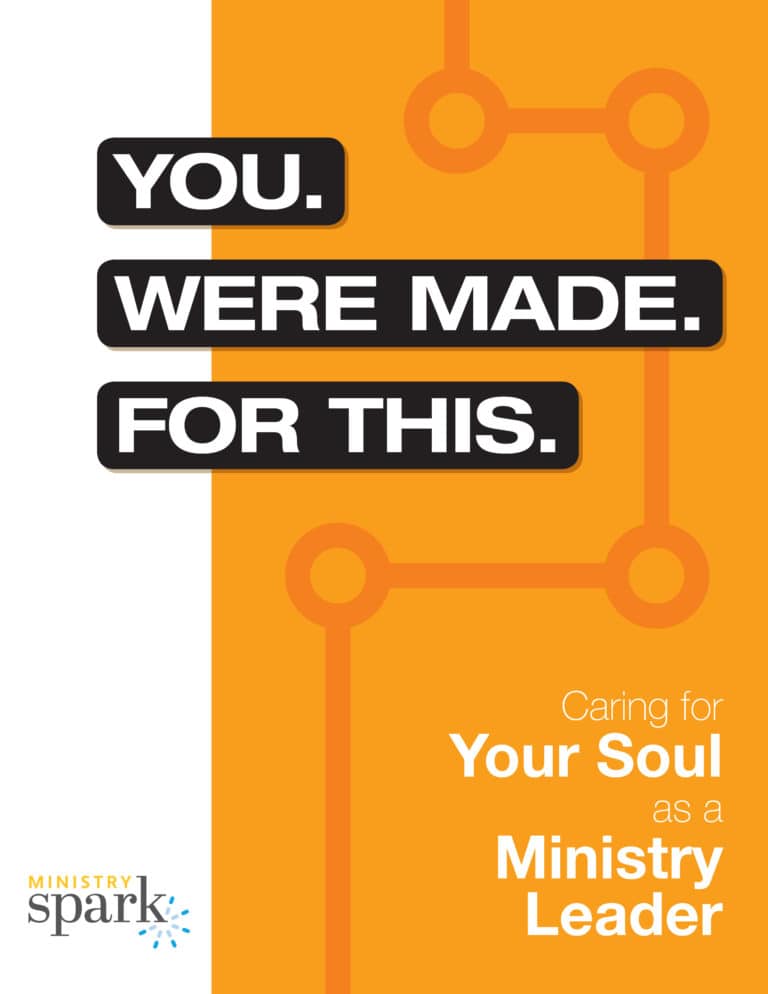 Ready to get some rest for your weary soul?
Get ready to pause, take a deep breath, and rest, in our guide from Ministry Spark: You Were Made for This: Caring for Your Soul as a Ministry Leader.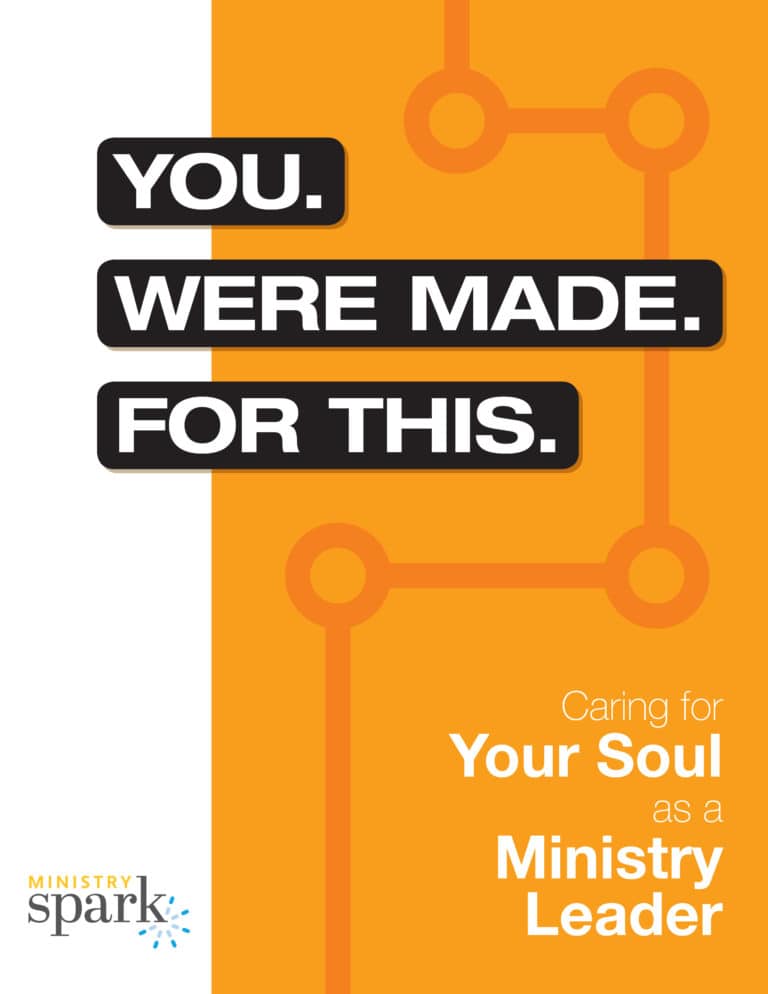 Ready to get some rest for your weary soul?
Get ready to pause, take a deep breath, and rest, in our guide from Ministry Spark: You Were Made for This: Caring for Your Soul as a Ministry Leader.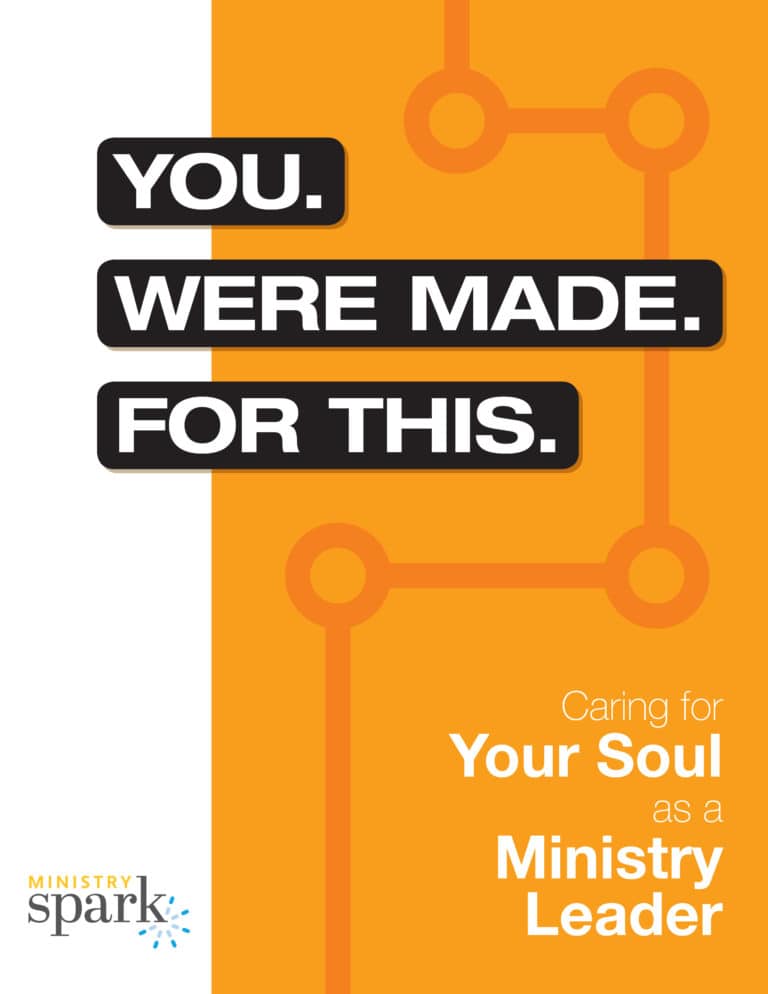 Ready to get some rest for your weary soul?
Get ready to pause, take a deep breath, and rest, in our guide from Ministry Spark: You Were Made for This: Caring for Your Soul as a Ministry Leader.