Christmas 2020 will look very different for most children's ministry leaders. While some churches may be meeting in person regularly, many across the country are still navigating what it looks like to gather again. This means the large Christmas gatherings of years past probably aren't possible.
However, there are simple adjustments we can make to our expectations and planning so we can will still engage families as we celebrate Christmas together.
Here are five central themes to consider along with many ideas for practical ways to engage families you serve.
1. Center on Jesus
Rather than filling a traditionally too-full season with more activity, let's keep the focus on Jesus.
This could include resources for families to create a Jesse Tree, filling a tree with ornaments that tell the story of Jesus' lineage. Develop a prayer calendar for the advent season with readings for each day or week, building on the traditional themes of hope, peace, love, and joy.
Alternatively, a prayer calendar could focus on prayers to God for our neighbors, family members, our own needs, and then celebrating the birth of Jesus.
Encourage families to make their own Christmas Pageant. They can find items around their house to dress up as angels, animals, shepherds, or wise people and then act out the story of Christ's birth. Families could join with other families via Zoom to share parts of the story, or you could record a Zoom Christmas Pageant with a few families and share the recording with other families.
2. Church as Partner
If the church isn't the main gathering place this Christmas, what are other ways your church can resource and equip families during this season?
You might send home an advent box with supplies to help families center on Jesus. If cost is an issue, you might turn these into subscription boxes like some other churches are doing. Older members of your church could even sponsor a young family to receive a subscription box.
Younger kids might love a birthday party for Jesus kit. Fill the boxes with inexpensive paper plates, balloons, candles, noise makers, or streamers.
Consider curating a playlist of Christmas worship music for families to play during the season.
Through these activities, we can act as a partner who supports the primary role of families.
3. Fostering Family Fun
Share recipes or games for families and encourage them to create new traditions together. In years past we've had a gingerbread house competition with families working together on amazing creations. Then church members get to vote on their favorite.
What if we encourage families to buy their own gingerbread house kit and design something amazing, then meet on Zoom to share? Each family could "present" the unique characteristics, perhaps using a poll feature to vote for their favorites.
A favorite activity in my family is making ornaments from applesauce and cinnamon. They smell so good, and the kids can get creative! Encourage families to set a baking day on the calendar and share pictures of their creations. You could even make this into a Pinterest Nailed It or Failed it challenge!
4. Intentionally Equipping Families to Reach Out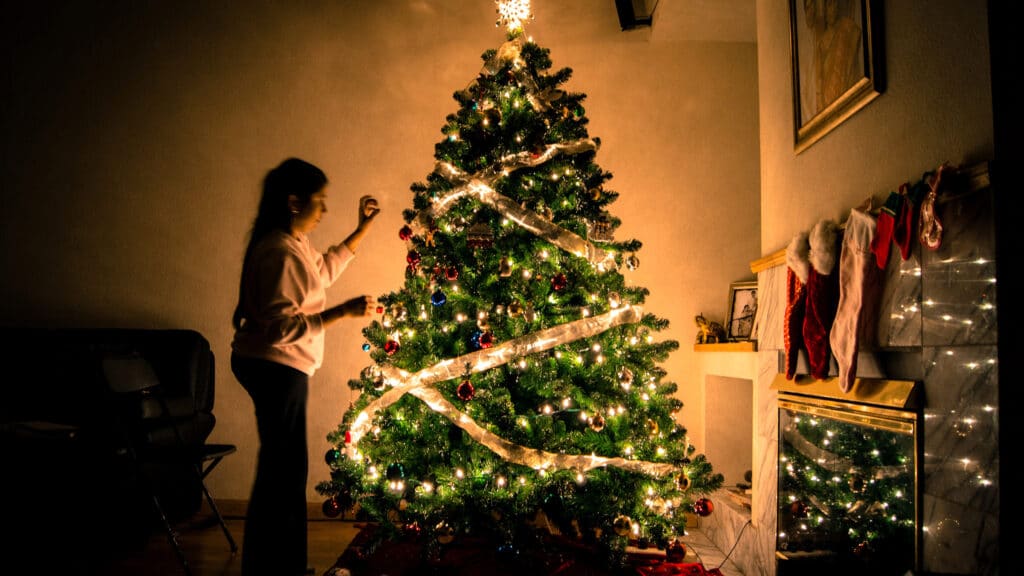 This season, we may find many families in our own community struggling. How can we intentionally create opportunity for our families to care for others?
Our church is hosting a take-home meal packaging event in partnership with a global organization. Families will pick up pre-sorted supplies, assemble meal packages at home, and then return them on a specific date.
We're also planning a few Christmas light displays on campus that families can see as they drive thru and drop off the assembled kits. This could also work with a food or clothing drive.
Additionally, how might you help your families be digital missionaries this season? Through online platforms, you can resource families with digital invites for your Christmas services. Could you start a social campaign with members recording their answer to "Christmas to me means …" or "I'm finding Jesus this Christmas by …"?
As we intentionally equip families, we can partner with local organizations or ministries as well as leverage digital channels that already exist.
5. Care for Yourself
This has already been a challenging year for all of us. Learning to quickly pivot and adopt new ways to minister to our families is challenging. Remember to make space for your own self-care this season.
If you have your own children at home, could a family member safely provide care so you can have a full day of rest? It's also important to keep a regular schedule for sabbath rest and renewal. This happens for me every Friday. I don't schedule any appointments or activities, instead I focus on prayer, reading, listening to worship music, or just resting with Jesus.
Remember, anything we do for Jesus should flow out of our time with Jesus.
As you make decisions about how you'll engage with families this Christmas, spend time in prayer and ask Jesus what He wants for you and the families you care for. His answer this season may not be like the overly busy events of years past. And that's okay!
Keep It Up
Friends, you're doing an amazing job in the middle of an incredibly difficult season! Stay centered on who Jesus is calling you to be as your ministry flows to the families you serve.
And as you focus on Jesus, "May the God of hope fill you with all joy and peace as you trust in him, so that you may overflow with hope by the power of the Holy Spirit" (Romans 15:13 NIV).
Be blessed this Christmas season!
More Ideas for Christmas and Advent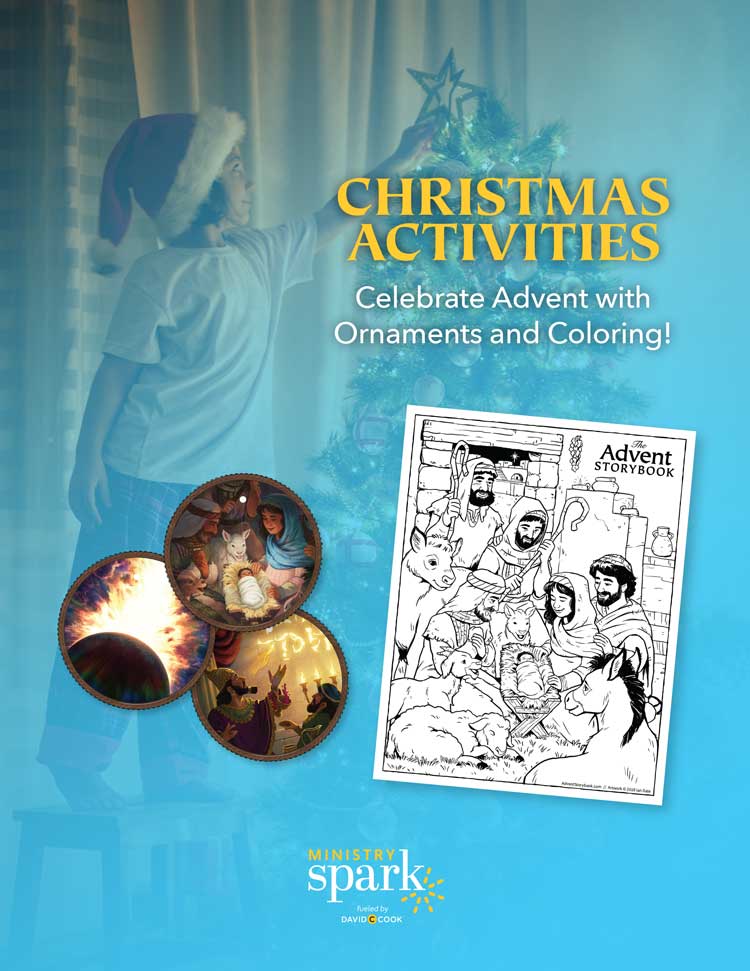 Celebrate Advent with Ornaments and Coloring
Inside this download, you'll find 25 illustrated ornaments celebrating each day of Advent and a Christmas coloring page!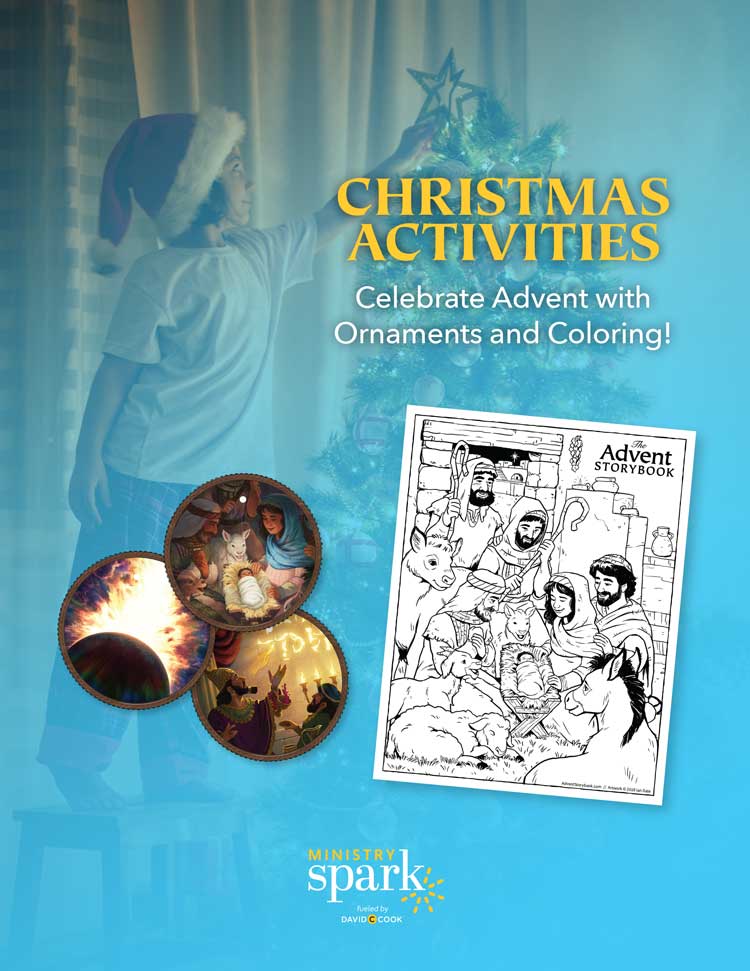 Celebrate Advent with Ornaments and Coloring
Inside this download, you'll find 25 illustrated ornaments celebrating each day of Advent and a Christmas coloring page!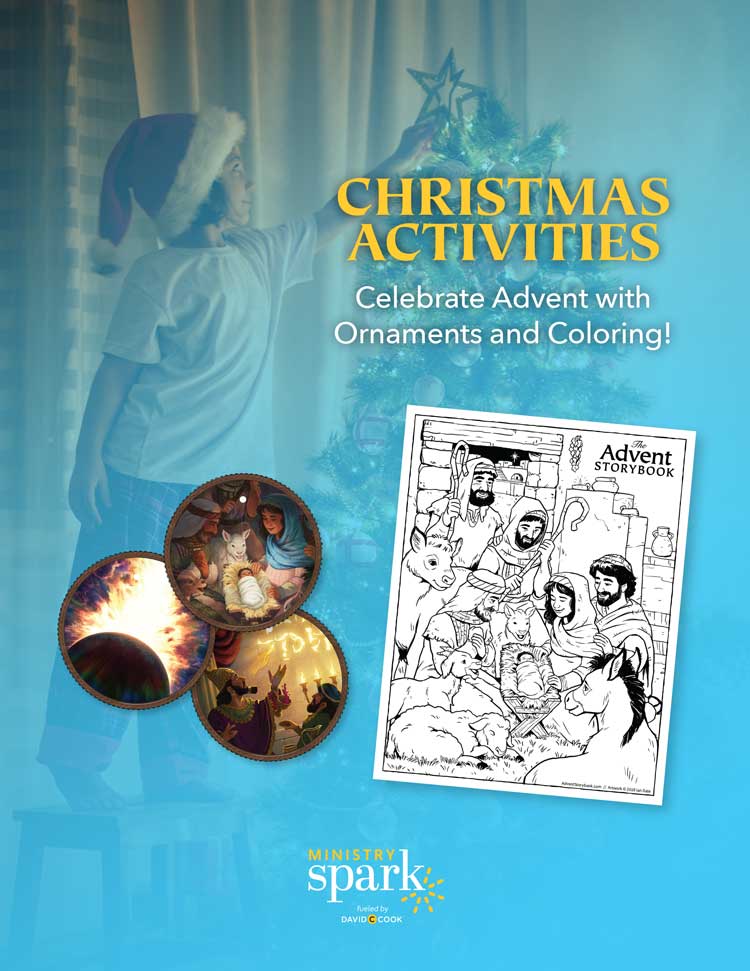 Celebrate Advent with Ornaments and Coloring
Inside this download, you'll find 25 illustrated ornaments celebrating each day of Advent and a Christmas coloring page!