It can be challenging to get kids thinking about global missions. Even though this is a focus for many churches, it can be tough to filter into kids' ministry. An easy way to introduce this is through a food packing event!
For decades, child sponsorship has been one of the primary ways kids have been encouraged to participate in global missions.
Getting kids involved in caring for children in poverty doesn't have to be hard! Encourage kids to write letters and tithe their allowance for a sponsored child. As a result, kids all over the world are blessed!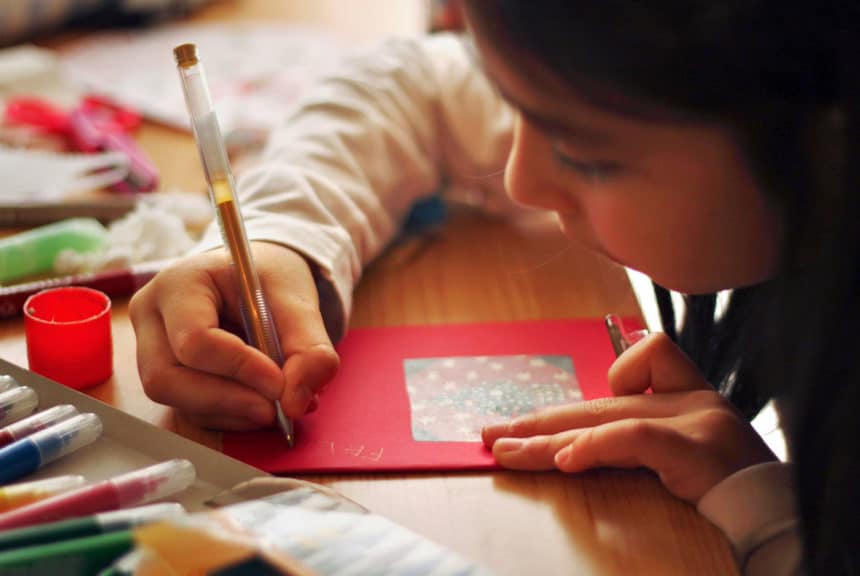 But today we'll focus on one tangible way to get kids thinking about global missions, and that is to host a food packing event.
The Gift of Food
Kids Around the World equips churches and businesses all over the country to host food packing events.
What organizations like this are discovering is that these events are also a great way to connect kids to global missions. They truly empower groups of kids and their families to be a part of the solution of childhood malnutrition.
At food packing events, churches pack loose food that is sent to malnourished children in orphanages, schools, homes, and churches around the world.
Tailor the Event for Your Church
Most organizations that work in food packing have connections to dozens of countries. Because of this, it is easy for a group to send meals to any country that they feel a close tie to.
With most food packing organizations, you can pack meals for around 30 cents each. This makes the cost for hosting an impactful event amazingly inexpensive.
These organizations typically require host churches to commit to a minimum number of meals—approximately 10,000.
That may seem like a lot, but 20 volunteers can pack 10,000 meals in just a few hours. And if your church is larger or simply ambitious, it is possible to pack 100,000 meals in just an afternoon.
The impact of these meals is significant. Organizations can use these food packets to offset other expenses. That allows them to allocate more resources to education, spiritual development, health, and sanitation.
Many of these programs not only provides meals to kids around the world but to their families as well.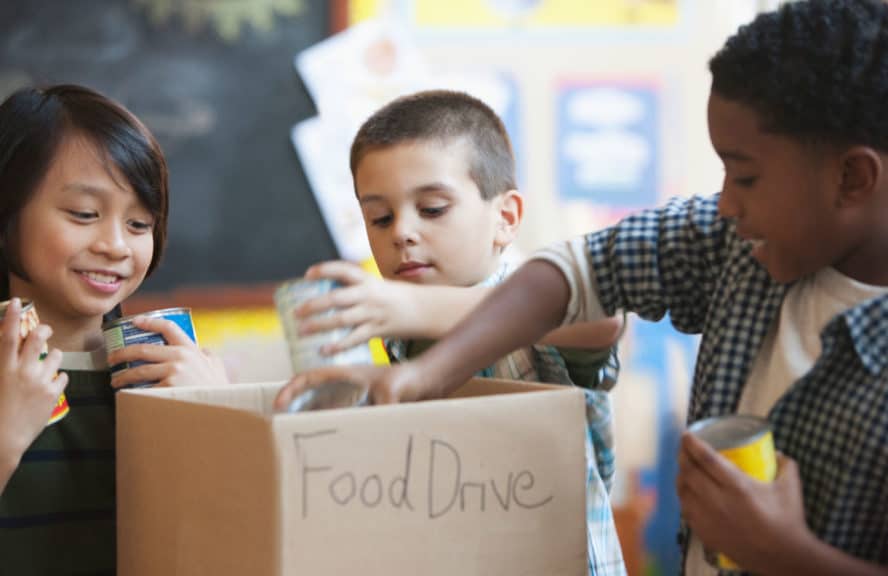 In most situations, a child or a family won't be eating these meals everyday but will use them to augment their meals. Many families add vegetables, spices, or even meat to enhance the meal packets.
Empower Your Kids to Serve
Here are some important points to consider when it comes to food packing events. The first is that kids—even young children—can comprehend the value of 30 cents.
Church budgets for missions and missionary support can easily run thousands of dollars. That's a number most kids can't connect with and feel powerless to impact.
But if you hold up a quarter and a nickel in one hand and a food packet in the other and then explain that the 30 cents pays for one meal for a child in need, it becomes tangible enough for them to connect with it.
In fact, children have been the main source of fund raising for many of the events I've been to. Because $3,000 can get you started, it isn't beyond the ability of your kids' ministry to fundraise creatively.
Lemonade stands, garage sales, car washes, and other typical fundraising activities can work well. And, so can collecting change from around the house (or car) to contribute to the event.
Some students have even written support letters to family and friends to raise money.
There is nothing like the feeling a kid gets when they are contributing to something bigger than themselves. For some children, a food packing event they help support will be their first step into that experience.
Bring Your Church Together
Another thing to consider is how an event like this can impact the profile of the your church's kids' ministry.
Many kids' ministries get very little "stage time" aside from an occasional plea from the pulpit for more volunteers. But a food packing event is a great way to get church members participating in a kids' ministry initiative.
I once worked with a church that is pooling resources from their children's, middle school, and high school ministries.
They believed in this initiative because it integrated kids in the bigger life of the church.
Food packing events give families an opportunity to serve together—this allows parents to encourage and model an attitude of service.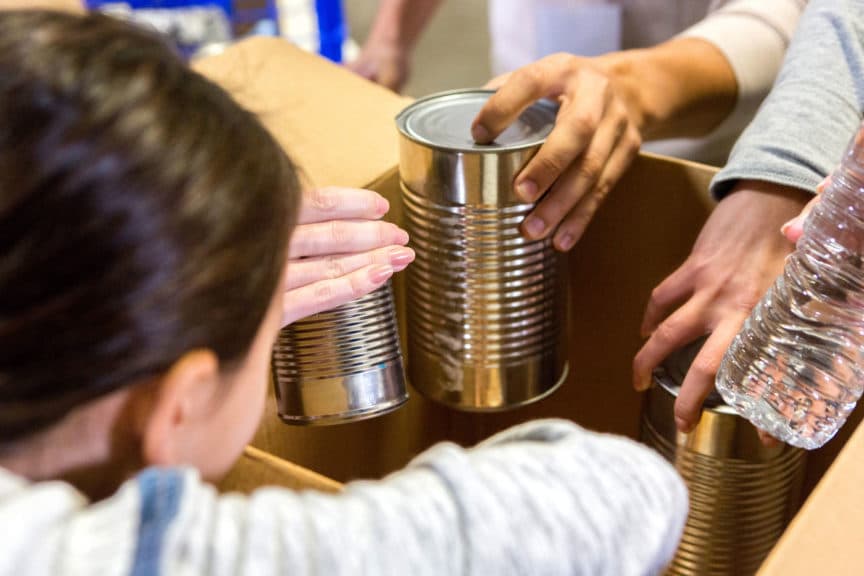 Kids are inspired as they see their parents give their time and resources.
Bless Kids and Families
I encourage you to look into putting on a food packing event at your church.
The impact of an event like this is significant for the communities that receive the food. And it is significant because Scripture commands us to serve impoverished communities. We can help do that by feeding them.
This is a tangible way to get the kids in your ministry thinking about those who are living in poverty. It gives them a way to contribute. As a result, they are improving the lives of poor children around the world.
Organizations like Kids Around the World would love to help you host an event. Regardless of where you are or what country you send meals to, they can come alongside you to help make it happen.
Please consider taking on an event in order to bless some of the kids—and their families—who need it most. As a result, the kids in your ministry will be blessed too!
If you like this article, you might also like:
Kids Serving Kids Super Simple Mission Kit
Tales of the One's He Won't Let Go
Want your kids to take service to heart? Filled with fun, interactive learning experiences and kid-inspired service projects, this curriculum will open kids' eyes (and grown-ups too!) to the needs in their community and around the world—then challenge them to do something about it!
Kids will find answers to these challenging questions:
Who will I trust?
How do I pray?
What can I give?
Where can I go?
Who will I serve?
How can I love?