Christmas is a great time of year to share Jesus' coming with the kids at your church. It's also a great time of the year to make sure we have our Advent Bible facts straight.
It is important that we know these facts to better understand the love of our Savior!
Check out these Advent Bible facts and let's celebrate the coming of our King.
Advent Bible Fact #1: Did You Know Jesus Wasn't Born in a Stable?
Ask kids this question!
The widespread idea that Jesus was born in a stable came from a novel called the Protevangelism of James, which was written 200 years after Jesus' birth.
The Biblical account doesn't mention a stable. Luke 2:7 states, "And she gave birth to her firstborn son and wrapped him in swaddling cloths and laid him in a manger, because there was no place for them in the katalyma."
The Greek word katalyma has been mistakenly translated "inn" in this context. In other verses, the same word is translated "upper room" or "guest room" (see Luke 22:11-12).
Did you know? The Greek word for "inn," pandocheion, is not found in the story of Jesus' birth.
Peasant homes in Bethlehem usually had one room.
At night, the animals came inside for warmth and protection; thus, each home had a manger. Some homes had a katalyma, or guest room. When Joseph and Mary arrived that room was already full.
Jesus, the King of kings, was born in the peasant home of family or friends. They placed him in the manger of the main family room.
How cool is that?!
Advent Bible Fact #2: Did You Know Jesus' Birth Was Promised Soon After Creation?
It is always a good thing when we look for the fulfillment of the promises of the Bible. Teaching kids this helps them see how God's love is REAL.
Many Old Testament prophets spoke of the coming Messiah, but the first promise came to Adam and Eve.
In the beginning, God made everything good. Adam and Eve enjoyed perfect friendships with God, each other, and all of Creation. But a serpent crept into their Garden, whispering lies.
When they believed Satan's lies and disobeyed God, everything shattered. Evil, pain, and death entered both the world and people—and all seemed lost.
But God spoke a promise: One day, a Son would come to crush evil and make everything new again.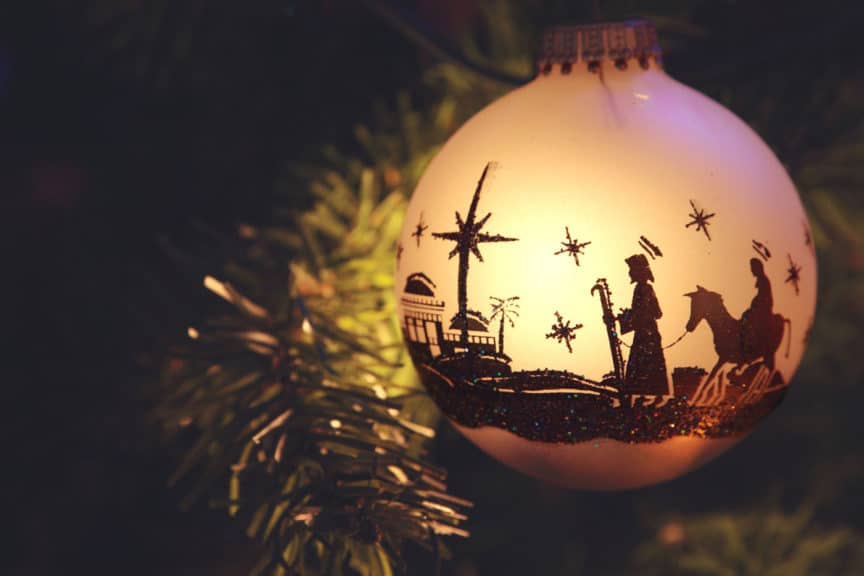 God looked at Satan and said, "I will put enmity between you and the woman, and between your offspring and her offspring; he shall bruise [or crush] your head, and you shall bruise [or crush] his heel" (Genesis 3:15).
Jesus began to fulfill this promise. This promise is reiterated in Revelation. "He will wipe away every tear from their eyes, and death shall be no more…And he who was seated on the throne said, 'Behold, I am making all things new'" (Revelation 21:4-5).
We have so much to look forward to. God's promises are still coming to fruition.
Advent Bible Fact #3: Did You Know It Is Significant That Both Shepherds and Wise Men Visited Jesus?
On the night Jesus was born, Jewish shepherds were outside with their sheep. Shepherds were poor, uneducated, and "unclean" by Jewish law. But an angel appeared to them.
The angel shared the good news that the Savior had been born (Luke 2:10-11). The shepherds probably feared visiting the kingly Messiah, expecting rejection.
But the angel gave a sign just for them: They would find a baby wrapped in swaddling cloths and lying in a manger (just like their own babies!).
The Messiah wasn't born in a mansion—He was born in a peasant home.
Later, wise men from the East saw a star rise in the sky. These foreign men were wealthy and well-educated, and they knew the star pointed to the King of the Jews.
They traveled a long distance to see Him, because they knew He was special—He came to bless all the families of the earth.
Jesus came to rescue all who realize their need for Him: poor or rich, Jew or Gentile. He came for all who believe.
Sharing this fact with kids lets them see that it doesn't matter who they are, what they've done (or will do), or even where they live. Jesus came for them. He came for their neighbors. He came for us all.
Advent Bible Fact #4: Did You Know the First Mention of Advent Occurred in Spain in the 300's A.D.?
Many kids don't know what Advent is or understand its significance. This fact will help them see and understand what we mean by Advent!
The first mention of Advent occurred during a meeting of church leaders called the Council of Saragossa. Meeting in Spain in 380 A.D., they declared December 17-January 6 a holiday and advised daily church attendance.
Advent gradually developed into a season that stretched across the month of December. Colored with expectation and hope, this period helps believers remember Jesus' birth at Christmas.
Advent celebrations happen in countries across the world—although traditions vary. Many people observe the season through four Advent candles set in an evergreen Advent wreath.
By lighting a new candle each Sunday before Christmas, they remember that Jesus entered our dark world, bringing light and hope.
Eastern Orthodox churches observe a Nativity fast from November 15-December 24. In China, Christians light their homes with decorative paper lanterns and a "Tree of Light."
If your church families celebrate Advent, you're joining countless Christians across the world (and through the centuries) who have also wanted to commemorate the coming of Jesus.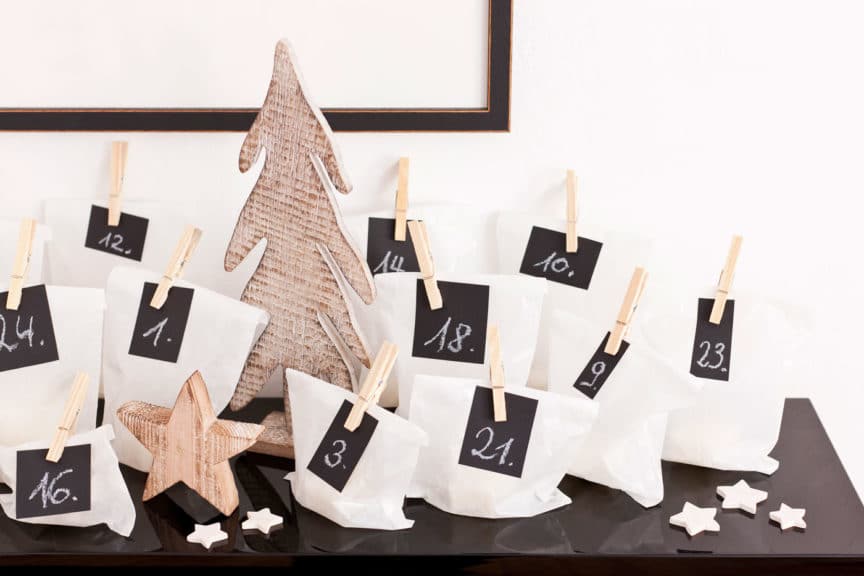 Together, we remember our Rescuer and celebrate His beauty, goodness, and love.
Advent Bible Fact #5: Did You Know That Women (Including a Foreign Prostitute) Are Listed in Jesus' Lineage?
In the Middle East, lineages are lists of men. But in the book of Matthew we encounter a surprise. Five women are included in Jesus' lineage. This is in addition to the main patriarchs!
What makes this fact even better is that two of these honored women were known foreigners.
Both Tamar and Bathsheba (the wife of Uriah) committed sexual sins that deserved stoning by Jewish law.
Rahab was a Gentile prostitute before risking her life to help Jewish spies and becoming a Jew herself.
Ruth was an immigrant from Moab, a country that began in incest.
And Mary was a young Jewish girl who willingly became an unwed mother to the Son of God.
In a patriarchal culture that highly valued female chastity and purity, their inclusion was both intentional and slightly shocking.
In this lineage, Matthew elevates women to a place of value and honor. Jesus did the same throughout His life, modeling a costly love for all people—both men and women, Jew and Gentile.
God takes our brokenness and brings beauty out of the ashes.
This Advent Bible fact allows kids to see and know the importance of all people—especially the importance of loving all people.
When kids know and understand that anything they do or have done does not define them, but rather, God's grace does, they begin to see themselves through our Father's eyes.
Kids see that Jesus truly came to set us free.
Advent Bible Fact #6: Did You Know That Mary Could Have Been Stoned for Her Unwed Pregnancy?
In the eyes of everyone else, Mary was unwed and pregnant. To all of them, she was clearly in the wrong.
When the angel Gabriel appeared to Mary, she was afraid. When Gabriel told her that she would be the mother of the Messiah, she was confused because she was a virgin.
But when Gabriel reminded Mary that nothing is impossible with God, she believed. And then she bravely spoke these words: "Behold, I am the servant of the Lord; let it be to me according to your word" (Luke 2:38).
Mary knew what people would think. But she wanted the Rescuer to come, even with the risk of her being stoned.
When Joseph (Mary's betrothed) found out, he was enthymeomai (angry). She had brought shame on them both! But he decided to divorce her quietly, because he didn't want Mary to be hurt.
Then an angel appeared to Joseph in a dream, validating Mary's claims and reassuring him that Mary's baby was the Promised Son of God.
Joseph, too, believed. Joseph resolutely married an unwed mother, protecting and caring for Mary and her Son.
Both Mary and Joseph displayed immense faith and courage . . . and on the first Christmas, Jesus was born.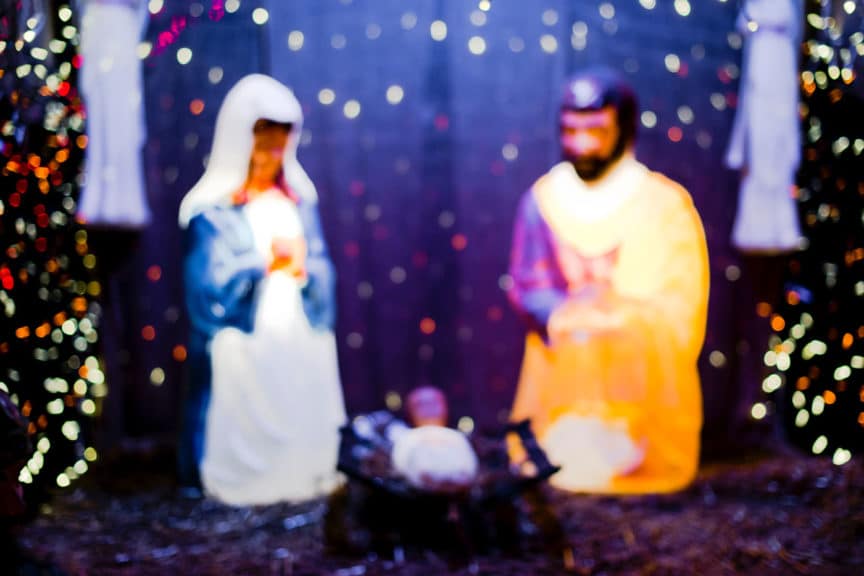 Even when the world sees one thing (and makes assumptions), God knows all. Kids can see God's direction in Mary and Joseph's story. They can know that He loves them just as much!
Advent Celebration
Grace shows up in the story of Jesus' birth in so many ways. Knowing and celebrating these facts helps us to better understand the depth of the love of our King.
May God bless you and your students richly this Advent season.
For some other fun holiday articles, check out these topics:
The Advent Storybook
Add The Advent Storybook to your church's holiday traditions and encourage families to enjoy these special stories featuring God's recurring, faithful promise to rescue us.