When God created the world, He made everything in it with a purpose. The sun He made to light the day—the moon to govern the night. He gave each just the right amount of light to serve its purpose well.
The same is true for each of us. When God created us, He had a purpose in mind. He gave each of us everything we need to fulfill that purpose.
Serving in ministry is a great way to utilize the gifts and talents God gives us to not only serve Him and others but to fulfill just a piece of our purpose. When we invite people to volunteer in ministry, we are inviting them to use their God-given gifts and talents to serve Him. We are opening a door of opportunity for them to live out a piece of their calling.
Talents and Passions
Think for a moment about the skill sets and passions you have. These can range from organization to speaking, singing, or even making people smile. These are great ways to serve in ministry. But it doesn't stop there.
Think of all the opportunities you have within your ministry for other people to be part of the vision. Are there groceries that need to be picked up for Wednesday evening meals? Is there someone in your church who loves to shop? Let them use that passion to serve.
Do you need help setting up check-in stations for the Kids' Ministry? Finding someone who is good with technology and enjoys working with electronics can be a real gift to the program and is a great opportunity for that volunteer to get plugged in by putting their interests to good use.
What about the people in your church who love to build? Do you need a set for the new series you are starting soon? Leverage their talent and let them see how their gift can be used by God as part of a bigger plan. This is another great way others can use their talents to serve. God gave talents and passions to each of us, and we can use to serve Him.
Be an Encouragement
By serving as part of a team, we get to make ministry happen. We help extend to others the love God has shown us. Through God's love and mercy, we find salvation.
How can we use our gifts to help other people experience that same love and mercy in their lives? Aside from serving with our gifts in a ministry, we can be an encouragement to others simply by showing His love in the way we live out our life. What does this look like?
First and foremost, we must walk in a relationship with the Holy Spirit. Galatians 5 tells us we will see that relationship evidenced by the fruit of the Spirit in our lives. We should be walking in such a close relationship with Him that when others look at our lives, they see the fruit of the Spirit is overflowing. At this point love, joy, peace, patience, kindness, goodness, gentleness, faithfulness, and self-control are evident in us.
This not only encourages us but also empowers us to fulfill the purpose for which we were created. There is a confidence that we can dwell in when we know we are living out God's plan for our lives. When we help others find that same relationship with the Holy Spirit and they encounter that same love and mercy, they will also be encouraged and empowered.
Displaying God's Story
It is when we live our lives in this way that we can truly know who we are and who God made us to be. Our lives should display His story each and every day. There is such encouragement and joy in knowing who you truly are and who God made you to be. I guarantee once you find that, you will find those gifts can also be used to empower and encourage someone else.
Think of how powerful this can be. By walking alongside someone and helping them grow in their relationship with the Lord, we can help them find ways to use their God-given gifts in ministry. We were all created to serve God. He gives us everything we need to fulfill that calling. May we all recognize we are known and loved by God. May we live a life that is led by Him and speaks of His wonder.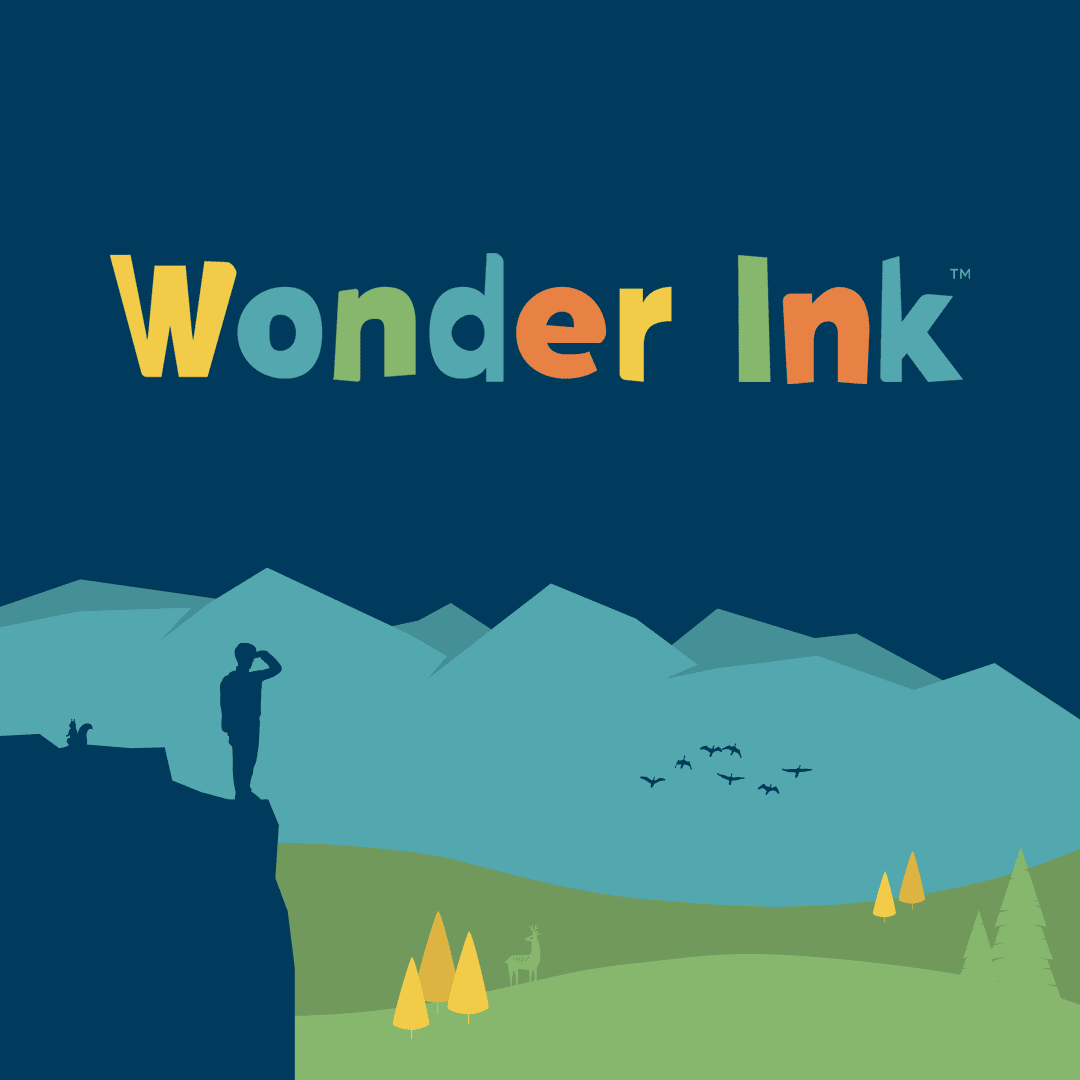 Wonder Ink
What if Sunday morning was just the starting point? Wonder Ink is a customizable digital curriculum and toolkit for creatively engaging kids and families in God's Word. Wonder Ink sparks curiosity and guides children on a journey of faith through the wonder of God.