In an emotionally secure environment, each person feels safe, accepted, and valued. It is a space where individuals can express themselves freely without fear of judgment or criticism. Such an environment is essential for ministry leaders and kids as it helps them build healthy relationships, develop a positive relationship with the Gospel, and equip them to share the Gospel.
In the beginning … God created everything so that He might be known. He designed the perfect environment where Adam's and Eve's physical needs were met daily. Then God revealed Himself through a relationship caring for Adam and Eve emotionally.
This first relationship between God and His children involved creativity and innocence. Just imagine Adam "looking at God, as he named the first horse, giraffe, hippopotamus." The Creator permitted Adam to be vulnerable and share names and ideas.
I believe God delighted in Adam's creativity because God's longing was for Adam to thrive in the secure environment of the garden. God sharing and investing in Adam made him feel known, confident, and bolder. I can only imagine it brought God and Adam closer—into a deeper relationship making each feel known, loved, and appreciated.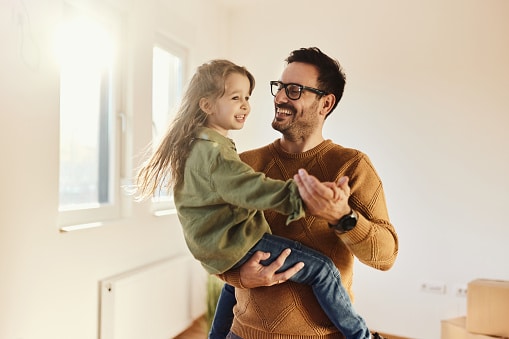 Building Healthy Relationships for Emotionally Secure Environments
An emotionally secure environment is crucial for building healthy, safe relationships between ministry leaders and kids. When ministry leaders feel emotionally secure, they are more likely to be sensitive to kids' emotional needs.
This sensitivity leads to better communication, trust, and respect between the two groups. For example, an emotionally secure ministry leader is more likely to listen to a child's concerns and provide the necessary support and guidance.
Observe Your Ministry
Is there space for give and take between the leaders and the children? Are children and leaders drawing closer to God through the vulnerability of exchanging ideas about God?
Create Space for Communication
Does your current ministry offer space for verbal and non-verbal communication? How can you ensure kids can ask deep questions without fear of shame or rejection?
You could add a journal station, a "Big Questions" box, or make a point to have a compassionate leader available in the same spot each week who could answer questions and pray with kids or leaders.
Listen to Leaders
A blessing of having ministry leaders on the front lines is their ability to report back details. Invite them to talk about emotional intelligence, shame, and vulnerability. Equip them by practicing with leaders who listen well and respond with compassion.
Developing a Positive Relationship with the Gospel
An emotionally secure environment is also essential for developing a positive relationship with the Gospel. When kids feel emotionally secure, they are more likely to have a positive outlook on life and themselves.
In today's culture, our children receive the message that if they act right, are good, and keep on the "right side," God will forgive them. That's moralism; no child or adult can keep up that charade for long.
"When we were born, we were born vulnerable, And from that moment on, we began to build walls to protect ourselves from the pain that comes with vulnerability. But the walls that we build also keep out love, joy, and connection."

Curt Thompson, "The Soul of Shame"
The Gospel begins with, "While you were sinners, Christ died for you." Romans 5:8-10.
God, in His compassion, does not expect or ask for perfection so we can be accepted into His presence. Instead, He sent Jesus to live the life of a lamb, vulnerable to the cutting words and abusive hands that rejected Him to be the perfect sacrifice.
When we tell the story of Jesus on the cross laid bare for the world to see to rescue us, we tell the story of ultimate unending love that could not be defeated even by death. His resurrection provides us hope, the invitation to be adopted children, and to explore the gifts given by the Holy Spirit.
"Vulnerability is the birthplace of love, belonging, joy, courage, empathy, and creativity. It is the source of hope, empathy, accountability, and authenticity. If we want greater clarity in our purpose or deeper and more meaningful spiritual lives, vulnerability is the path."

Brené Brown
The most heart-wrenching vulnerable worship and responses to God come out of the mouths of babes. If you need a reminder, enter your preschool space, watch them worship in song, and hear their prayer requests.
The world will taint the innocence of our young children, but the Gospel reminds them God profoundly loves them and pursues knowing them. Brené Brown's words are an anthem for the importance of having an Emotionally Secure Environment in our children's ministries.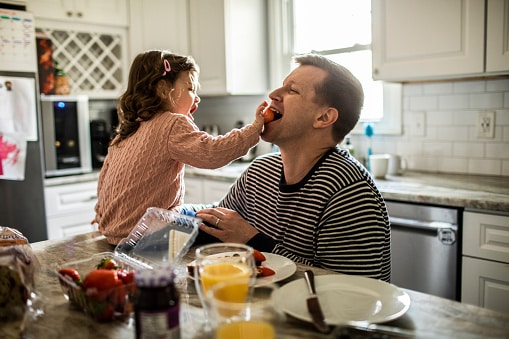 Equipping Kids and Leader to Share the Gospel
An emotionally secure environment equips leaders and kids to go forth and share the Gospel inside and outside the church walls. An emotionally secure environment for children is one with questions, conversations, and stories that reveal how God has shown up in the lives of others.
This environment fosters speaking to God and inviting Him to lead your heart to serve where and as He directs. One of my favorite hymns says when we turn our eyes on Jesus and "look into his wonderful face, the things of this earth will grow strangely dim."
Suddenly, the promises of God are our assurance. We trust that God is listening to our prayers even in our waiting. We can wail against God in our hurt and pain, knowing our only hope for true peace and comfort comes from Him.
Pave the Way for Families in Emotionally Secure Environments
Model to parents how creating space for kids to ask questions and share creates opportunities for growth, clarity, and confidence in who they are and who God is. Create an emotionally secure environment activity for parents by practicing storytelling and listening.
The Big 5
Instruct parents to reflect on 5 significant life moments from any age.
Illustrate these 5 moments on separate pieces of paper with simple drawings using stick figures and shapes.
Share your BIG 5 with another person.
Pause & reflect on how God used these events to reveal Himself to you.
Actively listen and ask questions of your partner.
Family Counselor Workshop
We also hosted a local family counselor to come and led a family workshop on emotional intelligence and fostering an emotionally safe environment in the home. The counselor brought many resources and shared profound insight into how our security in our environment unleashes the potential for growth and creativity.
Focusing on the importance of having an emotionally secure environment builds relationships between ministry leaders and children. When we foster deeper connections within our ministries, the transformational work of the Spirit reveals the power of the Gospel.
Leaders and children who address their curiosity and questions about the Gospel without shame develop a sense of belonging, confidence, and joy. Worship, prayers, and personal stories can equip leaders, children, and parents to take the Gospel beyond the church walls and offer it with compassion to the hurting, listening ears of the longing.