Have you ever been on a mission trip? I mean one of those other-side-of-the-globe-plan-and-save-for-a-year trips where you go with big dreams and ideas and come home transformed yourself? The kind where you thought you were the one delivering the good news only to find yourself broken by how little you understood it?
Maybe it's just me.
I was blindsided by my ignorance overseas. I had thought they needed Jesus. As if Jesus would snap His fingers and give those kids a roof if they would just believe. So how do we explain their passion for Jesus and their cardboard bedrooms?
It wasn't until I sat in my car in the church parking lot on my first day back to work after the trip that I buckled under the weight of my own privilege. I had to travel to the other side of the world to figure out that some kids need shoes, food, and water. But they didn't Jesus—they already knew, loved, and served Him.
How would I tell the kids I serve in my local context that they need Jesus when they've never needed (or wanted for) anything?
What about the kids who were coming to church but growing up in a home where Jesus isn't Lord? Or the ones who have all the answers but don't understand why it matters? And for the ones who have heartbreaking needs, how do I explain that Jesus is the way, but He's not a magic wand?
Versions of Jesus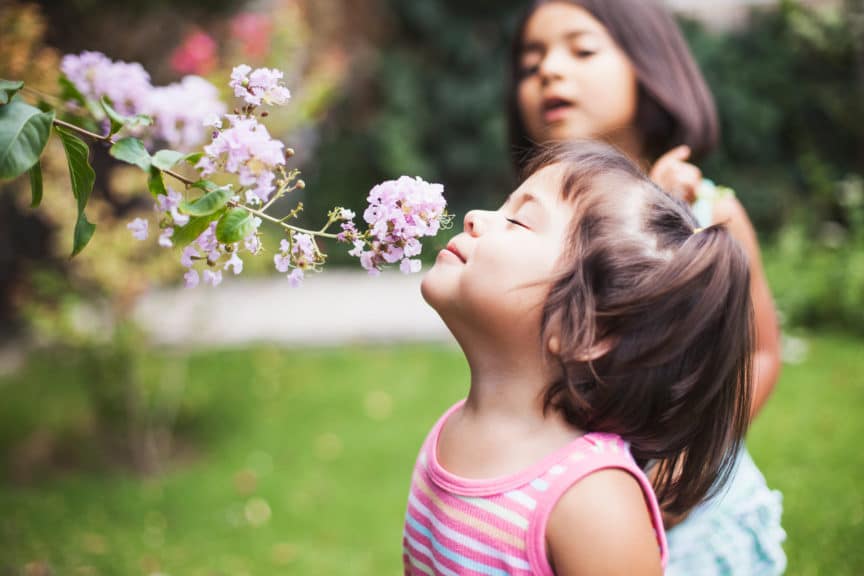 Two months and countless whiteboard mind maps later, I realized one truth that would change everything about how I share the gospel: the gospel is true all the time.
It tells the truth about who we are and about who God is no matter where we are in our story. It is the Way, the Truth and the Life. Even when you don't understand it, even when it doesn't yet make sense, even when life is hard, even when life is good. The gospel is always good news. And everybody needs good news.
The language we use to tell the stories of Scripture is the difference between a history lesson and a love letter. And the truth of the love written in between every line of Scripture is the one thing that never changes. So, what if we shared the gospel the same way, for all kids, regardless of circumstance, life stories, or ability?
That may seem obvious to you, but while I sat in that parking lot, I realized I had been talking about two very different versions of Jesus: one for kids in less fortunate communities and another for kids in privileged communities.
Brought to My Knees
So, I had to ask myself: why was it easier to talk about Jesus on the mission trip, even with kids who had minimal English?
This is what the first whiteboard revealed:
Little English meant our language shifted. Words got simpler. Sentences got shorter. And I got to the point quicker.
My assumption that I was bringing the gospel to them was overturned by their worship-ready position. If I instead assumed that the Holy Spirit began the conversation long before I got there, all I had to do was join in on it.
They were hungry. And thirsty. And poorly clothed. So, we took care of those needs first, so that they actually were equipped physically to participate spiritually. And isn't it just like Jesus to meet our needs? I mean, that's why they're called needs, after all.
"Need" brought me to my knees again. What in the world do the kids in my neighborhood actually need? Yes, I know, they need Jesus. But what are they lacking without Him that they are desperate for and seeking?
And in His gentleness and kindness, He leaned in and whispered, "Tell them the truth about who they are."
Our Kids Need Identity—in Everyday Language
As I filled another whiteboard with the word IDENTITY at the center of it, I began to see that language, once again, was a hindrance. Simple words were sufficient. And I began to see that, in our desire to teach kids biblical, sacred language, we had somehow forgotten to explain it.
So, what if we decided that plain language, easy access, and inclusion in the story is the beginning of very good news? It's really hard to get excited about good news if you don't understand it. And it's hard to join in on a party that you're not sure you were invited to in the first place. So, let's make the celebration clear and leave no one out, okay?
The next whiteboard was then filled with all the things that need to be included to make it the gospel. What can I not leave out? Every time we wrote down a word that we were sure wouldn't come up on a playground or in the schoolyard, we looked for three ways to say it differently, in everyday terms.
Three Simple Sentences—Profound Impact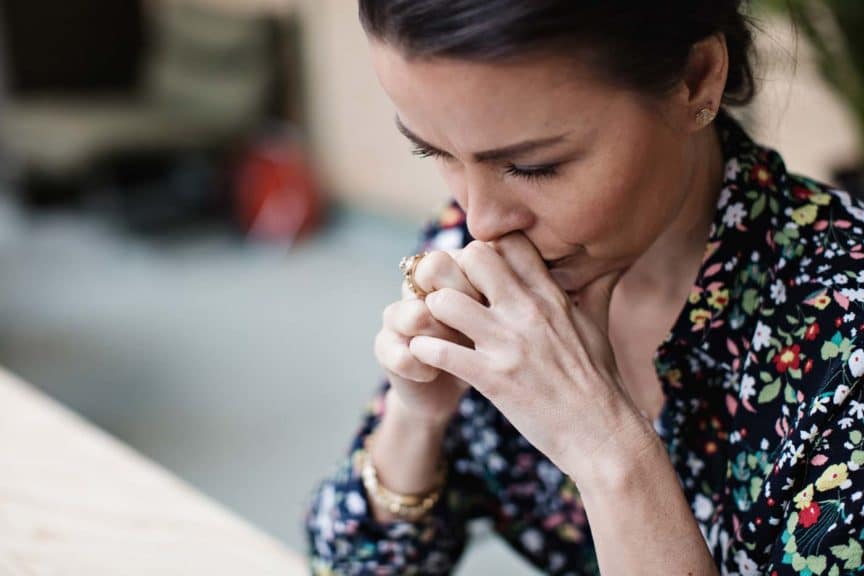 We came up with a few truths that had to stick, no matter how we tell the story: who God is, who I am, and our need for Jesus. And it eventually boiled down to three sentences: God made you. God's plan is for you. Jesus is the only way.
God Made You
God made you. You are amazing, and He delights in you. God made you for a purpose that He designed long before you even began your adventure in this life. He made you to fill a role in the Kingdom that only you can fulfill. He loves you, sees all that you can be, and loves you as you are.
God's Plan Is for You
God's plan is for you, not against you. It's designed for you and custom fit with you in mind. His plan for you is wrapped in you, knit into your being. This means He also made you capable of living it out. It may not be easy. It may not always be fun. But God's plan is always good.
Jesus Is the Only Way
Jesus is the only way. He's the only way to unlock God's plan and hear directly from Him and why He made you just as He did. Jesus is the only way to truly know who you are and why you're here. Jesus makes you a child of God. And when that's your identity, everything else pales in comparison. As a child of God, you do not have to know the way because you are not alone. The Holy Spirit is with you.
…
In light of 1 Peter 3:15: "you must worship Christ as Lord of your life. And if someone asks about your Christian hope, always be ready to explain it."
Language that Meets Kids Where They Are
Maybe these questions will help you wrestle with the language of the gospel for the sake of the Kingdom:
What words do you use that may be a hindrance to the listener? Are there any words that may feel like insider lingo? Could those words wait for the relationship to grow?
Where have you made Jesus a superhero instead of Savior? Words like Rescuer may make false promises for little ones who don't understand metaphor or think they'll wake up in a safe home if He rescues them. I told my daughter Jesus would make "all things new" when she was five, and she wanted nothing to do with Him because she liked her life exactly as it was!
Does your gospel story deal more with sin management than identity? While Jesus does deal with our sin and repentance is essential, the gospel is more transformational and relational than transactional. Does your gospel invite kids into a relationship that goes both ways? Does it tell of a good God that loves them no matter what? And does your gospel tell a child who they are in Jesus?
…
Please hear me say: the cross matters. The fullness of the gospel matters. Explaining sin matters. But that's just not where we need to begin. Our kids need a good God with a good plan and a way back to Him. Because, let me tell you, friends, the enemy gets plenty of headlines, but He just doesn't get to be the protagonist in the gospel story.
Because God was, is, and always will be good. And our kids need good news.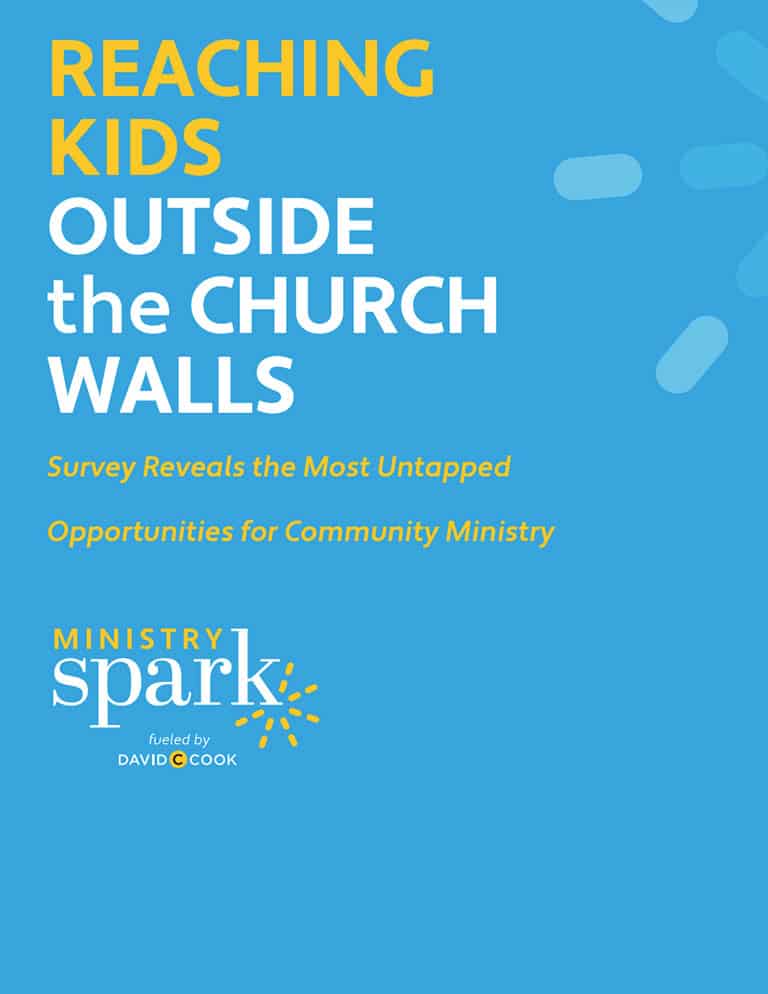 Reaching Kids Outside the Church Walls
The tool kit you need this year! We asked pastors and ministry leaders about the programs they're using to reach kids in their communities. Here's the boots-on-the-ground insight they shared with us.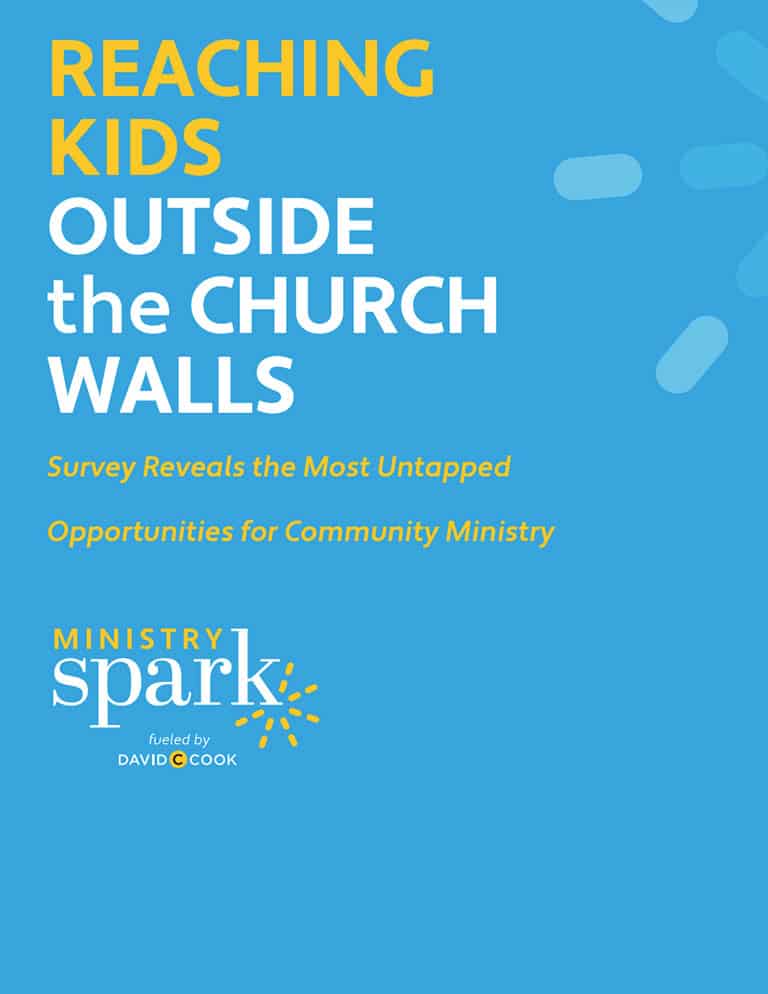 How to Guard Yourself from Ministry Burnout
The tool kit you need this year! We asked pastors and ministry leaders about the programs they're using to reach kids in their communities. Here's the boots-on-the-ground insight they shared with us.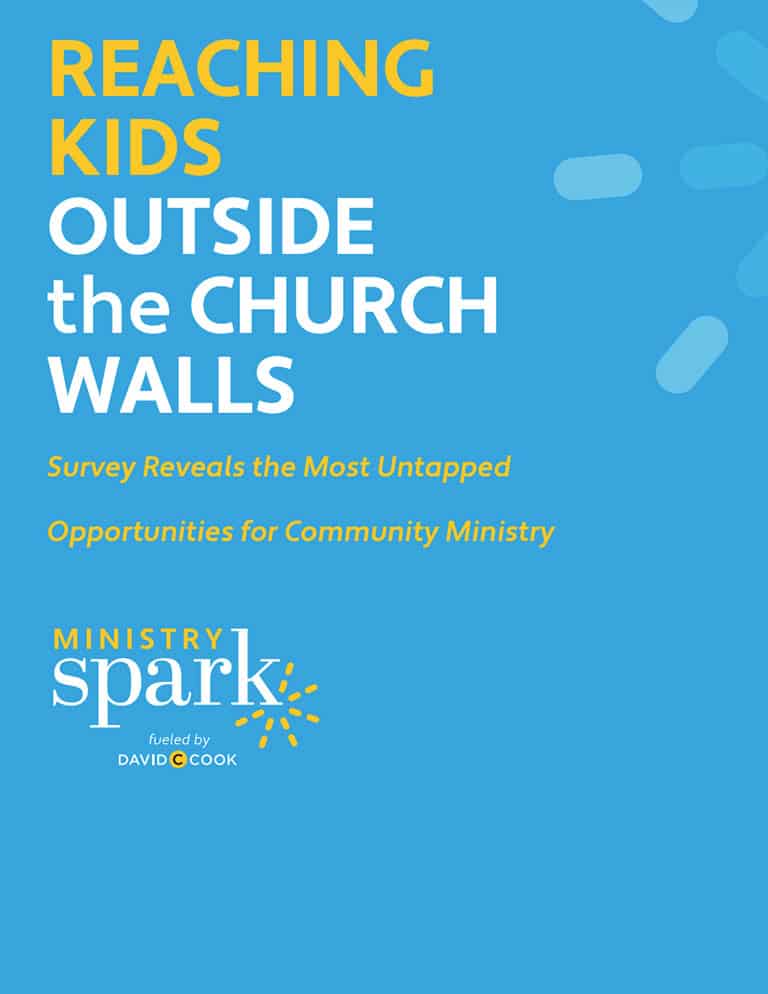 How to Guard Yourself from Ministry Burnout
The tool kit you need this year! We asked pastors and ministry leaders about the programs they're using to reach kids in their communities. Here's the boots-on-the-ground insight they shared with us.