"There seems to be doubt around my ability to lead. It feels like I'm welcome to administer tasks and coordinate, but not to lead into the future or champion a vision."
This is one of many messages I received from women who lead in a ministry setting.
I recently asked my network to share about some of the challenges they face uniquely in ministry leadership because they are female. As a fellow woman in ministry leadership, their responses felt familiar; however, two things became very clear.
First, women in ministry leadership experience mental fatigue quite often, but many may not be aware that it is something they are regularly battling. This fatigue stems from constant stress of striving to not be seen as "other" or from the endless hoops they have to jump through of how they "should" present themselves.
As one director of a ministry put it:
"My voice still doesn't count at the table. If I say it kindly, I'm not heard—if I say it clearly, I'm too challenging. If I'm passionate, I'm labeled too emotional. It's exhausting."
Second, many women in ministry leadership are having to find their seats at the table again in a post-2020 world. Before COVID hit, women would often express to me that having a voice in leadership decisions or a seat at the table was a challenge.
As another children's ministry leader shared, "There are many conversations my [male] peers have that I miss out on because I'm a woman. I always feel like there is a gap of information I'm needing to close."
A Widened Gap
However, even though women struggled to have a seat or a voice at the leadership table before the pandemic, the impact of social distancing measures on the work environment did not make inclusion in this regard for many women easier. In some cases, it widened the gap.
"Before the pandemic, in-person staff meetings helped us with feeling like we had seats at the table. When the pandemic hit, everything went virtual. It's really hard to have a voice when you're not in the right meetings, so COVID made the virtual table smaller. It feels like we have to fight for our seat at the table again." one church leader shared.
With many women in ministry leadership navigating a fairly consistent mental fatigue, as well as having to navigate closing a gap in the distance between them and being included at the leadership table, what can we do to lead strong into the future?
1. Reacquaint Yourself with Your Voice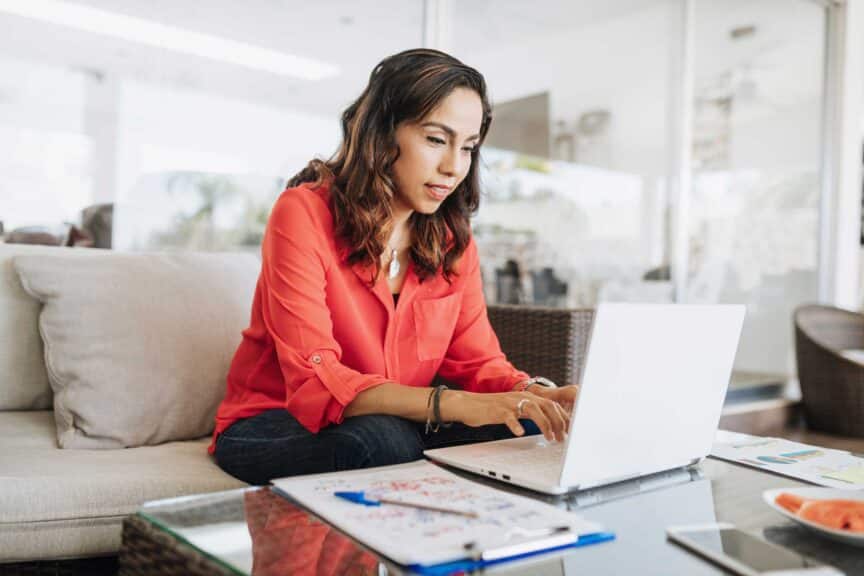 Too often in the tired and in the gaps, women will begin to adapt, turn down the volume, or even lose their voice. Signs that this is happening is that we will stop asking questions. We will slow down on contributing ideas. We will trade in thoughtful discourse for agreeable acquiescence.
It is critical that, in this unique season of life and leadership, you are consistently reacquainting yourself with your voice.
How were you uniquely created to lead? To influence people? To move vision forward?
Practical Ways to Nurture Your Voice
Read resources that challenge you to grow and develop your voice like Jo Saxton's book, Ready to Rise. It's a game-changer!
Invest in developing your self-awareness through tools like StrengthsFinder, Meyers Briggs, Enneagram, etc. These tools help to provide you with language to understand your unique wiring.
2. Rethink Your Rhythms
When I coach women in ministry leadership who are battling intense mental fatigue, the most practical place for us to begin to gain back some ground is in their rhythms. Too often, they're attending to everything else and everyone else—and life and leadership is happening to them.
It is vital that leaders preemptively strike against fatigue and battle weariness by purposefully establishing and abiding by rhythms that support their healthy, sustainable, and holy way of life and leadership.
Practical Ways to Begin to Rethink Your Rhythms
Prioritize your discipleship by guarding time on your calendar for space with the Lord. Consider adding Sabbath to your weekly rhythm. I have taught about this practice here.
Evaluate your boundaries around your screen time. Consider adding healthy constraints to the attention you give your social media/email.
3. Surround Yourself with Other Supportive Women in Leadership
Loneliness is one of the primary arrows I have seen take out leaders in the middle of mental fatigue. The exhaustion and stress for many from being the "first" or the "only" or the "other" can isolate women in deep and dangerous ways.
It's not just good for women to have a community of fellow leaders, it is absolutely necessary. Prioritize these relationships, make space to invest in conversations with these leaders, and keep an eye out for other women that need this type of community, as well.
Practical Ways to Connect with Supportive Women in Leadership:
Initiate relationships! Connect with a few leaders at other churches in your area. Invite them to a Zoom call or a coffee gathering. It's very likely what they need, and it is what you need! Ministry Spark Conversations are a powerful opportunity to connect with other leaders.
Attend a ministry conference like Children's Pastors Conference and attend the Women in Ministry Leadership breakout track sessions. These are the types of rooms with truly wonderful women to connect with and invite to go to dinner with you. Some of my most impactful relationships have begun in rooms like these.
4. Invest in Coaching
Women tend to highly invest in work excellence and execution, but we under invest in their own personal development. The idea of investing in coaching is often met with 1) "I don't have the financial resources for this." and 2) "I don't have the time to give to this."
Young moms who are in ministry leadership can especially feel like coaching is an intimidating commitment with everything they are navigating. However, leaders who make the investment in coaching will experience greater growth and momentum than if they maintained and managed the status quo.
Practical Ways to Invest in Coaching
Participate in a leadership coaching program like what Jo Saxton offers here or an affordable coaching program like what INCM offers its members.
Maybe you're not ready for coaching yet, but you really desire to have a mentor. Is there a leader in your life that you admire and would love to learn from? Reach out to them and ask if you could get on their calendar once a month for an hour.
5. Keep the Long View in Mind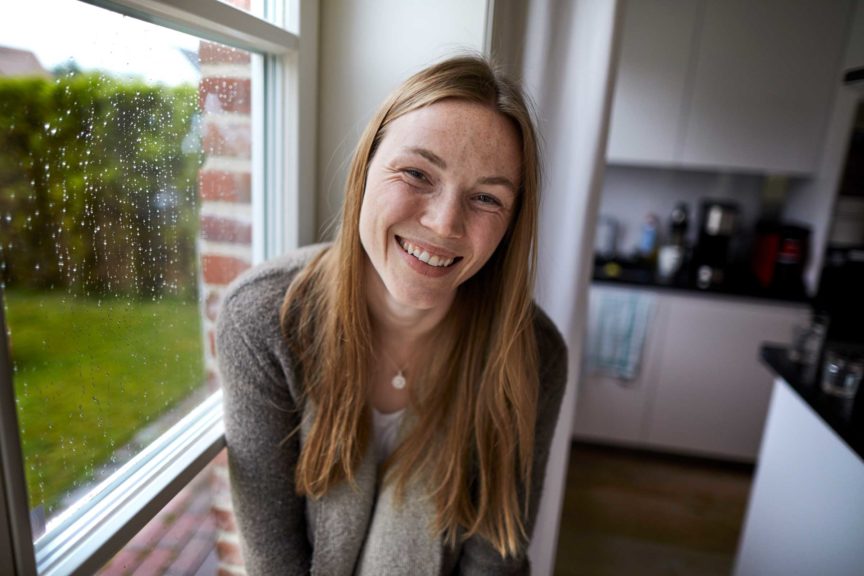 It is vital that we keep eternity in our eyesight as we lead in the spaces God has called us to. Distractions will keep you from being effective, from using your voice for the good of those around you, and from using the gifts that God has entrusted you with to do what He has asked you to do.
Sister, the voices that would diminish your worthiness or your value as a leader are distractions. The feeling you have of being an imposter as you sit in a leadership position—that's a distraction. Darkness seeks to distract you and diminish your ability to shine. In the spiritual battle between light and darkness, you are light.
As women in ministry leadership, we must have the long view of the Kingdom as we represent Him in our communities and to our children. We must lead with Light.
•••
May you shine brightly in a dark world, may you remember that there are girls in your life seeing you obediently follow God and learning from your example, may you inspire the women (and men!) around you to be everything God made them to be. And may you run freely and lightly as you lead strong in ministry.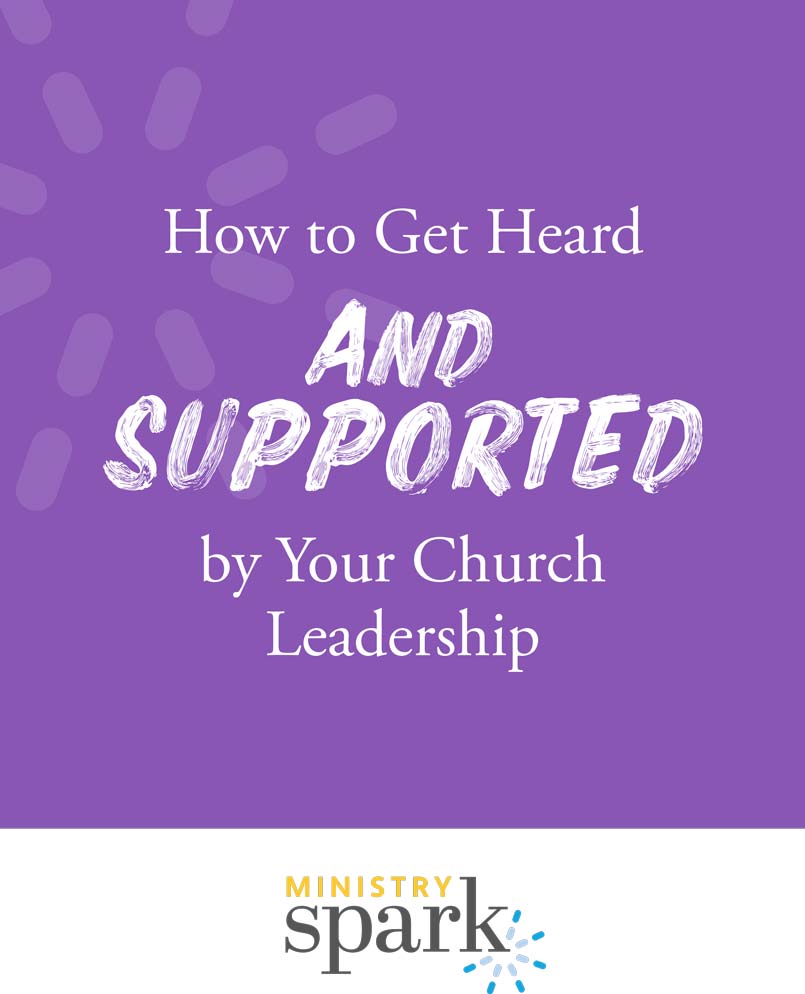 How to Get Heard and Supported by Your Church Leadership
So, you want to be heard. You have a ministry vision you want to implement. You are considered a leader in your church…but you don't always feel that way when you're around other senior leaders. (Heavy sigh.) Hear this clearly: You can get heard. (And ministry leader, Keith Ferrin, is going to help you.)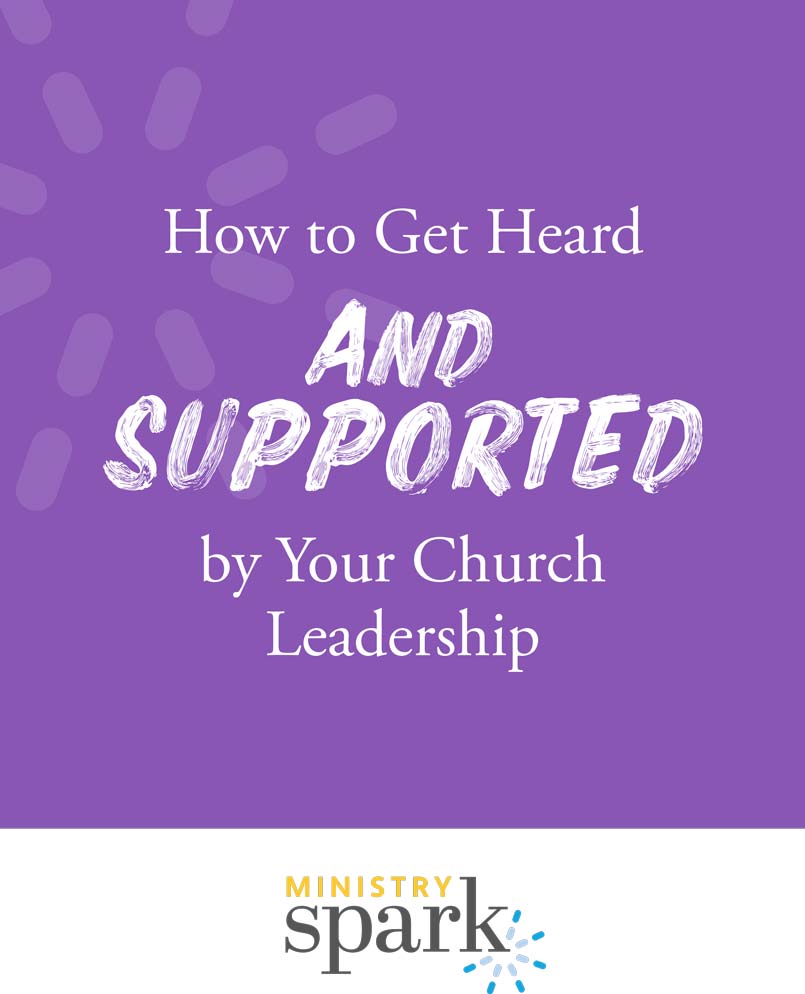 How to Get Heard and Supported by Your Church Leadership​
So, you want to be heard. You have a ministry vision you want to implement. You are considered a leader in your church…but you don't always feel that way when you're around other senior leaders. (Heavy sigh.) Hear this clearly: You can get heard. (And ministry leader, Keith Ferrin, is going to help you.)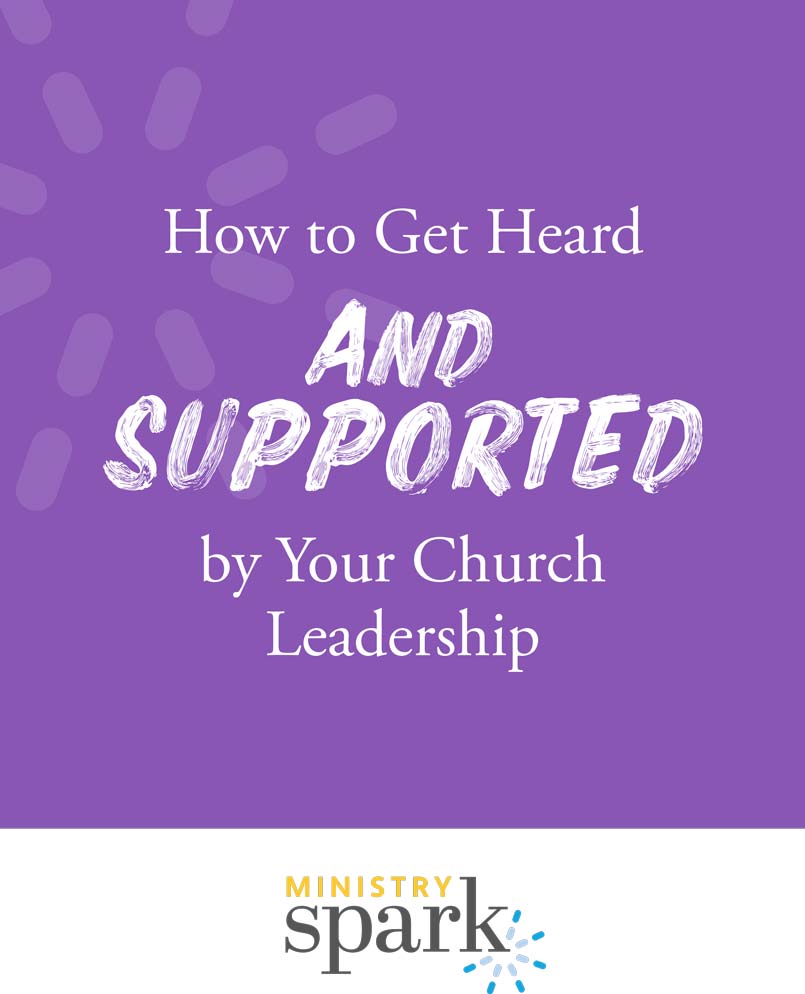 How to Get Heard and Supported by Your Church Leadership​
So, you want to be heard. You have a ministry vision you want to implement. You are considered a leader in your church…but you don't always feel that way when you're around other senior leaders. (Heavy sigh.) Hear this clearly: You can get heard. (And ministry leader, Keith Ferrin, is going to help you.)