Ah, St. Patrick's Day! The day of wearing green (to avoid getting pinched), wearing silly hats, thinking about leprechauns, and looking for a pot of gold at the end of the rainbow. Oh, and don't forget the "Kiss me, I'm Irish" t-shirts.
Evangelical churches sometimes wonder if there's anything saintly at all about that "lucky" bearded scamp and his four-leaf clovers. The thought of talking about any of that blarney in church may seem outrageous.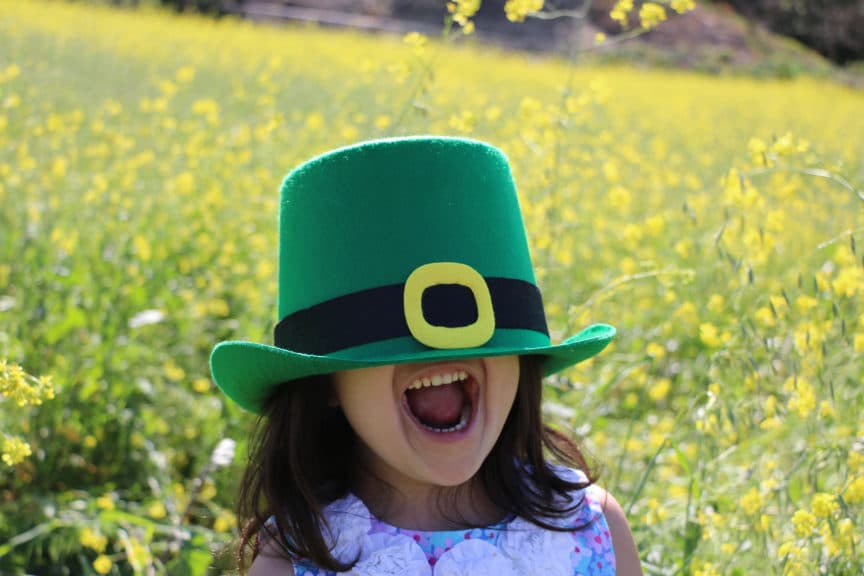 But the truth is that the historical man we know as Patrick was a hero of the Christian faith and shares several similarities with the Apostle Paul.
St. Patrick was an early missionary whose impact upon Western culture was so vast as to cause author Thomas Cahill to write that, during the Dark Ages, the Irish actually saved civilization.
About St. Patrick
Imagine that you're a sixteen-year-old boy named Maewyn Succat, living either in Wales or western Scotland sometime around A.D. 450. You've been raised Christian, but you haven't really embraced the faith for yourself. You're out tending the sheep in the family lands overlooking the sea.
Suddenly, a cry goes up. "Irish raiders! Run!"
Plunderers and pirates from Ireland have come ashore to steal livestock and take captives as slaves.
You drop your shepherd's crook and run, but the barbarians fall upon you. Then, you are hauled back to the beach, taken across the sea to Ireland, sold as a slave, and set to work tending herds for your new owner.
This is your life now.
We know these facts from the two surviving documents written by Maewyn Succat (renamed Patrick by his masters) about his life.
The boy who had never paid much attention to the faith of his father or grandfather now turned to the Lord in earnest. By his own account, there in Ireland he came to pray in a nearly continuous stream of over 100 prayers per day.
He spent the rest of his youth enslaved as a herdsman in Ireland. But his new faith deepened, as did his knowledge of the Irish culture and language and his regard for the people.
A Vision from God
After six years, Patrick had a vision in which God said, "Your ship stands ready." Seeing this as his permission to leave captivity, Patrick broke free and made his way nearly 200 miles overland to the eastern coast, where he found a British ship leaving for England.
He somehow gained passage on the ship and, after more deadly peril and perhaps another imprisonment, made it back home.
But he never forgot the Irish. There is some thought among historians that Patrick encountered Irish children, perhaps during his escape, and was struck with sorrow that these innocent children—and the whole pagan civilization of Ireland—would die without a knowledge of the salvation in Jesus.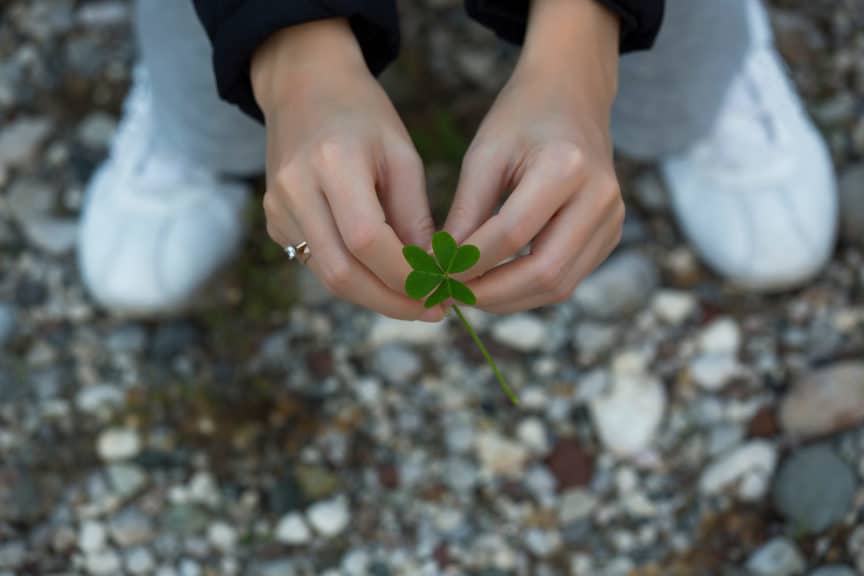 Decades later, when Patrick (who kept his Irish name) was in his forties, he had another vision from God. In this one, a person—one Victoricus, possibly an Irish child he'd met—presented a letter from "the voice of the Irish" saying to Patrick, "We entreat thee, holy youth, to come and walk among us."
Just as Paul saw a vision of the man from Macedonia calling him to bring the gospel to them, Patrick saw the vision as calling him back to the land of his slavery.
What courage it must have taken to voluntarily go back to a place and people who had so traumatized him! And, yet, what compassion he must've had for the lost children of Ireland to take the steps necessary to become a priest and be commissioned to take the Good News to the Emerald Isle.
Patrick's Legacy
For the next several decades, about which we know very little other than he planted over 300 churches, Patrick was one of the earliest and only missionaries to Ireland.
It's a myth that Patrick drove all the island's snakes into the sea, and it may or may not be true that he used a three-leafed clover to illustrate the holy Trinity.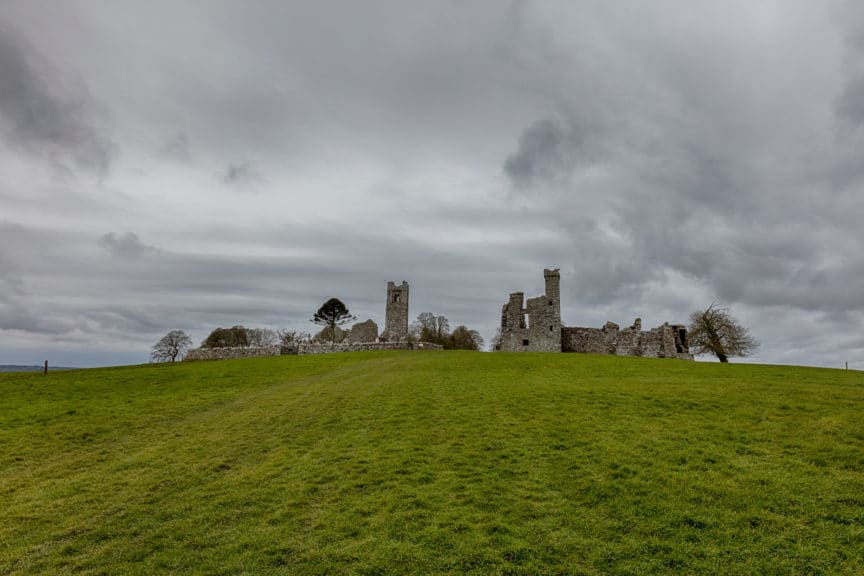 But one thing we do know: before Patrick's missionary work, Ireland was pagan, and afterward (especially after the king converted), Ireland was Christian.
And when the rest of Western civilization fell into the Dark Ages after the collapse of Rome, the monasteries and churches of Ireland preserved Christianity and thus may have saved civilization.
The leprechauns and rainbows we see now on St. Patrick's Day are harmless and fun, but they have nothing to do with Patrick himself. Instead, the historical man was a faithful follower of Christ whose courage to follow God's calling was matched only by his compassion for those living in great darkness.
So if you wish to teach about St. Patrick to the children you serve, there are several approaches to do so.
Below, we've listed crafts and activities related to the clover to explain the Trinity; plus activities that talk about forgiveness, compassion, hearing from God, and Ireland, and missionaries.
Any of these activities could easily be tied into a strong lesson about Patrick, a boy who pirates enslaved but then became a bondservant of the Lord.
Shamrock Activities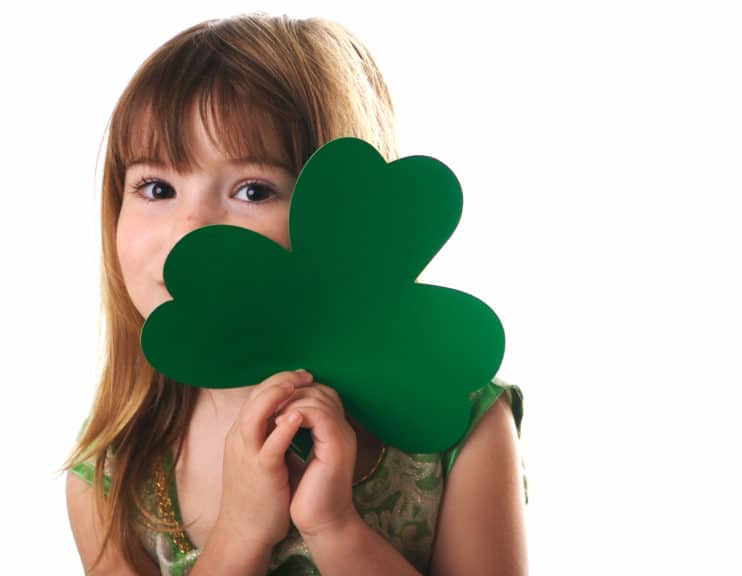 When doing these activities that feature Ireland's native three-leaf clovers, talk about Patrick and how legend says he used the three-leaf clover to teach the Irish to understand the holy Trinity.
Ireland Activities
Ireland is known as the Emerald Isle because of its famous green grass and hills. The following crafts are fun to do as you talk about Ireland (and the color green) and discuss the land of Patrick's missionary work.
Forgiveness Activities
Human traffickers abducted Patrick, a teenager at the time, and forced him into slavery. Years later, God called him back to the people who had enslaved him.
Surely, the forgiveness Patrick had to find in his heart is something that would've been impossible without Christ. The activities below concentrate on forgiveness and can easily tie back to Patrick's forgiveness for the Irish.
Listening to God's Voice Activities
The historical Patrick's life pivoted on two visions in which he heard from God and acted on the message: one that led to his freedom and another that caused him to take the gospel to Ireland.
If we can learn to hear God's voice too, who knows what He might accomplish through us. As you do the following activities, tie them into the visions Patrick heard from God.
Obedience Games
Patrick was obedient to the calling of God, and great things happened. Play these games to teach obedience and tie it into Patrick's obedience to God's commands.
Compassion Activities
Though Patrick had been forced into slavery, he nevertheless had compassion for all the people he met in Ireland who would live and die without ever hearing the name of Jesus, much less having the chance to call upon Him for salvation. Patrick was moved by compassion.
The activities below can easily be tied to the compassion Patrick had and what things compassion could move us to do, as well.
Missionary Activities
Patrick was a missionary not unlike the Apostle Paul. Patrick went all across Ireland proclaiming the gospel, and the entire nation transformed.
The following activities put children in mind of modern-day missionaries, and it would be an easy jump from Patrick to them and back again.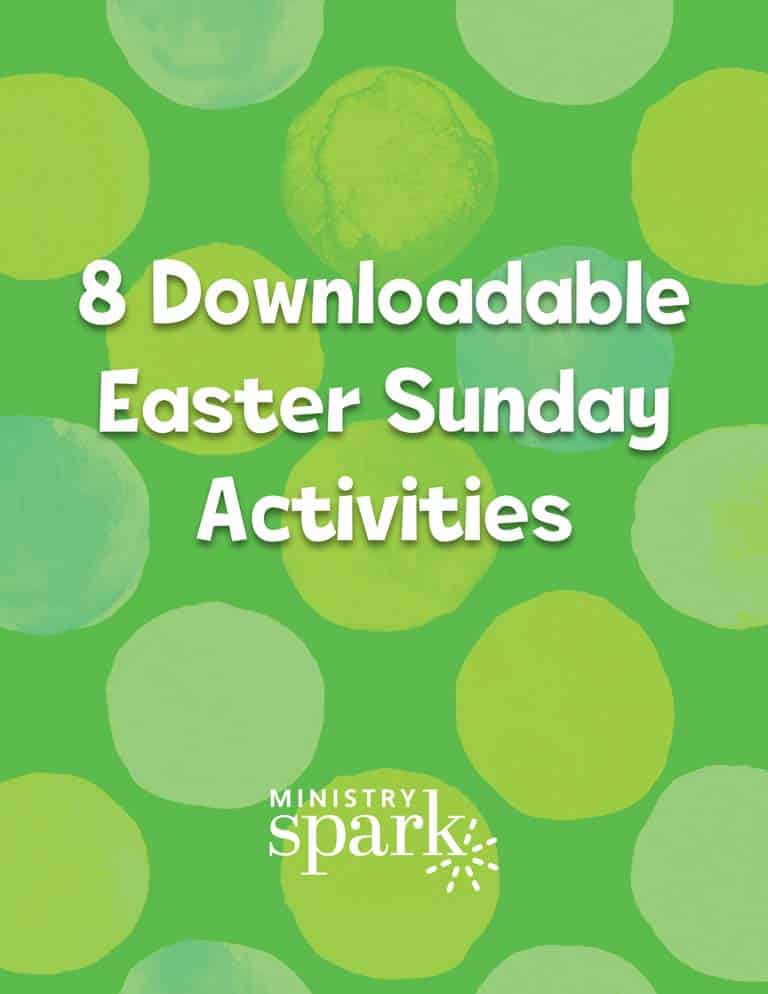 8 Downloadable Easter Sunday Activities
Wondering what to do this Easter Sunday? Get this guide and have multiple activities ready to go! Choose from coloring pages, crafts, puzzles, games, and science experiments. Let's celebrate the risen King!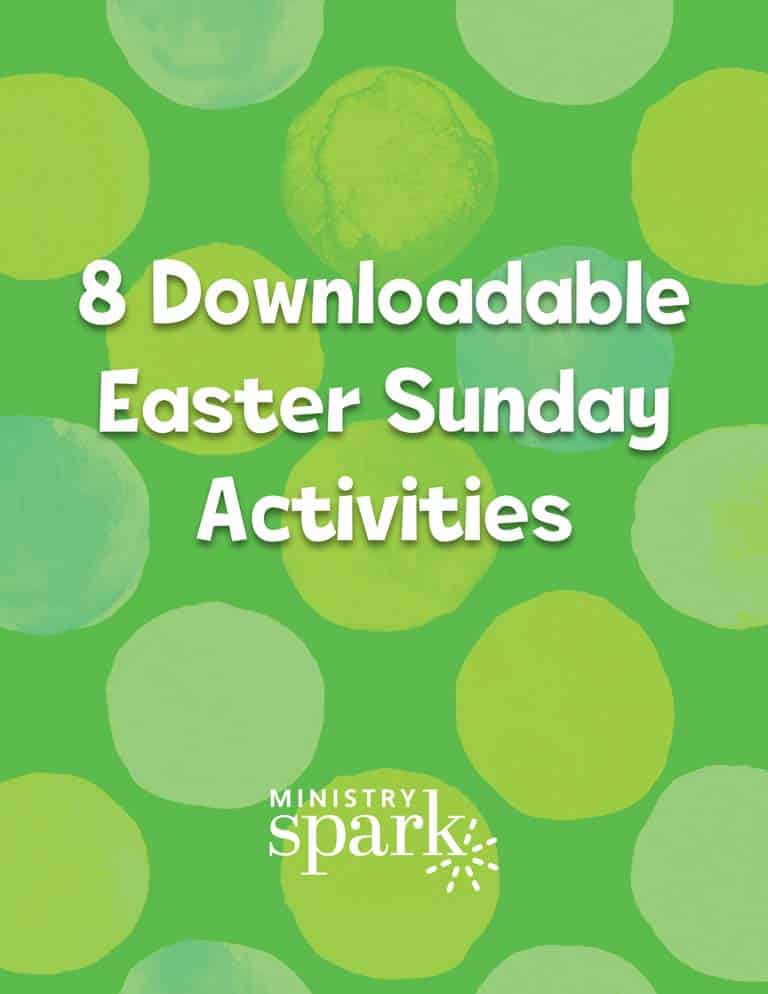 8 Downloadable Easter Sunday Activities
Wondering what to do this Easter Sunday? Get this guide and have multiple activities ready to go! Choose from coloring pages, crafts, puzzles, games, and science experiments. Let's celebrate the risen King!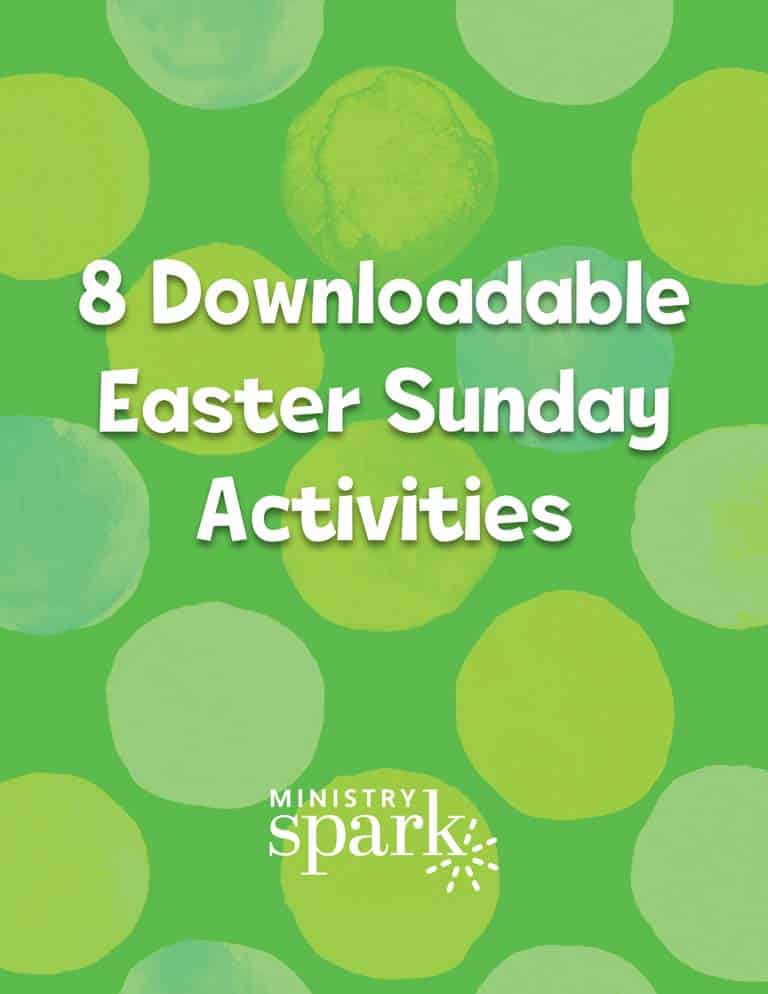 8 Downloadable Easter Sunday Activities
Wondering what to do this Easter Sunday? Get this guide and have multiple activities ready to go! Choose from coloring pages, crafts, puzzles, games, and science experiments. Let's celebrate the risen King!