The world can be amazing and exciting when a person sees it through the eyes of a young child! The first snowfall of the season, watching the transformation of a little caterpillar into a butterfly, a rainbow in the sky that suddenly appears following a rain.
These moments are met with squeals of delight, giggles, and eyes filled with wonder. Often the excitement is so overwhelming that their whole little bodies jump for joy with hands clapping.
Brain Facts
In the early childhood years, so much brain development is happening. Did you know that a newborn is equipped—at birth—with all the brain cells they will need for the rest of their life? The connections between these cells are the critical action that makes the brain work.
Early childhood, ages birth thru five, are crucial years for these connections. With these connections, we can think, move, communicate with others, and so much more. New neural connections are happening at an incredible rate during these young years, with over one million per second.
This is unique to early childhood as the rate of growth is more than at any other time in our lives. As teachers of young children, we are tasked with a valuable job to allow children experiences to promote healthy brain development.
An Easy Answer
What a joy it is to work with the youngest of these! One morning I walked by an adult Bible study group that was deep in discussion. They called me to come in. "We are stuck. It says in the Scriptures unless you become like little children you will never enter the kingdom of heaven. What does it mean to become childlike? We thought you might have an idea because you work with young children daily."
It did seem like an easy answer for me. Children have so many wonderful personality qualities. Perhaps the greatest asset a young child has is complete trust, which I believe our Father in heaven wants us all to have.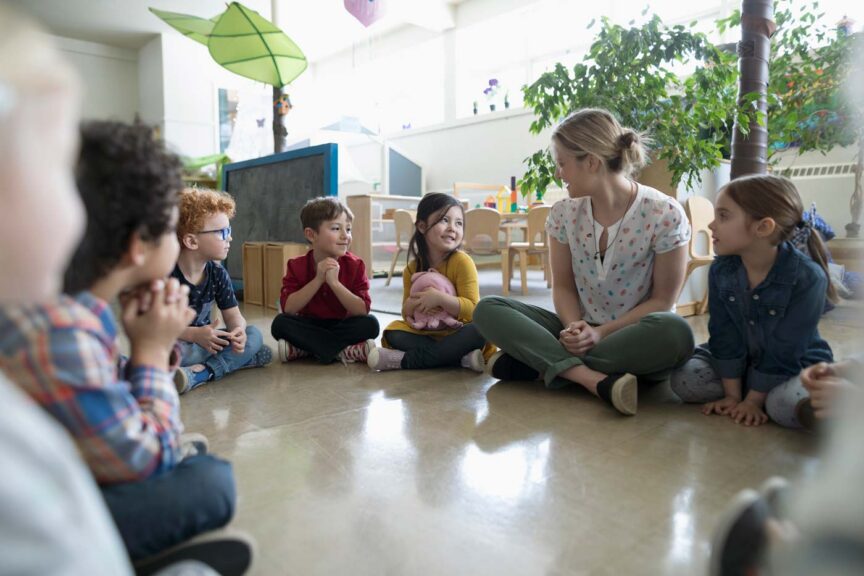 During one of our sanctuary visits with the children and our pastor, he was telling the children about a missionary trip that a group of people was going to be taking. As he was talking to them, he was telling them about all the things that "we would be doing."
One of the 3-year-old children leaned forward and asked if "we" would all be flying on the same plane to get there. That child demonstrated complete trust. If the leaders would have asked him to board a plan for a mission trip, he would have gone with them.
I love their purity and innocence. As I have worked with young children, I have observed that they are genuinely honest. Sometimes almost hurtfully honest. One day, a child walked up to one of our mature and experienced teachers and asked her why she had cracks on her face.
Ouch! One never has to wonder what they think, as they just come out and say it.
Independent Explorers
Have you ever watched a child try to put together a puzzle? They will move each piece in various positions to get the right fit. Sometimes they have the correct piece in their hand, but it is not at the right angle, so they put it down and grab another piece.
After trial and error, they finally get the right piece into the right position. This is cause for celebration! They are eager to show how proud they are of their accomplishments.
Children are creative in their exploration. They do not have a sense of failure and, as such, are not afraid to try new things. In their eyes, anything is possible. Children use their imaginations to find new and creative ways to do things.
With each new discovery, it is delightful to see the joy and the smiles on their faces.
As a leader, it is sometimes difficult to step back and watch the process. A person's natural inclination may be to want to jump in to help them. But when observing a child, one can see their sometimes messy and amazing learning process.
As they explore, they demonstrate flexibility and resilience. Providing opportunities for children to explore is crucial for their brain development and social/emotional well-being.
The Wonder of Perspective
As we work with young children, each day is a little different, which makes it interesting and exciting. With their sense of curiosity, they are continuously exploring. They remind me of sponges, eager to soak up any new knowledge they can. Young kids bring enthusiasm, curiosity, and joy into each situation.
I see it as an honor, but also a big responsibility, to work with children in the earliest years. It gives a person an opportunity to be a role model during the crucial part of each child's development. As we guide them, we get to witness the wonderful world of "firsts." Their successful responses are filled with smiles and glee.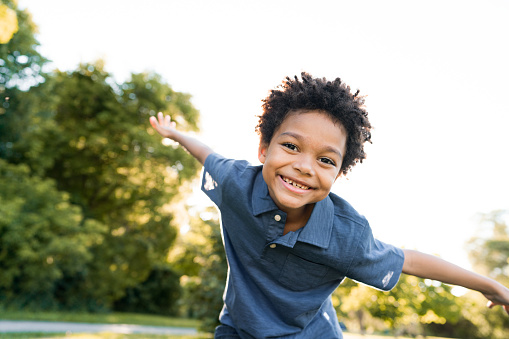 Working with young children reminds me of how exciting the world can be. It is so fun to see the world through their eyes. They will notice and point out the simplest joys in life, such as capturing a leaf blowing in the wind or eagerly picking a beautiful bouquet of dandelions to be given as a gift. It has reminded me to watch for little things to celebrate each day.
Each time I see the first snowfall of the season, I am reminded of the squeals of delight of three-year-olds as they watch snowflakes emerge each winter.
I'll See You There!
During one of our monthly sanctuary visits with our Sr. Pastor, he was trying to carefully tell the children the Easter story. Children can be afraid of death and not completely understand it, so it can be a challenging story to relay to them.
As he finished the story and the children started to leave, one of the children walked past him and asked him, "Are you going to heaven?" The Pastor replied that he hoped to be there one day. The child responded with complete confidence, "OK then, I guess I'll see you there!"
That is perhaps the best example of childlike faith that I can share. My sincere prayer for you, as an early childhood leader, is that you can see your own examples of God at work in His littlest, and perhaps mightiest, creations.
12 Awesome Bible Games for Kids of All Ages
Bible learning is serious business, but it doesn't have to be boring. Choose from games for toddlers to preteens and help kids know that God loves them.
12 Awesome Bible Games for Kids of All Ages
Bible learning is serious business, but it doesn't have to be boring. Choose from games for toddlers to preteens and help kids know that God loves them.
12 Awesome Bible Games for Kids of All Ages
Bible learning is serious business, but it doesn't have to be boring. Choose from games for toddlers to preteens and help kids know that God loves them.