"I became a children's ministry leader for the glory, fame, and finances," … said no one ever.
Leading in children's ministry demands a level of humility and desire to serve others—often without receiving thanks or recognition in return. It requires an approach to leadership that places concern for the community above your own desires and preferences.
It involves using the power that comes with leadership to support, encourage, and develop those you lead. This type of leadership manifests as a seemingly dichotomous philosophy: servant leadership.
What Is Servant Leadership?
In his essay The Servant as Leader, Robert K. Greenleaf describes a servant leader as someone who focuses primarily on the growth and well-being of the communities they lead (Greenleaf, 1970). Servant leadership requires humility, selflessness, and a genuine love for others, taking on a shepherd's attitude toward his sheep.
We see the perfect example of servant leadership in Jesus. In Mark 10:45, Jesus tells us, "For even the Son of Man did not come to be served, but to serve, and to give his life as a ransom for many." Here He explicitly states His role as a servant leader (NIV).
Jesus not only spoke about and supported the idea of servant leadership; He practiced it.
When Jesus washes the disciples' feet in John 13, He shows the humility and love at the core of leadership. And then He charges His disciples to do for others as He has done for them. When we model servanthood, we inspire and empower others to follow suit.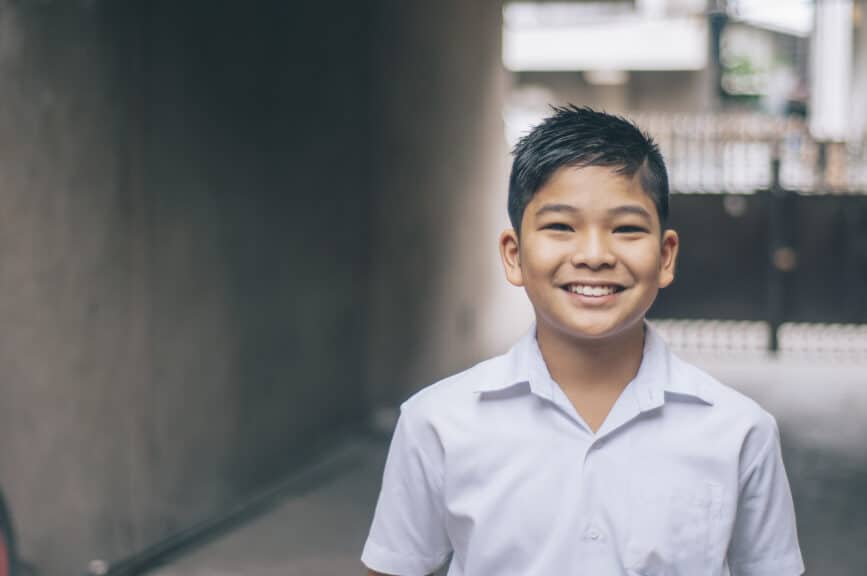 What Does Servant Leadership Look Like?
Children's ministry leaders have the opportunity to serve a variety of people, including their staff, volunteers, children, and families. Maintaining a strong heart of a servant while leading each of these groups is vital for effective leadership.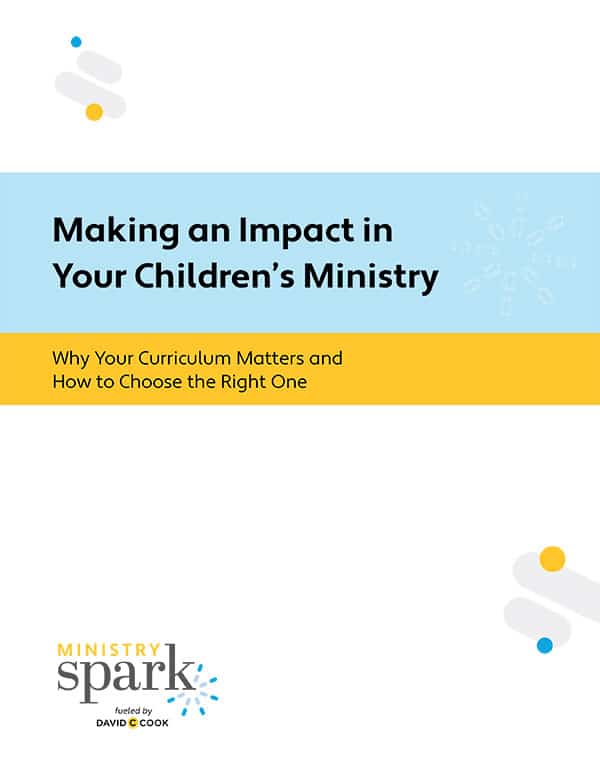 Making an Impact in Your Children's Ministry
Why Your Curriculum Matters and How to Choose the Right One
This guide was created to help you dive into some of the topics facing your ministries today and lead into why your curriculum matters and how to choose the right one depending on your needs.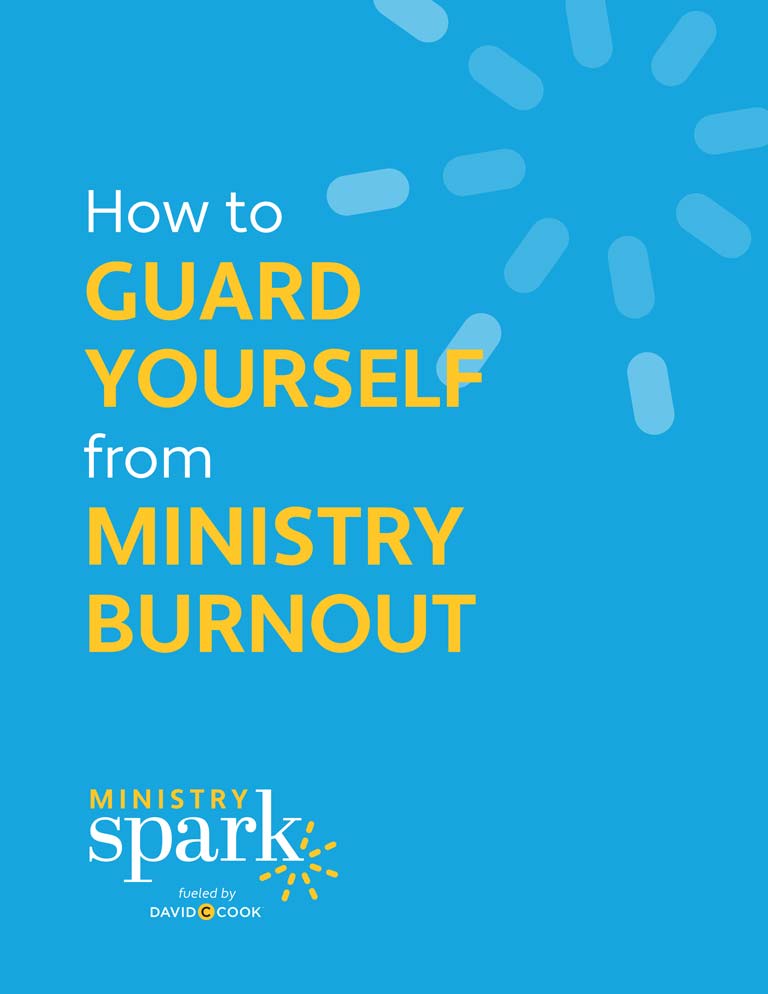 How to Guard Yourself from Ministry Burnout
There are moments in every leader's journey that defines whether they move forward or give up. Things happen, life gets hard, and opportunities come and go. Download this guide to be encouraged in your leadership walk with the Lord!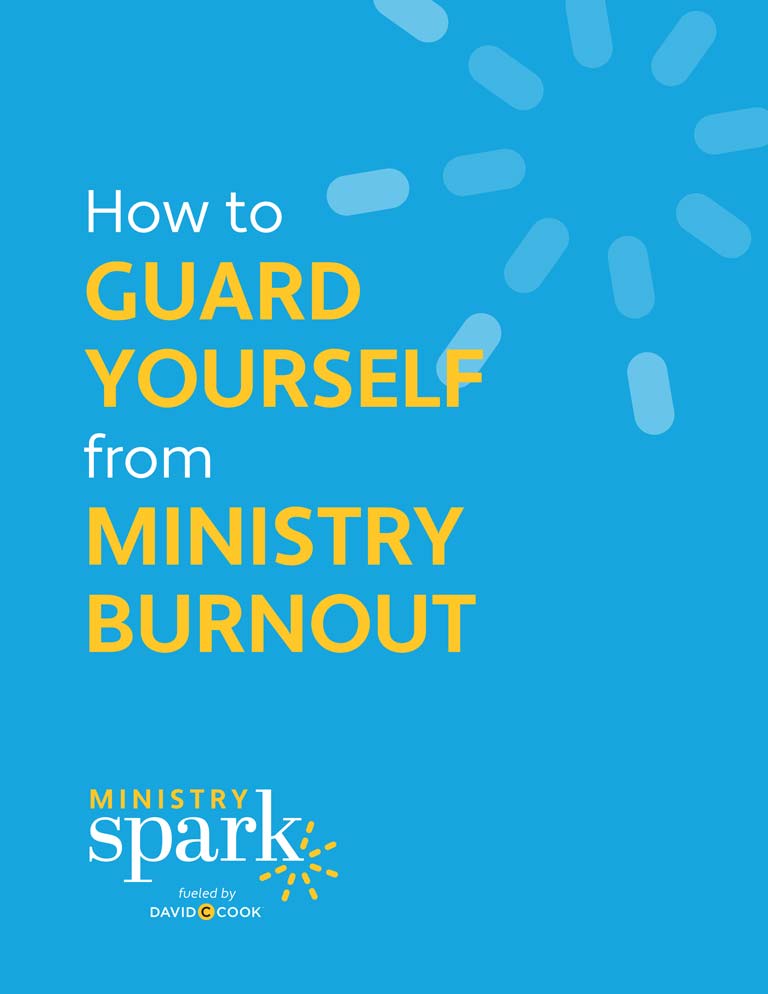 How to Guard Yourself from Ministry Burnout
There are moments in every leader's journey that defines whether they move forward or give up. Things happen, life gets hard, and opportunities come and go. Download this guide to be encouraged in your leadership walk with the Lord!
Starting with Staff
With our staff, servant leadership looks like adopting a Philippians 2:3-4 attitude. This Scripture says: "valu[ing] others above yourselves, not looking to your own interests but each of you to the interests of the others" (NIV). It means remembering we're all on the same team. And we're working together to provide opportunities and experiences for people to encounter Christ.
It means doing what you can to make life easier for others on your staff, being mindful when sharing space and even calendar dates. Communicating well with staff allows us to work together more effectively and shows respect and appreciation for other leaders' ministries. Celebrating the successes of those around you helps show encouragement and support. It helps eliminate a spirit of bitterness or comparison.
Servant Leadership with Volunteers
With our volunteers, servant leadership looks like never asking a volunteer to do something you aren't willing to do. Let your volunteer team see that you work hard to make their serving experience enjoyable and that you value their time. Show appreciation as often as you can, whether through gifts, written notes, or verbal affirmations.
Encourage feedback by inviting volunteers to share their thoughts and ideas with you. Their perspective can provide valuable insights that lead to improvements in your children's ministry that benefit everyone involved. Step outside your ministry and consider ways to serve them in their world.
For example, if you have teachers on your volunteer team, offer to help them set up their classrooms for the school year. Our volunteers give up time and energy to serve in our world without expecting anything in return. And when we do the same for them, we model servant leadership at its finest.
With Children
With the children in our programs, servant leadership looks like getting down on their level—literally and metaphorically. Get down on the floor with kids. Greet them at eye level. And ensure your teaching methods meet their needs and aren't just your own preferences.
Know the kids in your ministry by name and learn about what they enjoy doing. I know there's always a lot happening on Sunday mornings but take the time to listen to the concerns and questions of the children in your ministry.
Be fully present during your interactions, showing genuine care and interest in their lives. Fun is a kid's love language (and maybe ice cream too), so find ways to connect with them through relational activities and opportunities beyond Sunday mornings.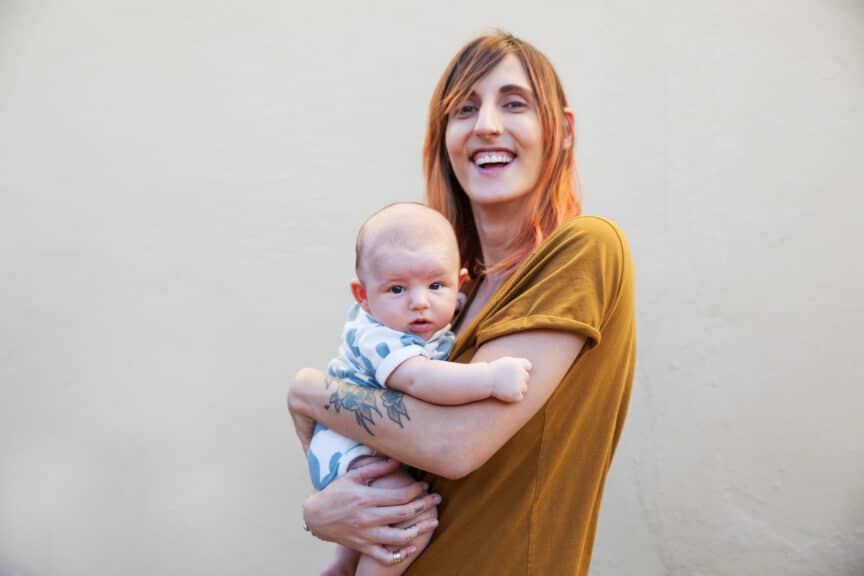 With Families
With the families in our ministries, servant leadership looks like being mindful and respectful of busy seasons. These include seasons like the end of the school year and Christmastime. Families in my ministry say May and December are crazy months and ask that we don't have extra events during those times.
Servant leadership with families also means having policies and procedures in place to protect everyone in your ministry. It means knowing when to be flexible and give grace, and showing parents we are on their side.
Let's get out of our offices and step into the lives of families. Go to a baseball game or dance recital, invite them over for dinner, or meet them at a playground for a playdate. When we step into their lives, we show the genuine interest and care required of servant leadership.
Finally, pray regularly for everyone you interact with in your leadership role. Lift up their needs, challenges, and joys before the Lord, demonstrating your commitment to their spiritual well-being.
Leading Like Jesus
Children's ministry leaders facilitate and encourage the spiritual growth and development of the youngest members of the church. But, as anyone who has served in children's ministry long will tell you, children's ministry leaders are not just shepherds to children; they are called to lead so many other leaders.
When we adopt a servant leadership approach, we lead like Jesus. Like our Savior, we lead with humility, compassion, and an authentic love for those we serve. Being servant leaders allows us to make a lasting impact on the lives of the children, volunteers, and families in our ministries.
---
Greenleaf, R. (1970). The Servant as Leader. Essay. The Greenleaf Center for Servant Leadership.
More From Brittany Nelson