You went into ministry with a sense of purpose and calling, ready to save the world.
You met with moments of holiness and piles of dirty diapers, encouraging stories from parents and mountains of paperwork from background checks.
Ultimately, we stick with this because we know what happens in children's ministry will determine the future of the church.
We know the statistics. More than half of Christ followers make a decision to follow Jesus before the age of 18. So this time we spend, the days of purpose and the days of paperwork, have a return on investment far beyond 5th grade graduation.
Creating Opportunities for Kids to Serve
It's wonderful to have children put their faith in Christ. But once that happens, what do you do to help them develop into leaders?
Do they know they have a place in the church? Do they have opportunities to practice serving and leading in the church? How will you make sure they know what is available to them? Does your church support a culture where kids are contributors to the church?
We've seen that kids who serve in the church become students who serve and lead in the church. Students who lead in the church become college students and eventually adults who lead the church. They see the church as the place where they find "their people" and the place they go to continue to grow in their faith.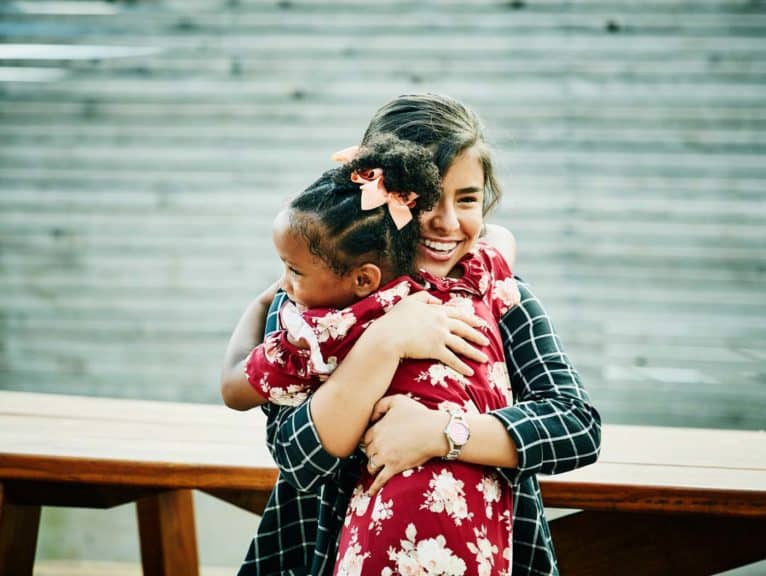 Raising kids and students as leaders will establish future generations of believers! Check out the stories of some kids who received opportunities to serve in their churches.
Bailey's Story
Bailey's family came to church because of a special event for kids they happened to notice on a church banner. Bailey was 5 years old at the time—the oldest of three girls. After the event, her family decided to come back to church, and rarely missed a Sunday.
It wasn't long before Bailey's parents began to serve in the kids' ministry. Bailey and her sisters grew up thinking it was completely normal to come to church for two services. Serving was a way of life. Bailey learned about God's love and put her faith in Jesus. She also learned about kids who were starving in other countries, and she decided to do something about it. The church encouraged and celebrated her efforts to raise money for kids in other countries by having a neighborhood fundraiser.
When Bailey went to middle school, it felt natural to come back and serve in the kids' ministry. After serving one service each weekend for many years, Bailey decided to start serving twice a weekend. She got a job at the church in the summers as a day camp counselor. Now she interns in the children's ministry and serves as a leader for middle school girls. And she still works at the day camp!
Bailey felt known and celebrated, so Bailey continued to serve and lead, and someday no doubt will lead a children's ministry herself.
Calvin's Story
Calvin was "that kid." Though we never said it out loud, we worried he would continue to make bad choices later in life when the consequences would be much more severe.
There were weeks we had to page his mom to come to kids' ministry because her son had punched someone. There were many times Calvin refused to budge from a particular spot. His drawings were dark. His senses always seemed to be heightened. But we never gave up on Calvin.
One month, we asked all of our volunteers to pray for one kid who really tested them. The majority of them spent their time praying for Calvin. Week after week, even when his parents were required to come along for a season, the volunteers never gave up.
After a very long and hard season, Calvin is in middle school. Now he sits behind the tech booth in our kids' ministry and runs the lights and sound every other week. He listens to some of the same lessons he couldn't sit through just a few years ago. And he is eager to learn more about his "job."
Calvin's leaders never gave up on him, so Calvin knew he wanted to be a leader too.
Jeremiah's Story
Jeremiah is a pastor's kid. Pastors' kids tend to be "voluntold" to serve, and often have an extra set of expectations to live up to. That can be a lot of pressure. When they leave home and have the option of not going to church or even just not being known at church, it's pretty tempting.
In 7th grade, Jeremiah expressed his desire to try leading a 1st grade small group rather than staying in 2-year-olds and filling an immediate need. The church staff honored what God was calling him to do and let him make the switch. The adult leaders in the room mentored Jeremiah. They lead in front of him, then with him, and finally supported him as he led the first graders.
Jeremiah felt capable and honored. He continued to serve and eventually discerned that God may be calling him to teach at the elementary level. Now, as he prepares to go to college, he is researching churches and reaching out to children's pastors to see how he can continue to lead in children's ministry while he's away at college.
Jeremiah was mentored and felt listened to when he expressed his calling, so he felt the Church is a safe place to continue to serve.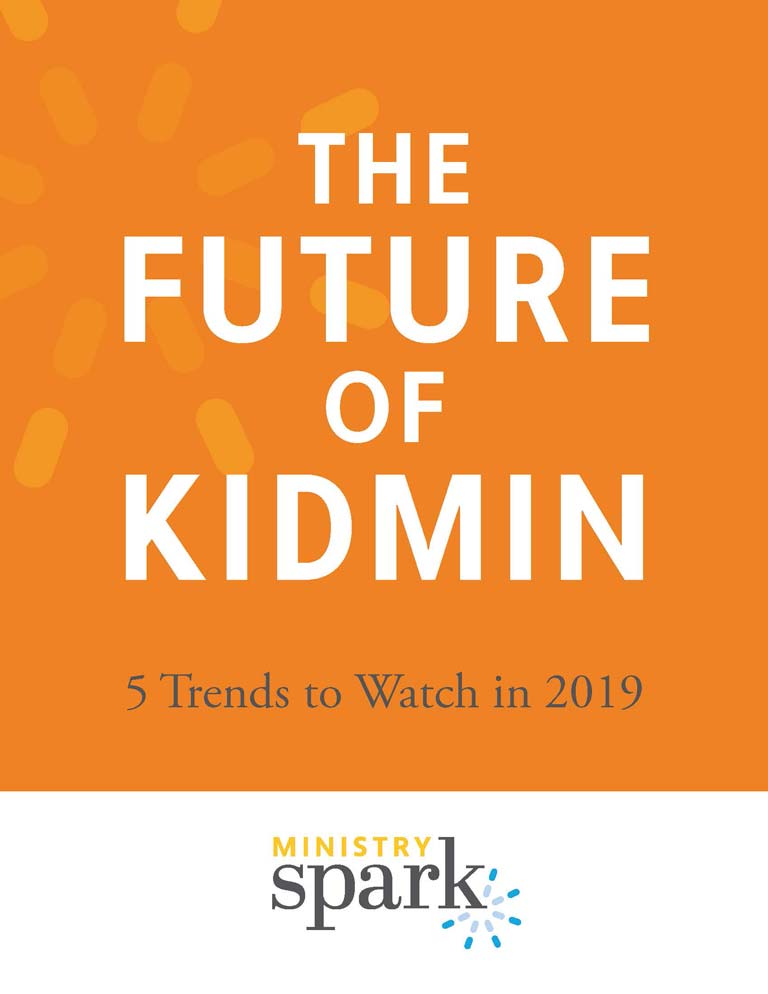 The Future of Kidmin: 5 Trends to Watch in 2019
What is happening in kidmin? We've interviewed children's leaders from around the country and found the top trends to watch for this year. Check out these 5 trends and be ready for what's to come!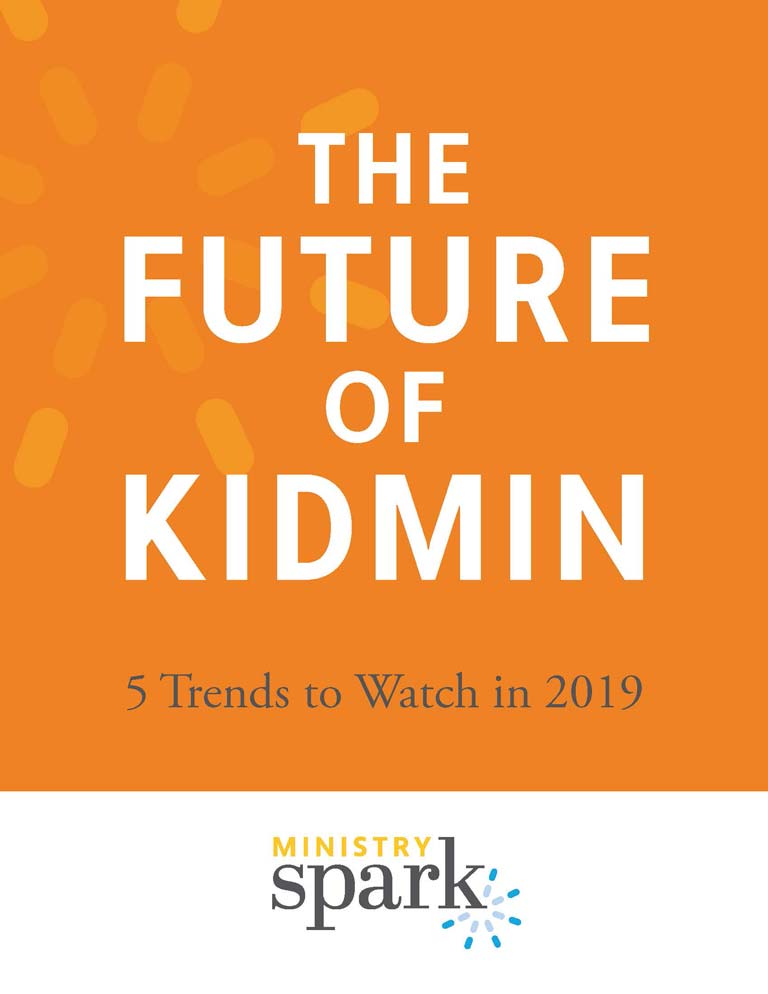 The Future of Kidmin: 5 Trends to Watch in 2019​
What is happening in kidmin? We've interviewed children's leaders from around the country and found the top trends to watch for this year. Check out these 5 trends and be ready for what's to come!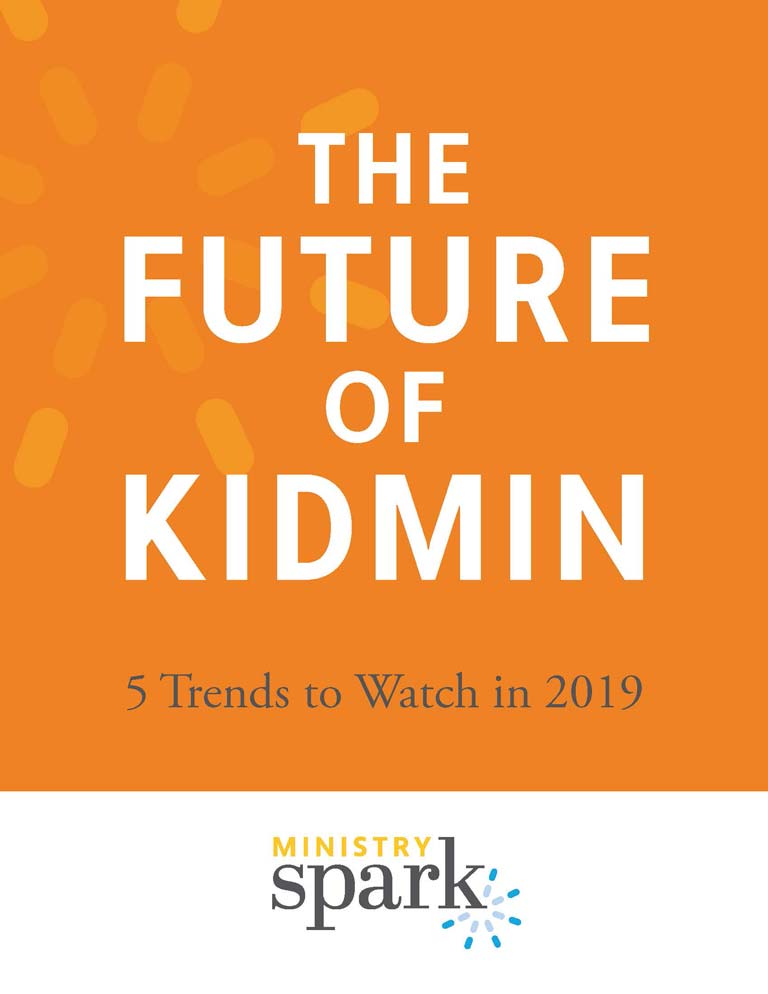 The Future of Kidmin: 5 Trends to Watch in 2019​
What is happening in kidmin? We've interviewed children's leaders from around the country and found the top trends to watch for this year. Check out these 5 trends and be ready for what's to come!
Creating a Culture that Equips Kids
How can your church encourage a culture where kids are contributors to the church? Where kids are equipped to be the leaders of the church?
Check out 7 ways the church contributed to the above stories:

1. Make kids feel known.
What do you know about the kids and families in your ministry? How many kids can you call by name? How many do you really know?
While this may be easier in a smaller church or ministry, the temptation in a smaller ministry may be to do it all yourself. The follow-up question to "what do you know about the kids?" is, appropriately, "who else in the church knows the kids?"
Statistics say the most successful kids have at least 3 non-parent adults they trust. How are you helping kids find safe and meaningful relationships with adults at church?
Kids also feel known when they attend church consistently. We've all experienced the current attendance trends—kids who come every other week, or once a month, and kids who bounce between services. Rather than ignoring the trends, campaign to your families to commit to a more consistent attendance pattern!
Remind parents that their kids need to feel known! Tell stories of kids you know—kids like Bailey. We need them in our churches now and in the future!
2. Celebrate kids.
Kids know when something is intended for them, and they are attracted to celebration! Celebrating kids corporately and individually communicates value to families.
We communicate corporate celebration of kids in our environments. Are they engaging and relevant for the intended age group?
We also communicate corporate celebration in church services and from the pulpit. How does your church include and celebrate the next generation in your services?
Individual celebration comes from knowing kids and encouraging them to do things worthy of celebration.
Even when something sounds like a wild dream, consider how the church community could come alongside the child to make it happen. Helping a kid truly see how big God is will always result in a kid with bigger dreams and more faith, which will ultimately result in world-changing action.
3. Give kids opportunities now.
Kids are not just the next leaders of the church, they are the NOW leaders of the church! Kids have spiritual gifts to use for God's glory, and we need to encourage them and design opportunities for kids to serve and lead.
Write a list of all the opportunities kids have right now to serve in your church. Then brainstorm a list of all the ways kids could serve in your church—ask other staff, your volunteers, and the kids you serve for input on the list.
Then spend some time working through what it would take to allow kids to serve in each of those roles and praying about who you should reach out to with the next serving or leadership opportunity.
4. Help kids know they can trust their church.
Kids need to be able to trust the church to see them and not give up on them. They need the church to be a place of love and acceptance. They need church to be a safe place—even when that means drawing hard boundaries and having rules.
Kids may have traumatic backgrounds, unstable homes, or any number of behavioral or social-emotional issues, but as the church we need to continue to see these kids, show up for them, and never give up on them.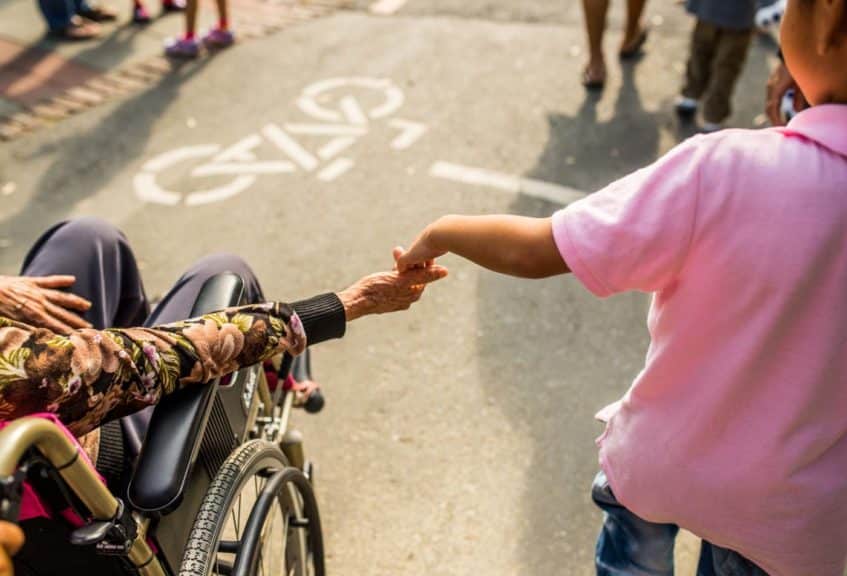 Learning more about how we can relate and be a part of the healing process for kids from all backgrounds is a vital part of raising up the next healthy leaders of our churches. These kids have valuable insight and a resilience that can't be matched—we just need to choose to show up for them and to never give up on them.
4. Kids are worth the risk.
Even "that kid" can have a place to serve. It may not always be easy, but those situations often result in the biggest rewards. Discipleship comes at a cost to the disciple—and there is often a cost to the discipler as well.
Was it risky to have a kid who couldn't sit still or pay attention behind a tech booth? A little. But was it worth the risk to see this kid feel he is a part of a community and has something to offer? YES!
Most of the time, kids who test us have the tenacity to stick to something. Kids who challenge the norm offer the best solutions to problems. Kids who think in new and exciting ways will relate to the kids just a few years younger than them and transform what you communicate in your ministry environments. The hard work it may take—and a few failed attempts to learn new skills—will be more than worth it.
5. Mentor kids.
Every year in our midweek program, the leaders give each child a Recognition Award, which recognizes a trait they see in each child. When leaders call out gifts in each child, the kids believe what their leaders affirm about them.
If we continue to encourage those traits in our kids, eventually when they move into the middle school program, they will want to return as leaders and call out those same traits in other kids.
Expecting your adult leaders to mentor the student leaders in their groups creates a multiplication system for volunteers in your ministry! We think of the mentoring relationship in a simple way, as Jeremiah experienced when he went into the 1st grade room: I do—we do—you do.
The first step, "I do," is when the current adult leader in the room does everything, and the student watches and observes. After class, the adult asks about what the student observed, and teaches them why they did things the way they did.
After a few weeks of that, they move to the "we do" step. In this step, the leader and the student do everything together as a way to allow the student to try things with the safety net of having a leader close by—e.g. the student asks some of the small group questions, but the adult leader may lead the activity.
Finally, the third step is "you do." The student takes on responsibility and the leader observes. Within a few weeks, the student feels empowered to lead, and the relationship with the adult leader in the room is well established. The leaders who first mentored Jeremiah in this way continue to encourage him and feel a part of a bigger story!
6. Validate kids' callings.
Finally, in order to raise up leaders in the church, each child's calling needs to be validated. When students start serving, they often have no idea what they are actually talented at or what age group they would enjoy serving with. Rather than using them to "fill holes," what if you intentionally interviewed students and prayed with and for them to see how the Holy Spirit might be working in their lives?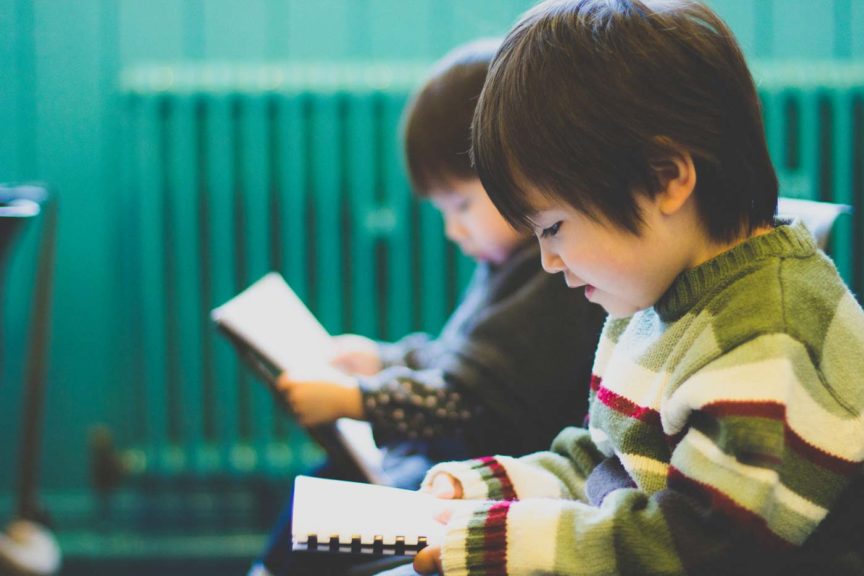 When they do speak up and name an age group they would like to work with, do you try to persuade them otherwise, or do you trust their experience with calling enough to allow them to try it? Some kids feel a call from God at a very young age.
I remember a prayer card from the prayer wall 8 years ago when a young man drew a picture of a light coming down from heaven, and himself kneeling in prayer. On the top of the card he had scrawled the words "God has called me to be a pastor."
That young man graduates from high school this year and is planning to get a ministry degree. When we found that card on our prayer wall, we prayed for him! We encouraged him in his calling and didn't minimize his experience with God.
Ask kids what they feel God might be calling them to, and then allow them to try those things! If they love to pray, invite them up to pray for the whole group. If they enjoy teaching, work on a lesson with them and let them help teach one weekend, and eventually teach on their own.
Seeing the Future of the Church in Your Kids' Ministry
Our kids are the Church. They are a part of the Body of Christ, and we should treat them as such!
Consider what you could do to promote kids to be leaders in your ministry—from "that kid" to the pastor's kid, and all of the other kids in your ministry.
Look for the potential in each child in your church. Call out and encourage that potential in them. Communicate the potential you see to their parents, and then partner with kids' parents to develop the next and the now leaders of the church!