Most kidmin teachers can think of a handful of times when their class was totally "into" the lesson or someone asked an incredible question, and suddenly the most amazing discussion broke out.
Those are the sessions we tend to remember as teachers, and they can be pivotal, even life-changing, for students.
There's no way to automate those moments. Whether a great discussion happens or not is—to a large extent anyway—outside of your control. But you can make the conditions more favorable for amazing discussions.
One of the ways to do this is to ask good questions.
Some questions will occur to you in the moment—as you're reacting to what's happening with your group.
But often the best way to have terrific, discussion-opening questions is to spend a bit of time thinking through them before the day of the class.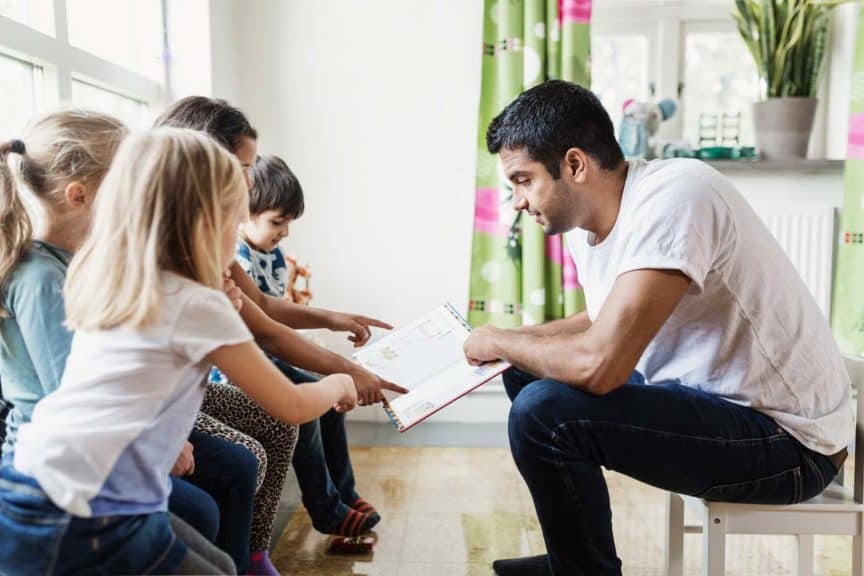 Master the Material
As teachers, we never know what question might come up during the class session.
Kids are constantly looking for ways to understand and manage the issues in their lives, and they're likely to ask us something we could never anticipate.
It's so important to help kids see the Bible is real.
Here Are Some Tips to Keep in Mind as You Prepare Your Lesson:
Although the youngest children will have simple lessons, some teachers may find that their own Bible knowledge is less than that of some of the older children they teach. Knowing the lesson beyond the bolded words in the teacher's guide will make it more likely that, if the answer is to be found in the passage of the day, you'll be able to bring it out in a response.
If possible, supplement your teacher's guide with a study Bible, concordance, and a few Bible study tools such as a Bible atlas and a Bible dictionary. Start by checking the Internet or your church library for these resources.
If a concept presented in your lesson material is confusing or difficult to understand, talk it through with a biblically wise friend, your pastor, or another leader in your church.
As we participate in adult Bible studies and personal Bible study, we will find that our knowledge and understanding grow. As students of the Scriptures, we'll find that we have a growing treasury of knowledge to draw from as we prepare lessons and teach our classes.
In class, never be afraid to admit that you don't know the answer to a question. After class, look for the answer and share it with the child and others the next time you meet.
As you're preparing the lesson, keep in mind the kids you'll be working with.
Start Where Your Students Are Starting
Try to gauge where the children are in their Bible knowledge. Many children in church today come from unchurched families and are unfamiliar with the Bible and church traditions.
For example, they may not know that the Bible is divided into the Old and New Testaments, much less what the Books of Wisdom are or that most of the New Testament is comprised of letters that were sent to the early church. (To help you with that, here are some tips for helping kids build a Biblical foundation.)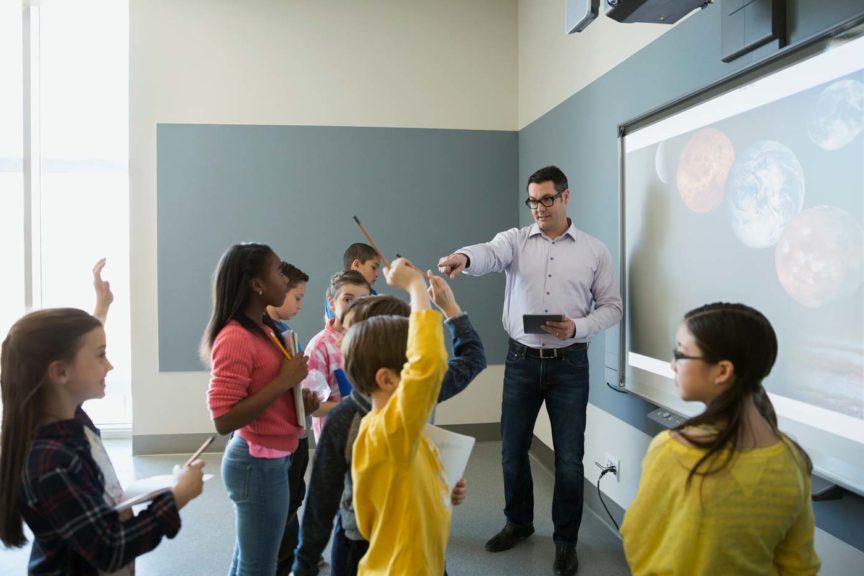 Here Are Some Tips to Keep in Mind as You Discern Where Children Are Starting:
In seeker classes, start with the basics and do not assume that children have a deep understanding of Scripture or who God is.
Another challenge can be children with sporadic church attendance. They may be playing continual catch-up for the weeks missed. The challenge is to keep the interest of the more knowledgeable children while also meeting the needs of the beginners. Do a fun review that covers the main points from previous lessons, preferably in the words of other kids in class.
Make sure the quiet or new kids in the class are answering some questions too. You may have a star pupil who gets all the answers right, but you can't assume that this means every other student is equally knowledgeable. We have to pay attention to who is answering and do our best to draw in every student. That may involve having a quiet conversation with a more introverted student while others are involved in an activity. Remember: the kids we teach aren't all the same, and the way they prefer to participate won't look the same either. Sometimes we have to change up our styles to fit theirs!
Now that you've got the lesson mastered and your kids in mind, consider the following guidelines as you create questions to use in class.
Types of Question to Avoid
First, some questions not to ask.
Avoid Yes or No Questions
Yes or no questions provide little learning and do little to engage the interest of the child because they tend to only reinforce what a child already knows.
Yes or no questions do little to encourage discussion and, in fact, may inhibit discussion if children are worried about giving wrong answers.
Instead of "Does God love us?" consider "How does God show that He loves people?"
Instead of "Did Jesus stay in the tomb forever?" consider "What do you think happened after Jesus was put in the tomb?"
Tip: One clever twist on the old yes/no question is to say something that is wrong or outrageous and ask the class to agree with you. Example: "So, the animals came to the ark in buses and taxis, right?" This is one simple way to turn the sleep-inducing yes/no question into something that engages their agile minds.
Avoid Simplistic Questions
Sometimes, we're so eager to point kids to the Lord, that we make "Jesus" the answer to every question.
I imagine a wizened eight year old saying something like this to the kid visiting for the first time: "The teacher's going to ask a bunch of questions, but don't worry: just raise your hand and say, 'Jesus.' Works every time."
For elementary school-aged students, simplistic questions are mind-numbing. Consider asking questions that force students to think.
Instead of "Who loves all the children of the world?" consider "Beyond safety and food and water, what do you think a child in Central Africa would say he needs?"
Instead of "And Jesus stayed in the tomb not one day, not two days, but…?" consider "How long do you have to be buried before you can be considered to have really died?"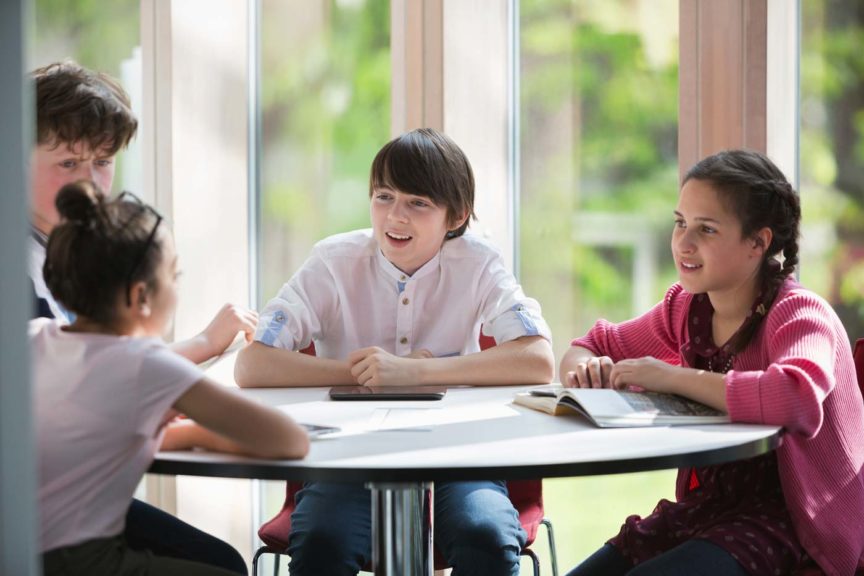 Tip: Remember that your goal is always to engage the students' minds, or else no learning will take place.
Question Types to Use
Here are some terrific kinds of questions to engage your students' minds.
Knowledge Questions
These are questions that prompt students to recall information and recite facts:
What are the names of the 12 disciples?
In what city was Jesus born?
Which cities did Paul travel to?
Children are familiar with this type of question from weekday school.
These questions are wonderful to test what the child knows, but they may not stimulate discussion. Use them as a means to get to more engaging discussions.
Comprehension Questions
These questions help children interpret their knowledge. Such questions ask the child to describe, explain, retell, or identify. Here are some examples of comprehension questions:
"What else could the father have chosen to do when he saw his son coming down the road?"
"Why do you think Noah obeyed God's command to build an ark?"
These questions help the child move beyond simply knowing the information to actually understanding it.
Comprehension questions have no right or wrong answers, so a child can feel more comfortable expressing his or her ideas.
"What Would You Do?" Questions
You might be surprised by how deeply the kids you teach can think.
If you describe for them a challenging situation—like Peter standing there with a sword in his belt when the soldiers come to arrest Jesus—and you ask the kids what they would do in his shoes and why, wondrous discussions can be born.
Use "What Would You Do?" questions to put kids' minds and imaginations to work.
And when one child offers a thoughtful response, something may just click in the rest of the class that helps them understand the lesson in a more accessible way. It also might just start a discussion.
Application Questions
Bible knowledge reaches a new level when the child can apply it to his or her own life. Application questions help the child make the lesson personal and use the information in a new setting.
These questions ask the child to apply, experiment, show, solve, and describe. Move beyond "head knowledge" and into "heart knowledge." Here are some examples of application questions:
"What are some ways God provides for you? How will you express your thanks to Him?"
"How can you follow Paul's example in telling others about Jesus?"
"What are some ways we can be good stewards of the things we own?"
---
A child whose mind is engaged about the things of God is much more likely to learn and retain.
But what is more significant than those purely educational goals, is that a child who learns to grapple with the matters of the Lord and His Word will come to know that God Himself welcomes their intelligent and heartfelt inquiries.
As you ask your students questions, give them space to ask questions of their own! Anticipate what they might ask and equip kids in their faith.
Questions like these can engage the minds of your students. When the minds of young people are engaged in the things of God, not only will you have meaningful discussions, but whole new vistas may open up.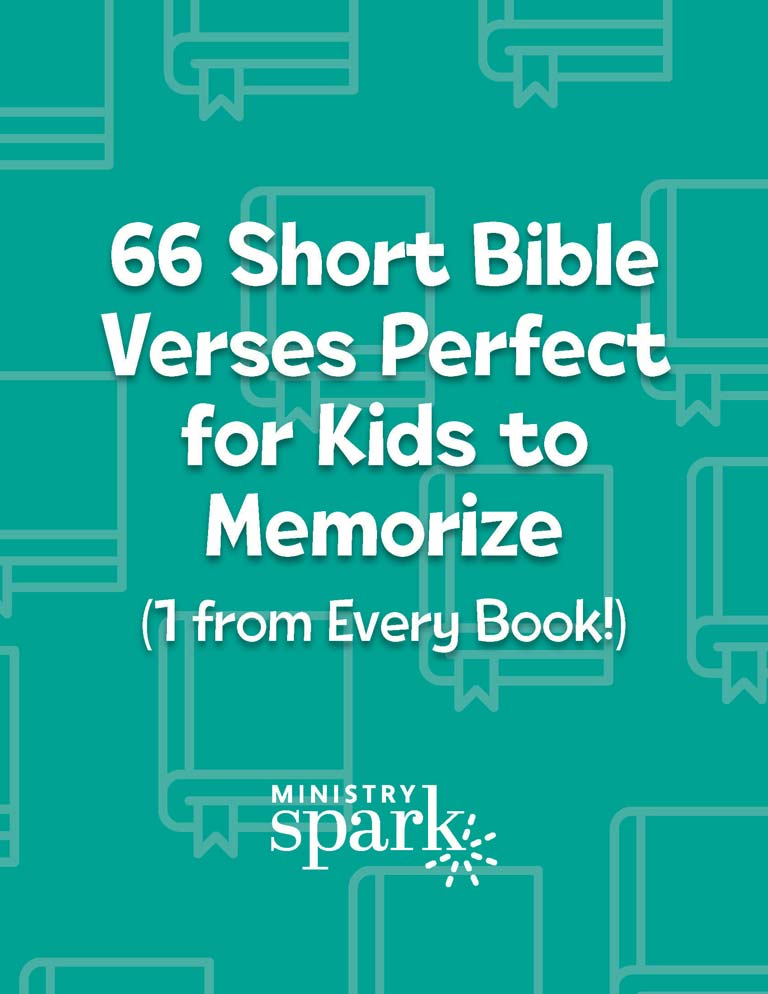 66 Short Bible Verses Perfect for Kids to Memorize
Memorized verses are the rails the Spirit's instructions run on. How much track have we laid? Download this guide on Short Bible Verses. With 1 verse from every book, kids will learn to hide God's Word in their hearts!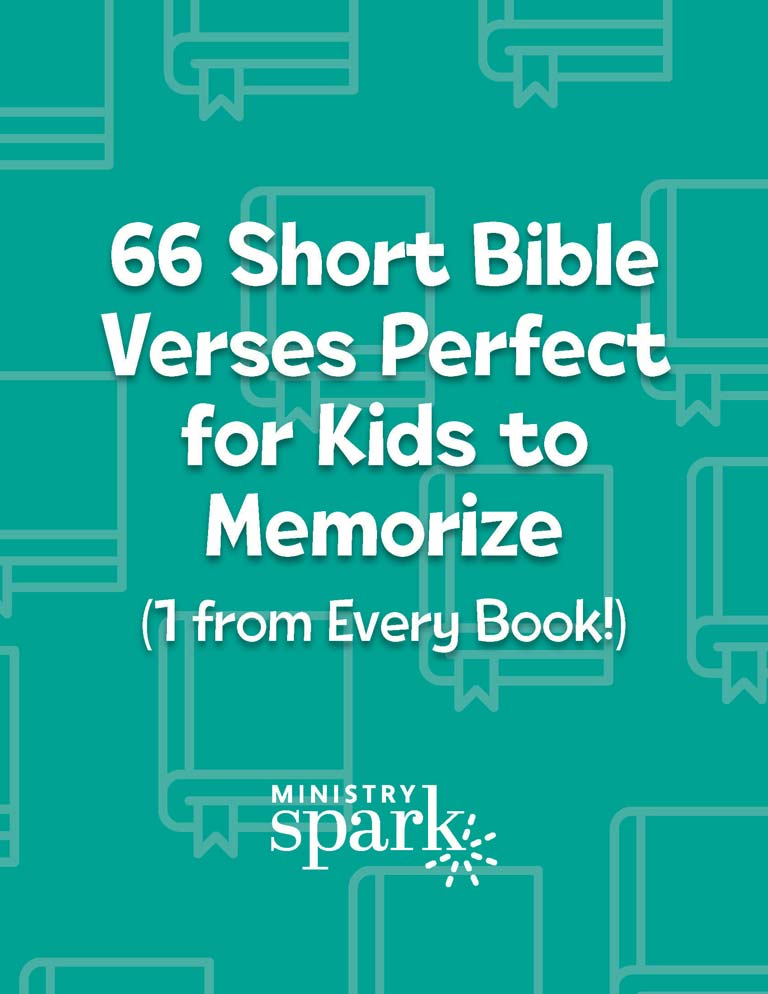 66 Short Bible Verses Perfect for Kids to Memorize
Memorized verses are the rails the Spirit's instructions run on. How much track have we laid? Download this guide on Short Bible Verses. With 1 verse from every book, kids will learn to hide God's Word in their hearts!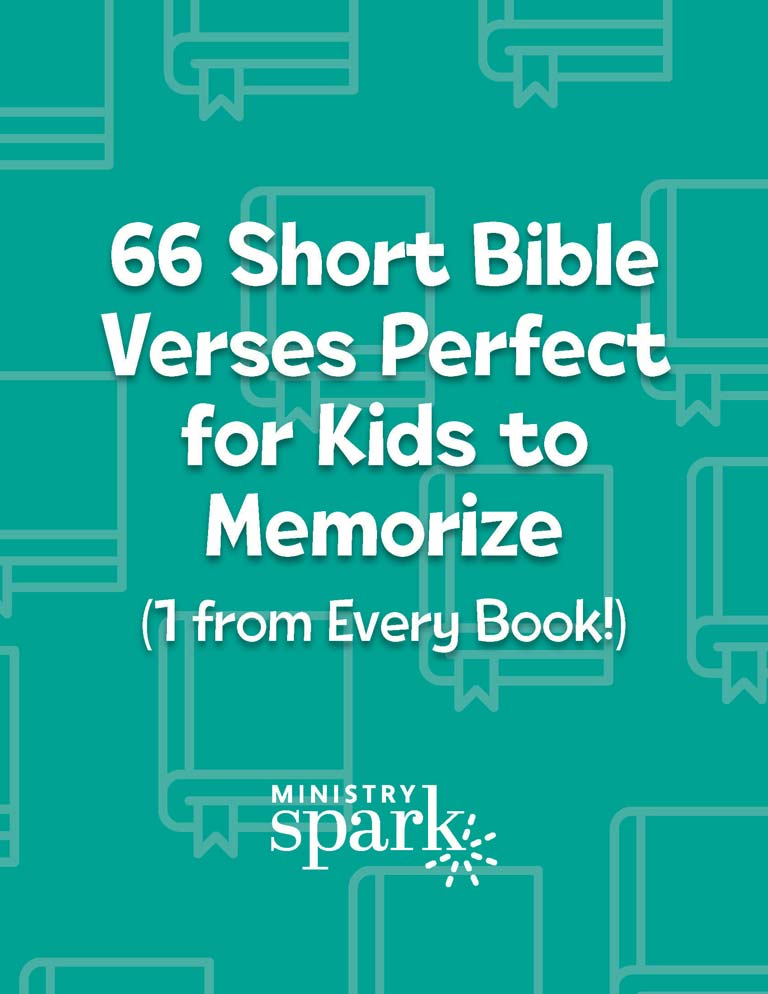 66 Short Bible Verses Perfect for Kids to Memorize
Memorized verses are the rails the Spirit's instructions run on. How much track have we laid? Download this guide on Short Bible Verses. With 1 verse from every book, kids will learn to hide God's Word in their hearts!