Have you ever felt God calling you to something? How did you react? Did you cautiously tiptoe toward the calling or zealously run out in front of the calling?
Maybe you compared your qualifications and skill set with the assignment, only to determine that you don't have what it takes. Perhaps your heart leapt for joy at the prospect of being called to do something in ministry.
The moment quickly turned from joy to sadness as your mind replayed the highlight reel of all the times you've failed and every fault that previously held you back from success. A sick feeling rushes from the bottom of your feet to the top of your head, and fear overtakes your thoughts.
The two messages—God's calling vs. your cringing—compete for your belief and bounce back and forth like a ping-pong match. Can God really use me? Why would He call me when He knows XYZ?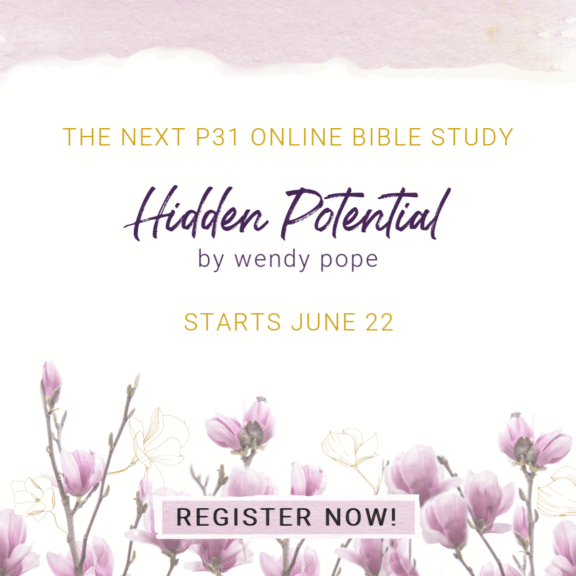 Have you experienced any or all of what I'm describing? Then you are in good company.
God Uses the Underqualified
If you survey the Who's Who of the Movers and Shakers of the Bible, you will discover they felt the same way as you and I. In fact, God has a history of selecting individuals who feel weak, underqualified, disqualified and unworthy. He specializes in using the underdog—the least likely to succeed—to accomplish His purposes.
So go ahead, let out a big sigh of relief. You and I get to rub elbows with the likes of some of the greats—people who shied away from the invitation to be part of God's incredible narrative.
Let's take a quick look at some of the Bible's most notable individuals and their responses to God's calling on their lives.
God Is Strong Enough
Feel a little bit better now? I know I sure do. I'll be honest with you. When God whispered His call of ministry to me while sitting in a sea of several hundred women at a speakers' and writers' conference, I figuratively put my fingers in my ears and bellowed a soft, but very spiritually polite, la-la-la-la-la-la.
In between the la-las, I respectfully ran down the list of all the reasons why God had most certainly made a mistake.
I haven't been to seminary.
I don't know all the books of the Bible, and where is Ezra anyway?
I'm a mom of two young children.
I only have a degree in Elementary Education.
The Bible is so hard to understand.
And those blanks I fill in for Bible study? I mostly make up the answers because I don't want to come to class with no answers.
You know what I learned about God during this denial process? I learned that God is strong enough to take my uncertainties. He is more than capable of processing my feelings with me. I learned He wants my availability, not my abilities.
He looks for an individual who would say yes to a great God who saw potential in him or her even if he or she couldn't see it for themselves. God can do a lot with a heart that surrenders to Him.
God Can Use Your Potential
Here's the thing: we don't have to believe in our potential—we just have to believe in the God who sees our potential. God doesn't care that you failed a thousand times before. In addition, He's not concerned that you don't have a higher education.
He's willing to help you overcome the faults that bring you down and the fear that keeps you up at night. He's the God who sees, El Roi. You are a worthwhile possibility and you are valuable. He sees you that way too.
Dictionary.com defines potential as "present but not yet visible, apparent, or actualized, excellence or ability that may or may not be developed; possible, as opposed to actual." A person with potential is someone who is a worthwhile possibility.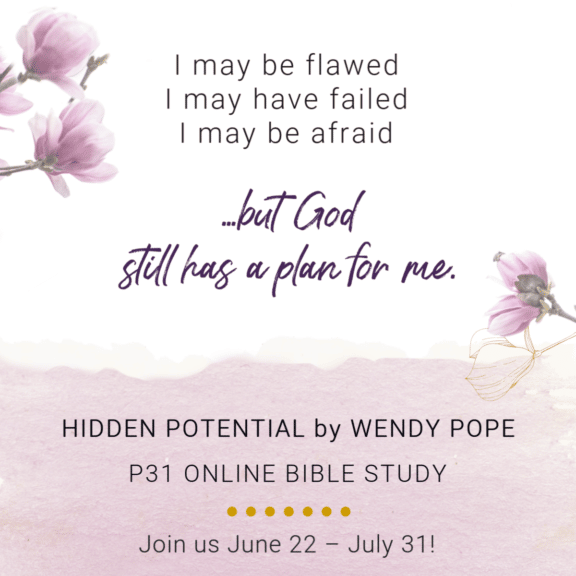 Despite our fears, faults, failures, and frailties, God sees all His children through the same lens—the lens of potential. Our potential is present, but may not be visible; possible, but may not be actual. In Christ, we are a worthwhile possibility. God can see our potential even when we can't.
You are a worthwhile possibility to God, full of potential, waiting to be revealed. God wants to reveal what He can do through you. He's the Creator of the universe. He's famous for taking the old and making them new.
He Is Doing A New Thing
He longs to do new in you: "See, I am doing a new thing! Now it springs up; do you not perceive it? I am making a way in the wilderness and streams in the wasteland" (Isa. 43:19). He did a new thing in the lives of many people, some people you have probably heard of:
| | |
| --- | --- |
| Person | Potential |
| Sara was impatient. | Mother to Isaac, who fathered Esau and Jacob. |
| Jacob was a cheater. | Father of the twelve tribes of Israel, God's people. |
| David had an affair. | A great king of Israel and a man after God's own heart. |
| Peter had a temper. | Leader and speaker, spreading the Christian faith. |
| Paul was a murderer. | Greatest evangelist of all time. |
Allow Him to pick up the pieces of your faith that has been fractured by failures, splintered by frailties, overshadowed by fear, and silenced by faults. Let Him show you what He can do with a heart surrendered.
God may not call you to deliver a nation from bondage, but I promise what He has in store for you is no less significant to the advancement of His kingdom.
Therefore, never forget. You are a worthwhile possibility.
He hasn't forgotten you.
---
Portions of this article were adapted from Wendy's book Hidden Potential, published by David C Cook, © 2020 Wendy Pope. Scripture quotations are taken from the Holy Bible, New Living Translation, copyright © 1996, 2007 by Tyndale House Foundation; and THE HOLY BIBLE, NEW INTERNATIONAL VERSION®. NIV®. Copyright 1973, 2011 by Biblica, Inc.® All rights reserved.