As children's ministers, we are constantly challenged to inspire parents in their roles as spiritual leaders in their homes. The church tends to do a good job with cultivating spaces and events to resource parents in the moment when they're participating in our structured events.
But once parents go home and are away from that supportive space, they can feel insecure about how to lead a spiritual conversation with their kids. So, it's important for us to find ways we can resource and encourage families when they're at home too.
One of my favorite ways to resource parents is by helping families build spiritual libraries in their homes.
A book is a gift you can open again and again.

—Garrison Keillor
Giving the gift of a book has tremendous potential—books can excite children, help families grow in relationship with one another, reassure parents, and so much more. The following is a list of books I recommend to engage kids of all ages to learn and explore the powerful love of God.
But this list is just a starting place. As ministry leaders, adding to the list is part of the fun of exploring and learning. Providing titles to your families helps them build spiritual libraries in their homes.
These libraries give parents and kids quick access to be encouraged, engaged, and excited by God's love—again and again and again.
Titles for Parents of Infants to Kindergarten to Share
The arc of God's story from garden to heaven is perfectly captured in this book. So parents who want to share God's faithfulness and even lead their child to accept Christ will find this a wonderful story to enjoy again and again.
Perfect for toddlers, this board book Bible is reminiscent of the old Highlight Magazines. Children hear the story. See the story. And eventually read the story as they say the words with the pictures.
God statements are powerful ways to help kids discover who God is. These beautifully illustrated pages along with kid-friendly lyrical language make this a family favorite.
This sweet little book covers all the major teachings about God. The bright, cheerful pictures, kid-friendly descriptions, and follow-up questions help lead the whole family into conversations about God's truth.
Time and time again, this was a favorite bedtime read for my family! The language clearly points to the gospel and places Jesus in the center of every story as our hope!
Building bedtime rhythms with our kids and wrapping up the day with a "Thank you, God!" is simpler with this bedtime book. In addition, child-friendly pictures of adult animals tucking in their babies and sing-song words will lull your child to sleep.
Wow! is an excellent tool to help kids understand the beauty of what God designed, its brokenness (uh-oh) that we live in, the hope Jesus gives, and God's promise to restore all things.
Celebrating the diversity of people as God's image-bearers was God's very good idea. This book begins in the garden and ends with God's big church family celebrating the good work of God to have us all loving Him and loving each other.
Let all of nature sing! This board book celebrates all the ways God created creation to sing in worship of Him. Consequently, pictures of children engaging nature's voice fill the pages.
How do we begin celebrating God's plans for our children? By speaking the power of His blessings from Scripture over them. This board book is perfect for parents to speak God's words over little ones.
Titles for Elementary Kids and Parents to Share
Prepare for Easter with the sweeping grand narrative of God's faithfulness to His people. And be sure to pay attention to the way color changes on the pages.
These poetic little devos based around Scripture and everyday moments simply ooze with emotion. As always, Sally brings God near in her words to comfort, encourage, and grow readers to know God.
Explaining the triune God is never easy for an adult or child. However, this simple example is the perfect tool to guide families to a better understanding. Plus, you can eat apples while you read along.
If you're looking for a way to help dads connect with God's story and their children, this is a great place to start. The Action Bible's pictures and words bring God's story to life and keep everyone coming back for more.
If you love books with bright pictures that tell God's grand narrative, this will be a book you go back to again and again. As you look carefully at the pictures, you will find small gorgeous details of God's story.
Discovering God's Word by digging into the details is what this book for kids is all about. Quotes from C.S. Lewis, catechism questions, Latin words, and money from Biblical times can all be found in this book as you learn more about the Bible and God.
Engaging page layouts with words that jump off the page pull you into this book as you read along. So it's perfect for diving into many unknown facts and details about the Bible.
Celebrating the diversity of people as God's image-bearers was God's very good idea. This book begins in the garden and ends with God's big church family celebrating the good work of God to have us all loving Him and loving each other.
If you have ever had a best friend, you know how much you can learn about each other from sharing notes. Written as short notes from Jesus, this book helps kids know Jesus and how much He wants a relationship with them.
Speaking the Lord's Prayer can become so rote that we miss what the words really mean. But these beautiful cards guide families to use the words Jesus taught to add their own petitions and thanksgivings.
This simple Advent devotional leads families into the Christmas season through songs written based on Scripture. Parents and kids discover the powerful promise of Christmas Day in a fresh new way.
Discover the stories that lead to the Christmas promise with this 25-day countdown to Advent. Sharing these stories with your children will build their anticipation of Christ's birth on Christmas day.
Titles for Parents
The minutes and hours can pass so quickly if we aren't focused on capturing the changes in our children. So this little book is a great reminder for parents to be present in every moment.
Every parent can get caught up in trying to be the perfect parent. This beautiful book of devotions reminds us to release our children to God. While it says mom in the title, it's a great conversation for all parents.
This book is a daily tool for praying God's blessings over your children. In addition, the blank lines to insert your child's name in each prayer creates a clear way to ask God to lead in your child's life.
Real-life stories and practical examples of cultivating 10 environments in your home are at the heart of this wonderful book. Parents will want to read this book over and over again as their child ages because the environments are so practical and lead the family to celebrate God as the perfect Father.
God has important work for kids to do! This 28-day family devotional will help parents and kids learn to grow in the work God has given them. Plus, it teaches kids about economics.
Teaching our children how to protect their bodies and heart is also a gift. This book uses the power of Scripture to help children learn that God knows them intimately and cares for every part of them.
Leading our families to know Christ and celebrate Him is made easier with Mark's help. This book is filled with simple and tangible ways to become the spiritual leaders of our homes. (This is a dog-eared, highlighted favorite on my shelf.)
Raising children is not for the faint of heart. However, learning to lean into God, His wisdom, and His example to us (His children) creates an incredible parenting model. Embracing grace as we parent comes from Tim's real-life examples that encourage compassion, tenderness, and thoughtfulness towards our kids.
What will be the legacy you leave with your children to pass on to the next generation? Chapter by chapter and age by age, Jim and Jeremy lay out ways to engage your children to have a vibrant spiritual relationship with God.
This book is filled with practical ways for parents to create sacred moments and spaces in the home. So if you are looking for a hands-on approach with simple ideas and conversation starters to use in your family, this is the book for you!
The brokenness that exists in every person often reveals itself in our family units. Michelle gives parents practical ideas for addressing unhealthy habits and refocusing to reveal how to become grace-filled families focused on God as first in charge.
Are you ready to engage your kids in conversations about values, morals, prayer, and serving others? Written to help parents engage in casual dialogue with stories shared by Jim, this book is a 52-week resource to help you discover more about God and His Word.
Building Spiritual Libraries
Helping our families build spiritual libraries in their homes is part of the mission of our ministry team. Rather than waiting for parents to ask for a resource on Sunday, we try to constantly provide new books at age-appropriate events and trainings.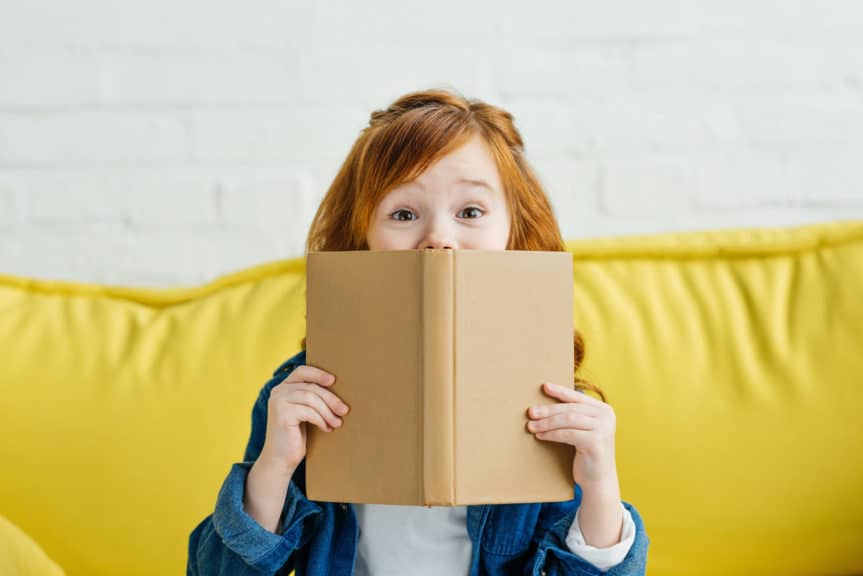 We strategically budget each year to host events for 7 different age-levels of kids. During these events, we give parents a book that is perfect for them to read with their kids and talk about together. We also provide parents resources at each training event we host, so they can continue to be resourced and encouraged.
We celebrate child dedication class and other milestones with the gift of a new book. And the minute a family checks in at our Guest Station, we give them their first book from us along with a note that communicates how we celebrate God's design for families and desire to equip them.
Books are the perfect gift for families to share and read again and again and again!