The black church has been the backbone of the African American community since its beginning. From the times of slavery to the present day, the church has been and still is a light for educating children, families, and communities about the history of our culture.
The church creates an environment for people of all ages—especially children—to find comfort and encouragement. And the church enables children to learn about their culture and develop their own personal relationships with Jesus. This helps children find their identity in God.
The common thread within all churches today is that we all worship and serve the same God.
And in that we need to make sure our children are establishing a relationship with the Lord. In the black church, we teach and share that we are here today because of our faith and trust in the Lord. We sing the song "We've Come This Far by Faith" in the black church regularly.
The community experience in black churches is the story of the journey of how the Bible and worship have touched relationships—individual, family, and community. And how was this done? By leaning in and depending on the Lord!
Black History and Faith
Children go to school and participate in recreational and other activities every day with children representing many cultures.
Do parents think about who is going to be attending these events? Do these families share the same values that are important to black families?
When talking with teachers and volunteers working with black children in church, they all agree that involvement in such activities is good for children. However, it is the church that emphasizes how important it is for black children to be taught about our history and our faith.
February is Black History Month; however, it needs to be taught to our children throughout the year.
As written in Hebrews 13:8, Jesus Christ is the same today as He was yesterday and will be tomorrow.
It is in the black church where children hear about their heritage and culture. Aside from their homes, the church is where grandparents, parents, and ancestors express their love for the Lord.
They testify about their faith in Lord, the goodness of the Lord, and how He bought them through struggles and victories. Sharing these experiences allows their faith to grow. Black churches teach children the history of their culture through relevant life happenings, songs, and stories.
Seek materials and resources to teach black history, faith, and the Word of God
Impacting Students: Black History and Faith
Teachers and volunteers express their desire to make sure that they are impacting the lives of their students and helping them grow in their relationship with the Lord.
Proverbs 22:6 says, "Train up a child in the way he should go: and when he is old, he will not depart from it."
Tell children that they are created in the image of God. Take them back to the beginning of time, and teach them that, on day six, God created man and woman. He created them in His own image. Make sure they understand that they are a child of God. They are special, and God loves them. We should celebrate them.
Black children need to understand that they are a part of God's Story.
Are you concerned that today's generation doesn't know God's Word and how they fit into the big God Story?
Celebrating African American Heritage and Faith
With our 4-step lessons, teachers can focus on engaging kids, youth, and adults to discover God's Word while celebrating African American heritage and faith.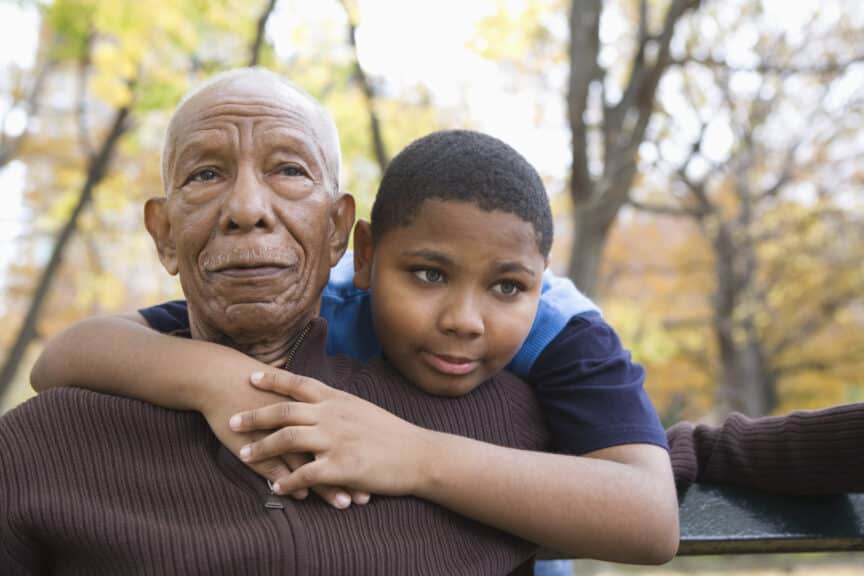 Resourcing Your Ministry—Echoes Curriculum
Choose curriculum and resources that will help children learn about their history and grow in their relationship with Jesus. David C Cook offers curriculum that is specifically designed to teach children about their African American heritage and God's Word—Echoes curriculum. This curriculum is used by many denominations, churches, and individuals.
It equips teachers and volunteers to focus on engaging children to discover God's Word and to celebrate African American Heritage and faith.
Here are some features that are key to Echoes curriculum:
Teaches everyday life lessons rooted in God's truth
Step-by-step lesson plans and creative extras
Teacher friendly—easy to prepare and teach
Four lesson steps—Life Needs, Bible Learning, Bible Application, and Life Response
Black History Highlights
When looking at other resources, consider:
Can the children visualize themselves in the lessons?
Are the lessons culturally relevant?
Do children leave feeling valued and knowing their place in God's Big Story?
---
As a teacher or a volunteer, I hope you find joy in the ministry you are doing. You are making a difference in the lives of your students. You are helping to imprint their hearts with biblical truths that will impact them for the rest of their lives. Always remember to stay prayed up and stay focused.
Remember the Scripture in 2 Timothy 2:15, ESV "Do your best to present yourself to God as one approved, a worker who has no need to be ashamed, rightly handling the word of truth."