Like many from my generation, I've been blessed to attend many different churches—small churches and large churches; African American churches, white churches, and ethnically diverse churches; nondenominational churches and many denominational churches.
As a child, I moved around a lot, but Sunday School was always a big part of my community.
Every church I attended growing up taught the Word of God. But very rarely did I see pictures or hear stories that showed people of color—even in predominantly African American churches.
Now here we are at the start of a new decade, and while the times have changed many things remain the same. I believe it is still important for our children to know and celebrate their biblical and cultural heritage.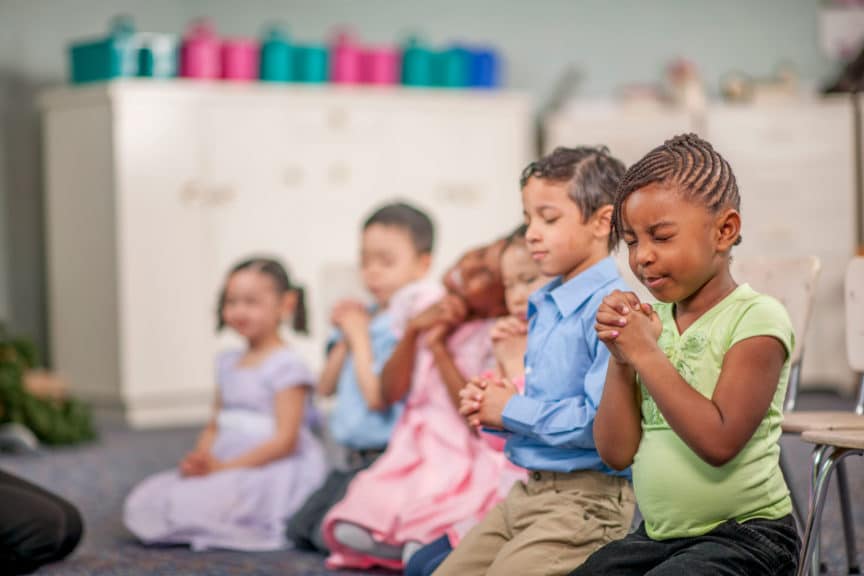 But is it enough simply to celebrate Black History Month? I don't think so.
Biblical and Cultural Heritage
As a ministry leader myself, I want to have access to resources that will help me teach our kids about their heritage and encourage them to pursue a relationship with God. When I browse online, it's easy enough to find coloring pages and books that include or feature children of color, but they fall short when it comes to conveying biblical and cultural heritage.
It is extremely important to me that the children in my church are taught from a young age that they are part of God's story.
If it is important for children to know who God is and that He desires to have a relationship with people who look like them, then we need a curriculum that is strong in the Word and offers opportunities for us to celebrate and teach their heritage.
As an African American ministry leader, I want to challenge us to recognize the importance of choosing a curriculum that celebrates our biblical and cultural heritage.
Where Do We Start
Today, I have the privilege of traveling all across the US and meeting with pastors, Christian educators, Sunday school superintendents, Sunday school teachers, and volunteers.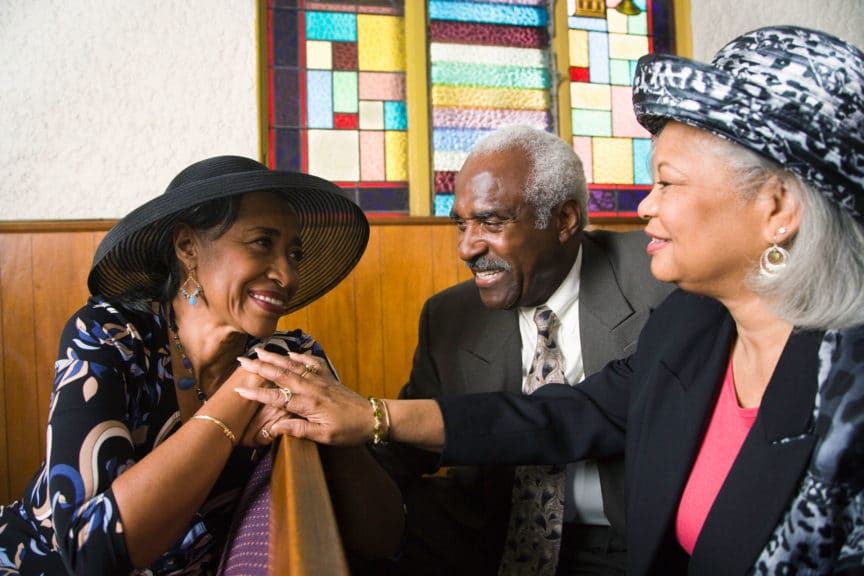 We talk about what we can do together to celebrate our African American heritage in Sunday school. We also explore what curriculum and resources are available to teach children in their churches.
Some churches have children's ministers and youth pastors on staff, while others are all or mostly volunteers. Either way, the goal is for children to connect to God's Word and to develop a life-long relationship with Him.
Put Together a Team
As a ministry leader, take a serious look at who you have working in your ministry. Things to consider when recruiting teachers and volunteers include:
Keep in mind that there is a difference between being called to ministry and doing something just to be doing something. So if God has called a person to teach, He will equip them for the work to be done.
It's important work. And we should remember that when recruiting a team. Proverbs 22:6 says to start children off on the way they should go and even when they are old, they will not turn from it.
As a children's ministry leader, you hold part of this responsibility. Develop a great team. Pray over your volunteers and utilize the gifts that God has given them.
Strive after God's heart and He will guide you to the team your ministry needs. In addition, remember what a blessing it is to lead children and help them find a personal relationship with God.
Analyze Curriculum and Lessons
Now that we have established who you want to be involved in this ministry. What about the lessons they will help teach? You see, choosing a curriculum is one of the most important decisions you will make as a children's ministry leader.
Therefore, ask yourself and your team these questions:
Children want to see others who look like them in their classroom—whether in church or in school.
Teachers and volunteers need a curriculum that will allow children to celebrate the Word and enable them to reflect on their cultural heritage.
Help Children and Families
We are competing with so many things these days—especially when it comes to Sunday school in the church. Leaders say children are not attending Sunday services as consistently as they used to.
Between parents' jobs and children's activities, they simply don't have time.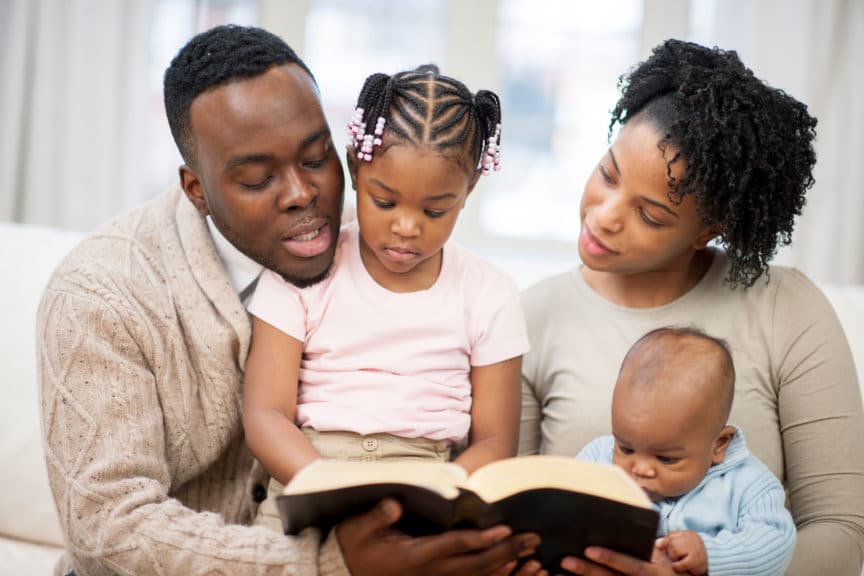 Families may not make it out every week. That's the reality. So, as a leader, you've encouraged them to use the take-home papers to further study the lesson as a family. This gets a little difficult though when the children are different ages.
But how great would it be if the themes of their lessons were all the same?
Bring Your Vision to Life
Think back to what you visualize for a curriculum. When considering your options, if you're like me, you want it to be strong in the Word, share African American heritage, and support families where they are. If that's the case, there is a curriculum that I believe in—Echoes.
Sunday school superintendents and teachers consistently share how using Echoes has made that vision a reality.
The lessons are Biblically sound, relevant to African American culture, and create excitement in children's classrooms.
Ministry leaders are happy with their decision to use Echoes for many reasons. So often I hear teachers and volunteers say that they feel empowered and knowledgeable when teaching their children. That in itself is a BIG WIN for churches.
What Makes This Curriculum Stand Out
Step into A Lesson
Let's walk through what the teacher and children will experience in class.
You will have prepared your lesson and prayed before the children arrive.
Be sure to greet the children as they enter the room. You want them to feel welcome.
In Conclusion
I encourage you to check out Echoes curriculum for yourself. As children's ministry leaders and Christians, we are called in Matthew 28, the Great Commission, to go out and make disciples of all nations . . . and to teach them to observe all things as I have commanded you.
This curriculum is strong in the teaching of the Word and cultural emphasis for children of color that we mentioned before. Teachers and volunteers appreciate how, in addition to a great lesson, they receive a special section in the teacher guide that includes black history highlights.
This is an excellent curriculum choice for your church. If you would like to check out Echoes, download a free lesson for each age level here.
It is often said that children are the church of tomorrow. But I disagree with that statement. They are the church of today. They are the reason we do what we do in ministry.
May God continue to bless you and guide you with His Holy Spirit as you work with children, teach them the Word, encourage them in their relationship with God, and help them identify themselves within their culture and as part of God's plan.
God's resounding word for a multi-cultural world.
Echoes Sunday School Curricula (Literature) is one of the most widely used resources in the African-American Church today and has been for nearly 30 years. A relevant, biblically sound, and Christ-centered curriculum, Echoes curriculum enables families to grow in their relationship with Christ with lessons applicable to everyday living situations. Echoes contains culturally relevant topics and African-American imagery for today's generation, Toddler through Adult.
Other Articles Adapted from Echoes Curriculum:
Moses and the Burning Bush (Elementary Lesson)