Think back.
What was your favorite movie from your childhood? The answer should come to you within seconds along with a rush of nostalgia. Maybe, it's an 80's classic, like E.T., a 90's gem, like Beauty and the Beast, or the Pixar domination of the early aughts.
No matter which era you grew up in, the movies we watched in childhood stick with us. They have the power to shape who we are as adults.
That's the power of a good story—and kids are story junkies. If they like a movie, they will watch it over a dozen times in the first week. There's just something about a good story that speaks to the heart of us—young or old.
And that's exactly what a good story does: it makes a heart connection. A connection whose impact is felt long after the credits are over.
Focus on the Story
The Bible is full of great stories that can capture a kid's attention, from David and Goliath to the ministry of Jesus. A traditional style of teaching these stories is to use an object lesson. These are oftentimes mixed with humor that focuses more on the lesson we wish to instill instead of the actual story.
Luckily, we can take cues from the formula that Hollywood has used for years—telling a story within a three-act structure: setup, confrontation, and resolution. This formula can create modern-day parables to enhance teaching and increase engagement with the curriculum.
The goal is to create something that will engage kids on their level. This will ultimately show, and not just tell them, about Christ's love.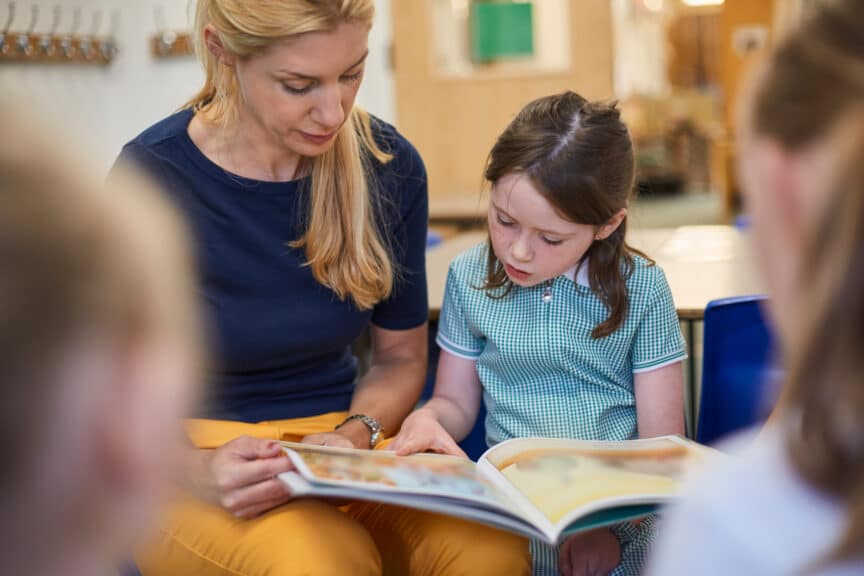 The Story Approach
This story approach—using parables to enhance the teaching—gives kids the ability to connect with the Scripture effortlessly for a few reasons:
Story Starts with Why
For a lot of kids, when they find out new information their first inclination is to ask, "why?" Kids love to understand the reason behind something. During the time that we teach, there may not be time to answer that question in a way they can truly understand.
But by utilizing story, children can see the "why" behind the truth we're teaching and the effects of their choices (good and bad), and, ultimately why a relationship with Jesus can change their life.
Story Creates the Conflict of Choice
Instead of being preached to, kids are invited to join in the lesson. Audiences go on a journey with characters. They project themselves into the story and question what they would do in a similar situation.
As the characters grow and learn, the audience emotionally follows along. This approach organically creates an interactive feel to the lesson. It allows the audience to fully engage with the teaching point.
Story Is Inclusive
In a changing spiritual landscape, not a lot of kids are privy to daily Bible teaching. When kids come to church, many of the lessons can seem obtuse, unrelatable, and hard to understand. We can't simply assume that kids know the Bible stories inside and out.
When you lead your teaching with a well-structured story, it allows all kids to enter at the same level of engagement. They can connect to the character, follow what's going on, and become more open to the lesson that is being taught.
Feel the Story
After 2020, the way we "church" changed. With church interaction going more and more online, there is now a sea of content fighting for the next generation's attention. Kids may not have a leader to connect with. Object lesson teaching styles may lose out to something more engaging.
Utilizing a story to enhance Scripture allows your audience to feel rather than just hear. The emotional "tug" engages the audience's empathy. And empathy can shape a heart even more deeply in the brief time that they are in a kid's program.
With an effective story, we can help kids transition into their teenage years more easily because we've connected to their hearts as well as their minds.