Think of the last time you blew bubbles … a stream of multi-colored spheres appeared and floated in the wind after being blown through a little circle of water and soap.
Were you surprised and delighted by the bubbles as they floated through the air?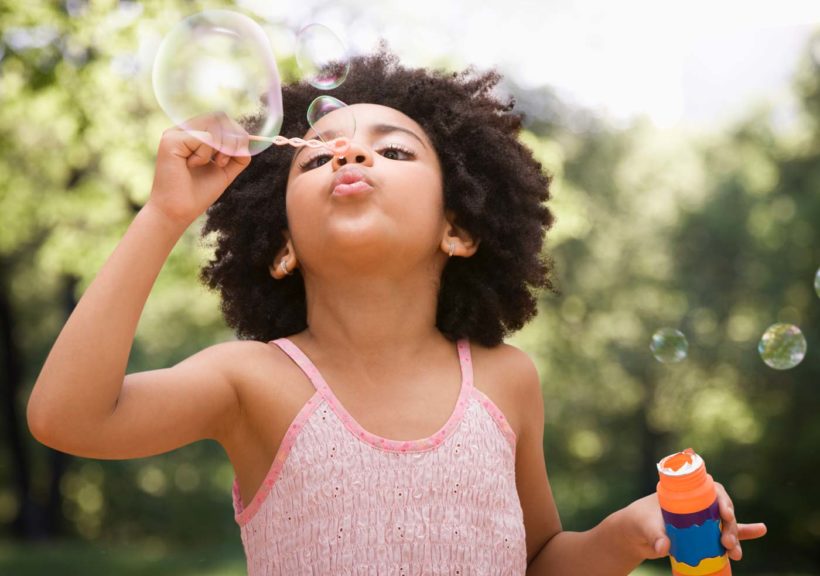 Bubbles are air wrapped in soap and water. As they move through the air, light reflects off the soapy layers. Sometimes a bubble reflects what is outside of it.
Additionally, have you ever noticed how bubbles join together in groups of two and three?
Then, just as amazingly as the bubbles appeared, they start popping and bursting as the surface of soap and water evaporates.
Kids are no less amazing!
As they grow and move through life, they reflect what is inside of them. And they love to live in relationship with each other, their family members, and their churches.
What kids internalize, or learn, is reflected in their lives. That's why choosing a Sunday school curriculum is one of the most important decisions that I make as a children's ministry leader.
We Needed Curriculum that Works
Every ministry has a slightly different vision and emphasis. At our church, the goal of our children's ministry is to connect God's Word to the lives of the kids and families in our faith community.
When our committee was looking for a new curriculum, we wanted one that:
We wanted to use a lesson plan that would include children with different learning styles in all parts of the lesson, and we wanted the lesson to connect to life outside the church classroom.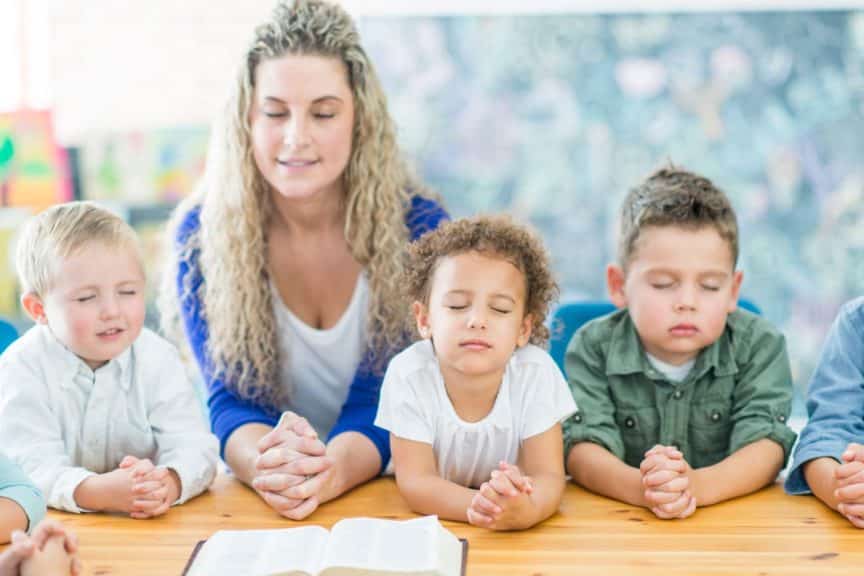 When the kids in our ministry leave Sunday school, they may be able to parrot back what the Bible story was about. That's great.
But it would be more exciting to watch them take the lessons learned out into the world. When they put the Bible truths they learned into action in their own lives, it shows that our ministry is effective and working.
That's important to us. And we needed a curriculum to help.
Helping Our Families
I don't know about you, but our ministry is filled with very busy families. We didn't want them to have to worry about missing out on what was learned in Sunday school because of their busy schedules.
Consequently, we wanted our teachers to be able to email the take-home papers to families. That way families don't feel left out, and they can gently help kids apply the lessons they learn to real life.
It was also important to us that every age level study the same Bible theme. We wanted parents of kids of various ages to have the opportunity to talk with their kids about Sunday school without having to remember 3 different Bible stories.
Although kids may study different Bible stories, we needed the themes to be cohesive.
The Solution for Us
We discovered Bible-in-Life. It has a steady track record of being biblically sound—trusted for over 50 years. With that kind of record, our ministry knew the material would be sound. And when we opened up the materials, we were excited to see that they are relevant today.
If your ministry has goals similar to ours, I'd love to share with you how Bible-in-Life provides the tools you need to help disciple the children in your church.
Real Life Matters
This curriculum works so well for various learning styles. And it helps point the lesson to real life situations.
Younger ages may play a game or participate in a puppet skit that deals with something that happens at school or at home.
Upper Elementary students and teens may use Real Life Downloaded. Real Life Downloaded is a free downloadable option that covers the topics that students hear and talk about all the time but rarely in Sunday school—pop culture, trending topics, and fascinating events that are going on in their lives.
A short discussion time at all ages helps tie that game, skit, or topic to the lesson focus—what kids will learn about God and His Word that day. Relationships have been worked on and those kids who love to talk have been able to participate in a discussion.
The Lesson Focus
Storytelling and kids interacting with the Bible bring kids into the Bible learning. It was important to us that kids not only memorize Scripture, but that they learn how to apply it. Bible-in-Life helps us do just that.
For our preschoolers through upper elementary students, there are age-appropriate videos that help tie the unit themes to each lesson. They show what other students think or have learned about God in their lives.
On one Sunday, watching a video about God's plan helped an elementary class see how Gideon's story ties to discovering that God's way is the best way.
Laboratory Learning
The next part of the lesson is like a laboratory!
Using different lesson options, kids have time to further explore the lesson focus and what God's Word has to say about it.
For instance, preschoolers may "fish" in a dishpan and talk about how they can be helpers after learning about Jesus calling fishermen to be His disciples.
Similarly, upper elementary students may interview modern-day faith "heroes" from your congregation to understand what it means to follow God's plan as part of a study on Gideon.
I love seeing how kids build connections to God's Word as they move, touch, and discover!
Wrapping It All Up
I think my favorite part of the lesson is the last step.
Each student takes what has been learned about God and His Word, the lesson focus, what was discovered in the activity options, and creates a plan to apply it to everyday life.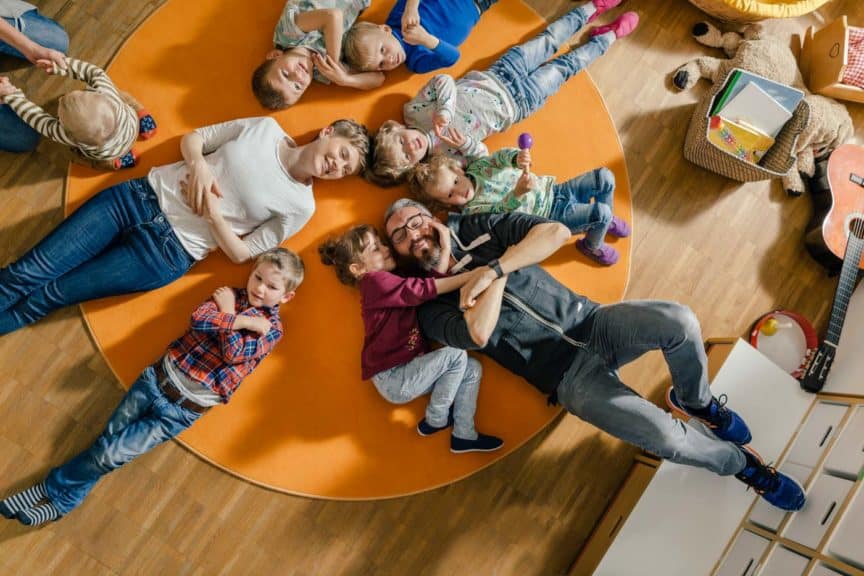 Kids leave Sunday school each week on a mission—to put that plan into action. Since each child has a say in his plan, there is motivation to follow through during the week.
And the classes that used Real Life Downloaded earlier in the lesson, circle back to bring that real-life topic into their plan.
Bible-in-Life Worked for Us
Our teachers love how Bible-in-Life builds in time for them. A teacher devotional, commentary on the lesson, and age-level tips.
In addition, they tell me they love how they can delve into the lesson focus on their own level to understand what they are teaching about God. That equips them as they discover more about God right along with the kids in their classrooms.
But sometimes things come up on Sunday mornings and teachers need a sub.
Our subs are wonderful! Right?! And because Bible-in-Life lessons are easy to prepare, they feel confident before teaching a lesson—even at the last minute.
You should try it out for yourself!
Remember how bubbles reflect light? As kids go through life outside of Sunday school, they spend time reflecting their plans to those around them.
For example, an upper elementary student who has been struggling with understanding why a family member might be really ill is able to have the assurance and peace that God has a plan.
And just maybe, sharing that plan with his parents helps them all trust during a tough time.
And, in another home, a preschooler tries extra hard to be a helper for Jesus by helping her mom put together plates of cookies for their neighbors.
I love watching our kids go out into the "real" world and, like bubbles, reflect God to those around them.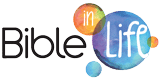 We invite you to use the FREE sample lessons for one or all age levels, or you can choose the lessons that best suit your needs. In addition to the Teacher Guide pages, you will find printable resources for teaching the lessons (visuals, activity pages, and take-home papers).
We encourage you to check them out today!
Explore free samples at BibleinLife.com/samples!