Whether you are making small updates or doing a complete remodel, there comes a time when every children's ministry space needs some renovations.
Regardless of your budget, this process can be quite daunting for any person to tackle alone! Here are 6 ideas to get you started.

Renovating a space for babies? Start with these church nursery tips.
1. Check-in areas
Inviting check-in areas are a great way to welcome children and families to your space (especially new guests).
If you don't already have one in place, a registration area is easy to set up . (P.S. If you don't have an online check-in system in place, check out this overview of different check-in software systems!)
For smaller spaces, high-top tables work great for allowing parents to line up and check their kids in.
You can still jazz up the smaller area with signs or large banners behind the table. Stand-up banners can fit almost anywhere and are especially great for portable churches or those without large entrance spaces.
Banners are great to use as directional aids (which way to which classroom) or as a general welcome including the name of the children's program and times of the services.
Sites like DisplayitatChurch.com have all kinds of banners and displays for sale if you want them custom made.
[icon name="tools"] DIY OPTION
Want to make simple displays yourself? You can use any large piece of fabric or canvas (cheap bedsheets work great). Use chalk to sketch out your design and then paint whatever you want (stencils are helpful)! Try wrapping the fabric around foam boards for more support or just hang your new fabric banner by itself.
2. Flooring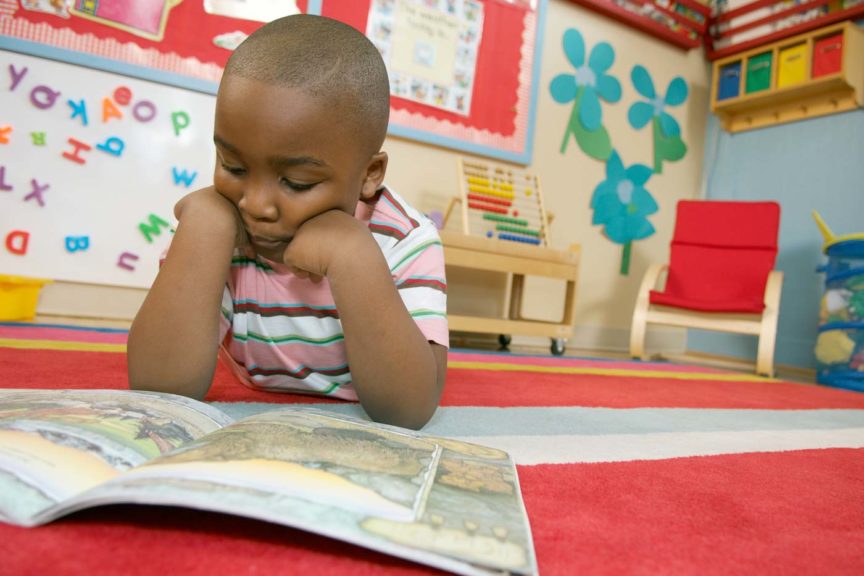 With all the wear and tear, it seems like flooring needs constant updating. Rugs are a good choice for rooms as they're easy to clean and replace.
Round, shaggy rugs are my personal favorite for rooms as they can add a fun pop of color and are also comfy for children to sit on.
Place a couple of these by a reading or story area in younger classrooms, or buy a bunch to use as seating or décor.
[icon name="award"] MY #1 PICK
Carpet squares are a great, simple solution for kids' rooms! You can easily replace one in case of an accident, and you can cut and arrange the squares in fun patterns if you really want to get creative! For churches with one large space, carpet squares are perfect for creating separation between different areas by using different colors or outlining the spaces. Just be sure to order extra squares in the same color in case you need replacement squares in the future.
3. Walls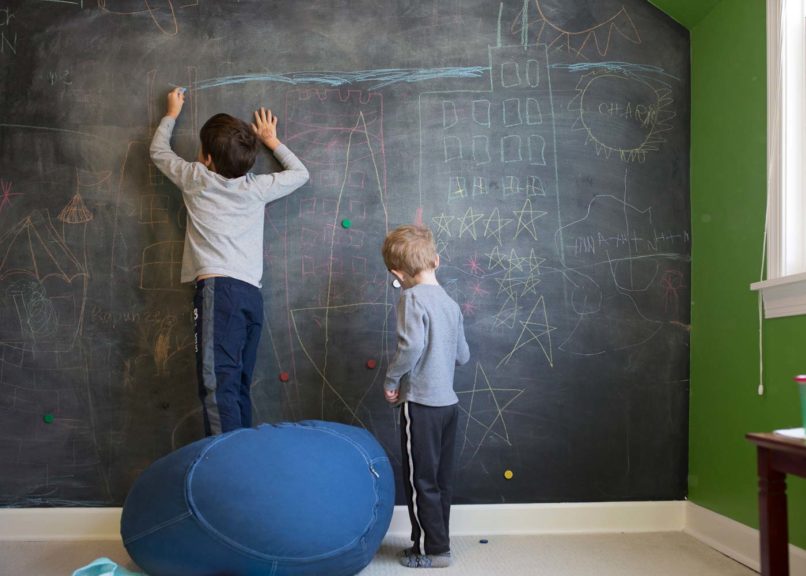 Whether you want to redo an accent wall, a border, or a whole room, paint can give your space a fresh new look and feel.
How do you choose what color to paint?
The colors of your ministry logo are a good choice, or you can go with basic children's room colors (primary colors or green are your best choices for making the room feel welcoming, friendly, and fun).
Don't want to paint, but still want to update your walls? Wall decals and stickers make it simple to add word clouds, Bible verses, murals, and fun art accents. Check out sites like creativeforkids.com to see some options.
[icon name="award"] MY #1 PICK
Chalkboard and whiteboard paint create a fun, interactive accent wall in classrooms—and chalkboard paint is available in a wide variety of colors. They're available at most paint stores—just toss a couple coats on one wall and use it for teaching or to let the kids draw on the walls (safely!).
4. Storage
What is the one thing that every children's ministry director is always running out of? Storage space!
A simple (and necessary) 'renovation' is to take some time to organize your storage closet or area. Label and arrange shelves and containers so you have more room to work with.
Check out your nearest craft store to find plastic containers in bulk (Michael's and Hobby Lobby always have sales and coupons).
If you need more storage in your classrooms, in-wall shelving, bookshelves, and fabric bins are all great ways to keep all your materials in one place.
[icon name="tools"] DIY OPTION
Create crate seating to make the perfect combination of seating and storage. Pick out some fun fabric and secure it around foam padding and a square of plywood. Put this on top of a sturdy plastic crate to create seats for your classroom—plus storage for you! See the full tutorial here!
5. Lighting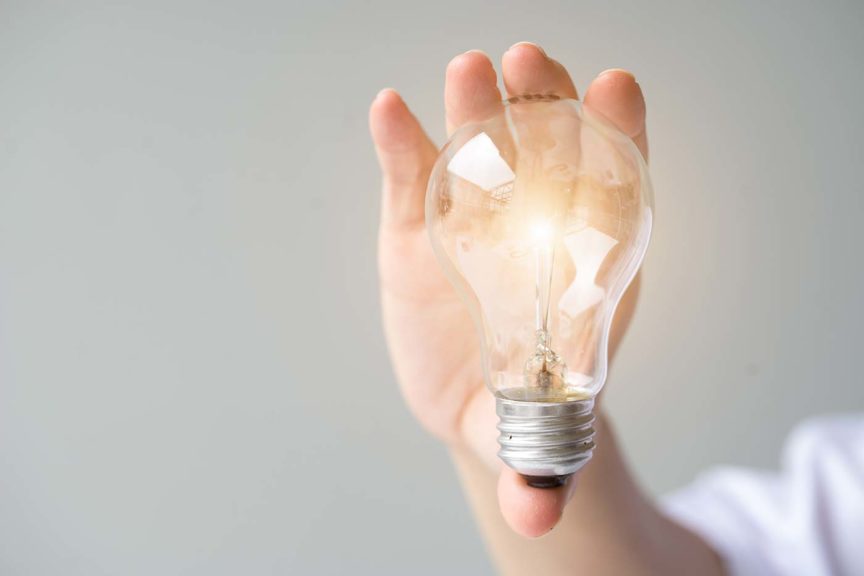 The right lighting can make your stage area pop and help engage kids to the fullest. To really make your stage stand out, try dangling some string lights above it or arranging a spotlight or 2 to draw attention to the area.
For your classrooms, try investing in some playful lamps to arrange around the room rather than using the super bright LED overhead lights.
[icon name="tools"] DIY OPTION
Follow this guide by churchstagedesignideas.com to create air filter light boxes! All you need are air filters, duct tape, and LED lighting for perfect stage décor.
6. Stages
Stages can help make your children's ministry space more engaging and interactive. Fear not, making a stage doesn't need to be a large, complex project!
If you don't have the time or money to put into building an elevated stage, then get creative and use carpet squares to make a 'stage area.' Combine this with tape lines on the floor for the seating area and voila—you have a stage!
[icon name="award"] MY #1 PICK
Making a stage backdrop can be a fun activity for the children in your ministry to help with. Search your supply closet for cost effective and easy-to-use items, such as paper/plastic plates or construction paper. Invite kids to make paper chains to hang from the ceiling or paint their handprints on plates and stack these up behind the stage to make a backdrop.