Last week, I was talking to a volunteer from my church about the uncanny weather we were experiencing in the Seattle. It was mid-October, and the sun was still shining. A year ago, we were already more than a month into the gloomy Seattle winter.
His response was a gut check for me. He mentioned that he was grateful and that he was starting to practice exercising gratitude—making a daily decision, sometimes multiple times in the day, to exercise gratitude. This led me to think about Thanksgiving and the holiday approaching.
What Does Thanksgiving Mean?
Thanksgiving can mean so many things to different people! Think about it … to some it means a turkey dinner. To others, it means a football game, family, gratitude, or a gathering with friends. As with everything in life, it can also mean the opposite … loneliness, broken relationships, the list goes on.
As I've pondered this lately, I've been struck by how much Thanksgiving has changed for me personally. Having immigrated to the United States in my late twenties, it was a new holiday that came with a lot of learning about culture and tradition.
I remember the first Thanksgiving we celebrated with friends in New England—we shared traditional Thanksgiving food with their extended family. I had that warm fuzzy feeling you get when everything seems right with the world and people around you are enjoying themselves together.
But something stood out in their family … gratitude! They expressed gratitude for their family, their faith, and the things around them.
I remember being asked if we celebrated Thanksgiving in South Africa and joking that, no, South Africans are not thankful … While Thanksgiving is an American holiday I now embrace, it is also a reminder to me to show gratitude. Gratitude for God, my family, and almost every part of my life.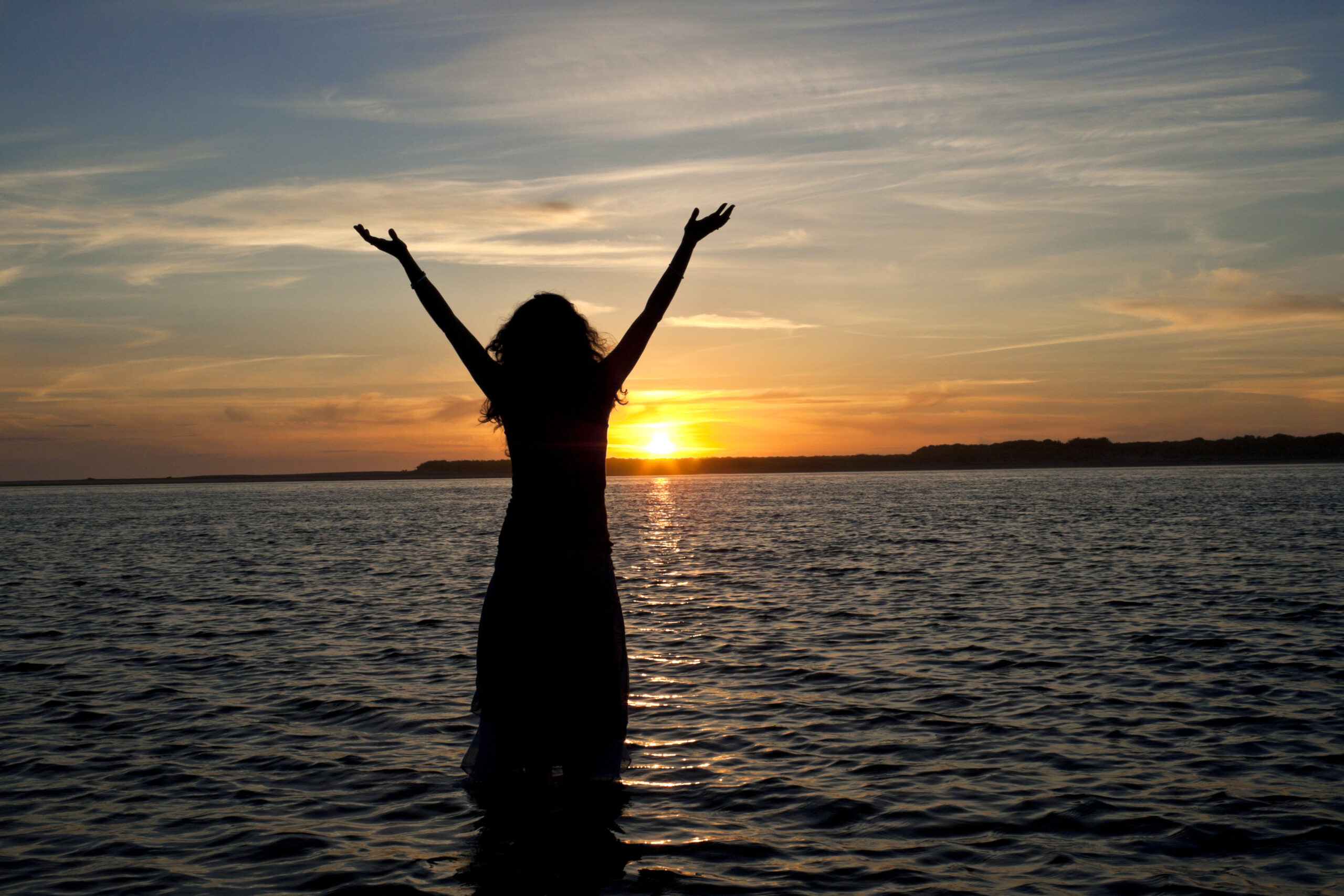 Heart and Mind
Exercising gratitude daily can improve your health. According to the Harvard Medical School, "In positive psychology research, gratitude is strongly and consistently associated with greater happiness. Gratitude helps people feel more positive emotions, relish good experiences, improve their health, deal with adversity, and build strong relationships."
"Do not be anxious about anything, but in every situation, by prayer and petition, with thanksgiving, present your requests to God. And the peace of God, which transcends all understanding, will guard your hearts and your minds in Christ Jesus."

Philippians 4:6-7 NIV™
I love what verse 7 says here, that the peace of God, will guard your heart and mind in Christ Jesus. I know that I need my mind and heart to be guarded all the time. So not only is it good for your health, but it is also good for your heart and mind to be thankful!
Give and Receive
Gratitude isn't just a gift to give, but also one to receive. I have noticed that some people receive gratitude in a gracious manner, while others seem to struggle.
Where do you land on this? Are you good at receiving gratitude, or is this something you need help with? How about those you serve with? I know I have work to do in this area of my life. How do you coach and encourage the people you serve with in this area?
As the fall continues and we approach Thanksgiving, you might be starting to get weary like me. This is probably true for our volunteers as well. Ministry can be hard! I always like to be reminded of what Matthew 11:28 NIV™ says, "Come to me, all you who are weary and burdened, and I will give you rest."
This is a great reminder for us to pray and come to Jesus with our thoughts and prayers and receive rest. Have you thought about what you could do to help the people you serve as they start to get weary?
I've got a suggestion. Set a reminder for yourself each day, maybe multiple times, to stop for a moment and exercise your gratitude muscle. Maybe it's a reminder on your phone or a sticky note on your bathroom mirror.
Start Now
But like any exercise routine, you must start.
So, stop right now and take a moment to think about something or someone you are grateful for. Maybe even add a weekly reminder to pick a person each week who you send a text or card to show gratitude for them and the impact they have had in your life.
Additionally, be ready to receive gratitude from those around you. Remember, gratitude is not just an exercise. It's also an attitude we take. Sometimes it develops over time, but we need to nurture it as well.
My hope for us this Thanksgiving is that we and the leaders in our ministries will experience gratitude and know that the peace of God will guard our hearts.