I hope it doesn't rain today.
I hope I can get tickets to the concert.
I hope I don't get sick this week.
The word "hope" gets thrown around a lot in everyday conversations. We all look at what is ahead in our lives, and we desire for everything to be okay. What's more, we hope our futures might somehow be good, easy, and—dare we say—even perfect.
Why do we do this? Because we know this world is filled with disappointment, pain, and confusion. These things are inevitable, but we deeply want to avoid hurt at all costs. We also know that there is not a person alive who has been able to escape the sting of sorrow or the ache of loss.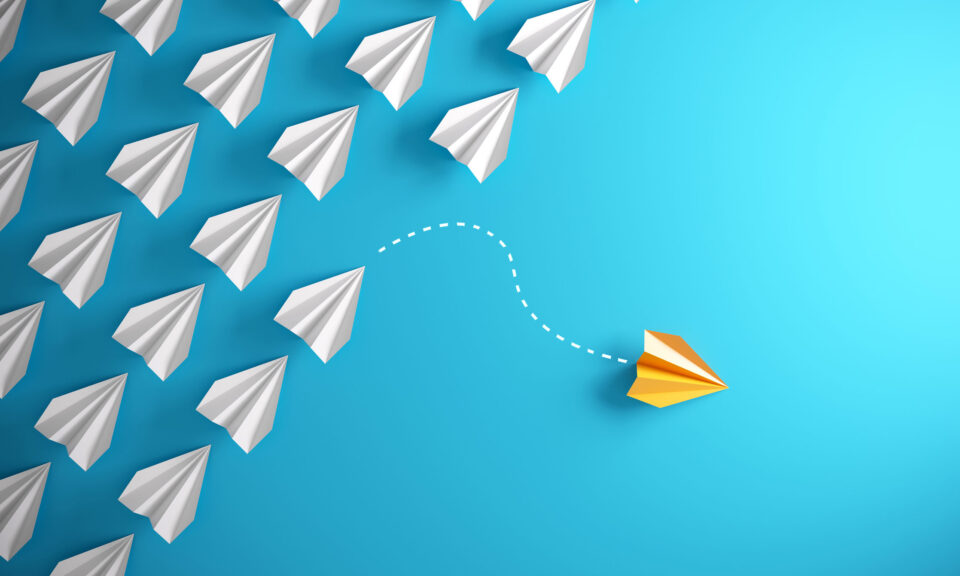 A Change, A Pivot, and A Possibility
Truthfully, much of Scripture is filled with examples of heartache, evil, and ruin because of the first sin that occurred in Genesis 3. Within the first three chapters of the Bible, we go from a perfect universe to creation being marred because of deception and disobedience.
But God.
I love those two words because they signal a change, a pivot, a possibility that all is not lost.
And it's not lost. Before we can even get to Genesis 4, God has already given mankind something to hope for. He has a plan that will make all things right again. His plan involves sending His Son to earth—the same earth where there is so much suffering (Genesis 3:15).
God doesn't tell His people about Jesus just once. He continues to remind them to look at what He will do. He does this by showing Abraham the stars (Genesis 15:4-16).
He hears the cry of the Israelites in their oppression and delivers them from tyranny (Exodus 3:7-10). He gives Israel an identity, a land, a hope, and a future. This future includes the fact that Jesus is coming. He is coming to redeem all things. He is coming to show that sin, distress, and death do not get to win.
Trust God in All Things
After foretelling the coming of the Messiah for centuries, God goes silent for four hundred years.
In those years, perhaps the Israelites said some things like:
I hope that what God said is true.
I hope the Savior is coming soon.
I hope the child from the house of David will be born today.
If you've spent any time in the New Testament, you probably know the rest of the story. Jesus does come. He experiences loss and exhaustion—just like we do (Mark, 4:38, John 11:33-36). He suffers and dies on a cross.
But God.
God raises Jesus from the dead. In this act of resurrection, we see that we can trust God in all things. We can believe that what He says is true. We can anticipate that there are better things to come in the days ahead. He is the God of life. This was His plan from the beginning (Titus 1:2).
May the God of hope fill you with all joy and peace as you trust in him, so that you may overflow with hope by the power of the Holy Spirit.

Romans 15:13 NIV
What Does Hope Mean?
Not long ago, I was asking my eight-year-old son if he knows the meaning of the word "hope." It's such an abstract concept. It's also a concept I've been wrestling with myself since a recent bad ministry experience that knocked me down.
My son explained, "There's hope like something you want to happen. There's another kind of hope too. It's hope in God."
He went on to describe that hope in God is believing in Him and trusting Him. That's all. He didn't have anything to add.
Albert Einstein once said if you can't explain something to an eight-year-old, then you don't know it. In this case, I wonder if my son explained it better to me than I could have explained it to him. I would have added much more to my definition and may have muddled meaning.
My son knows bad things can happen. A beloved relative died last year, so he's no stranger to loss. But he also knows that God is bigger than those things and that we can trust that what God says is true. He knows we will see our aunt again in heaven and tells me that fact all the time.
God of Hope
Having hope does not change the fact that disappointment, confusion, and death still exist in the world. Thinking about hope in God does not mean we put a smile on our faces and pretend we aren't in pain. Having hope means realizing that Jesus knows all about our pain and that He is stronger than anything that comes our way.
Hear these words from the Psalms:
Be strong, and let your heart be courageous, all you who put your hope in the Lord.
Psalm 31:24, CSB, emphasis added
My flesh and my heart may fail, but God is the strength of my heart and my portion forever. Psalm 73:26, NIV, emphasis added
Hope is a choice. It may even look and feel like a crazy choice at times.
Know this, though: You are trusting "the God of hope" as Paul calls Him. We're able to have hope because it is given to us through His Spirit (Romans 15:13). It's not something we have to manufacture or fabricate on our own.
God invented hope. He gives us hope. He sustains us in the choice to believe He is good in midst of all the bad happening around us (1 Peter 1:21).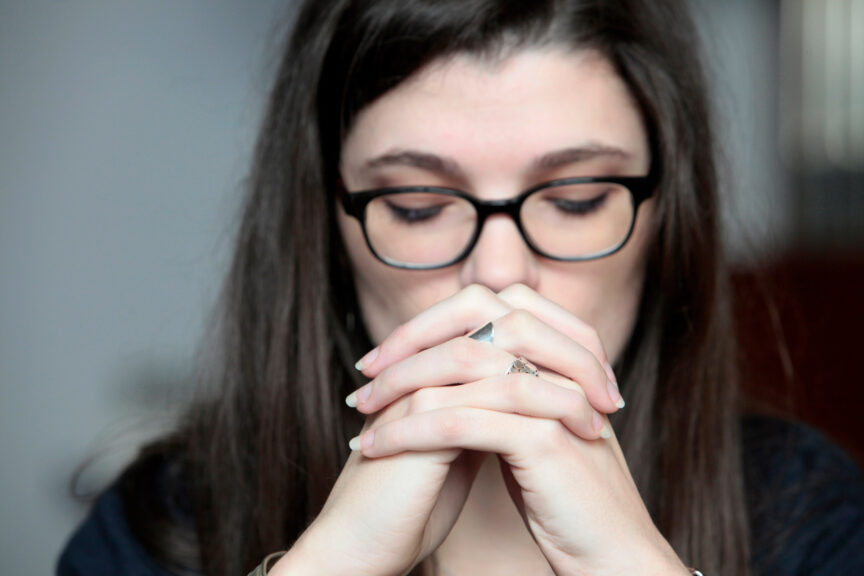 Pray and Trust
Take a moment to think about some things in your life that require hope. You can start with a small thing like the weather or an event. Then think of one of those things that require the "hope in God" my son explained.
If it's hard to think of believing or simply trusting Him in this larger thing, consider that Jesus' own followers couldn't think of any better place to go than to Jesus. He is the only one who has "the words of eternal life" (John 6:68-69).
Next, think of the kids and families in your ministry. It's likely you know of hard things some of them are facing right now. Pray that God gives them the hope they need to get through their setbacks, challenges, and losses. Trust that God will support them and uphold them with bursts of life and goodness in the midst of their pain.
Through all of this—both what you face and what those around you face—may these words be a blessing and a prayer:
May the God of hope fill you with all joy and peace as you trust in him, so that you may overflow with hope by the power of the Holy Spirit. Romans 15:13, NIV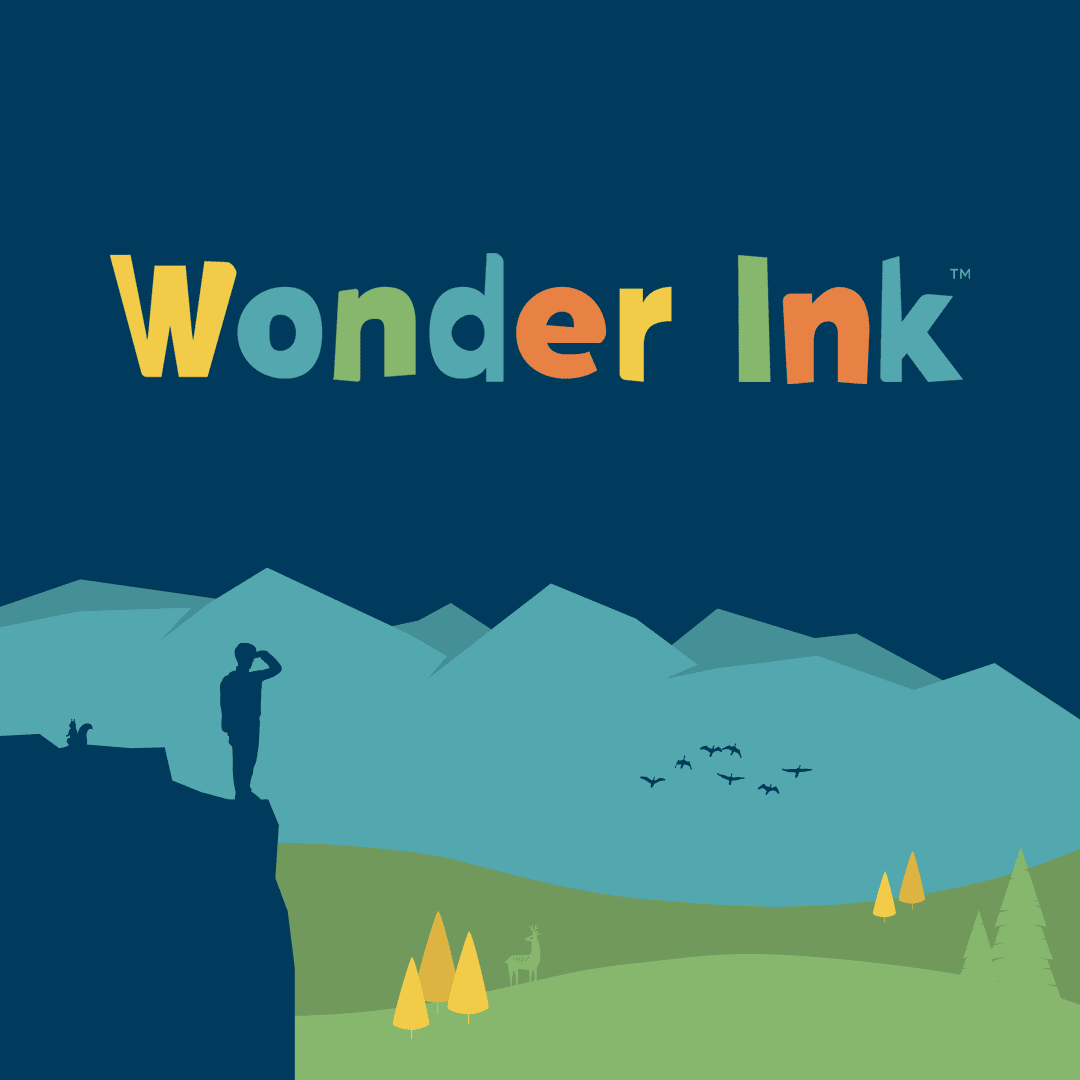 Wonder Ink
What if Sunday morning was just the starting point? Wonder Ink is a customizable digital curriculum and toolkit for creatively engaging kids and families in God's Word. Wonder Ink sparks curiosity and guides children on a journey of faith through the wonder of God.