Growing up, Wednesdays were my favorite day at school because it meant we had computer lab. It was the highlight of the week. That and dodgeball during gym class—but I'll save that story for next time! The excitement is vivid in my memory of playing games like Oregon Trail (throwback!) and—my all-time favorite—challenging the computer to a chess match.
My dad was quite the chess player, and I had the confidence to hold my own. Thanks to his patient teachings, my chess skills still hold up today. Thanks, Dad!
While I can't say I defeated the computer often, I remember those rare victories as main character moments. Confetti fell from the ceiling, and my friends jumped on their desks to applaud me. It was incredible. Okay, neither of the latter happened, but winning felt great!
That was pretty much the extent of my technological encounters back then—an education in critical thinking alongside the thrill of mastering something. Cut to today where access to technology is limitless, and information is an ever-flowing stream. Platforms like TikTok, Instagram, X, and YouTube have taken over, offering a plethora of content to consume.
From Child to Parent
Fast forward to the present, and I'm a parent of four teenagers (and a toddler!), observing the endless scrolling and captivating allure of online platforms. It's as if I'm facing off against an intimidating opponent once again—this time, internet culture.
The vast expanse of information at our fingertips is awe-inspiring, covering everything from the intriguing to the trivial, from daring stunts to deep scientific insights. My kids can go from watching content creators exploring the world's most painful insect stings to grasping complex scientific concepts about the universe, humanity, and its fractured nature.
Inevitably, questions arise and discussions challenge their beliefs. Sometimes, their inquiries corner me in a chess-like maneuver—"Check!"—where their intellect shines through, a formidable adversary.
Worship as Strategy to Navigate Life
In these moments, I've always encouraged my kids that when life's complexities feel overwhelming or when the voice of God seems distant, it's time to take a step back. It's in those moments of pause that we allow His truths to resonate in our hearts. This process demands patience and time—much like a careful chess strategy.
And what better place to start this journey of reflection than in worship? Our role as parents is to guide our children to the wellspring of Living Water, and then it's His turn to do the rest.
Speaking of worship, an amazing resource that resonates with the parenting themes of guidance and creativity is Shout Praises Kids, and they have just launched "We Believe," an EP that lights a fresh fire in the hearts of young worshippers. Their signature blend of youthful energy and deep devotion is strategic, much like a well-placed chess piece.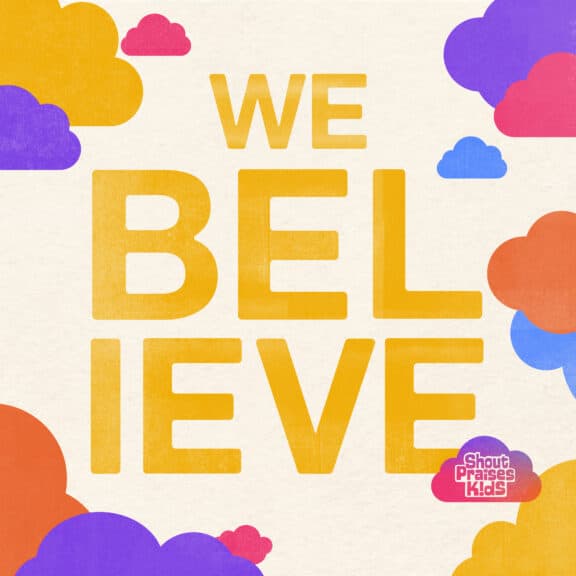 With "We Believe," Shout Praises Kids has taken timeless worship songs and infused them with contemporary vibrancy, inviting a new generation to connect with age-old truths.
In the end, as I reflect on my journey—both as a former chess contender and a present-day parent—I realize that the game hasn't changed much. It's still about strategy—finding the right moves to navigate the ever-evolving game of life. Like chess, the opening moves are crucial, because they set the tone for the entire match.
"We Believe" by Shout Praises Kids stands as a testament to the power of starting with worship—a move that sparks connection, understanding, and transformation in the hearts and minds of the next generation.
More from Shout Praises Kids