As I rocked my daughter to sleep for what I know now was one of the precious last times, I distinctly remember thinking of how incredible it is that God made us fit together like pieces of a puzzle. How her sweet forehead swept down to her nose, which fit my lips and chin perfectly for kisses as she snored softly.
The way she didn't care about my past mistakes. She cared only that I held her close and gave unconditional love—the kind you have for something you co-created.
Identifying the Wonder in Our Own Families
I don't know if I had fully paused to appreciate that wonder with my first three children. With my first son, I felt entrapped by the desire to be perfect. The noise and chaos of adding more children became overwhelming. I found myself stealing those moments of wonder and appreciation for God's perfect family plan during late-night feedings and cuddles, in moments of sickness or pain.
Now I look back, with children launching into adulthood and nearing more precious lasts. I frantically grasp to hold on. I marvel at the reflection of God's triune relationship in His relationship with us. The intimate relationship of the Father, the willing sacrifice born of a love of the Son, and the daily guidance of the indwelling of the Holy Spirit.
I can't help but hope that my own children will be impacted by the relationships of the family that are indicative of a Creator God who desires a relationship with His people.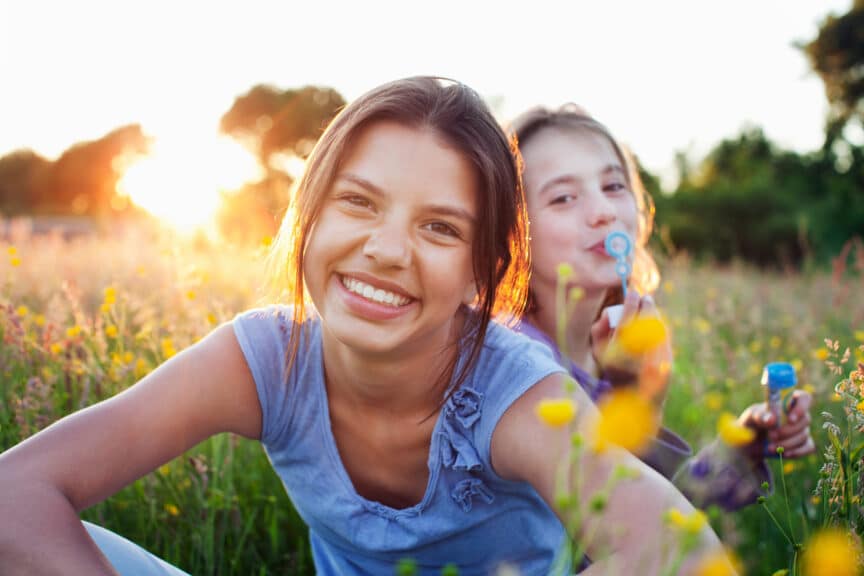 Centering Our Calling
I am called by God to "minister to families." I can get caught in the mindset of objectifying families simply as a unit of people that are somehow dependent on me to tell or show them how to give a relationship with Jesus to their children. It's important that I center my calling as one who lives in a relationship with God. I am called to make passionate disciples of moms, dads, and their kids who live in relationships with each other.
When I focus and lean into the fact that God is a relational God who knows His people and delights in them, ministry becomes so much more than something I administer. It becomes something I wonder in and am humbled by—a reflection of my relationship with God and His relationship with families.
Triune God
The triune God—Father, Son, and Holy Spirit—points to this God of relationship.
When Jesus prays for all believers in John 17:20-24, He says:
"My prayer is not for them alone. I pray also for those who will believe in me through their message, that all of them may be one, Father, just as you are in me and I am in you. May they also be in us so that the world may believe that you have sent me. I have given them the glory that you gave me, that they may be one as we are one—I in them and you in me—so that they may be brought to complete unity. Then the world will know that you sent me and have loved them even as you have loved me. Father, I want those you have given me to be with me where I am and to see my glory, the glory you have given me because you loved me before the creation of the world."
Relationship was always an attribute of God. Before the creation of the world, the Father was loving the Son. It was within that loving, familial relationship that all was created. This name of God, Father, indicates something about His relationship with His people. God didn't just create because He needed something to create. He's a Father who delights in His creation. He created out of a love for His Son that was before the creation of the world.
Emphasis on Family
This puts an incredible and beautiful emphasis on family. The way this relationship is felt in a tangible way for children who grow up to be fathers and mothers and perpetuate whatever relationship and love they felt to the next generation of children.
When I read Jesus' words in John 17:24, "You loved me before the creation of the world," I can imagine God delighting in His Son before anything else existed, and desiring to share that same love with creation, which led to the creation of the family unit.
God created not because He needed us, but because He loves His people and desires that they would experience relationships with Him and with each other.
Discerning the Voice of the Holy Spirit
Most parents know that regardless of how a family came to be, through birth or adoption, they would say they learned more about their relationship with God through their relationship with their children. We learn about the fulfillment of the desires of our hearts, a love that cannot stop loving even after our child's heart turns away, the beauty of discipline, and the ache of wanting to guide them away from the things that would harm them while still giving them the freedom to grow.
God reveals within a family relationship how much He loves us and knows us and, as a loving Father, wants a relationship with us. We live out how our choices to turn away from God still result in Jesus' sacrifice on the cross. This is a love so deep it would do anything to turn our hearts back to Him.
We give voice to the way the Holy Spirit leads and guides us so that, as our children grow and our voices are not as near, they can discern the voice of the Holy Spirit above all others.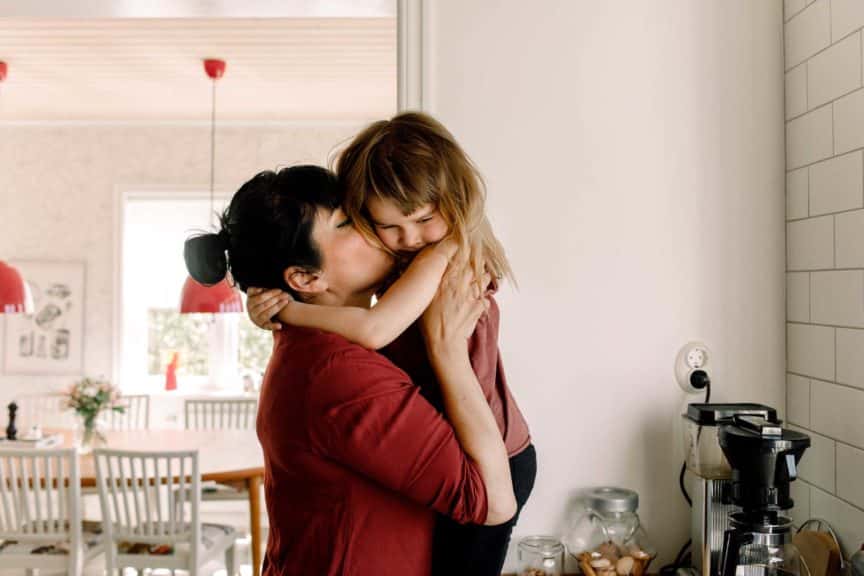 Transformation
Observing the disparity between a child who has grown up within a loving family and a child who has experienced trauma is one way to see the wonder of family. While we sometimes take for granted the child who grows gradually from infancy knowing nothing other than the love of a parent and the guidance of their discipline that desires discipleship, we marvel at the obvious transformation.
In one of the preschool rooms at our church, we have an entire family that serves together. The parents lovingly guide and direct their children. They delight in seeing the Holy Spirit's gifting within each of them as they live out expanding God's Kingdom through ministering to His children.
Beautiful Example
One weekend, a sweet little girl in foster care began to attend. The experiences she had within a family unit were in sharp, obvious contrast with this family serving in the room. Being known, welcomed, loved unconditionally, and led with gentle guidance were new experiences for her.
Her posture, sadness, anger, lack of confidence, and behavior told the story that her mind and heart were stewarding. For weeks that turned into months, this family called her by name each week. They delighted in her simply walking into the room. High fives eventually built up to the trust of a hug. They gave voice to the guidance of the Holy Spirit in her choices.
She found a family not only in her foster home but also in her faith community. Those connections reflected God's relationship with His people. Now her sparkly eyes, smile, and confidence that she will be loved no matter what tell the story of how God uses family relationships to reflect His purposes.
Awakening Moments
Our wonder at God's design for the family, when communicated to the children and families God has entrusted to us, can give them those awakening moments earlier than when they are experiencing precious lasts amongst the chaos of daily life.
Communicating how God's creation of the family is a reflection of Father, Son, and Holy Spirit can give the children and families in our ministries a more complete picture of God as one who delights in His children.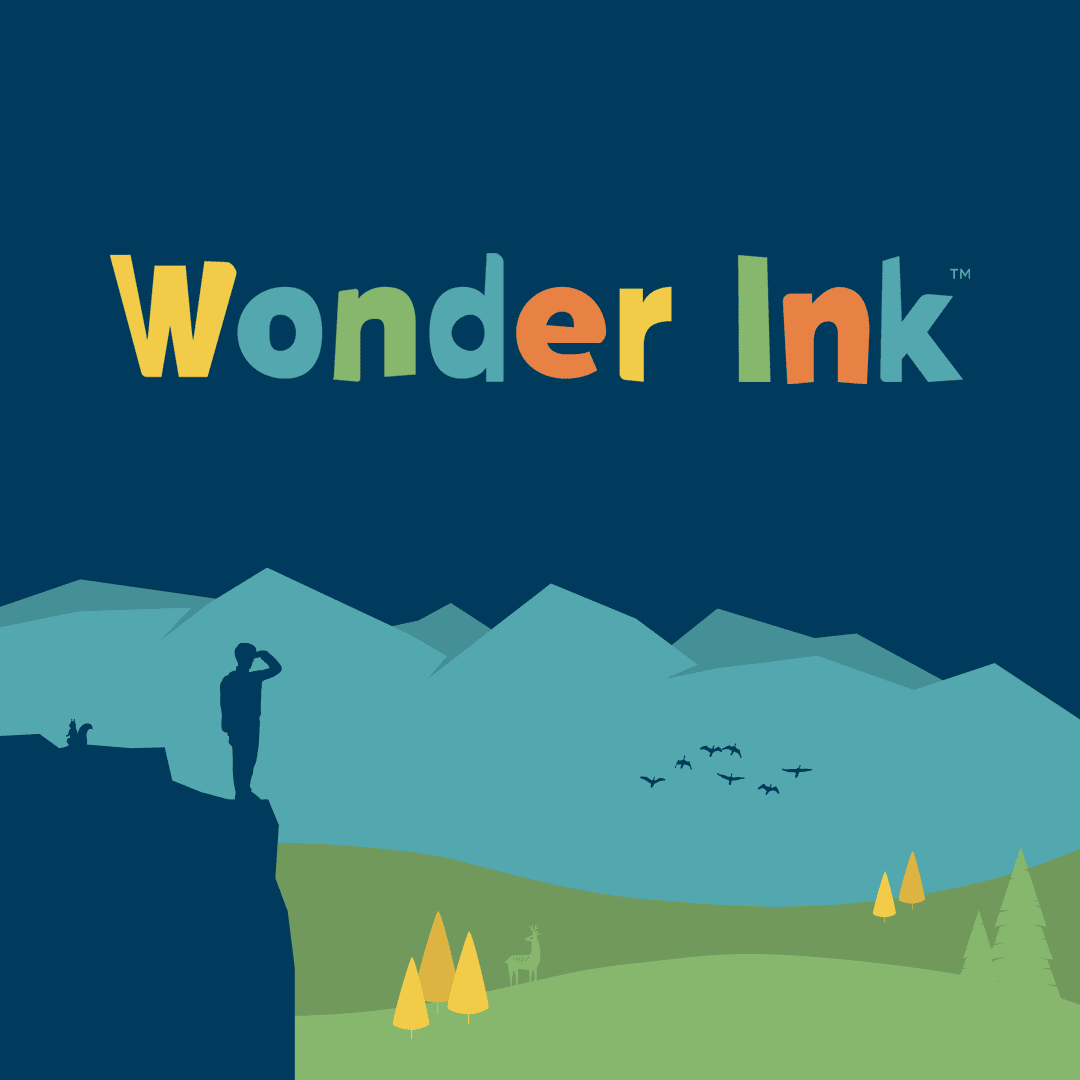 Wonder Ink
What if Sunday morning was just the starting point? Wonder Ink is a customizable digital curriculum and toolkit for creatively engaging kids and families in God's Word. Wonder Ink sparks curiosity and guides children on a journey of faith through the wonder of God.