A couple of years ago, I found out firsthand that being a grandparent really is all they say! From the cuteness and the cuddles to a willingness to get on a plane at a moment's notice, being a grandparent has expanded my heart in ways that I had not expected.
As a mom of two grown sons, gaining two precious daughters through marriage has been a tremendous gift. But WOW—a granddaughter—be still me heart!
Stepping into the reality that my grown child now has a child began my own season of reflection. I'd reflect on what it means to be a grandparent who shows up with significance. I was more than willing to buy up the toy aisle and babysit last minute. But what I found myself asking was more along the lines of 'How and where can I intentionally make a difference in her life?'
But an even bigger 'aha' moment was asking myself questions like 'How do I want to be remembered?' and 'What lasting impact can I make?'
GULP! The recognition that this line of thinking was about legacy deeply surprised me. While these are questions that followers of Christ often (and should) ask as points of reflection in our spiritual walk, it was humbling to recognize how important this had become for me as part of generational impact.
Grandparents Have Unique Opportunity & Perspective
Grandparents have a unique opportunity and responsibility to be a testimony to the next generation.
One generation commends your works to another;
they tell of your mighty acts.
They speak of the glorious splendor of your majesty —
and I will meditate on your wonderful works.
They tell of the power of your awesome works —
and I will proclaim your great deeds.

Psalm 145:4–6 (NIV)
These verses demonstrate the beauty of multi-generational relationships. For the younger generation to declare the greatness of God, we need the generations who have come before. We need to speak of God's awesome works. And we need to tell how He showed up and worked in our lives, always remaining faithful.
At the heart, grandparenting is discipleship. What a gift it has been to embrace this role. And what a joy to provide lasting impact to the generations that come after us. And I hope I am just getting started!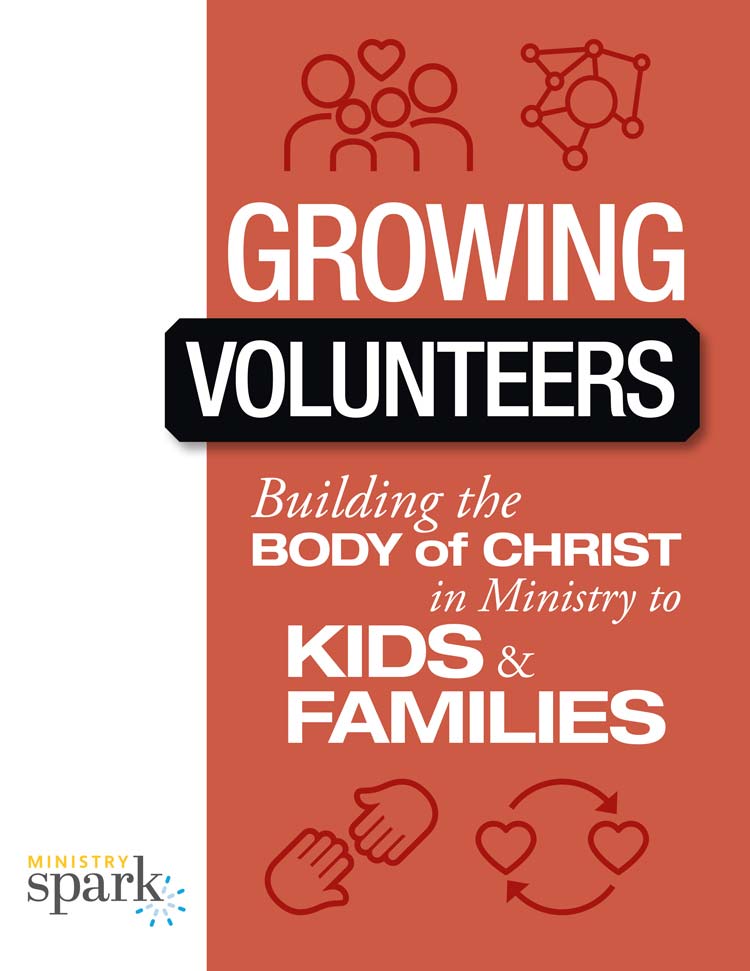 Growing Volunteers: Building the Body of Christ in Ministry to Kids and Families
Ministry coach Byron Ragains empowers you minister TO your volunteers, not just through them. It's a game changer!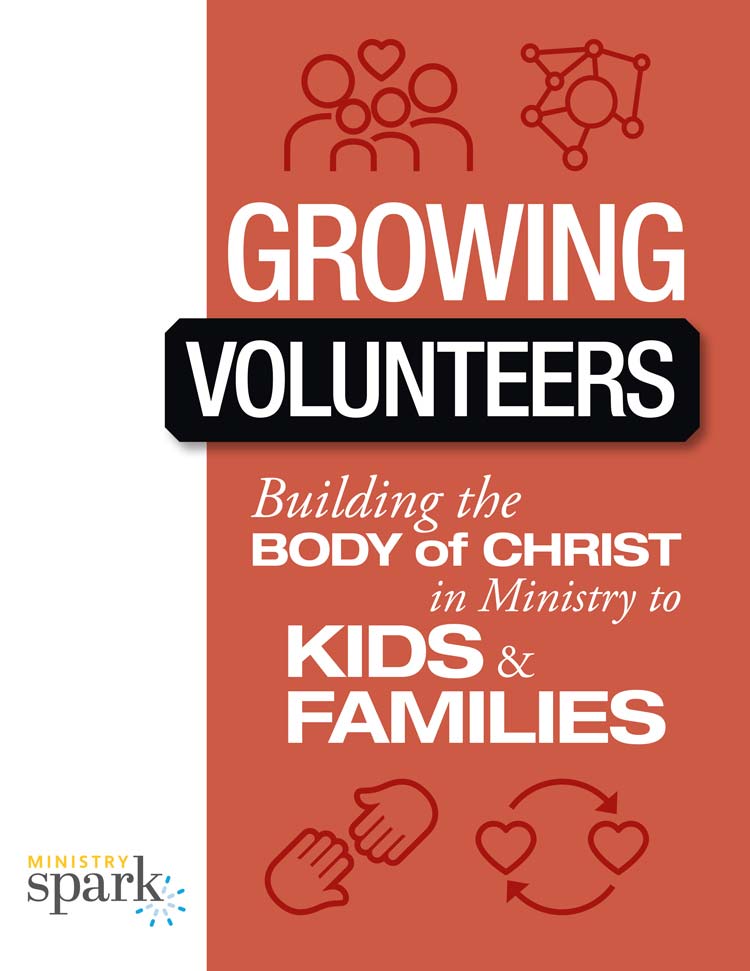 Growing Volunteers: Building the Body of Christ in Ministry to Kids and Families
Ministry coach Byron Ragains empowers you minister TO your volunteers, not just through them. It's a game changer!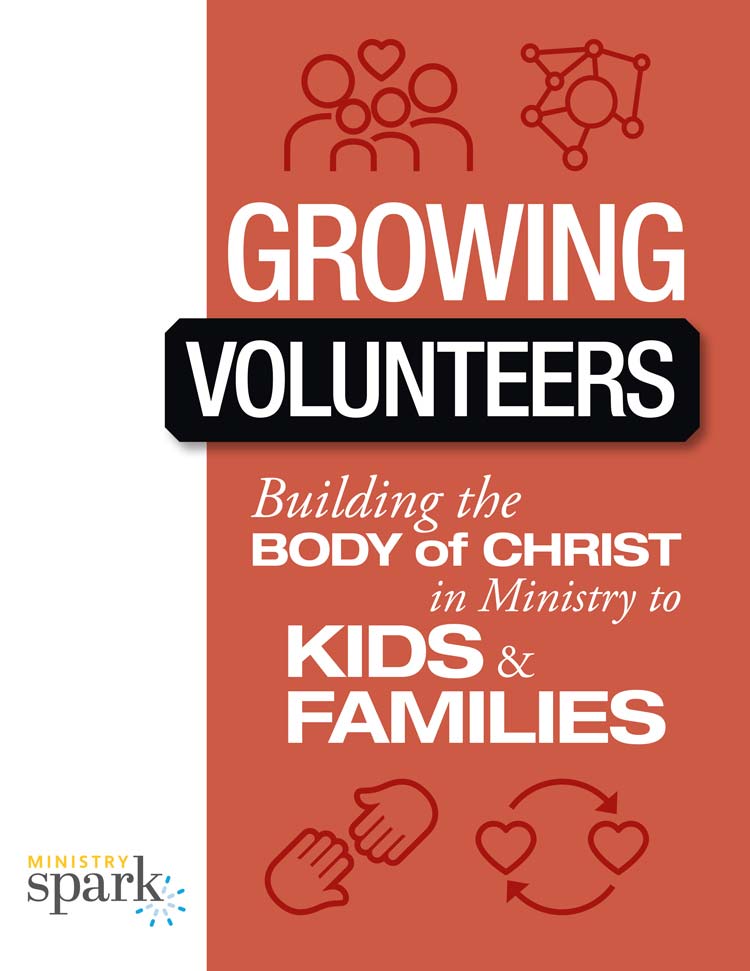 Growing Volunteers: Building the Body of Christ in Ministry to Kids and Families
Ministry coach Byron Ragains empowers you minister TO your volunteers, not just through them. It's a game changer!
Grandparents in Children's Ministry
When we translate all that to our children's ministries, we can see that as leaders we sit in a unique position to empower the whole family of God. We get to encourage investing in children and strengthen the church for generations to come—especially grandparents!
So, what can it look like to engage grandparents as part of a multi-generational volunteer team? Here are a few practical points I believe can help us build for the future!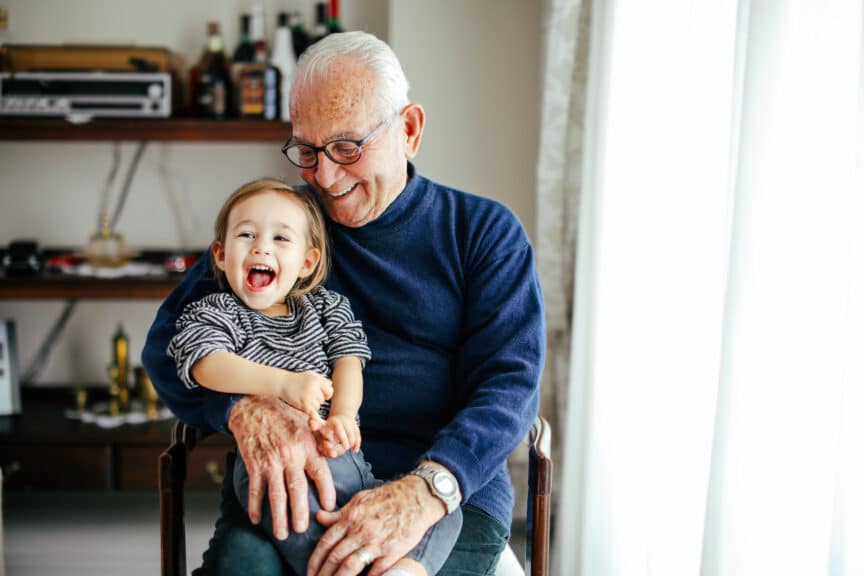 1. Recognize the Potential in Grandparents
Serving in children's ministry is the perfect place for people of all ages to feel welcome and witness the difference they can make by volunteering. For older generations, this can be especially appealing. Why? Grandparents are often looking for connection and a sense of continued Kingdom purpose. They have such value!
These people have raised their own kids, done the carpools, and are often in an 'empty nesting' phase. They have a whole new layer of transition as they look for renewed purpose. Our culture can undervalue and marginalize older people in general. So reminding a grandparent of what they can share as a 'seasoned' person of faith is rich for all those blessed to be around them—especially the kids in your ministry!
Being encouraged to step up and step in can mean a lot. So breathe life into a grandparent and elevate your volunteer staff all at the same time!
2. Understand the Relationship
When we are recruiting volunteers, we are often called to get out of our comfort zone and our immediate sphere to meet new people around us. And depending on where you are in your own stage of life, recruiting on the other side of the generational gap might be challenging for you.
However, building relationships is a key to developing any good volunteer plan, so embrace it and take that vulnerable first step by getting to know people of all ages in your church. There are many opportunities for older generations to get involved.
Knowing who is open to serving and then developing the right role for them will go far. Some grandparents may desire a role that does require them to be up front teaching or to get on the floor with toddlers. Others might love the opportunity to lead your team of greeters or teach lessons.
By getting started and having the conversations, you will be on your way to building a team of all ages that will be a gift to you, your church, and your community!
3. Embrace the Reality
Let's face it, many people worry that serving in kids' ministry means they will feel obligated to stay indefinitely. We all know that person who is thinking "I'd love to serve in kids' ministry, but I'm not sure I'll ever get to leave!" And you know what … grandparents are the same.
So when you recruit grandparents, build in the same best practices you already have for defining volunteer roles. And be sure to express where you see their unique gifting making a difference on the team.
Provide a clear list of responsibilities, the expectations of the role, and the timeframe for the role. Consider an 'obligation-free' opportunity to experience kids' ministry by shadowing another volunteer.
As a generation that often sees Gen Alpha as being all about the cool factor and technology, giving grandparents an opportunity to see a classroom or worship service in action is a great way to demonstrate the timeless of the Gospel. And it will amplify the opportunity to build deep, personal one-on-one relationships as an essential ingredient for transforming lives and building resilient disciples!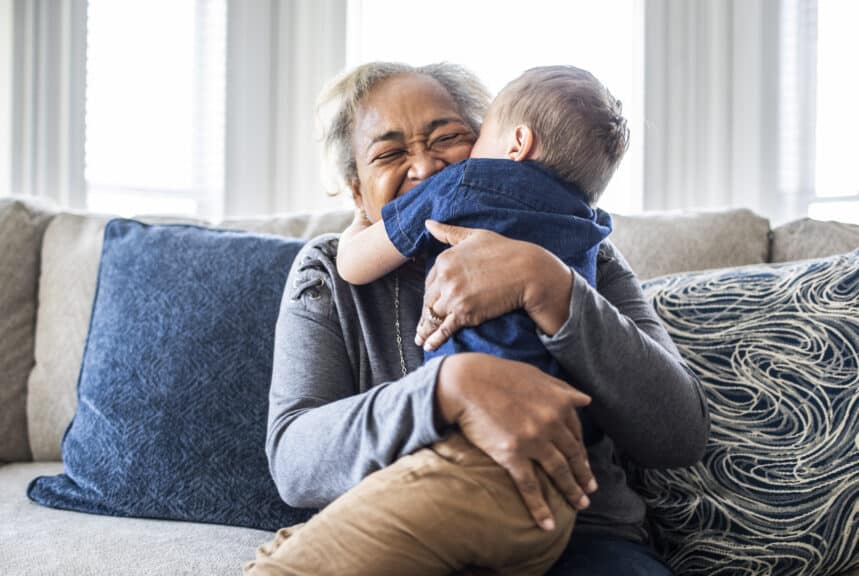 4. Equip Grandparents for Success
There is a saying, 'know your audience.' The advice seems reasonable and intuitive enough—right? However, we can easily overlook this if we are not aware of where our volunteers are coming from.
And I would say that is especially the case here.
Not all grandparents are going to be up on cultural trends (good or bad) or savvy with the latest technology. (Although be prepared to be surprised!) Some will have definite views on what it means to discipline today's kids and what their attention span should be by a certain age.
Consider modifying the onboarding process you have for equipping volunteers to be intentional with what you specifically want grandparents to know. By equipping them with the resources and information they will need to understand today's kids, you are equipping everyone for success!
---
What a great reminder we have in the Bible that grandparents can make the best volunteers!
He established a testimony in Jacob and appointed a law in Israel, which he commanded our fathers to teach to their children, that the next generation might know them, the children yet unborn, and arise and tell them to their children, so that they should set their hope in God and not forget the works of God…

Psalm 78 5-7a (NIV)
God has set forth a plan for teaching the generations, and it involves grandparents—they are a significant part of His plan. What a privilege and high calling we have as leaders to bring this forward and empower the whole family of God to invest in sharing the Gospel with children.