Editor's Note: This article was taken from pages 2-4 of What If We're Failing Kids at Faith Formation? (And How Not To). You can download and read the full guide here.
Sunday afternoon, four o'clock. Double front doors of the red brick church building open into a small foyer with a clear line of sight into the original sanctuary. High ceiling. Pointed-arch windows.
Maybe you grew up in a church like this. Or your parents did. Or you've watched a movie that took you back to a time when Sunday school and church marked the weekly cadence of life and echoed through every sector of society—from business and education to holiday traditions and social gatherings.
Now, this sanctuary—just vintage enough to be hip—has become a meeting room. Instead of being lined with pews, it's set with rows of chairs—maybe in a horseshoe formation. College students, young couples, middle-aged men and women, and seniors find their seats. They make friendly—but sometimes awkward—eye contact across the empty middle.
Some have been part of a church, some church, since childhood. Others wandered away from faith and have come back. But they fill a fraction of the space where several generations of families used to worship—a visual reminder of what research tells us: Many have left the faith and not returned.
But this Sunday afternoon could be one small step toward a turnaround. A blank whiteboard waits at the front of the room. The pastor, with a blue marker in hand, opens the meeting with the same invitation he spoke during services that morning: This is a time to bring your questions.
The Questions Come
He prays and begins with no frills.
Within five minutes, the whiteboard fills up with a list of topics—each one a shorthand telling of a personal struggle with doubt.
There are different types of writing in the Bible, so you can't read everything literally. How do we know what the Bible means? And how do we know what's true?
I have friends who are missionaries, and I'm uncomfortable with the way they present getting saved to go to heaven someday. Is that really what the gospel is about?
I left the church for a while because I couldn't see how the Bible makes sense with science. I'm still not sure. How do I work through this?
Reality Check
These questions are hopeful and heartbreaking at the same time. We can't help but wonder if, in years gone by, the church failed these men and women. They are rare representations of second chances to be grateful for, for sure—because we know that a person's worldview is typically developed by thirteen years of age, with little movement likely after that point.1
As a result, there's a widening gap in the faith formation of families, and that gap is part of what leaves us vulnerable to failing the children in our churches today.
There's good reason for urgent concern about this generation gap. It's not a mere blip that will leave us chuckling or feeling nostalgic twenty years from now. No. This gap started as a hairline fracture and now threatens the foundation under our feet. Without structural repair, it will only grow wider and longer— and quickly, as cultural vibrations continue to rattle Christianity in America.
As evidence of the risk we face:
Over the past decade, research has tracked the rise of 'nones' who claim no religious affiliation2, especially among Millennials and Generation X, who are parents of today's children and teens.
The percentage of teens in today's Generation Z who identify as atheist is double that of the general population.3
With help from the Internet and ever-present mobile phones, emerging generations find identity and community in a wide variety of ways outside the church—from fan fiction4 to social media5 to politics6 and more.
These trends compel us—especially kidmin leaders, pastors, and curriculum publishers—to do some immediate and serious soul-searching and to take action.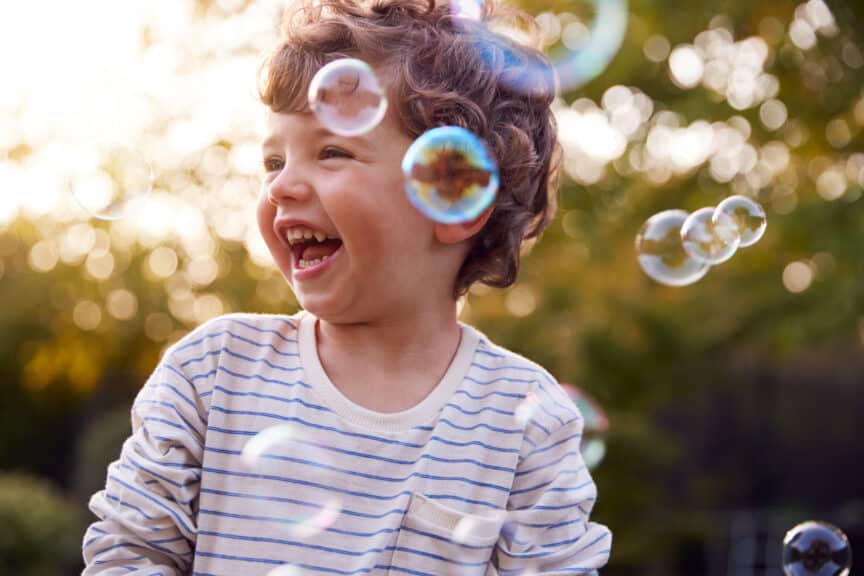 Helping People Meet Jesus
All of us passionately give ourselves to the most important work in the world: Helping people of all ages come to know, love, and follow Jesus. But what are we doing—or not doing—that causes us to miss the opportunity for discipleship that develops faith to last a lifetime?
A blog post by Natasha Crain frames her concern as a parent and church influencer. Her title alone is enough to send shudders through the ranks of ministry leaders: "How Sunday Schools Are Raising the Next Generation of Secular Humanists."7
Natasha contrasts the culture of yesteryear that was shaped by Christianity—like the glory days of the red brick church building—with the culture of today that attempts neutrality through secularism. But there's no such thing as a neutral worldview.
She writes: "Belief in the supernatural—that anything beyond the natural world exists—can no longer lean on society's acceptance for its plausibility. Culture now shapes our kids' gut-level reaction to God in a negative way."8
Counter-Cultural
In other words, Christianity is counter-cultural in America. The wind is no longer at our backs. But that's not necessarily a bad thing. If we have been lulled by fair weather, our faith can become stronger as we adapt to the changes in our cultural environment.
Considering this change, it's wise to ask ourselves some questions. Are we resourcing and running children's ministry, church services, small groups, and other ministries in essentially the same way we did twenty years ago? Are we passing on traditions and programs, only to have lost a clear focus on the very faith they are meant to foster?
To address these questions, and to avoid their implicit dangers, we must pay attention. We must go forward with a confident prayer, as James wrote:
"Now if any of you lacks wisdom, he should ask God—who gives to all generously and ungrudgingly—and it will be given to him."

James 1:5
Yes, we definitely need wisdom.
Begin with the End in Mind
Back in the day when maps were printed on paper, the route of a summer road trip would be marked with a highlighter or traced with a finger along interstate highways and local roadways from point A to point B.
Every curve, corner, and sign along the way would be confirmed in reference to point B. Getting off course due to a wrong turn could require pulling over to the side of the road for a closer look at the map. You'd have to figure out where on earth you were so you could get reoriented to where you were going.
Satellite navigation systems have changed all that. It's now easier to map your way anywhere: to a doctor's appointment, a friend's wedding, or a camping trip. Just type in the address, and you never have to look farther than a three-inch blue line straight ahead on your screen. If you get off-route, the system will reroute you within a few seconds—no need to even think about it. You know where you're supposed to be going. But you don't really need to pay attention to point B until you're there.
Programs Aren't Jesus
As ministry leaders, we've become accustomed to following a program and trusting that we're showing kids the way to Jesus. Great curriculum and programs make it easy. We have our eyes on a three-inch blue line straight ahead. If we have lost focus on the greater journey of faith formation, our desire for the convenience of packaged programs may be partly to blame.
Of course, nobody would advocate inconvenience per se as the remedy. But, somehow, we need a clear picture and constant reminder of point B. And "we" includes at least four key influencers in a child's faith formation. "We" includes the church as a whole, children's ministry, parents, and publishers.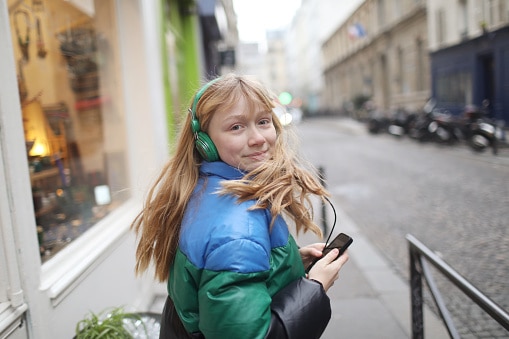 The Real Jesus
To help with the faith formation of our kids, we use songs, lessons, videos, and activities. But they are not point B. A vibrant identity in Jesus is. The real Jesus. The scandalous, law-breaking, love-abiding Jesus. The counter-cultural Jesus who modeled and taught a way of following God that broke from the conventions of His time and place in the world—and ours.
The Jesus who advocates paying taxes to Caesar and makes a point to hang out with mafia-like tax collectors (Matt. 17:27; Luke 19:1–10).
Who goes on a rampage and literally turns the temple tables to expose greedy vendors preying on loyal worshipers (Matt. 21:12–13).
Who writes in the dirt to scare off would-be stone-throwers eager to impose capital punishment on a woman who had committed adultery (John 8:1–11).
Jesus who tells a rich young ruler—a man who had checked all the boxes of righteous behavior—to sell all his earthly goods and give to the poor (Mark 10:17–27).
Who loves Peter through the heart-detour from disciple to traitor and back again by complementing his three denials with three directives to "Feed my sheep" (John 18:1–26; 21:15–19).
This Jesus.
Do we love and follow this Jesus—the Christ, the Son of God? And all the more desire our children to do the same?
Sources/Notes
Carmen LaBerge, "Parents, we are failing to instill a Christian worldview in the next generation. Here's what we can do," The Reconnect with Carmen LaBerge (blog), April 6, 2017, https://reconnectwithcarmen. com/parents-failing-instill-christian-worldview-next-generation-parenting-resources/.
Barna Group, "Atheism Doubles Among Generation Z," Barna, January 24, 2018, www.barna.com/ research/atheism-doubles-among-generation-z/.
Barna, "Atheism Doubles Among Generation Z."
Tara Isabella Burton, "How the 'Harry Potter' books are replacing the Bible as millennials' foundational text," Religion News Service, April 25, 2019, https://religionnews.com/2019/04/25/how-the-harry-potterbooks-are-replacing-the-bible-as-millennials-foundational-text/.
Chandra Johnson, "Growing up digital: How the Internet affects teen identity," Deseret News, May 28, 2014, www.deseretnews.com/article/865603981/Growing-up-digital-How-the-Internet-affects-teenidentity.html.
Stephen Hawkins et al., Hidden Tribes: A Study of America's Polarized Landscape (New York: More in Common, 2018), https://static1.squarespace.com/static/5a70a7c3010027736a22740f/t/5bbcea6b7817f7 bf7342b718/1539107467397/hidden_tribes_report-2.pdf.
Natasha Crain, "How Sunday Schools Are Raising the Next Generation of Secular Humanists," Christian Mom Thoughts (blog), January 7, 2019, http://christianmomthoughts.com/how-sunday-schoolsare-raising-the-next-generation-of-secular-humanists/.
Crain, "How Sunday Schools Are Raising the Next Generation of Secular Humanists."